We are reader supported and may earn a commission when you buy through links on our site.
Learn more
Best VPNs for Brexit, What UK Citizens Should Know
If you're unsure about the security implications of Brexit, VPN shopping should be first on your to-do list. But where to start? In today's article, we'll discuss the implications of Brexit on Internet privacy, and show you how to choose and use the best VPN to lock down your data.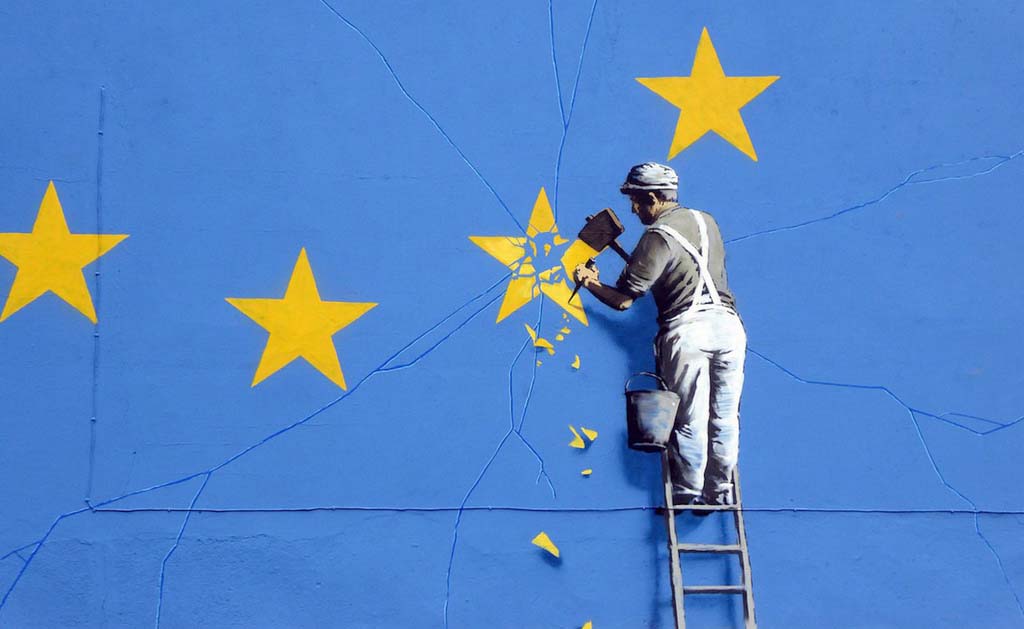 Online privacy throughout the United Kingdom is in a scary state. New laws have recently been passed that open the door to mass surveillance by the government and police, putting every UK citizen under the magnifying glass. Being subject to European Union laws has afforded some protection, but as soon as the Brexit process completes, UK citizens could find themselves in a budding surveillance state. Everyone from privacy advocates to casual internet users are looking for ways to keep their information safe online.
With the uncertainty of Brexit, take control of your privacy online with these VPNs:
NordVPN – Best UK VPN – NordVPN doesn't pull any punches when it comes to your privacy, bowing to no government's demands for data retention, while enabling you wide access to a world of geoblocked content in total anonymity.
Surfshark – An affordable VPN with advanced censorship-breaking provisions, anti-malware, and leak protection.
ExpressVPN – The fastest VPN, ideal for defeating ISP throttling or maxing out speeds on bandwidth-starved networks.
IPVanish – A solid choice for cybersecurity and more fun things like gaming, torrenting, and streaming.
VyprVPN – The ultimate anti-censorship VPN, with a privately owned network and powerful Chameleon encryption.
Virtual private networks are an easy and effective method of doing just that. VPNs encrypt your data to keep it safe from prying eyes, creating a private tunnel between your device and the rest of the internet. You won't have to worry about anyone spying on your activity, and you'll get a few extra benefits as well, such as unlocking geo-restricted content and bypassing censorship firewalls. Getting the best VPN for Brexit will make the internet safe once again, no matter what new regulations come into effect.
30-days money back guarantee
Why Does Brexit Make Using a VPN Important?
In 2016 the European Union adopted the General Data Protection Regulation (GDPR) reform, a set of laws designed to give control of personal data back to citizens of the EU. It was an incredible win for online privacy advocates and residents of the EU in general. The GDPR won't go into effect until May 2018 though–roughly one year before the Brexit process will complete. After that time UK citizens will no longer be protected by the GDPR. No one is sure what privacy policies will replace the EU's regulations, but if the Snoopers' Charter is any indication, they won't be nearly as focused on the rights of the individual. Many UK residents are snatching up VPNs now to keep themselves protected.
RELATED READING: How to bypass GDPR blocks on foreign new sites
Another side effect of Brexit is a potential decrease in access to UK-based TV shows and movies. The European Union has been looking into reducing or eliminating geo-blocked content across the entire region, allowing citizens of one EU country to watch programs from another without restriction. If new policies are passed, UK citizens won't be able to take advantage of cross-country video streams after Brexit completes. The only way to restore access to cross-border TV shows and movies is to use a VPN.
Evaluating the Best VPNs
Privacy should be your top concern when looking for the best VPN for Brexit. With the UK government actively spying on its citizens, you can't be too careful. Finding the right VPN can be difficult, however. There are things like encryption protocols to look at, logging policies, server networks, and so much more. We've made the process a lot simpler by providing a handful of recommended VPNs. Each one was selected using the following evaluation criteria, ensuring you have the best VPN for Brexit that will keep you safe and secure.
Logging policy – Your privacy is never secure if a VPN keeps detailed logs. Storing information means third parties could potentially obtain copies, whether through hacking or legal requisitions. If no logs are kept, your data can ever be leaked
Reputation – The most difficult aspect of a VPN service to quantify is also one of the most important. Trust is a huge part of the VPN experience. If you use a company that's well-established and reliable, you know your data will stay safe. If you don't, you run the risk of having your information sold to the highest bidder
Extra security features – Keeping your identity safe requires more than just a little encryption. The best VPNs offer things like DNS leak protection and an automatic kill switch to help secure your physical location. They also include alternative encryption protocols that help you toughen your transfers when accessing particularly sensitive information
Jurisdiction – Where a VPN company is registered can have a huge impact on your privacy. Certain jurisdictions require VPNs to keep logs regardless of the company's policy, allowing businesses and government agencies access to them without your consent
Payment methods – Using a credit card or PayPal account to pay for your VPN service leaves a digital paper trail that leads back to your identity. For improved anonymity, always go with a VPN that accepts cryptocurrencies such as bitcoin.
Server distribution – A large server network means more connection options and faster speeds, plain and simple
Top VPNs for Boosting Security Through Brexit
The best cure is prevention, so get ahead of any overreaching Internet laws that come about as a result of Brexit with a VPN. If you're not sure which provider to pick, we've made the process easy for you. Check out the top four best VPNs for Brexit below: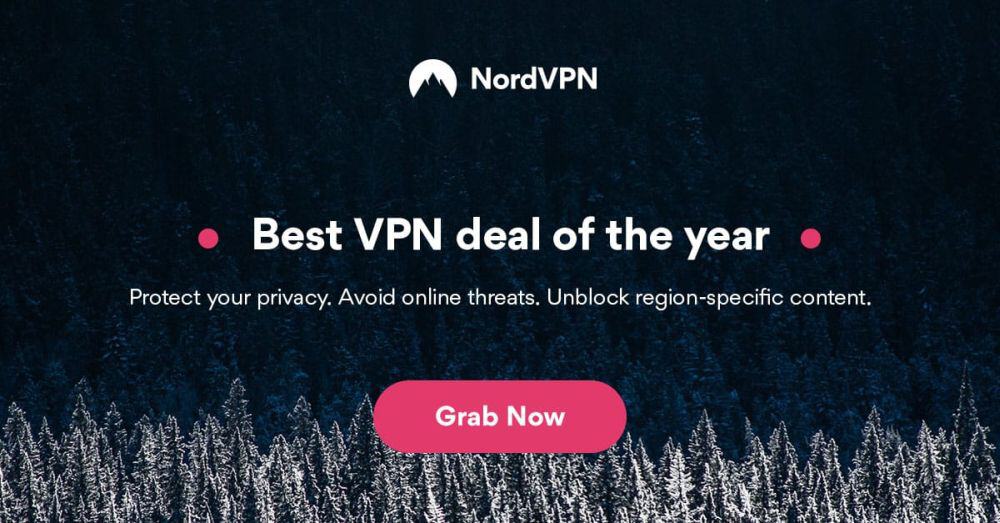 NordVPN is packed with features needed to ensure your access to the open Internet in a post-Brexit UK. The biggest is the company's ever-growing network of over 5,600 servers in 60 different countries, more than twice the size of many competing VPNs. With this many locations you're guaranteed access to lightning-fast connections anywhere in the world, all you have to do is log in and start surfing. NordVPN makes sure you have plenty of things to do online by providing unlimited bandwidth and full access to P2P networks and torrents.
NordVPN has an incredible zero-logging policy, covering everything from bandwidth to traffic, time stamps, and even IP addresses. Even the smallest traces of identifying data disappears as soon as it hits NordVPN's network, helping you stay safe and anonymous at all times. Backing these features are an automatic kill switch, DNS leak protection, 256-bit AES encryption on all data, and full support for bitcoin payments. With NordVPN you know you'll always have a fast and private connection to the internet.
More of NordVPN's best features range from specialized servers that offer unique features such as faster P2P downloads, double encryption, onion routing, and DDoS protection; to open and private access to the internet in countries like China, Russia, and Turkey; to custom apps for Windows, Mac, Linux, Android, iOS, and more; and steady Netflix access even when other VPNs are blocked
Read our full NordVPN review.
Pros
Very fast speeds make this a strong choice for 4K streaming
Extensive server park of over 5,400 different servers
Connect up to 6 devices at once
Based in Panama
Customer Service (24/7 Chat).
Cons
Some servers can have average d/l speeds
Apps can be a bit cumbersome to use.

Surfshark is a bulwark against shifting politics and tumultuous changes in Internet regulation. To prevent government overreach restricting your access to the free and open Internet, Surfshark equips you with NSA-grade privacy protections. Literally, the NSA uses the same 256-AES-GCM cipher on their internal servers–effectively destroying any hope of hacking into your traffic by force.
For spoofing outside the UK, Surfshark offers more than 3200 servers in 65 countries, with numerous options to score a static IP, or double up on the encryption with multi-hop routing. Add to that Camouflage obfuscation, smart DNS, and anti-censorship courtesy of NoBorders mode, and there's not a site block or firewall that can keep you from enjoying the content you want.
Rounding out your security is a kill switch, adblocker and anti-malware module, IP/DNS/WebRTC leak protection, and one of the industry's best no-logging policies.
Pros
Unblock VoIP in oppressive regimes like WhatsApp, Skype, Discord, and more
Unblock Netflix on any server, no more picking and choosing
CleanWeb mode blocks ads and popups before they load, saving your mobile data and speeds
Independently audited privacy practices
24/7 live chat ensures maximum uptime.
Cons
Growing network doesn't have same coverage as more mature VPNs
Young VPN still has plenty of room to grow in terms of advanced functionality.
Read our full Surfshark review.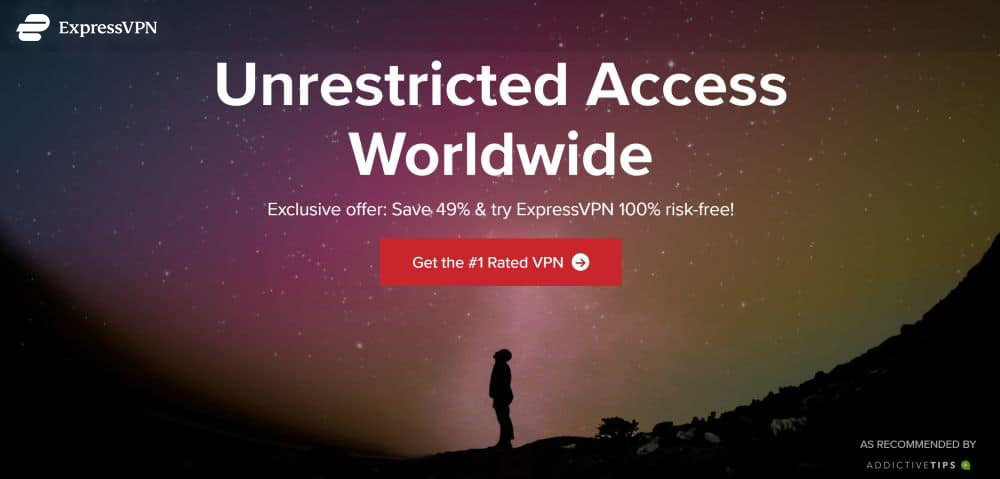 ExpressVPN scores high marks in everything from server speeds to privacy policies. It also has some of the easiest to use custom apps around, covering devices from Windows, Mac, and Linux PCs to Android and iOS smartphones. With ExpressVPN you have access to over 3,000 servers in 94 different countries, all offering incredibly fast downloads to cities around the world. And if you feel like your connection is lagging, fire up the built-in speed test in the Windows, Mac, and Android apps, check the latency and speed scores, then switch to the fastest server available, all with just a few clicks.
ExpressVPN goes to great lengths to keep your identity safe online. DNS leak protection ensures your connection never defaults to local servers, which helps hide your real location. There's also an automatic kill switch to cut off your internet in case you lose connection to the VPN. All data you send through ExpressVPN's servers is covered by 256-bit AES encryption and backed by a zero-logging policy on all traffic, DNS requests, and IP addresses. It's a fast and private VPN service that's extremely easy to use!
ExpressVPN features at a glance include strong anonymity features to keep your internet connection private, allowing open internet access in countries like China and Turkey; no restrictions on bandwidth, P2P network downloads or torrent traffic; accepts bitcoin payments through BitPay for anonymous subscriptions; reliable access to Netflix streams through the website and apps.
Read our full ExpressVPN review.
Pros
SPECIAL OFFER: 3 months free (49% off - link below)
94 countries, 3,000+ servers
Very simple and easy to use
No personal information logs kept
Live Chat Support.
Cons
Limited configuration options
High cost for month-to-month users.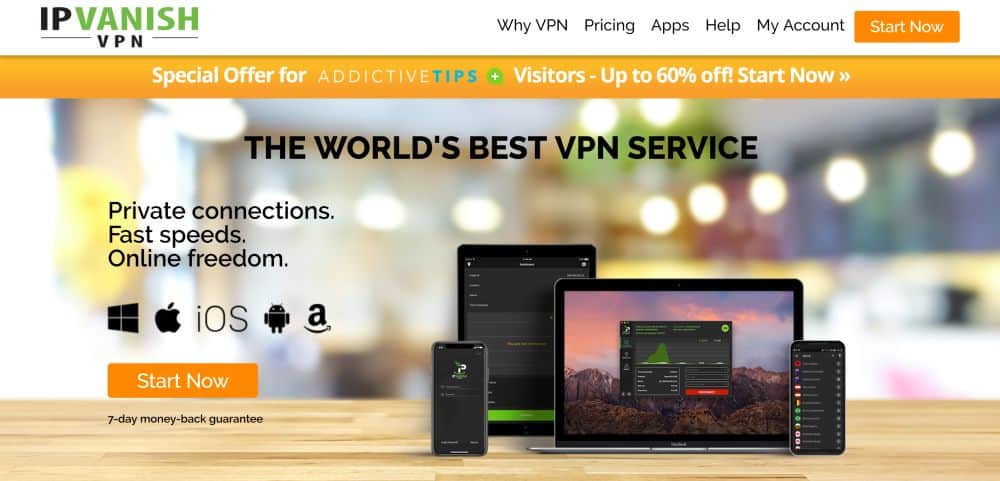 IPVanish is the perfect VPN for staying invisible online. The foundation of online security starts with 256-bit AES encryption on all data along with a strong zero-traffic logging privacy policy. DNS leak protection and an automatic kill switch help lock down your identity, and both are available on the custom desktop software. From the moment you sign in you'll enjoy private, encrypted traffic and a completely anonymous online experience, all without lifting a finger.
IPVanish has a massive network of over 1,300 servers in 60 different countries, providing a combined 40,000 shared IP addresses for all its VPN users. This is fantastic for online anonymity, and it offers plenty of options for accessing geo-blocked content and locating a fast connection. Best of all, you'll get to take advantage of these features with completely unlimited bandwidth, no speed throttling, and unrestricted access to P2P networks and torrent downloads.
IPVanish's best features also include tons of servers with fast connection speeds for HD and 4K video streams; the ability to download movies and TV shows through BitTorrent with full anonymity; and custom apps for Windows, Mac, Linux, iOS, and Android devices.
Read our full IPVanish review.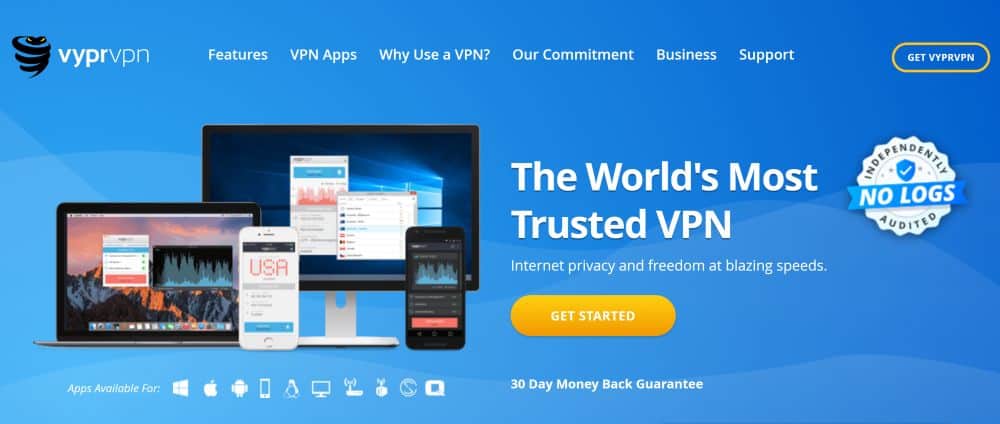 If privacy is your top concern, VyprVPN is the virtual private network for you. The company owns and operates its entire server set, over 700 in 70 different countries. This gives them complete access for all hardware maintenance and software upgrades, but it also keeps third parties out of the picture entirely. 256-bit AES encryption locks everything down tight, and a zero-logging policy for both DNS requests and traffic protects your local identity. When your data passes through a VyprVPN server, you can bet it's going to stay secure.
Another unique feature of the VyprVPN experience is Chameleon. This exclusive technology takes encrypted data packets and wraps their metadata in a new layer of encryption, a process that helps defeat deep packet inspection (DPI) used by ISPs and governments to throttle connections or spy on user activity. This gives you an incredible amount of digital freedom. With Chameleon you can break through censorship barriers, defeat ISP throttling, gain open access to the internet in places like Turkey, Russia, and the UAE, and you can even cross the Great Firewall of China!
VyprVPN's standout features include a self-owned network of 700 servers in 70 different countries for fast, private internet access around the world; a unique Chameleon protocol to help defeat censorship blocks and government firewalls; easy to use custom apps for all modern devices, tablets, and smartphones; unlimited bandwidth and no restrictions on P2P or torrent traffic.
Read our full VyprVPN review.
What is the Investigatory Powers Bill (Snoopers' Charter)?
One of the most powerful reasons anyone in the UK should use a VPN is the 2016 bill nicknamed the "Snoopers' Charter." This act was passed by UK Parliament and expands electronic surveillance to make it easier for the UK Intelligence Community and police to conduct investigations. While this sounds like a good idea on the surface, the reality of the bill is that it collects gratuitous amounts of information from every citizen and visitor to the UK, including intercepting communications and gathering internet connection records. In effect, it's the legalization of mass surveillance, and privacy advocates are not happy about it.
The Snoopers' Charter is already partially in effect with even more measures scheduled to activate in the future. Legal challenges to defeat the bill are underway, but in the meantime the UK government is collecting data on everything residents do. You can protect yourself from these invasive actions by using a virtual private network for all of your online activities. Use one of the recommended services above and install it on every device you own. You'll thwart the Snoopers' Charter and gain a host of added benefits that make your digital world faster, safer, and more enjoyable.
More Ways to Stay Safe and Hidden Online
The state of online privacy in the UK is pretty grim. After the Brexit process completes, things could get even worse. Using a VPN is a powerful way to lock down your private information and protect yourself from mass surveillance. Below are a few things you can do to increase your online anonymity, along with a few things you should avoid. If you need more tips, check out our guides on how to hide your IP address and how to stay completely hidden online.
Avoid free VPNs – Free VPN services sound like a good idea, but in reality they're more of a danger to your online privacy than anything. Free VPNs don't charge users but have to make profits some other way. Most do this by selling the information they collect, turning your seemingly private online activities into cash. If you want real security, stick with a respected paid VPN service
Install privacy browser plug-ins – Browser extensions can make a mess of your online privacy, especially if you accidentally install one that shares your information. If you choose the right plug-ins, though, you can give your online anonymity a good boost. Privacy Badger strips out harmful tracking code that can follow you across the web and is a great first plug-in for your new browser installation. HTTPS Everywhere forces websites to use the HTTPS protocol, which encrypts information to keep it safe. Both are made by the Electronic Frontier Foundation, an organization set up to protect user privacy in the digital age
Use the Tor Browser – The Tor Browser leverages onion routing, a process that wraps data in layers of encryption and passes it through an anonymizing network. It's practically impossible to trace data that goes through an onion network, but as a result, transfers can be unbearably slow. If you have a few sensitive tasks to accomplish, using Tor is a good idea. Tor is completely free to use and will help keep your identity safe no matter what
Conclusion
Brexit brings with it myriad uncertainties, as a government in tumult is likely to enact sweeping legislation to retain control. This goes doubly so for privacy laws online, so it behooves UK users to take control of their privacy and freedom online. The best first step is to choose a VPN, of which we've detailed 4 top-tier providers in this article for your consideration.
What are your biggest concerns for Brexit? Do you already use a VPN? Let us know your situation in the comments below.