We are reader supported and may earn a commission when you buy through links on our site.
Learn more
Best VPNs for Italy in 2021 for Unrestricted Access
Need help finding the best VPN for Italy? While inside the country, you'll enjoy much of the same online freedom you'll find in other developed nations, but nevertheless installing a good VPN can help you beat geoblocks and keep snoopers out of your data, all without sacrificing speed. Read on to learn how.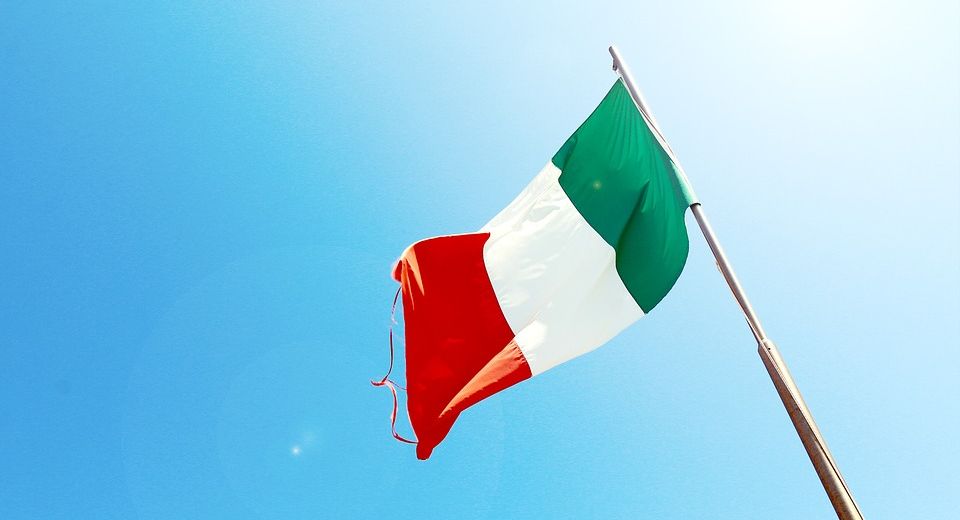 Freedom of the press is guaranteed in Italy. Unrestricted access to the internet is not. Italian citizens and anyone who goes online within the country's borders may find a few web pages and forums simply won't load. Over 7,000 sites are restricted in Italy, including a large number of gambling, P2P sites, and popular torrent destinations such as The Pirate Bay. On top of that, the Italian government is part of an international agreement that shares collected data about its citizens, putting your digital privacy at an even greater risk.
Access geoblocked content and stop Italian ISPs from tracking and throttling your activity with these ultra-secure VPNs:
NordVPN – Best VPN Italy – NordVPN is widely considered to be the top dog in the VPN industry, and we concur. It offers the most robust network, the most powerful encryption, and a battery of specialty servers optimized for virtually any use-case.
Surfshark – A relatively young VPN with a knack for breaking through government censorship and website geoblocks alike. Available at an aggressively low price.
ExpressVPN – One of the most popular VPNs in the world, primarily due to its exceptional speeds, dynamically rotating IP addresses, and leak-proof servers.
IPVanish – A great choice for low-powered devices like the Amazon Firestick or Android TV boxes, with a strong balance of privacy and performance.
VyprVPN – Offers a 100% self-owned network for total transparency on how your data is handled, plus proprietary Chameleon encryption that beats the toughest censorship.
Fortunately, there are ways to bypass these censorship blocks and restore unrestricted access to the web. The easiest and most popular method is to use a virtual private network, your own personal tunnel to the internet. Keep reading for more information about the best VPNs to use while in Italy.
30-days money back guarantee
RELATED READING: How to get an Italian IP address from anywhere in the world
How We Tested: Criteria
There are hundreds of VPN providers on the market, each one promising a different set of features to secure your online identity. It's a great boon for consumers who want the best VPN speeds, the highest levels of privacy, and the greatest access to websites and videos from around the world, but it can be a bit of a hassle when it comes to choosing the right one. Which level of encryption is ideal? Does jurisdiction really matter?
We've made the process easier by focusing on the most important aspects of selecting the best VPN for Italy. Read below for the features you'll want to keep at the top of your list, then keep reading for some VPN recommendations.
Logging policy – The top priority for any VPN service is the company's policy on keeping logs. Traffic, DNS request, even time stamp logs can store sensitive information about your internet usage, which in turn can be sold to third parties or shared with government agencies. If you want real privacy with your VPN, always make sure they have a strict zero-logging policy in place.
Jurisdiction – Italy is a member of the Fourteen Eyes surveillance group (see below), which means the government engages in limited data sharing surveillance targeted at its citizens. If you want to keep your information completely private, you'll need a VPN that isn't based in Italy, and ideally isn't based in any of the "eyes" countries whatsoever.
File and traffic restrictions – A number of VPNs have restrictions in place that block things like P2P downloads or torrent traffic. Even if you don't think you use either protocol all that often, a number of video streaming services leverage them in some way. Also, if you want to watch movies on Kodi or similar software, you'll need unrestricted access to torrents and P2P streams.
Speed – VPNs have a reputation for being slow. Encryption adds a lot of data to each packet of information. The extra distance that data has to travel to reach a VPN's worldwide network is also a major factor. While you may lose 10-20% of your usual speeds, there are VPN services out there that compensate for the loss by implementing workarounds across their network.
Server distribution – The more servers a VPN operates, the better your chances of finding a fast connection in your target region.
Compatibility – A limitation of VPNs is that you have to install custom software on every device you want to connect to the service. If you own unusual hardware, finding a compatible app can be a nuisance. Good VPN providers support a wide range of platforms so ensure you always have secure access to the internet, no matter where you go or what hardware you own.
Most Secure VPNs for Total Anonymity Online in Italy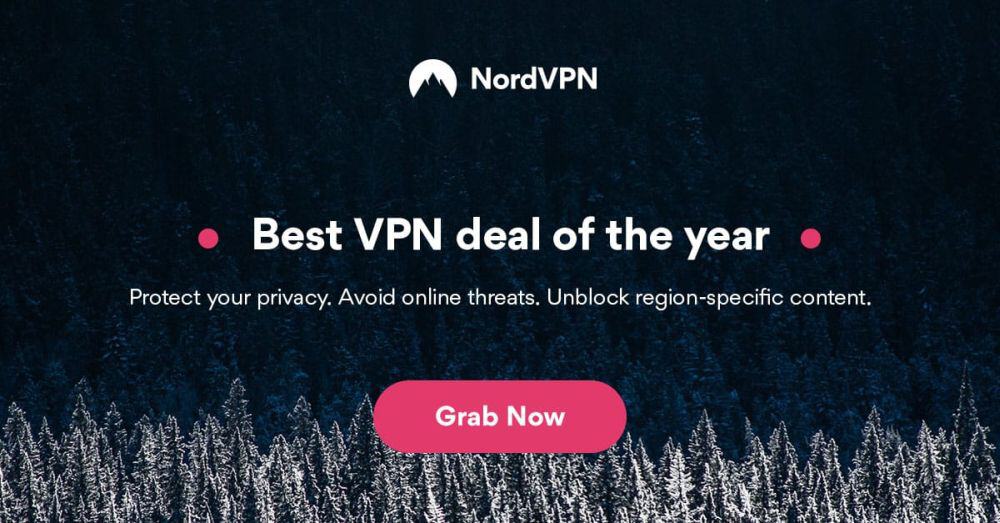 NordVPN keeps two features at the forefront of its service: top notch privacy and lightning fast speeds. The company operates a massive network of over 5,500 servers in 56 different countries, a list that's constantly growing as the weeks go by. Dozens of these servers are located in and around Italy to help ensure a strong connection, but there are plenty of options in the UK, U.S., and beyond for those times when you need a foreign IP address.
NordVPN's other praiseworthy feature is its encryption and logging policies. Select servers wrap data in 2048-bit SSL encryption, more than double the industry average. This makes it impossible to decrypt the information, even if you had a supercomputer and a few decades to spare. NordVPN's absolute zero-logging policy covers everything from traffic to bandwidth, IP addresses, and even time stamps, affording users some of the best privacy in the VPN marketplace.
Some of NordVPN's best features include:
Unlimited bandwidth and no restrictions on P2P or torrent traffic.
Jurisdiction in the privacy-friendly country of Panama.
Accepts bitcoin payments for increased anonymity.
Automatic kill switch and DNS leak protection.
Read our full NordVPN review.
Pros
Unblocks US Netflix, iPlayer, Amazon Prime and other streaming services
5,400+ servers globally
No IP/DNS leaks found
Strict zero logs policy on both traffic and metadata
Great support (24/7 chat).
Cons
Apps can be a bit cumbersome to use.

Surfshark is the newest VPN on our list by quite a few years, but it holds its own among industry titans. It offers a rapidly growing network encompassing more than 3200 servers in 65 countries, with plenty of nodes in and around Italy for low-latency connections. Tunneling is established via OpenVPN, IKEv2/IPSec, or WireGuard and guarded by the unbreakable 256-AES-GCM encryption cipher for total impermeability.
Beyond these hyper-tuned but basic VPN features, Surfshark also auto-enables any combination of obfuscation, smart DNS, and anti-censorship methods on the fly as the app detects network restrictions. It also locks down your connection with IP/DNS/WebRTC leak protection, a kill switch, and a solid no-logging policy to keep your data out of the hands of Italian ISPs and government agencies.
More advanced features from Surfshark include:
Whitelister split-tunneling to selectively encrypt traffic from some apps, but not others.
Unlimited simultaneous connections to protect all your devices.
RAM-only server network which purges any trace of your identifiable metadata.
Accepts cryptocurrency payments.
Pros
Reliably unblocks Netflix US, UK, Japan, and more
One of the first VPNs to implement RAM-only servers
Trial in confidence with a 30-day money back guarantee
Logging policy independently audited and verified
Refund requests are simple and fast–no waiting or hassle.
Cons
Speeds occasionally suffer a noticeable drop
Young VPN still has plenty of room to grow in terms of advanced functionality.
Read our full Surfshark review.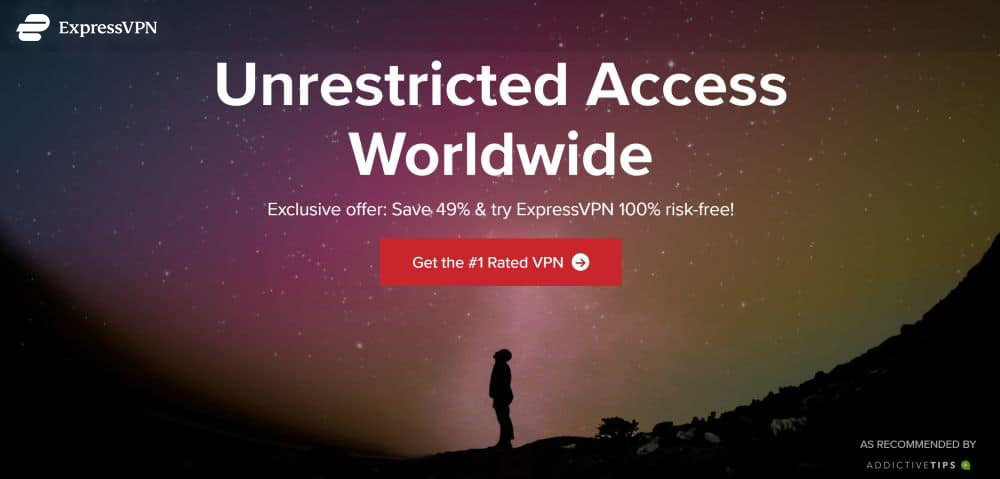 ExpressVPN knows how to deliver a fast internet connection. The company's network extends across 160 locations in 94 different countries, many of which are located in and around Italy, Europe, and the UK. The vast majority of these 3,300 servers score extremely high in speed tests to major cities across the globe, ensuring you'll always have a great connection no matter where you travel.
ExpressVPN delivers several privacy-centric features that make it a solid VPN choice. For starters, there's a strict zero traffic logging policy, which keeps your data out of third party hands. You'll also get DNS leak protection, a built-in speed test, an automatic kill switch, and unlimited bandwidth for all devices. If you're looking to stream high quality videos, ExpressVPN is definitely the way to go.
More amazing features from ExpressVPN:
Easy to use custom apps for Windows, Mac, Linux, Android, iOS, and more.
Consistently high speed test scores for servers around the world.
No monitoring or restrictions on P2P traffic or torrents.
Read our full ExpressVPN review.
Pros
SPECIAL OFFER: 3 months free (49% off - link below)
Fast serves with minimal speed loss
OpenVPN, IPSec & IKEv2 Encryption
Keeps no logs of personal data
24/7 Chat Support.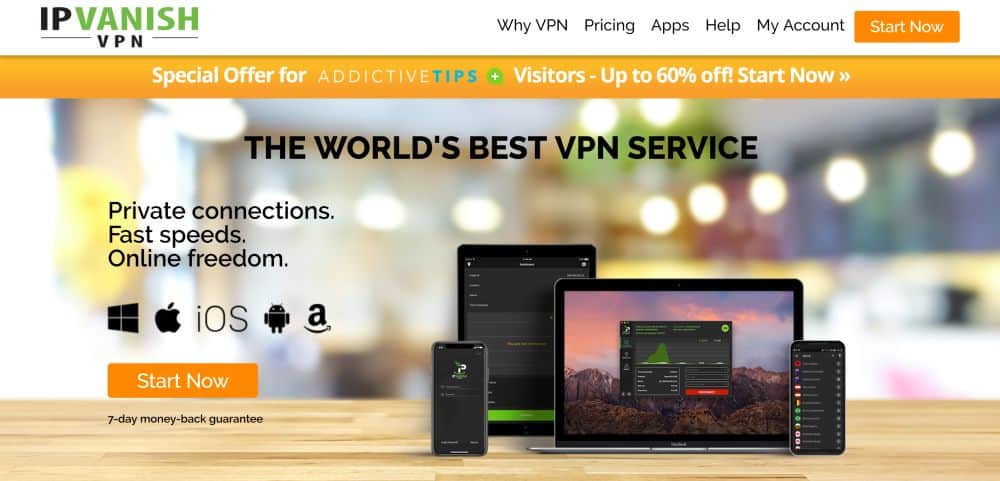 Bypassing censorship blocks and keeping the internet open and free are two of IPVanish's leading features. Every plan comes with custom software for a wide variety of devices, including smartphones, tablets, desktop PCs, and even Chromebooks. Multiple versions of these apps come with DNS leak protection, an automatic kill switch, and unlimited server switching, making it extremely easy to find a stable connection and keep yourself fully cloaked behind it.
IPVanish doesn't skimp on speed or privacy to achieve its anti-censorship goals, of course. You'll get access to a huge network of over 1,300 servers in 60 different countries, hundreds of which are located near Italy for the ultimate in lag-free connections. All of these server and IP address options help you bypass geo-blocked content and stop digital surveillance efforts with ease.
IPVanish has a great set of features, including:
Easy to use software and apps for Windows, Mac, Linux, Android, iOS, and more.
Unlimited bandwidth and no restrictions on P2P traffic or torrents.
A strict zero-logging policy for all online traffic.
Read our full IPVanish review.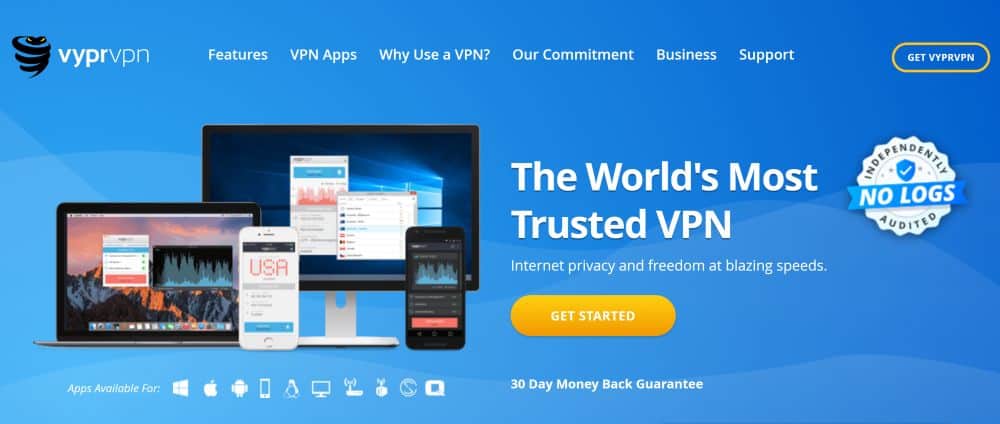 VyprVPN tackles the privacy angle from a few unique angles. For starters, the company behind the VPN owns and operates the entire server network, all 700 nodes in 70 different locations with an especially large concentration in Italy and central Europe. This allows VyprVPN to customize hardware and software configurations to their exact specifications, delivering faster speeds and stronger privacy while keeping third parties completely out of the picture.
VyprVPN also boasts the unique Chameleon technology. The protocol helps defeat deep packet inspection, the method commonly used for advanced website blocking in countries like China or Turkey. With Chameleon you'll be able to bypass censorship filters and defeat even the most aggressive surveillance efforts, all without lifting a finger.
VyprVPN also includes the following features:
Support for a wide variety of operating systems, including desktops and smartphones.
No bandwidth limitations and no restrictions on P2P or torrent traffic.
Zero logging policy covers both traffic and DNS requests.
The Basics of VPNs – Region-Free Videos and an End to Surveillance
Virtual private networks transform the way the internet behaves. They're extremely easy to use, requiring little more effort than opening an app and entering your login details, and they deliver a host of benefits even casual web surfers will appreciate. The privacy benefits alone make VPNs worth checking into, but when you add things like region free video streams and the ability to bypass website filters, they suddenly become an essential tool for the digital age.
The internet works by sending packets of data back and forth between computers. When you open a browser and type something into a search engine, that request is sent through your local service provider, to the internet at large, and back via the same route. Attached to the data packets is your IP address, a unique identifier that lets the ISP know where to send the information when it returns. This process happens in the open with raw data bouncing around without any sort of protection. It makes for a faster online experience, but it also makes it easy for ISPs, hackers, and government agencies to track user activity.
VPNs eliminate most of these security risks by providing two things: encryption and non-local IP addresses. Before your search engine request is sent out the VPN software encrypts the data, making it unreadable to anyone except your computer and the VPN provider. That data passes through your ISP as normal, then through the VPN's servers where it's assigned a new IP address, one that isn't associated with your location or identity. The VPN handles the request and routes everything back to your computer through the ISP, all while keeping data encrypted on both ends and removing your identity from each action.
These privacy features come with a number of side benefits, not all of which are related to online security. Below are some of the more noteworthy features you'll gain access to each time you fire up a VPN.
Watch videos from other countries – Having trouble watching your favorite shows on Netflix, Hulu, YouTube, or BBC iPlayer? If region blocking is a problem, a VPN can help. Most video streaming services look for IP address to determine where a user is located. Since a VPN lets you switch your virtual location to any country in the world, it's easy to sit in Italy and watch Netflix movies from the U.S. or UK. All you have to do is change servers and you're ready to stream.
Access censored websites – Online censorship is an issue that varies in severity around the world. Some governments block massive lists of sites to keep objectionable content away from its citizens, others use it as a tool to control people and prevent information from reaching their homes. The Italian government doesn't employ strict censorship, but it's been known to block torrenting and similar sites in the past. If you want the web to remain open and free, you'll need a VPN.
Stay safe while traveling – Traveling presents some serious security and privacy risks for yourself and all of your devices. Public Wi-Fi carries a lot of dangers, including unknown ISPs selling collected data and hackers stealing personal information. To keep your smartphone and laptop safe while using open hotspots, make sure you use a VPN with strong encryption.
Stop mass surveillance and tracking – In many countries internet service providers have the legal right to collect and sell user data without their permission. Government agencies have also been discovered to engage in mass surveillance without probable cause. Each time you go online you could be unwittingly participating in one of these actions. By using a VPN, you render your data private and unusable.
RELATED: Setting up a VPN at home, is not as hard as it might seem.
Italy and the Five Eyes Countries
The more time you spend researching online privacy, the more often you'll come across the term five, nine, and fourteen eyes. These designations stretch back to the post-World War II period when the United Kingdom, United States, Australia, Canada, and New Zealand agreed to collect, analyze, and share intelligence among themselves. Some of the details about this agreement were leaked in the early 2000s that revealed the countries also agreed to monitor each other's citizens and share that intelligence, allowing them to circumvent domestic laws and spy on their own people.
The five countries listed above have some of the most invasive surveillance programs in effect, making them the biggest enemies of online privacy and security. A sub-list was eventually added to the original, forming the nine eyes countries that include Denmark, France, Netherlands, and Norway. Finally, a group of fourteen countries was identified as taking part in the surveillance agreement, adding Belgium, Germany, Italy, Spain, and Sweden to the expanded list.
Italy is a member of the fourteen eyes list, which puts some of your liberties at risk if you're traveling through or live within the country's borders. It's not nearly as bad as the nine or five eyes groups, but there are some red flags that make it worth taking extra precautions while using the internet. Running a VPN in all of these regions is strongly recommended.
Tips for Better Online Privacy
Using a VPN is by far the easiest and most powerful thing you can do to improve your online privacy. Even with a VPN in place, however, you might have lingering habits that put your security at risk. Taking a few extra measures to lock down your browser activity or beef up smartphone privacy can go a long way to keeping you safe online. When traveling or even at home, follow these tips to make your internet experience a little more private.
Encrypt your mobile devices – Smartphones and tablets carry a lot of personal information, making them ideal targets for both data thieves and purse-snatchers. Even if your mobile VPN is always running, the data stored on your Android or iPhone isn't protected in any way. Always set a strong lock screen password or swipe pattern to help keep thieves at bay. You can also encrypt your Android and encrypt your iPhone to secure that data, making it impossible to retrieve with brute force methods.
Always use firewalls and anti-virus programs – It's tempting to shut off anti-virus software and firewalls, especially if you're running a VPN. Unfortunately, port attacks and malware are largely unaffected by a VPN's activity, meaning they'll slip through without hesitation. No matter how tough your VPN is you should still run it in concert with anti-virus and firewall software, especially if you're traveling and using public hotspots.
Install better browser extensions – A great deal of our online activity takes place inside of a browser window. Your first stop in making privacy tweaks should be to remove unnecessary plug-ins and replace them with privacy-enhancing software. HTTPS Everywhere and Privacy Badger are essential extensions made by the Electronic Frontier Foundation. HTTPS Everywhere forces an encrypted connection whenever possible, and Privacy Badger kills tracking scripts to keep your activity unmonitored. Both are safe to use and completely free.
Don't drop your guard – VPN anonymity isn't perfect. Just because you have data encryption and a non-local IP address doesn't mean it's impossible to hack or track your activities. It's more difficult, yes, but not impossible. If you're planning to access the deep web or dark web, for example, you'll need a lot more than just a good VPN. Maintain common sense practices while online, even with your VPN active. Don't download suspicious files, and be careful when using torrents and P2P networks.
Don't use free VPNs – Free VPNs are in every app store and browser plug-in marketplace on the web. They promise the benefits of a paid service at no cost, all you have to do is install and start surfing. Unfortunately, most free VPNs put your privacy at risk by injecting ads into your browser and selling personal data. A general rule to keep in mind is this: if the service is free, you're not the customer, you're the product being sold. Paid VPNs are unbelievably affordable and definitely worth the minimal investment.