We are reader supported and may earn a commission when you buy through links on our site.
Learn more
How to Get A Korean IP Address from Any Country
Korea maintains some of the best Internet freedoms in the world, and you can enjoy the same privilege by getting a Korean IP address with a VPN. In today's article, we cover the basics of location spoofing, so that you can unblock Korean websites abroad and dodge censorship and surveillance in your home country.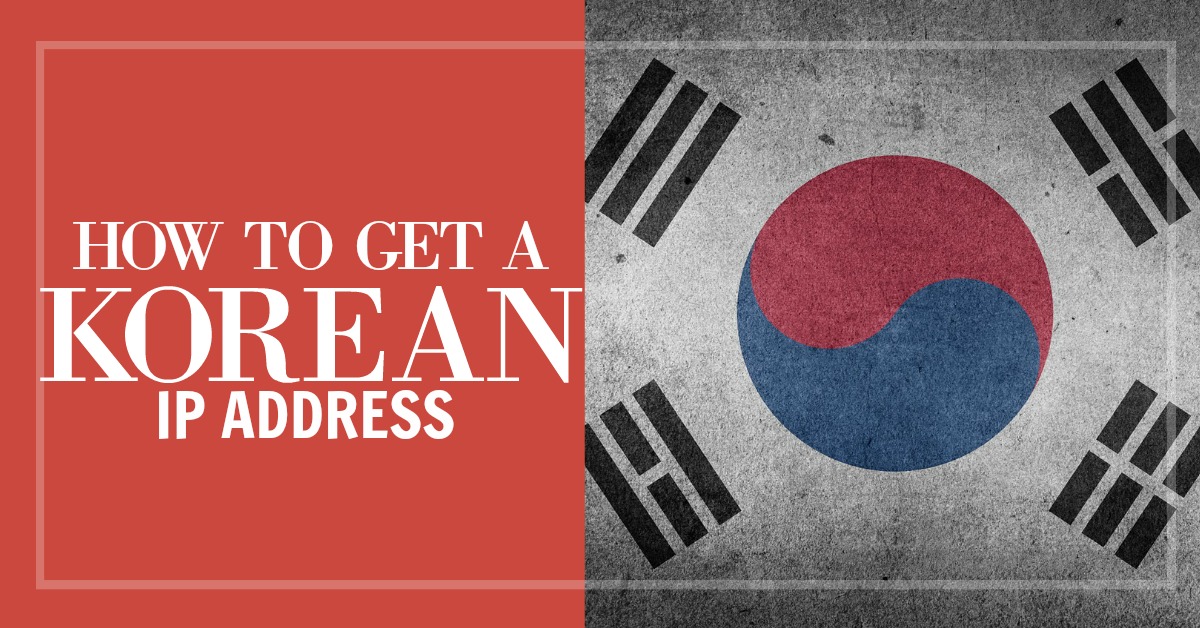 People all over the world have caught onto the gem that is Korean culture, regularly indulging in that country's uniquely wonderful music, cinema, sports, television and food. However, consuming media directly from Korea online is rather difficult, with popular websites like V-Live being locked behind geographical restrictions. Yes, it would seem that in order to access the cream of the Korean video content crop, you'll usually need to be located somewhere inside the country.
Whether it's to watch Korean TV or escape censorship, you can spoof a local IP with these VPNs:
NordVPN – Best for Korean Spoofing – NordVPN's massive network includes 10 servers in South Korea, allowing you to borrow a local IP for gaming, streaming, or live sports. You can do all this in complete privacy, even if you live in the most heavily censored country in the world.
Surfshark – Surfshark hasn't met a government block it can't beat, with military-grade encryption and smart obfuscation on every server.
ExpressVPN – An amazing choice for unblocking Korean streaming sites due to its fast speeds.
CyberGhost – Our go-to VPN recommendation for the less tech-savvy user.
Luckily, there is another way for those of us who can't simply book an international flight on a whim. If you want to be able to watch all of the content from Korean websites, then you will need a Korean IP address using a virtual private network. But how? Read on, dear reader, as we'll be detailing the process of choosing a good VPN and using it to get a Korean IP address.
30-days money back guarantee
Use A VPN To Get A Korean IP Address
When you need a Korean IP address, the easiest way to get one is to use a VPN. This is a piece of software that you install onto your device and which works to encrypt all of the data that you send over the internet. This encrypted data is sent to a server, at which the data is decrypted and sent on to its original destination. When the data rejoins the internet in its decrypted form, it is assigned a IP address corresponding to the location of the proxy server it just left. This new IP address masks, or "spoofs", your true IP address.
Yes, that means you can use a VPN to get a highly sought-after Korean IP address. Once you do, you'll have free access to the wide world of k-dramas, idol shows and so much more.
Choosing The Right Provider For Your Needs
So now that you know how to get a Korean IP address and protect your privacy online with a VPN, the next step is to choose a VPN provider. At first you might be tempted to use a free VPN service to save money, but we recommend against this as free VPNs are known to sell off their user data and even make their users less safe. To stay safe online, you should choose a reputable paid VPN provider that meets the following requirements:
Best VPNs To Get A Korean IP Address From Anywhere
Ready to spoof your way into South Korea, but don't want to spend weeks researching different providers? Check out our top recommended VPN providers that offer fast, secure connections to Korean IP addresses: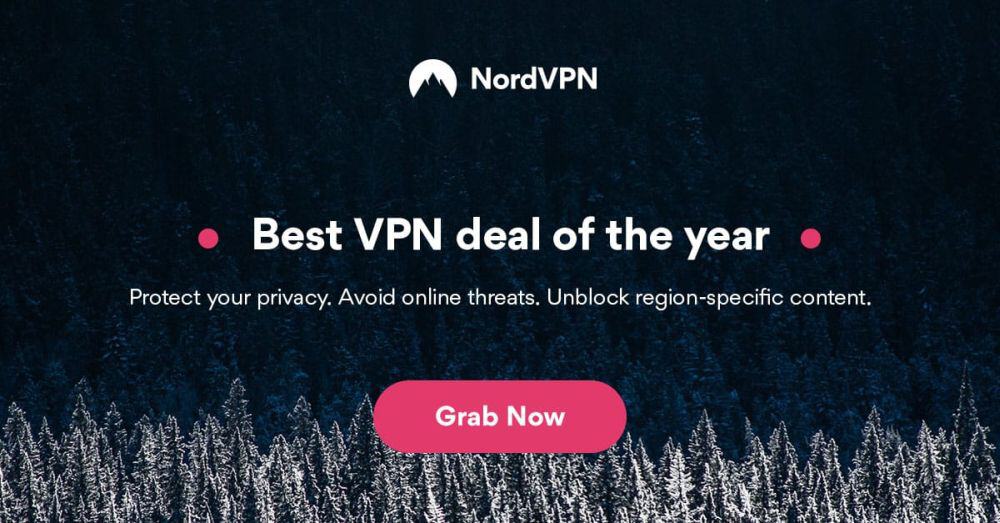 NordVPN is well positioned to serve both VPN newbies and power users alike. The clean and elegant map interface makes it a breeze to connect to NordVPN's vast network of proxy servers (numbering 5,500 nodes in 59 countries at the time of writing). Yes, this includes multiple connections that allow you to gain a coveted Korean IP address. If you're planning on streaming, you won't be let down by the fast speeds that are consistent across NordVPN's entire network.
NordVPN's most unique offering is its array of specialty servers, which include P2P, double VPN, onion over VPN, dedicated IP, and anti-DDoS. Even better is the option to obfuscate your connection in order to beat VPN-blocking efforts employed by some countries and companies. Overall, NordVPN brings powerful internet protection to every major platform, including Windows, Mac OS, Linux, iOS, Android, Chrome OS and even Windows Phone.
Read our full NordVPN review.
Pros
SPECIAL OFFER: 2-yr plan (68% off - link below)
Over 5,400 servers in 61 countries
Torrenting is explicitly permitted
No logs and encrypted connections for total privacy
Customer Service (24/7 Chat).
Cons
Some servers can be slow and unreliable
Apps can sometime be slow to connect.

Going by Korean server connections alone, Surfshark isn't much to write home about. But each one of its 800+ nodes in 50 countries has a lot more utility than is possible with other providers. Thus, when spoofing an IP from South Korea, you have quite a few aces up your sleeve to dodge censorship and surveillance.
First and foremost is Surfshark's NSA-grade encryption, the 256-AES-GCM cipher. This is the most advanced iteration currently available, and unbreakable by brute force. Additionally, Surfshark helps you tunnel through to South Korean servers using the most advanced protocols (OpenVPN, IKEv2/IPSec, WireGuard). This is especially helpful if you're just north of the border. What's more, each connection has the ability to automatically enable obfuscation to sneak past VPN-sniffing countermeasures.
Surfshark's RAM-only network also features boosted performance, allowing you to unblock international Netflix streams (like Japan's) with little to no lag. No matter what you do with your virtual Korean IP, you'll do it in complete privacy thanks to Surfshark's sterling no-logging policy.
Pros
Break through harsh censorship to securely access social media and foreign news sites
Unblock Netflix on any server, no more picking and choosing
DNS leak and kill switch protection keep your defenses up even when your connection drops
Independently audited privacy practices
Get help any time of day via email, phone, or live chat.
Cons
Connection speeds won't impress users of other high-end VPNs
New-kid-on-the-block status may not instill same trust as larger providers.
Read our full Surfshark review.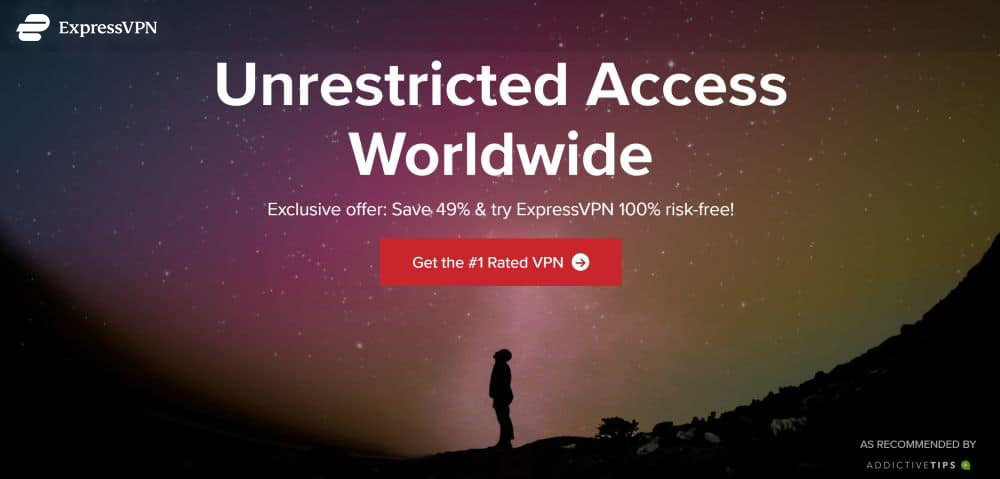 No matter where you look, ExpressVPN seems be a highly popular pick. That's becomes the three most important aspects of the core VPN experience (speed, security and ease of use) come together like an art form in every subscription to ExpressVPN. The "express" name is well earned, with its connection speeds posting some of the highest benchmarks on the market. Yet, this performance doesn't come at a compromise to security and privacy, which are backed by 256-bit AES encryption and a no-logging policy on all traffic data. These features are easily enjoyed behind a slick and minimal user interface which stays out of your way while browsing the internet.
Aficionados of Korean media can find a lot to love with ExpressVPN, as the company maintains a vast network of proxy servers numbering over 3,000 in 94 countries including Korea. Rounding out the package on most platforms are security features like a built-in speed test, an IP address checker, DNS leak protection and an automatic kill switch. Dedicated software containing most or all of these features can be had on Windows, Mac, Linux, Android and many other major platforms.
Read our full ExpressVPN review.
Pros
Unblocks American Netflix, iPlayer, Hulu
Super fast, reliable connection
Secure encryption & VPN protocols
No personal information logs kept
Great support (24/7 chat).
Cons
High cost for month-to-month users.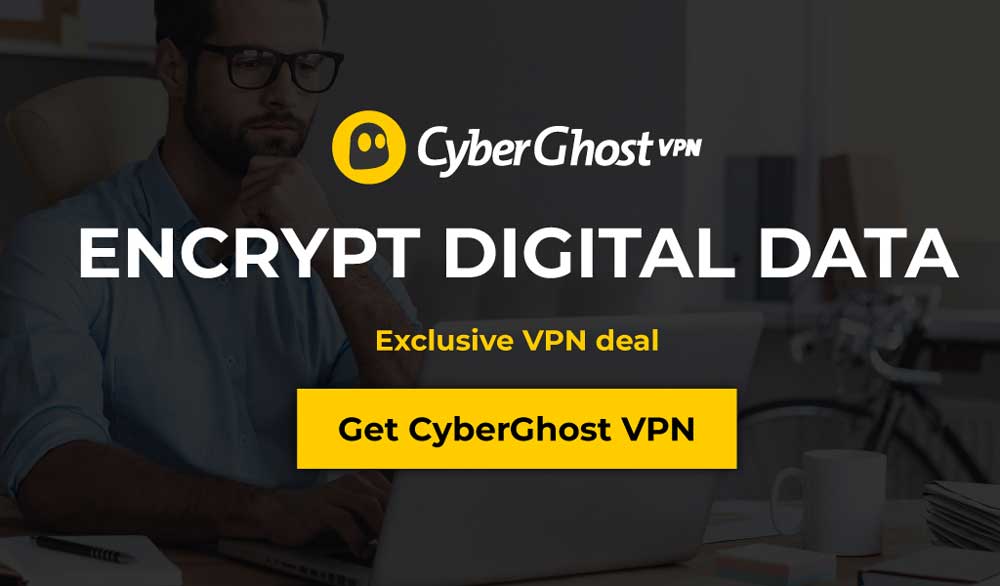 With CyberGhost, you don't need extensive knowledge of how to fiddle with settings to gain access to industrial-strength internet protection. You simply open up the software, and click on the option that best fits your goals (including browsing the web anonymously, using torrents anonymously, unblocking streaming sites, and more). Once you've made your selection, CyberGhost will take care of the rest, automatically configuring the settings and making the connection to an appropriate server. In short: CyberGhost is internet security made simple.
Of course, if you're the type who does prefer to take a look under the hood and tinker, you have full manual access to over 5,900 servers in 90 countries. This includes a generous 12 servers in South Korea useful for getting a local IP address. No matter where you connect, you can rest easy knowing your data is locked down with 256-bit AES encryption, and that your identity and activity are anonymised behind a strict no-logging policy. All of these features and more are available on Mac, Windows, iOS and Android.
Read our full CyberGhost review.
Pros
SPECIAL OFFER: 79%OFF
3,600+ servers in 55+ countries
GooglePlay users rating: 4.3/5.0
Strict no-logs policy
24/7 Live Support.
Cons
Doesn't work well in China.
Additional Benefits Of Using A VPN
There are major privacy and security benefits to using a VPN too. You probably know that whenever you go online, any data that you send over the internet is sent through the servers of your ISP (internet service provider). This means that your ISP can easily track your internet use and keep records of your online activities. This is particularly worrying if you participate in file sharing such as using torrents, as this activity will be noted and likely investigated by your ISP and you could be hit with a fine or prosecution for copyright infringement.
RELATED READING: Best VPN to Beat North Korean Censorship
With a VPN, all of your data is encrypted when you send it over the internet, so your ISP or government cannot see what sites you are visiting online or what files you are downloading. Therefore, they cannot track your internet use. This gives you security benefits too, like protecting your data when you use a public wifi network like the ones you find in cafes. And a VPN gives you a layer of protection against cyber attacks like phishing, smishing, and vishing which can use information about your location to scam you.
Why Get A Korean IP Address?
As alluded to in the introduction, a Korean IP address unlocks a virtual treasure trove of region locked content normally exclusive to Korean residents. For example, the Seoul Music Awards are a huge music event celebrating the best of Korean music, with performances from massively popular k-pop bands. This event is shown on Korean websites, which unfortunately generally do not allow visitors from outside of Korea to stream k-pop video content.
These sites prevent non-Korean users from accessing video content by examining the IP address of incoming visitors. (It also works in reverse, South Koreans can't watch streams from other countries either.) Whenever you connect to a network, you will be assigned an IP address, which is a unique string of numbers which represents your particular device. This IP addresses contains information about your location and specifies the country that you are browsing from. Therefore, when you try to access a Korea-only website, the site will examine your IP address to make sure it is Korean, and if not you will be denied access.
Should You Use A Proxy Or A VPN?
Another option that you may have heard of to access Korean content is to use a proxy. A proxy service is similar to a VPN in that it allows you to get around region locks, however, the way that it works is very different. A proxy does not encrypt your data. Instead, it passes your data via a server run by your proxy service to make it appear as if that data originated from the location of the server.
Although a proxy service can be useful to access content from other regions, it has major drawbacks when compared to a VPN. Because a proxy does not encrypt your data, it does not offer any kind of security or privacy protection. This makes it potentially dangerous to use a proxy service as you are accessing content without anonymising yourself. As a VPN service offers the same facilities as a proxy service but gives you more features too, and the two cost about the same, we think that a VPN is better value.
Conclusion
In order to watch K-dramas, movies, and K-pop music videos from outside of Korea, it is extremely helpful to have a Korean IP address. So equipped, you can use your device to bypass regional content locks and stream as if you were sitting in a Seoul internet café. What's more, spoofing your IP address affords you a much-needed layer of digital security in an increasingly unsure world.
We've recommended a number of VPN providers that you can use to get a Korean IP address. Are you already a subscriber to one of these services with tips to share? What will you watch with your newfound Korean IP? Tell us about it in the comments below.