We are reader supported and may earn a commission when you buy through links on our site.
Learn more
Get a South African IP Address from Any Country
Using a VPN is the best way to get a South African IP address outside the country. However, not every provider offers the same level of security and utility. Today, we teach you about the key features a strong VPN must have, plus how to use one of our recommended providers to spoof into South African from abroad.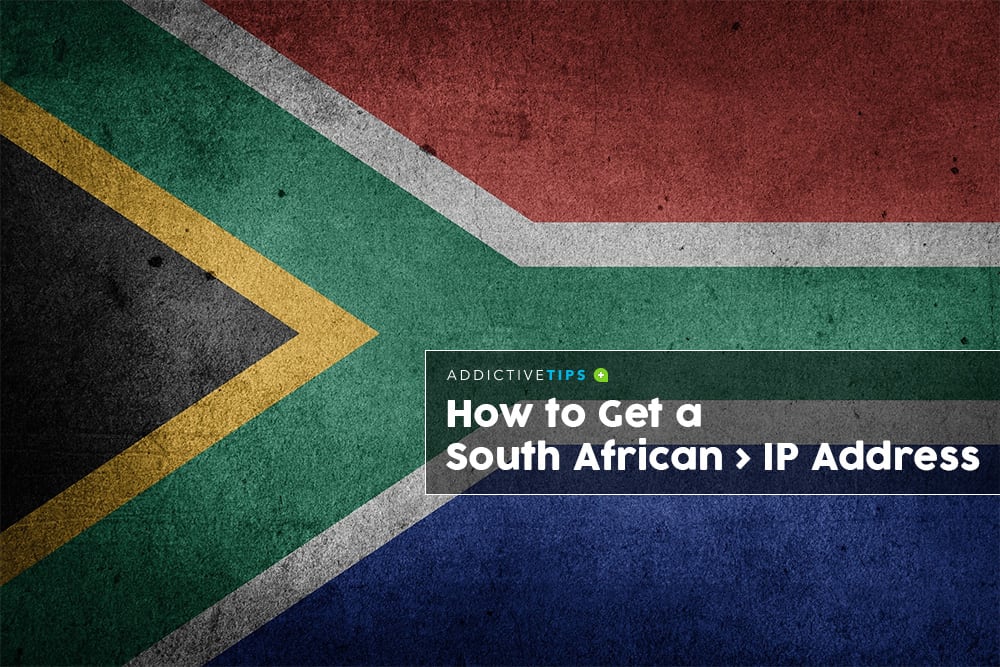 South Africans enjoy access to a mostly free and open internet, with very little in the way of censorship or website filtering to separate them from whatever content they want to access. However, the moment you cross the border into a neighboring country, those online liberties can change–sometimes dramatically so. What's more, you'll lose access to all the streaming content you're used to back home. So, what is a jet-set South African expat or traveler to do?
Short on time? Here's the quick run-down on the best VPNs with servers in South Africa:
NordVPN – Best South African Spoofer – NordVPN's expansive network covers the globe, enabling you to grab a South African IP address from any country. But this is no mere proxy, you're getting cutting-edge NordLynx encryption to completely hide your identity and activity online.
Surfshark – Not only a great spoofing VPN, but also a competent site unblocker with built-in smart DNS and obfuscation.
ExpressVPN – Another provider that "just works" to unblock common sites like Netflix, with the added benefit of the fastest speeds in the industry.
CyberGhost – Offers a truly massive number of servers, but it's not overwhelming thanks to common-sense labeling of setting profiles, like "torrent anonymously".
The most effective way to maintain control over your internet connection is by using a virtual private network. With a VPN, you can regain your South African IP address, which is your key to a free, open, and familiar internet. In today's article, we'll take a closer look into what an IP address is, why you'd want one specifically from South Africa, and which VPN providers are best equipped to serve your needs.
Read on to learn how to get a South African IP address from anywhere.
30-days money back guarantee
Get A South African IP Address With A VPN
The process of changing your IP address may sound complicated, but it's actually fairly straightforward to understand. You already know that your IP is tied to your real-world location. A VPN, or virtual private network, allows you to change the point through which you access the internet. Confused? Read on.
Each VPN provider maintains a network of proxy servers, which serve as relays for your internet connection. Your VPN software first establishes an encrypted connecting between your device and one of these worldwide servers, preventing any third parties from observing what data is passed between these two points. From there, the server acts as your personal agent on the ground in a given country, like South Africa, allowing you to communicate with geographically restricted websites as though you were a local.
Speaking more technically, your proxy server replaces your actual IP address with its own. Think of it as borrowing a false passport to cross a digital border. Of course, there's nothing immoral about "spoofing" your IP address, especially when you're doing it to bypass censorship measures or to protect yourself from hackers. Everyone deserves to take control over their privacy online, and to access the world wide web, free from restriction.
Should You Use Free Proxy Services?
There is an alternative to using a VPN to get a South African IP address, which is to use a proxy server. This service is similar to a VPN in that it routes a part of your traffic via a server in South Africa in order to let you access South African content.
However, a proxy server does not encrypt any of your traffic, it only masks your IP address. Without encryption, it's trivially easy for websites to block incoming requests from proxy servers. What's more, ISPs and governments can see when you're making use of a proxy to bypass their blocking efforts, and will retaliate to stop you from doing so.
What's more, your typical proxy service costs the same as a top-tier VPN, but gives only a fraction of the benefits. Why settle for a glass of milk when you can have the whole cow?
Selecting The Best VPN Provider
If this has piqued your interest in getting a VPN so that you can get a South African IP address and stay safe online, now you just need to choose a VPN provider. There are so many options for VPN providers, so how do you know which is the right provider for you? The first advice we have is to stay away from free VPN providers. Although they may seem like a good deal, these companies have a history of shady practices like selling off user data, using poor and easily cracked levels of encryption, and even making their users part of a botnet which makes them less safe.
Instead of a free service, look for a reputable paid VPN provider which meets the following requirements:
Servers available around the world, including in South Africa. This means that you'll have plenty of choices when you want to access content from other countries, and you'll easily be able to get a South African IP address by connecting to one of these servers.
Fast connections. Your data must travel through an extra step of encryption, which can slow down your internet. A good VPN provider will optimize their processes to keep this slowdown to a minimum, allowing you close to the full capacity of your normal internet connection.
Excellent security measure to keep your data safe. Encryption must be difficult, if not impossible, to crack in order to be effective. What's more, always opt for a VPN which pledges to keep no records of your activities on their network.
Software that is available for many different platforms. We connect to the internet via more devices than ever before, make sure your VPN extends its protection to each of them with dedicated apps.
Recommended VPNs To Get A South African IP Address
If you'd rather avoid the extensive comparison shopping, check out our mini-reviews of the best VPNs to boost the security and anonymity of your South African Internet connection: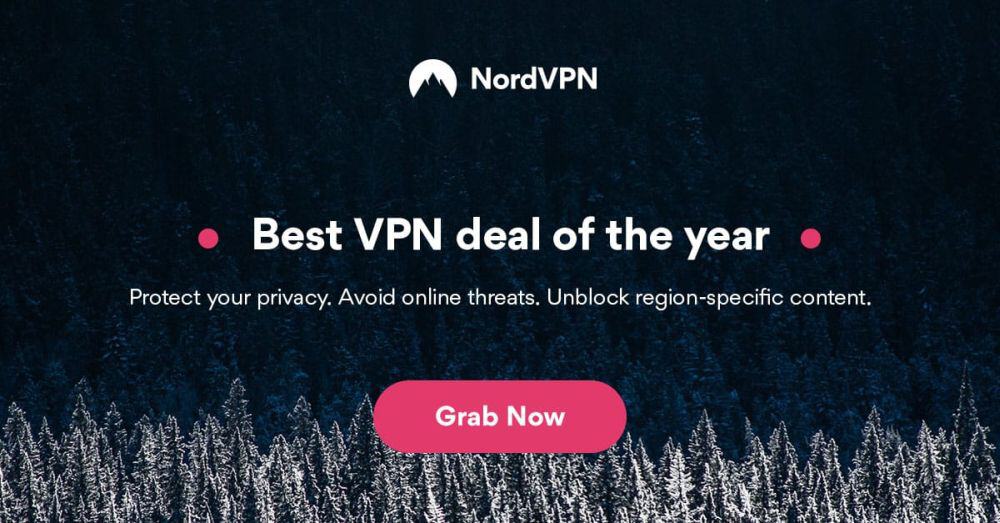 NordVPN expands the definition of what a VPN should be through its sheer variety and depth of configuration options. Of foremost note is their gargantuan server network, which provides 5,500 points of connection in 59 countries, including 38 in South Africa. That fact alone is enough to set NordVPN apart from the competition, but they go even further by offering an array of speciality servers, optimized for functionality like anti-DDoS, onion over VPN, double VPN encryption, dedicated IP, and more. Whatever you want to do online, can be done better with NordVPN.
At the core of this provider's offering is industry-standard 256-bit AES encryption, the market's best no-logging policy, and reliable connections that minimize lag. Rounding out the package is a special CyberSec module, which you can activate to filter out ads and block malware. With dedicated software available for Windows, Mac OS, Linux, iOS, Chrome OS, Android, and many more, you can enjoy NordVPN's powerful protection no matter what device you use.
Read our full NordVPN review.
Pros
Unblocks American Netflix
5,400+ servers globally
Strong encryption is used on all connections
Based in Panama
Live Chat Support.
Cons
Apps can sometime be slow to connect.

Surfshark has fast become one of the industry's best spoofing VPNs. With a constantly growing network, they already operate over 3200 servers in 65 countries, including South Africa. When spoofing your IP, Surfshark wraps your traffic in unbreakable 256-AES-GCM encryption, routing it through to their network via the ultra-sophisticated OpenVPN, IKEv2/IPSec, or WireGuard tunneling protocols.
But, there's even more to love. Spoofers love streaming content, but sites like Netflix often block VPN traffic. Surfshark enables obfuscation and smart DNS functionality on every server to confound VPN blacklists and packet sniffing alike, allowing you to get through to your favorite content anywhere.
Rounding out the package is a kill switch, split tunneling, a strong zero-logging policy, adblocking and malware-link blocking, plus IP/DNS/WebRTC leak protection. It can all be had for a great price, and then even cheaper thanks to Surfshark's generous allowance of unlimited simultaneous connections.
Pros
Break through harsh censorship to securely access social media and foreign news sites
Unblock Netflix on any server, no more picking and choosing
Zero restrictions on simultaneous connections, apps available on every major device
Zero logging policy ensures your activity can't be used against you
Support staff manned by actual human beings 24/7.
Cons
Overall, not much to complain about
Relatively young VPN still has to prove itself trustworthy over the long haul.
Read our full Surfshark review.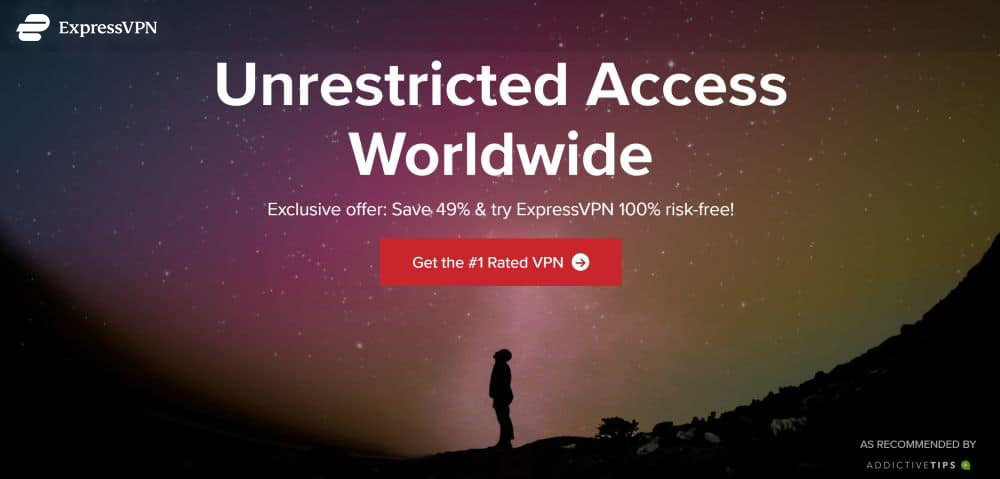 ExpressVPN excels in every way a VPN should. Even using the unbreakable 256-bit AES encryption protocol, ExpressVPN manages to deliver incredible security without creating the excessive overhead that typically slows VPN connections down. That means you can enjoy anonymous streaming without any lag or buffering.
Additionally, ExpressVPN provides a wealth of connection options, with over 3,000 servers available to spoof your IP address in 94 different countries, including South Africa. No matter what you do online, your activity can never be traced back to you, as this provider maintains a solid no-logging policy. Rounding out the security package is DNS leak protection, an automatic kill switch, VPN split tunneling, and even a dedicated IP checker.
ExpressVPN offers lightweight and intuitive software applications for Windows, Mac OS, Linux, Android, iOS, smart TVs, game consoles, and even browser extensions for Chrome, Firefox and Safari.
Read our full ExpressVPN review.
Pros
Unblocks American Netflix, iPlayer, Hulu
3,000+ super fast servers
No DNS/IP leaks found
Keeps no logs of personal data
Customer Service (24/7 Chat).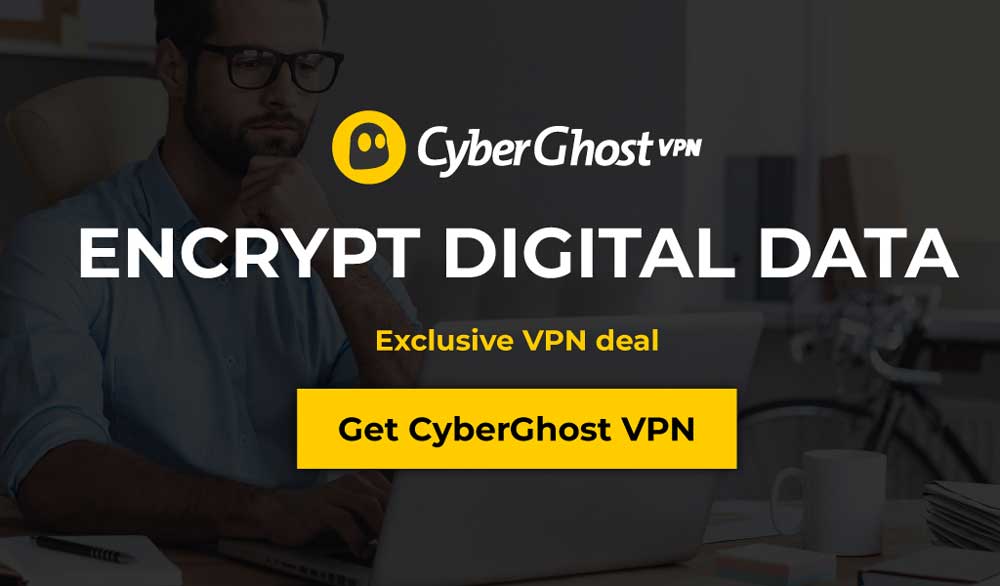 CyberGhost is a beginner friendly VPN which is ideal for users who are new to the world of cyber security software. The software is super easy to use: you simply open up the program and choose from a selection of options like torrenting anonymously, browsing anonymously, or unblocking streaming websites. Once you've made your choice, the software will select an appropriate server for you and connect to it, and apply all of the settings for your needs. Everything about the connection is taken care of for you so you don't need any special knowledge to get connected and be protected.
Of course, if you want to manually configure your connection, CyberGhost makes it easy. Simply select one of the 5,900 servers in 90 countries (with 10 servers available in South Africa), and enjoy your secure VPN connection from behind an impenetrable wall of 256-bit AES encryption. CyberGhost respects your privacy, and has committed to keep exactly no logs of your activity that could be used to identify you. Lightweight, attractive software is available on multiple platforms, including iOS, Android, Windows, and Mac OS.
Read our full CyberGhost review.
Pros
LOW PRICE: 6 EXTRA free months (79% off - link below)
Great user experience and easy installation
Located in Romania (out of 14 eyes)
Strict no-logs policy
24/7 Live Chat Support.
Cons
WebRTC leak detected
Doesn't work well in China.
More Reasons To Use A VPN
Not only does a VPN allow you to get an IP address from South Africa, but it also offers a number of security benefits that you should consider:
Protect Yourself From Hackers
When you use a public wifi network, it is possible for hackers who are also connected to that network to intercept your data, which can lead to leaks of sensitive information and identity theft. If you are going to use public wifi networks like those that you find in cafes or at airports, then you should use a VPN to encrypt your traffic and prevent other users from accessing your data. A VPN also helps to protect you from other cyber threats like phishing, vishing, smishing, and more.
Keep Your Online Activities Private
When you use your internet at home, you might think that no one can see what you are doing online. But in fact, it is easy for the government to monitor what sites you visit, who you communicate with, and what messages you send online. If you want to protect your privacy and prevent outsiders from being able to see what you do online, you should use a VPN.
Download Files Safely
If you participate in file sharing like using torrents, then you need to be careful. Torrent traffic is very easy for your ISP to identify, and they will often investigate this traffic then pass information onto law enforcement. If you are caught using torrents, then you could face prosecution or a fine. To avoid this, using a VPN will encrypt all of your traffic including torrent traffic so that no one can see whether you are downloading.
Access content from elsewhere in the world. The method of getting a South African IP address described above does not only work for South Africa. You can use the same system of connecting to a server in a different location to get an IP address from any country that you want. You can watch CBC from Canada, BBC from the UK, anime from Japan, and lots more using a VPN.
Why You May Want A South African IP Address
Every time you connect to the internet, you're automatically assigned an IP address by the network. This seemingly innocuous piece of code actually has a powerful impact on your online experience, as it contains critical information about where in the world you're connecting from. This matters for a whole range of reasons.
First, most streaming sites restrict access to their content on the basis of location. For example, some of the most popular TV channels in South Africa, like the public broadcaster South African Broadcasting Corporation (SABC) channels, e.tv, or Soweto TV, are available to watch online as well as on the television. However, if you try to access these services from outside the country, you'll be served an error message rather than content from back home.
Second, not all countries are as free from online restrictions as South Africa. If you're traveling to Turkey, for example, you'll find that you can't access basic websites like Wikipedia. A bit closer to home, Zimbabwe has blocked access to the New York Stock Exchange, while further-flung countries like China have placed extensive restrictions on essentially the entire internet.
No matter where you go, you'll want to ensure that you, at least, have access to the free and open internet. A South African IP address will go a long way towards ensuring that you have just that.
Conclusion
You can use a VPN to get a South African IP address when you want to watch South African TV stations or access other region locked content. And using a VPN also has security benefits and protects your privacy. We've recommended a number of VPN providers that you can use to get a South African IP address from anywhere.
Are you a South African living abroad? What do you most look forward to accessing with your South African IP address? Tell us about it in the comments below.