We are reader supported and may earn a commission when you buy through links on our site.
Learn more
Best VPNs For Netflix France in 2021: Unblock and Watch From Anywhere
Whether you're a French expat or simply a connoisseur of French cinema living abroad, you need a VPN to access Netflix France. Today's guide reviews the top VPN providers with reliable, fast servers in France that will allow you to get a French virtual IP anywhere in the world.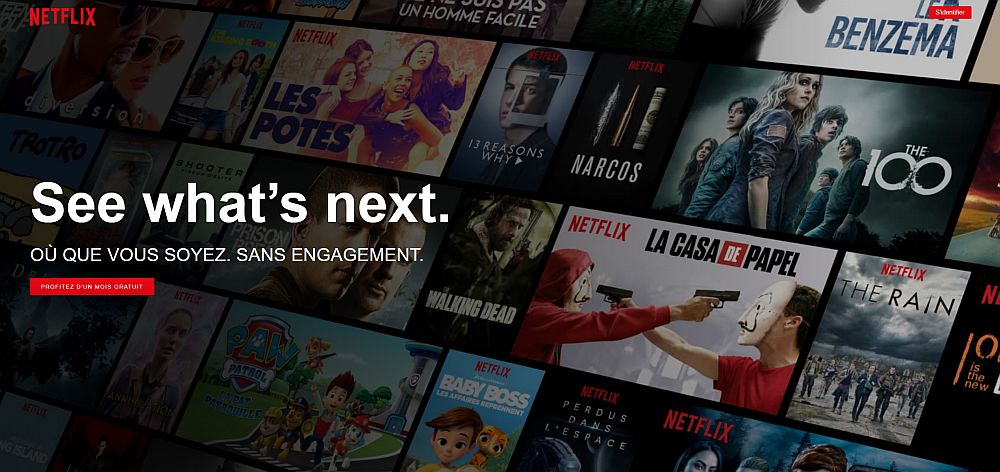 Netflix is a fantastic movie- and TV-streaming service enjoyed by users worldwide. However, the libraries available to each region are not equal. While most users would like to access the US's massive catalogue, countries with a rich cinematic history like France also offer an array of alluring exclusives. Whether you're a French citizen traveling abroad or simply a Francophile living in the wrong country, you probably already know the frustration that accompanies trying to access geo-blocked content.
France's Netflix library is blocked abroad, but you can gain secure access from any country with these VPNs:
NordVPN – Best Netflix Unblocker – NordVPN has stayed a step ahead of Netflix's unfair proxy ban for years. This mature VPN offers unbeatable encryption, a staggeringly huge network of servers in France, plus advanced features to keep your connection free from restrictions.
Surfshark – An inexpensive newcomer packing all the latest VPN features–and then some. Split your subscription with a friend with unlimited simultaneous connections.
ExpressVPN – One of the most popular choices for unblocking streaming sites without buffering. Now even faster with the special Lightway encryption protocol.
CyberGhost – A turnkey solution to security that offers powerful privacy provisions in a user-friendly interface.
PureVPN – The kitchen-sink VPN, with more servers than you'll know what to do with and a ton of cybersecurity extras like a NAT firewall and anti-spam.
Luckily, there is a way to bypass regional blocks to watch Netflix France from anywhere. In this article, we'll go over how to use a VPN to spoof your location, and recommend the best providers for accessing the French version of Netflix. Allons-y!
30-days money back guarantee
Best VPNs for Unblocking French Netflix
Thankfully, some providers have figured out novel ways around the VPN bans, allowing their users full access to Netflix's international catalogue. We've done the hard work for you, and narrowed down the field to the few services that will allow you to stream French content no matter where you go. Here's the criteria we used to make our recommendations: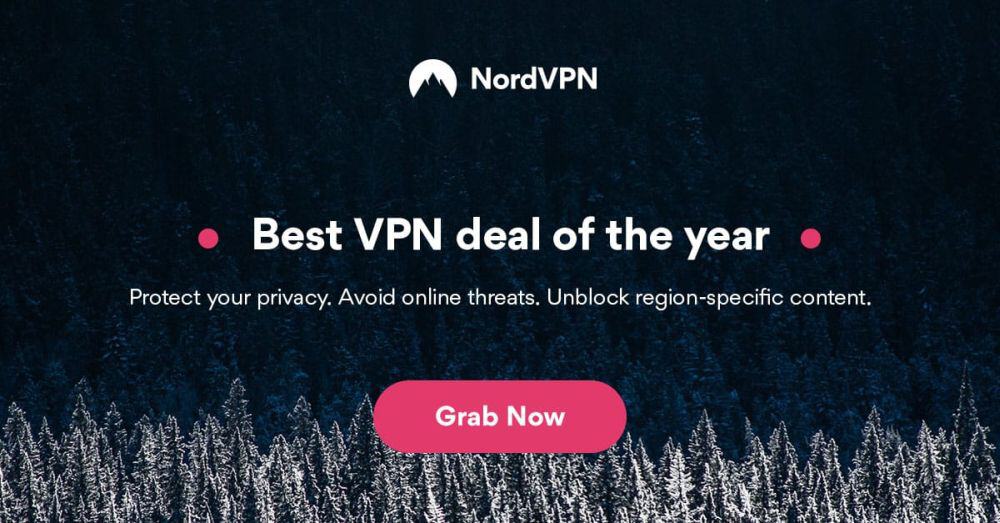 NordVPN is the VPN that we recommend for users who want not only to access Netflix but also top-notch security features. There are specific servers on NordVPN which are designed for accessing Netflix, so you just have to connect to one of these servers and you're good to go. You can find a list of all the servers that work with Netflix on their website. On top of this, NordVPN has a massive network of other servers, covering more than 5,400 servers in 59 different countries, with connections that are fast enough to stream video with no problems.
If you want a more secure approach, however, you can also use NordVPN's specialist servers, which feature double VPN (in which your data is encrypted twice over for best security), P2P servers (which are optimised for torrents and other P2P downloads), and anti DDoS servers (which protect your IP address from DDoS attacks). The software is available for Windows, Mac OS, Linux, iOS, Chrome OS, Android, and Windows Phone, and extensions are available for the Chrome and Firefox web browsers.
Read our full NordVPN review.
Pros
Unblocks US Netflix, iPlayer, Amazon Prime and other streaming services
Mind-boggling number of servers
256-bit AES encryption with perfect forward secrecy
No logs and encrypted connections for total privacy
Live Chat Support.
Cons
Automatic server selection can be unreliable
Apps can sometime be slow to connect.

Surfshark is one of the most sophisticated spoofing solutions on the market–yet they've only been around since 2019. In just a few short years, they've rapidly expanded their server network to encompass more than 3200 servers in 65 countries. France is particularly well-represented, with secure nodes located in Paris, Marseille, and Bordeaux–there's even a multi-hop connection to double up on your security.
To unblock Netflix France, Surfshark makes use of 256-AES-GCM encryption, built-in smart DNS, and Camouflage obfuscation to confound unfair VPN blockers. Surfshark's RAM-only network is not only fast and stable, but also offers the benefit of purging your user metadata from memory every time servers reset. In layman's terms, this equates to smooth, buffer-free Netflix streams without having to muck about with advanced settings. And no matter where you connect from or what you watch, rest easy knowing Surfshark never keeps logs of your activity.
Pros
Break through harsh censorship to securely access social media and foreign news sites
Every server is a speciality server
IP, DNS and WebRTC leak protection plus kill switch
Absolutely no logging of connection data, IP addresses, bandwidth used, or traffic
Responsive customer support available 24/7.
Cons
Connection speeds won't impress users of other high-end VPNs
Apps may be too simplistic for power users.
Read our full Surfshark review.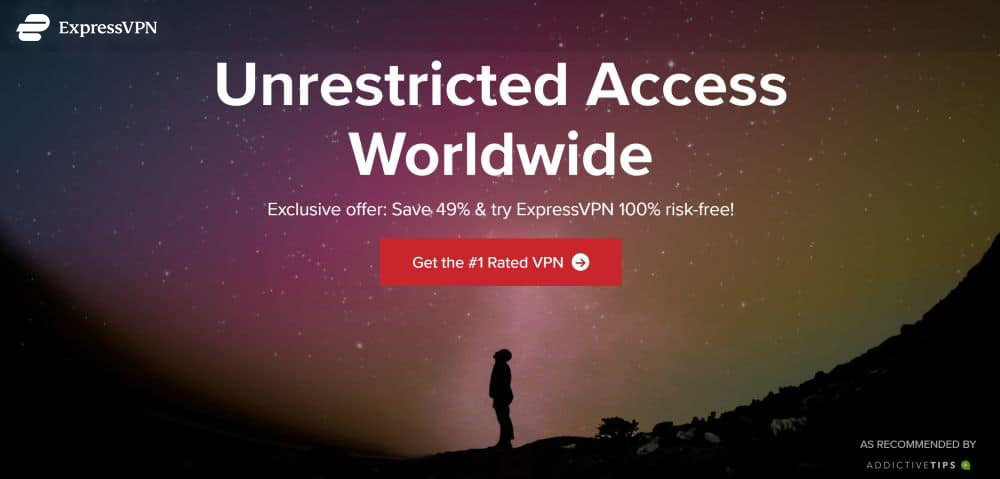 ExpressVPN is one of the most popular VPNs due to its combination of ease of use, fast connections, and reliably working with Netflix. If you do come across a server that doesn't work with Netflix, you can simply connect to another server instead, or try contacting their customer support who can advise you on which servers to use for Netflix specifically.
As well as being great for Netflix, ExpressVPN also has other important security features like strong 256-bit encryption, a no-logging policy, an IP address checker and DNS leak protection. The server network is huge, offering over 3,000 servers in 160 different locations in 94 countries including the US so it's perfect for accessing Netflix US. The software is available for Windows, Mac OS, Android, iOS, and Linux, plus some games consoles and modems.
Read our full ExpressVPN review.
Pros
SPECIAL OFFER: 3 months free (49% off - link below)
Super fast servers
Govt-level AES-256 encryption
Strict no-logs policy
Live Chat Support.
Cons
Slightly more expensive than some other options.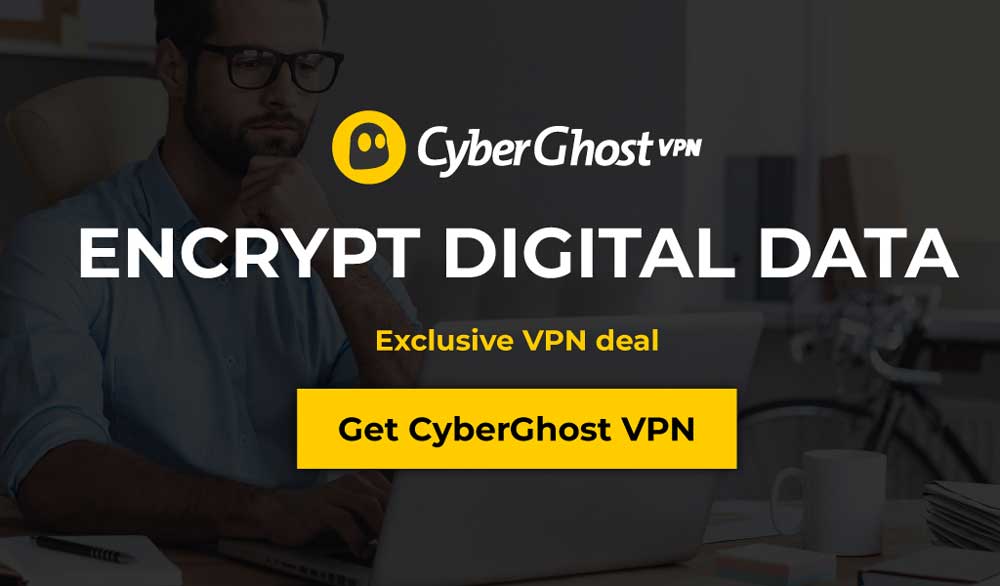 CyberGhost is the VPN that we recommend for users who are new to VPNs and want a simple to use software that requires no configuration or technical knowledge. When you want to watch Netflix, you just open up the CyberGhost software and click on the option for "Unblock Streaming". Simply click on the country-specific item within this menu, and you'll be connected to a working server for Netflix with all the appropriate settings already configured for you. Then go to netflix.com in your browser and you're ready to watch all of the Netflix France content that you want.
As well as easy configuration, CyberGhost offers good speeds of connections and good security with 256-bit encryption and a no logging policy. If you prefer to configure your own connection, you'll find plenty of servers with a network covering a massive 5,900+ servers in over 90 countries. The software is available for iOS, Android, Windows, and Mac OS.
Read our full CyberGhost review.
Pros
Unblocking Netflix, iPlayer, YouTube, Hulu
P2P allowed on any server except in US and Russia
Versatile and user-friendly
Zero logs
45-day money-back guarantee.
Cons
WebRTC leak detected
Can't unblock some other streaming sites.
PureVPN is an all-in-one security suite featuring a VPN along with other useful features. The VPN itself does indeed work great with Netflix, offering quick and stable connections and good customer service (there's even a handy troubleshooting guide on their website). Privacy features include 256-bit encryption and a no content logging policy. There are plenty of servers too, as you get access to a network covering 2,000+ servers in 140 different countries.
As well as the VPN, your PureVPN subscription nets you features like anti-malware and anti-virus protection, an anti-spam filter for your email inbox, DDoS protection, app filtering, a kill switch, a dedicated IP address, and a NAT firewall. You can install the software on Windows, Mac OS, Android, iOS, and Android TV devices, plus there are browser extensions available for the Chrome and Firefox browsers.
Read our full PureVPN review.
How Netflix regional restrictions work
The reason that different catalogues of content are available in different regions on Netflix is to do with copyright law. Here's how it works: Netflix will pay the distributor of a TV show or movie for the rights to stream that content on their platform. However, these rights are only applicable by country. So, for example, if you wanted to show a movie on Netflix US, you would have to pay for the rights to the US distributor. But if you wanted to show that same movie in another country, like on Netflix France, then you would have to pay once again to the French distributor. Sometimes the rights for showing a piece of content in one country are too expensive for it to be worth Netflix buying them. Or in other cases, the rights for movies may not be available to streaming platforms at all.
In short: there can be a show or movie that is available to watch on Netflix in one country, but not in another. The content you can access on Netflix is dependent upon the physical location that you are connecting to the service from, rather than being based on your home country or the country where you purchased your subscription.
Using a VPN to get around regional restrictions
If you're one of the many people who tend to watch Netflix on a phone, laptop, or a portable Kodi device, you'll want a solution to unlock your favorite French content that travels with you. That's where virtual private networks come in. With a VPN installed on your device, you can connect to a server in another country and route all of your internet traffic through this server. In other words, you can fool Netflix into thinking you're connecting within France, rather than your actual location. This is known as "spoofing" your location.
In addition to unlocking the vast troves of international Netflix content, VPNs offer tremendous security benefits. All traffic flowing to and from your device will be layered with powerful encryption, which makes it impossible for third parties to determine what it is that you're doing online. Additionally, since your connection is routed through a proxy server, snoopers won't even know where you're connecting from. These features keep your data safe and private, no matter where you connect from.
Issues with Netflix blocking VPNs
There is one important caveat in this discussion: In recent years Netflix has been cracking down on people accessing their services with a VPN. Netflix may achieve this through a variety of methods, such as blocking connections from ranges of IP addresses which are known to be used by VPNs, as well as connections from multiple users on the same IP address (which is generally indicative of VPN use).
RELATED READING: PureVPN not working with Netflix? Here's a workaround.
When you head to netflix.com using most VPNs, you'll be able to load the website just fine. But when you attempt to play a video, you'll see an error message that VPN use is not allowed. The majority of VPN providers have this problem and therefor cannot be used to stream.
Conclusion
Netflix's regional restrictions can be a pain, preventing users you from watching your favorite French content when traveling or living abroad. Fortunately, you can bypass these geographic restrictions with a VPN. Be careful which VPN you choose, though, as many do not work with Netflix. We've shared our recommendations for VPNs that do work with Netflix so you can unblock the service and watch without restrictions.
Have you tried using a VPN to access Netflix? Which ones have worked for you and which haven't? Let us know in the comments below.