We are reader supported and may earn a commission when you buy through links on our site.
Learn more
Alternatives to PeerBlock – Why VPNs are Better and More Secure
PeerBlock is a poor alternative to true VPN security. After all, the service is not much good outside of its intended use-case, and it isn't receiving updates anymore to boot. A good VPN, however, is maintained by staff dedicated to ensuring your anonymity online, no matter whether you're torrenting, browsing, or streaming. Here's what to use instead of PeerBlock.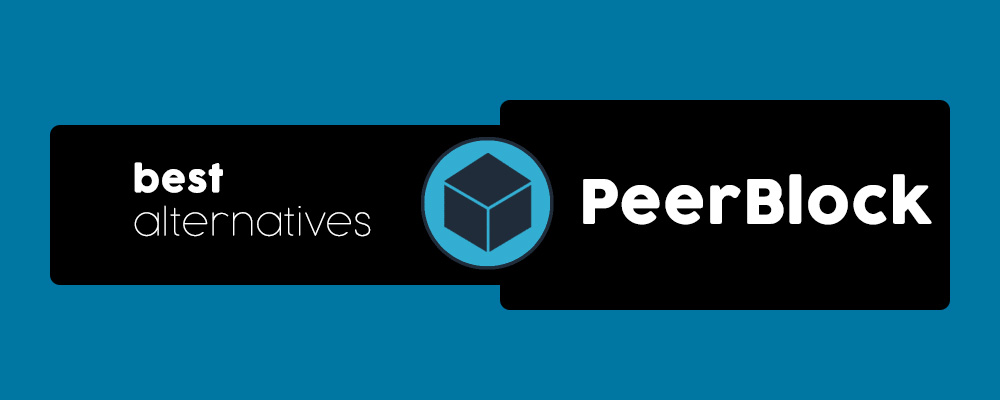 Online privacy is a concern for anyone using the internet these days. Governments, internet service providers, and cybercriminals alike try to keep tabs on as many people as they can, harvesting information through mass surveillance efforts, logging programs, and malicious hacking attempts. Most people can steer clear of these dangers by employing a few basic precautions. If you're a torrent user, however, you're at an increased risk.
Don't rely on PeerBlock to hide your activity online, encrypt your connection with one of these VPNs for total anonymity:
NordVPN – Best PeerBlock Alternative – It's almost unfair to compare PeerBlock to the world's best VPN, but NordVPN simply does everything that much better. With P2P-optimized specialty servers and efficient encryption via NordLynx, your downloads are fast and invisible.
Surfshark – A great new VPN with zero limitations on torrent traffic. Super affordable, with unlimited simultaneous connections enabling you to share with a friend.
ExpressVPN – The fastest VPN over, and an ideal choice for P2P. Not the cheapest, but offers a refined user experience.
PrivateVPN – A small but dedicated provider, with flexibly encryption settings and a 100% self-owned network.
Torrent users are all too familiar with the problems of anonymity and security. If an ISP detects someone using torrents, they can mark their account as potentially fraudulent, start throttling download speeds, and even send out copyright infringement notices to individual users. Many see this as an obvious invasion of privacy, which is why software such as PeerGuardian and its successor PeerBlock were created.
There's just one problem with PeerBlock in the modern world: it's no longer kept up to date. Anyone using PeerBlock with a torrent risks all kinds of security issues. Are there any reliable alternatives to PeerBlock for staying safe and anonymous online? We happen to know the answer is yes: VPNs.
30-days money back guarantee
PeerBlock and Online Security
PeerBlock arose out of the need for torrent users to keep spying third parties out of their file-sharing networks. A lot has changed since the software was first released, though, which means more powerful protection may be needed to stay safe online.
What Does PeerBlock Do?
PeerBlock is a piece of open-source software designed to block IP addresses from connecting to your PC. It works in the same way as a firewall does by referencing a master list of dangerous IPs and preventing them from interacting with your computer.
PeerBlock was built specifically for Windows and first released in 2009. Its most recent update was in 2014, meaning it's essentially abandonware at this point. The PeerGuardian software it was based on has versions for other operating systems and is still actively updated, though it can't be used as a viable alternative since there's no real Windows version available.
How Does PeerBlock Work?

Torrent downloads work by connecting swarms of users together and allowing them to swap pieces of files. The process isn't anonymous, however, as IP addresses are shared across the network. These IPs can be used to monitor and track users. All it takes is a third party to join a swarm and start pinging users, recording each one to a list and reporting their identity to an ISP.
If you're connected to a torrent swarm to share files and a spying third party connects to the same swarm, PeerBlock will prevent that IP address from "seeing" your computer, effectively keeping you safe and invisible while you download. It does this by referencing malicious IP addresses from a master blocklist maintained by the community. If a law enforcement, government, or related IP connects, PeerBlock makes sure they never notice you exist.
Are There Any Drawbacks to PeerBlock?
PeerBlock's main shortcoming is that the software is essentially abandoned, meaning Windows users do not have a perfect alternative for simply keeping their IP address safe while accessing torrent files.
Even if there was a one-to-one replacement for PeerBlock, it's important to note that the software doesn't actively protect your identity online. It's a firewall with a powerful blocklist, nothing more. Your data is never encrypted and your identity is not secured, you simply have a shield against some possible invasions of your privacy. A shield that's far from perfect.
VPNs and Online Privacy
Virtual private networks, or VPNs, are in an entirely different category than PeerBlock, though there is considerable overlap between what the two services can do. Below we'll go into more detail about how VPNs work and why they should be considered superior to PeerBlock when it comes to keeping your data safe.
The Basics of How VPNs Work
VPNs provide two crucial features to keep you safe and secure online: encryption and virtual IP addresses.
Encryption seals every piece of data in an unbreakable layer of code that makes it impossible to view the contents of a packet. Cybercriminals, government agencies, and ISPs can never crack this encryption, either. It doesn't matter which sites you visit or what you download, with a VPN in place your activity is safe and secure.
VPNs also allow you to choose a unique virtual IP address each time you connect. With a non-local IP, you are effectively invisible to spying third parties, as the IP is completely unrelated to your location or identity and is shared with hundreds of other users.
VPNs provide total online privacy and near-perfect digital anonymity, making them ideally suited for staying safe online while surfing, browsing, and downloading torrents. They can also defeat internet fast lanes introduced by broken net neutrality laws, all thanks to encryption and virtual IP addresses.
VPNs Offer Active Protection
PeerBlock is a defensive measure. It's a firewall that blocks connection attempts when they attack, nothing more. This can be effective in a wide variety of circumstances, but it's a passive solution that can't cover the entire range of online dangers.
VPNs deliver active protection against malicious attempts on your privacy. Encryption locks down each packet of data to make sure no one can see what's inside, including which torrents or files you're downloading. VPNs also erase your local IP address and replace it with an anonymous IP, allowing you to stay hidden in every online situation, no matter what.
Even if a malicious IP address did connect to your torrent file, they could not find out anything about you. All they could see was that you're transferring data and that your IP address belongs to a VPN. They can't see your identity, they can't see your downloads. You're safe and secure with a VPN on your side.
Features of the Best VPNs
Worried your torrents will leak data without a viable alternative to PeerBlock or PeerGuardian? Don't worry, a good VPN is the perfect solution to your online security concerns. They're the perfect replacement for PeerBlock, and they add lots of useful new features, too.
In selecting our recommended VPN services in the next section, we prioritized the following criteria to ensure you get the fastest, safest, and most secure service possible. These features should receive top billing in any VPN you choose. Sacrificing any one of them could negatively affect your online experience, or even destroy your privacy.
Jurisdiction – The region where a VPN company is registered can have a huge impact on your privacy. Our suggestions below are located in the safest areas.
Logging policy – Your privacy is never secure if a VPN keeps detailed logs.
Reputation – How reliable is a VPN? No one knows better than current and former customers. If other people don't trust a VPN, neither should you.
Security features – Keeping your identity safe requires more than just encryption. Spring for providers who care enough to have developed additional ways to protect you online.
Server locations – Make sure your VPN has plenty of servers around the world for optimum connection speeds and IP address selection.
Best Alternatives to PeerBlock – Top VPNs
If you're not ready to go down the market-research rabbit hole, we've got you covered. We've chosen the following top-tier VPN providers for their ability to enhance your privacy online while torrenting: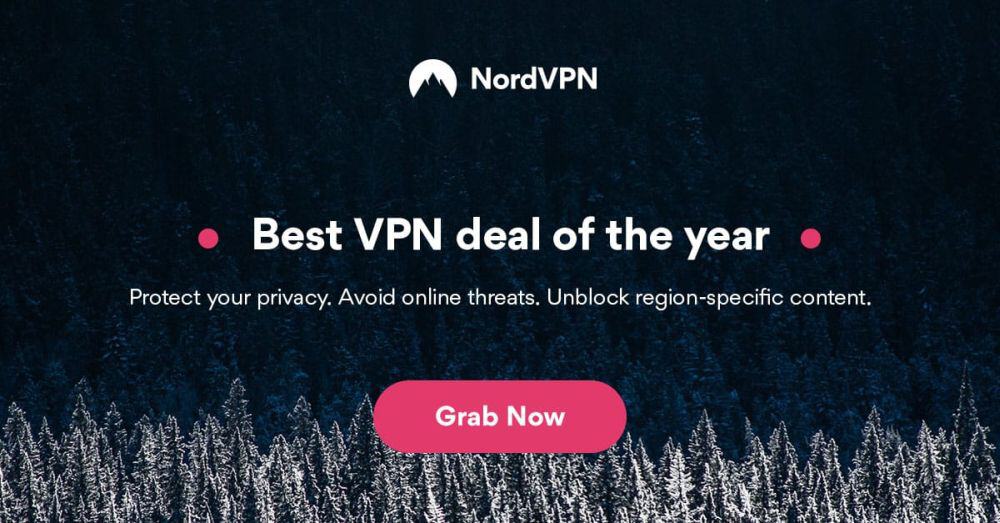 There's a lot to love about NordVPN, one of the world's most trusted VPNs. The company made a name for itself by running the largest server network in the industry, currently sitting at over 5,550 servers in 59 different countries, more than twice the size of its biggest competitors. NordVPN puts these nodes to good use by providing unique services you won't find with other VPNs, including speed-boosted P2P downloads and double encryption servers.
Another great NordVPN feature is the company's zero-logging policy that covers everything from bandwidth to time stamps, traffic to IP addresses. None of your activity is recorded or shared with third parties, giving you an unprecedented amount of privacy and peace of mind. Backing all of these security features is 256-bit AES encryption on all data, an automatic kill switch, DNS leak protection, and a host of customizable encryption features to give you all the anonymity you need.
Read our full NordVPN review.
Pros
Unblocks American Netflix
Over 5,400 servers in 61 countries
2,048-bit SSL keys and DNS leak protection
Extra-secure Double VPN for data encryption
Customer Service (24/7 Chat).
Cons
Some servers can be unreliable
Apps can be a bit cumbersome to use.

Surfshark is the youngest VPN on our list by quite a few years, but it has already built an incredible reputation among the privacy community. It packs only the latest encryption standards: OpenVPN, IKEv2/IPSec, WireGuard and Shadowsocks (Windows and Android only), protected by the impenetrable 256-AES-GCM standard. Connect to over 3200 servers in 65 countries, and spoof past geoblocks anywhere in the world.
If you need more convincing to switch over from PeerBlock, consider that Surfshark is 100% agnostic on what type of traffic it allows over its network, which means you can use P2P services to your heart's content free from restrictions. What's more, server performance is quite fast, so you don't have to worry about protracted downloads. Torrenters will also appreciate the split tunneling feature, plus the ability to set different VPN settings to specific Wi-Fi networks.
Finally, while Surfshark is dirt cheap, they are uncompromising on your privacy with one of the industry's best no-logging policies.
Pros
Reliably unblocks Netflix US, UK, Japan, and more
Diskless server network ensures you leave no trace behind
Accepts cryptocurrency payments for enhanced anonymity
Favorable BVI jurisdiction guarantees no logs kept
Refund requests are simple and fast–no waiting or hassle.
Cons
Growing network doesn't have same coverage as more mature VPNs
Apps don't allow for much manual fiddling for power users.
Read our full Surfshark review.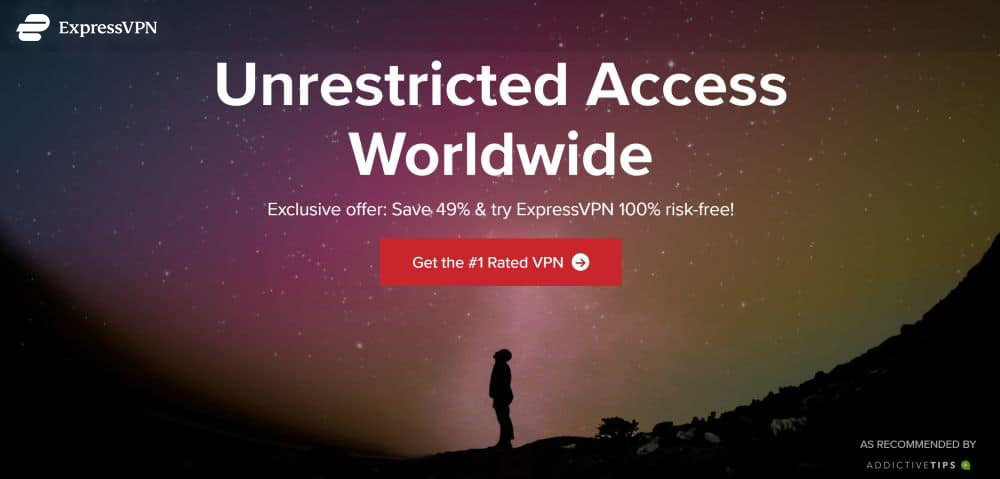 Speed is the most noteworthy feature of the ExpressVPN experience, making it the perfect solution for streaming movies and downloading torrents privately and safely. ExpressVPN offers access to 3,000 servers in 94 different countries, one of the largest and widest networks in the business. Its custom software is incredibly easy to use, as well, delivering a friendly "on" button that automatically connects you to the fastest server, no configuration required. You can also launch a speed test from several versions of the app to get detailed info on how well the network is performing.
ExpressVPN's privacy options keep you safe no matter what you're doing online. Data is locked down with 256-bit AES encryption and backed by a zero-logging policy on all traffic, DNS requests, and IP addresses. DNS leak protection and an automatic kill switch provide a reliable safety net in case of an accidental disconnect, as well. With ExpressVPN, you know you'll have a fast and secure online experience each time you log in.
Read our full ExpressVPN review.
Pros
Unblocking Netflix USA, iPlayer, Amazon Prime
Super fast servers (minimal speed loss)
Torrenting allowed
No logging policy well enforced
Customer Service (24/7 Chat).
Cons
Power-users configuration options.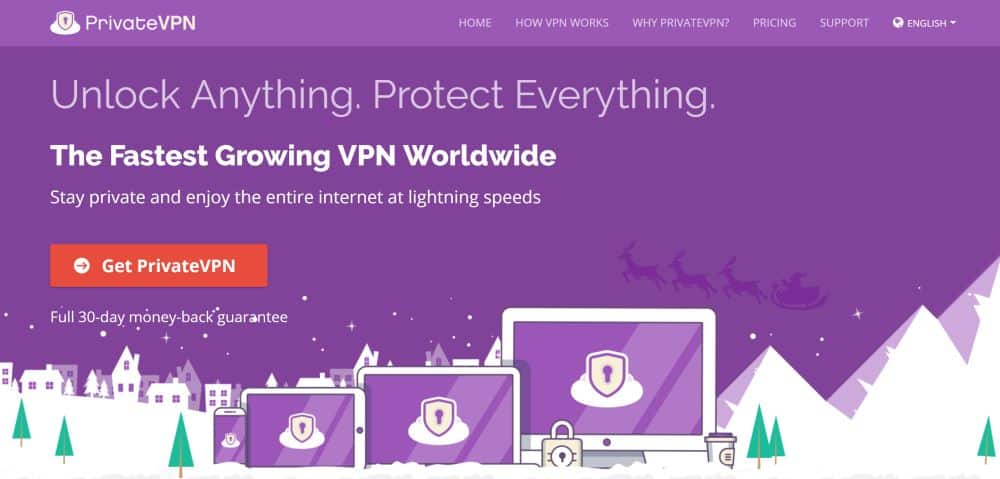 PrivateVPN is a reliable, safe, and easy to use VPN that focuses on tough security and fast speeds for all of its users. With PrivateVPN you can stay safe from anywhere in the world, all while downloading torrents anonymously, streaming movies, watching sports, and more. PrivateVPN runs like a dream on smartphones, desktop PCs, and other devices, as well, making it a great choice for anyone who wants to use a VPN without struggling with complicated setups.
PrivateVPN runs a dedicated and lightning-fast network of 150 servers in 60 different countries. The company also locks down data with 256-bit AES encryption, secures your connection with an automatic kill switch and DNS leak protection, and features a zero logging policy on all traffic for a strong foundation of privacy.
Other Alternatives to PeerBlock
Already got a good VPN from the list above but want extra protection for your torrent traffic? There are a few modern equivalents to PeerBlock that are still available. Below are the top alternatives to PeerBlock.
Conclusion
PeerBlock was a staple of torrent users around the world who wanted to keep their identity and data safe and secure. When the software was discontinued, a lot of people worried they would have to stop sharing downloads on torrent networks. Fortunately, VPNs rose to fill that void, providing a ton of extra features in the process. VPNs are by far the best alternative to PeerBlock and PeerGuardian. They're extremely easy to use, and they can keep you safe and secure no matter what.
Have you made the switch over to VPNs from PeerBlock yet? Why or why not? Let us know your reasoning in the comments below.