We are reader supported and may earn a commission when you buy through links on our site.
Learn more
Best VPN for Sri Lanka that Really Protect Privacy
Internet freedom in Sri Lanka is on shaky ground, but you can protect your identity and hide your activity online by using a VPN. Today, we cover the best VPNs for Sri Lankan users, each ranked according to its security provisions, connection speeds, and price.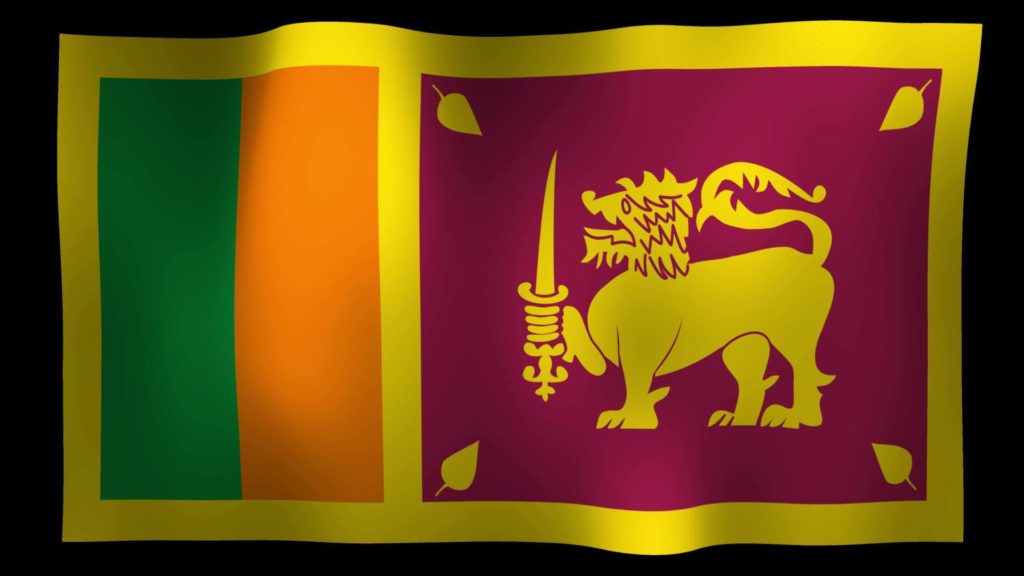 Access geoblocked sites and dodge surveillance in Sri Lanka with these secure VPNs:
NordVPN – Best for Sri Lanka – No VPN has more capability to unblock sites, boost your security, and foil ISP throttling and government censorship than NordVPN. Connect to thousands of servers in countries near Sri Lanka for outstanding speeds.
Surfshark – A dirt cheap VPN with top-tier privacy provisions. Works exceptionally well to unblock streaming sites.
ExpressVPN – One of the fastest VPNs on the market, with a kill switch, DNS leak protection, and more.
CyberGhost – Our top recommendation for VPN newbies, with plain-language options yielding powerful protection.
PrivateVPN – Best for power users who like to tweak their encryption settings by hand for optimal performance.
PureVPN – Opens an entire world of geoblocked content with its 140+ country server network.
Many Sri Lankan users find that their access to websites and online content is limited. In this article, we'll explain how you can access the free and open Internet, and improve your overall security with a VPN. Specifically, we'll cover the best VPN providers for Sri Lanka, the specific features you should look for in a provider, and why you might want to stay away from free VPNs. We'll also touch on why proxies may not be a good choice for getting unrestricted access to the internet.
30-days money back guarantee
Why you want a VPN – and what to look for
A VPN does two key things. First, it lets you get a foreign IP so you can access internet without the restrictions Sri Lankan residents face (more on this later). Second – and this is what makes VPNs different from proxy servers – VPNs encrypt your data so nobody else can access it. In a country with a middling data privacy record like Sri Lanka, a VPN really is your best choice for overcoming local blocks, viewing content without geoblocking, etc.
Having said that, not all services are created equal. To make sure you pick the best provider possible, here are the specific features you need to look out for:
Most secure VPNs for private Internet access in Sri Lanka
If you're ready to get serious about protecting your digital right to anonymity in Sri Lanka, read the reviews of our recommended VPN providers below: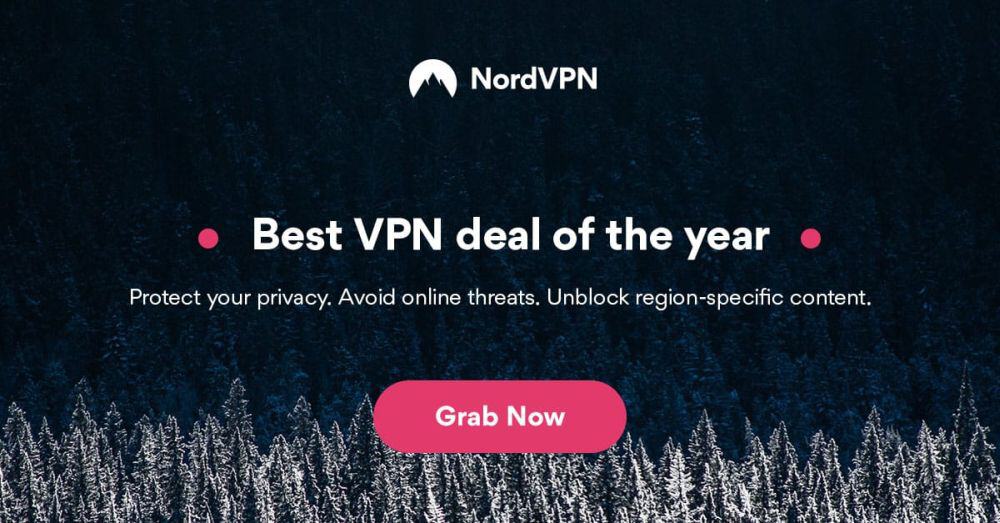 NordVPN is best known for its security features. These start with military-grade 256-bit AES encryption, which is so tough that no entity in the world – not even governments and research labs – can crack it with any consistency. Next is a unique NordVPN feature: specialty servers. Notable ones include the Double VPN server, which routes your data through 2 locations and 2 layers of encryption – and the Obfuscated Server, which will hide the fact you're using a VPN from the Sri Lankan government. Last but not least, NordVPN has one of the best no-logging policies in the business, with no records of traffic, IP addresses, timestamps or browsing history being kept.
In addition to being tough on security, NordVPN is powerful and easy to use. With 5,500 servers in 59 countries, they have one of the biggest networks in the business – and plenty of VPN protocols and IPs for you to choose from. The apps are lightweight, easy to use, and compatible with all common devices including routers and game consoles. Unlike most other VPN providers, NordVPN's mobile apps have the same features as the desktop versions – which is convenient. Last but not least, the holding company is based in neutral Panama, which makes it virtually immune to takedown requests from major governments' agencies (like the FBI). If you want to stay safe and anonymous while using a VPN and Sri Lanka, NordVPN is worth a look.
Read our full NordVPN review.
Pros
Optimized servers for unblocking Netflix
5,400+ servers globally
Connect up to 6 devices at once
Extra-secure Double VPN for data encryption
30-day money back guarantee.
Cons
Refund processing can take up to 30 days.

The modern breed of affordable VPN like Surfshark make an even stronger case for never using free VPNs or proxies. For an absolute pittance of a monthly fee, you can get access to NSA-encryption, thousands of virtual IPs, and an array of cybersecurity features which are priceless. Moreover, Surfshark allows unlimited simultaneous connections, allowing you to split your subscription with a friend.
This alone is probably enough to convince most Sri Lankans to give Surfshark a second look. But there's so much more: 256-AES-GCM encryption, 3200+ servers in 65 countries, a kill switch, IP/DNS/WebRTC leak protection, split tunneling, and even anti-malware and adblocking. What's more, Surfshark also offers Camouflage obfuscation, smart DNS functionality and NoBorders anti-censorship on every connection, allowing you to bypass any geoblock and foil government surveillance. And with a strong no-logging policy, you can count on true anonymity with Surfshark.
Pros
Reliably unblocks Netflix US, UK, Japan, and more
Over 800 servers in 50 countries worldwide, and constantly growing
DNS leak and kill switch protection keep your defenses up even when your connection drops
Absolutely no logging of connection data, IP addresses, bandwidth used, or traffic
Get help any time of day via email, phone, or live chat.
Cons
Server network is not nearly as expansive as major competitors
Apps may be too simplistic for power users.
Read our full Surfshark review.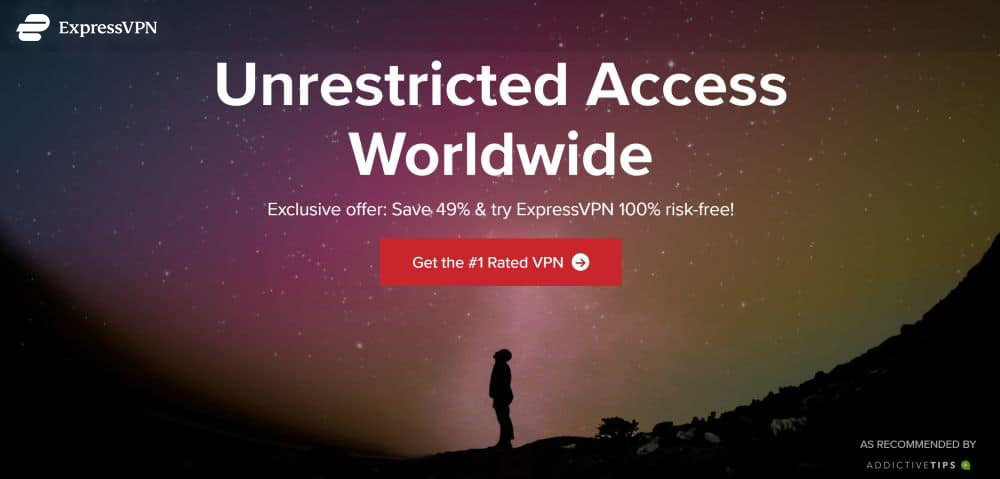 ExpressVPN is an excellent choice for Sri Lankans who don't mind spending a little more on their security. For starters, it's one of the fastest VPNs available, with buffer-free streaming, fast downloads, seamless browsing and low video game latencies. Despite its speed, ExpressVPN is also extremely safe to use. It comes with the most modern 256-bit AES encryption protocols available: OpenVPN's UDP and TCP, both of which blend speed and security. Other protocols include the SSTP that can overcome the toughest censorship blocks: an important benefit for Sri Lankan residents and visitors. Another security feature is ExpressVPN's zero-logging policy, which covers traffic; DNS requests; IP addresses; browsing history. All told, ExpressVPN is one of the safest VPNs out there – especially with it being based in the British Virgin Islands, which aren't part of the international 5/9/14 Eyes surveillance programs.
In addition to being safe and fast, ExpressVPN has a number of advantages. With over 3,000 proxy servers in 94 countries, you can get an IP from virtually anywhere. Whether you want to access foreign content libraries, digitally relocate to another country or play games and browse seamlessly, you'll find servers that fit you. The same applies to apps that install ExpressVPN on your devices. They're compatible with Windows, macOS and Linux; Android and iOS; digital media players like Apple TV; even most video game consoles and routers. This means that you can use the 3 simultaneous connections ExpressVPN gives you to connect a mobile device, a desktop device and an auxiliary device at the same time.
Read our full ExpressVPN review.
Pros
SPECIAL OFFER: 3 months free (49% off - link below)
Fast serves with minimal speed loss
OpenVPN, IPSec & IKEv2 Encryption
No personal information logs kept
Great customer service via chat.
Cons
Limited configuration options
High cost for month-to-month users.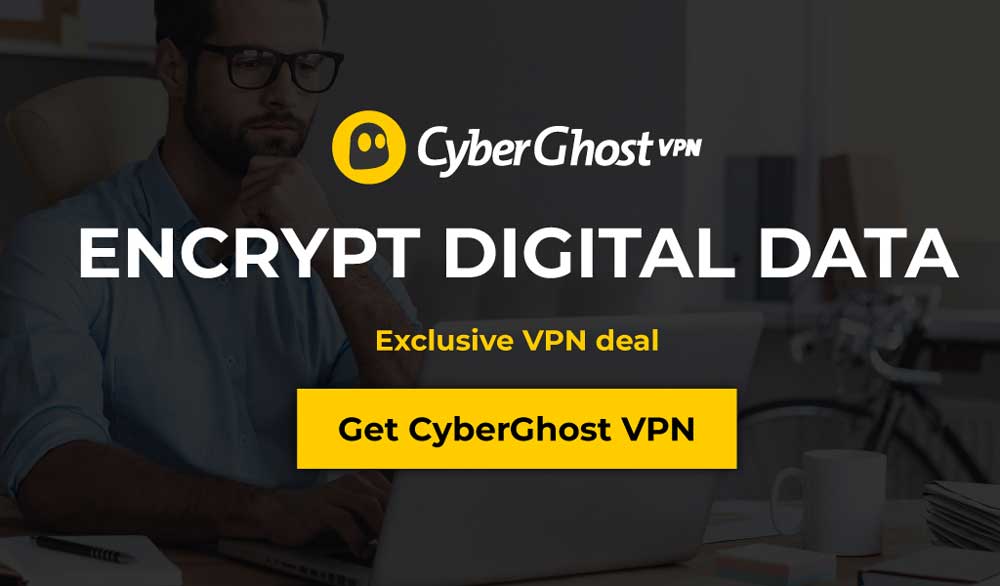 CyberGhost is the perfect VPN for anyone who wants ease of use. It comes with a variety of lightweight, easy-to-install apps compatible with Microsoft, Apple and Linux products and operating systems – as well as all common devices (like Smart TVs). The interface is intuitive, and getting the exact connection you need is as simple as choosing 1 of 6 configuration profiles, e.g. Surf Anonymously or Unblock Streaming. For users who want more advanced features, there are easy toggles that add malware protection, a malware block, extra speed and other extras. All these features and server options make it easy to enjoy high-quality connections while protecting your data and identity: important benefits for anyone in Sri Lanka.
In addition to being easy to use, CyberGhost is also fast and secure. The proxy server network has 5,900+ servers in 90 countries: one of the biggest in the business. With so many servers, the provider routinely ranks as a leader in high download speeds and low latencies. As an added benefit, so many servers mean you can pick any IP you like for your internet use. On the security front, the zero-logging policy is immaculate, to the point that not even your e-mail address is kept. Encryption is strong too, with CyberGhost using 256-bit AES codes and offering all common protocols: UDP, TCP, L2TP, IPSec and PPTP.
Read our full CyberGhost review.
Pros
LOW PRICE: 6 EXTRA free months (79% off - link below)
Torrenting allowed
2,048-bit RSA keys and SHA256 authentication
No logs policy
45-days money back guarantee.
Cons
Some streaming sites cannot be unblocked.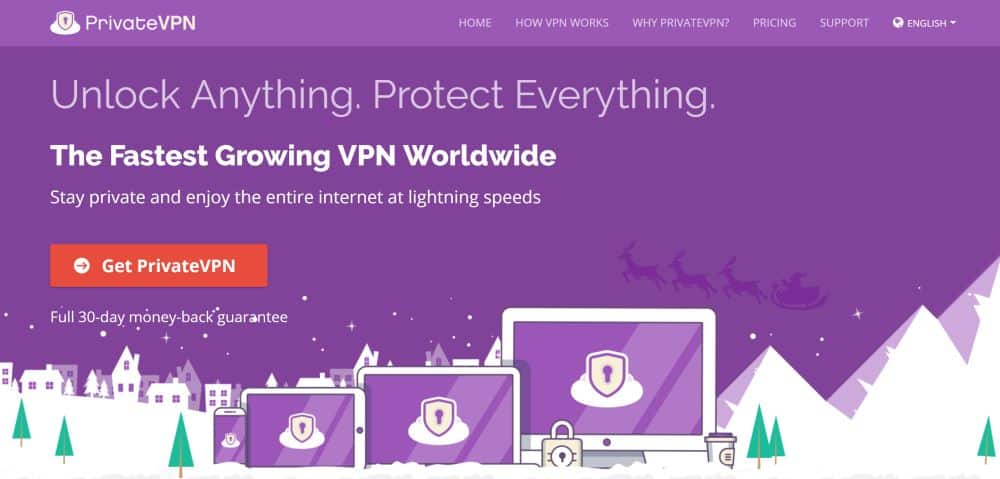 PrivateVPN is a top VPN notable for including all its features in each and every one of its plans. For starters, all users get up to 6 simultaneous connections. Since PrivateVPN comes with a Free Remote Setup that helps you use the service on all devices, this means you can use PrivateVPN on your smartphone, tablet, video game console, desktop computer, WiFi router and Apple TV or Firestick – all at the same time. Even better, there are no bandwidth, speed or server switch limits. This means you can keep all your devices connected as often, and for as long, as you'd like. In fact, you can keep your PrivateVPN connections on 24/7.
A common concern for Sri Lankan VPN users is data and identity privacy. PrivateVPN shines in this department, with 2048-bit AES-256 encryption that's so tough a computer would need millions of years to crack it. Specific protocols include OpenVPN's UDP and TCP – as well as gamer-friendly L2TP and several others. The zero-logging policy is excellent to the point that nobody can conceivably trace your computer or location going by PrivateVPN's stored data. Last but not least, the service is P2P friendly, meaning you'll never be penalized for using torrent services and P2P streaming apps.
Other brands may have more servers – but with 2,000 nodes in 140+ countries, PureVPN can get you IPs virtually anywhere. It doesn't matter if you want to access content, connect to non-Asian game servers or get better download speeds for P2P downloads. With PureVPN, you can do it all without having to leave Sri Lanka. Bandwidth and speed are both unlimited and each server has a 1 Gbit connection, which compensates for the relatively small number of nodes on the network. There are also dedicated streaming servers, so if you're getting a VPN to view content with, PureVPN should be a top option. The same applies to P2P users: PureVPN is torrent and P2P-friendly, so if you're tired of providers limiting your download speed and port options, this is the service for you.
As far as security goes, PureVPN has two core features. The first is government-grade 256-bit encryption, including PureVPN's UDP and TCP protocols: the two best cryptographic technologies available commercially. The second is the proprietary Ozone add-on, which works to protect your device, data and identity at all times. There are also auxiliary features. One is a kill switch, which makes sure your data doesn't remain unprotected if your VPN protection drops. Another is a split tunneling option, which lets you choose which data goes through your VPN – and which goes through your ISP. Last but not least, if you like to want to avoid shared IP blacklists, you'll be glad to know that PureVPN has a Dedicated IP option.
Read our full PureVPN review.
Why get a VPN in Sri Lanka?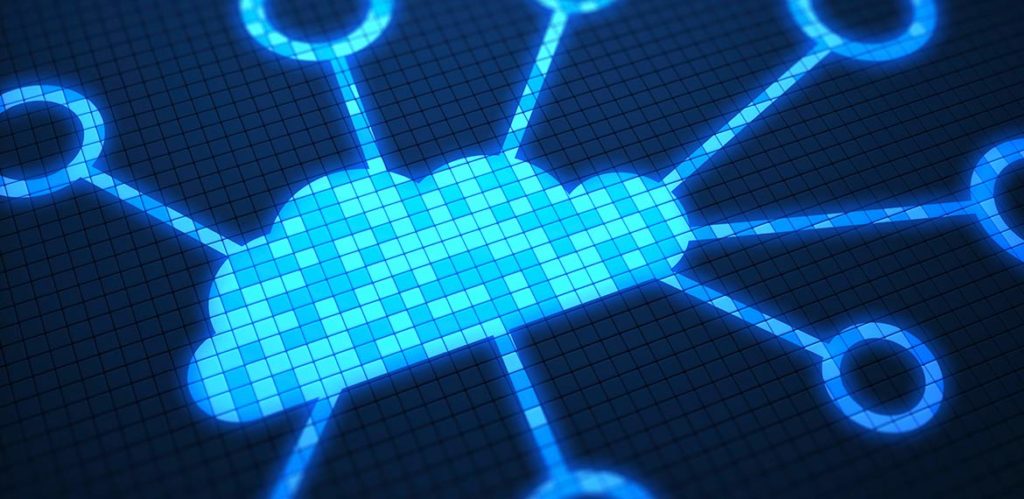 On paper, Sri Lanka protects citizens' and residents' rights to data privacy and internet freedom. Unfortunately, the government often steps in and takes actions that go against the nation's laws. In a positive example, the Telecommunications Regulatory Commission stepped in to block social networks like Facebook and Whatsapp when the country's Muslims were getting persecuted in Q2 2018. In a less positive example, scores of news websites are blocked in the country – as are many adult and gambling services. If you want to access the free Internet and avoid censorship, as well as potential government and ISP snooping, you'll want a VPN to get a foreign IP and protect your data.
Another reason to get a VPN in Sri Lanka is to access foreign content. Most streaming services – Netflix, Hulu, even BBC's iPlayer – reserve their biggest content libraries for people in Europe, North America, Australia, and New Zealand. With a VPN, you can get an IP from any of these places and enjoy the films you want. Moreover, you'll be able to stream NFL and NHL games (often for free); access music services like Spotify, which isn't available in Sri Lanka; browse the web as if you were in another country. Getting access to all this content is the second reason to get a VPN in Sri Lanka.
The third reason to get a VPN is simply to protect yourself. According to Freedom House, Sri Lanka is only "partly free", with a disappointing score on violating users' rights (20/40). Although the situation has improved since 2015, individual users – especially activists, journalists and digital nomads – can never be sure that the government isn't monitoring them. Given how dangerous it is be on the law's bad side in Sri Lanka, it may be prudent to stay out of trouble with a quality VPN provider's encryption and no-logging policy.
What about free VPNs?
Before we close this article, let's talk about free VPNs. First thing's first: many of them are very decent in terms of speed and technology. In fact, many are on par with some low-end paid services. Still, we strongly urge you to be cautious when using them, and here's why.
Nothing in this world is free. VPNs work by using virtual servers – which cost money. Some VPNs get this money by charging you a few dollars a month. Others get money by showing you ads; harvesting your private data to sell it to corporations; even using your computer's processor to power criminal botnet attacks. The very best case scenario is that a free VPN will only show you intrusive ads asking you to upgrade to a paid version. If you value security, privacy and peace of mind, we can't recommend any free VPNs in good faith.
Conclusion
The state of Internet freedom in Sri Lanka is shaky, but luckily you can take your privacy and security into your own hands with a VPN. Using our suggestions, you should be able to effectively beat geoblocking, bypass censorship, and remain anonymous while streaming and downloading.
Are you currently in Sri Lanka? What are some of your most pressing concerns regarding internet freedom and security? How will you use your VPN to good effect? Let us know your thoughts in the comments below.