How to disable Microsoft Teams on Startup, for team member
Microsoft Teams is used mostly in an organization-wide setup. It can be used for free or with a paid license by an individual but it offers little use to individuals. It is an organizational communication and collaboration tool and unlikely to be really useful outside this scope.
When Microsoft Teams is deployed by an organization, it is done with certain settings already enabled. This allows every member of the team to have access to all features that the organization wants to give its employees and it also makes it easier for an admin to deploy and manage a user.
Disable Microsoft Teams
With this comes the assumption that Microsoft Teams will be used and to that end, it may be set to run automatically when you boot your desktop. This is easy enough to disable though if you work on a company-issued system, your system admin may block you from disabling Microsoft Teams at startup.
In contrast to the app running at startup, Microsoft Teams is also a service and it is enabled/disabled for entire teams. By default, all members of the team have access to it however, you can disable Microsoft Teams for a particular user.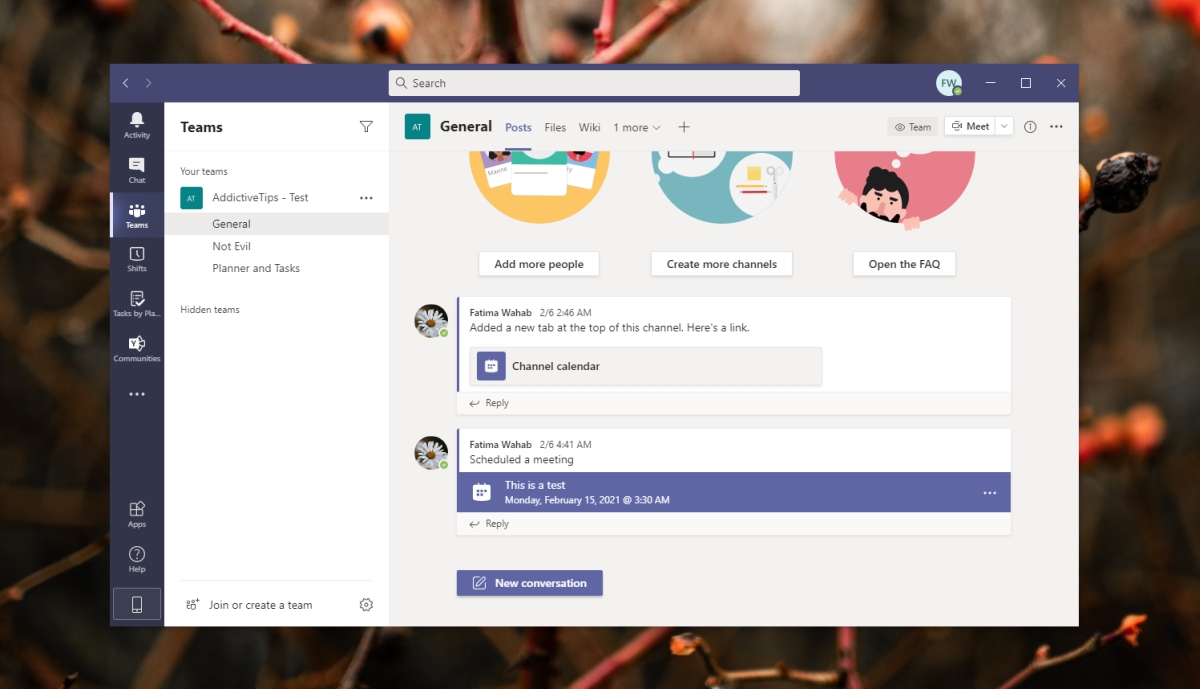 Disable Microsoft Teams – Startup
If you want to disable Microsoft Teams from running at startup, follow these steps.
Open Microsoft Teams.
Click your profile at the top right and select Settings from the menu.
On the General tab, disable the Auto-start application option.
Close/quit Microsoft Teams.
When you next boot to your system, Microsoft Teams will not run.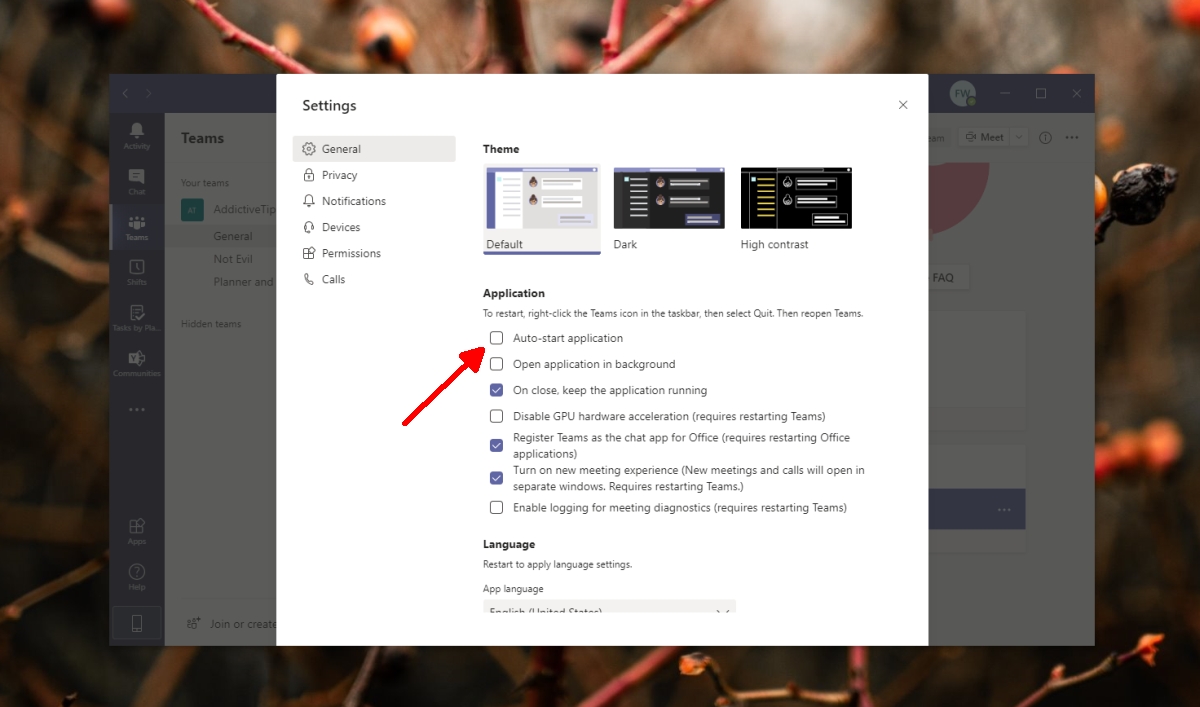 Disable Microsoft Teams – Startup tab Task Manager
Microsoft teams may have been set to run at Startup by placing its shortcut in the Start folder on Windows 10. If so, disabling it from running from the app's own settings won't be enough.
Right-click the taskbar and select Task Manager from the context menu.
Go to the Startup tab.
Select Microsoft Teams and click the Disable button at the bottom right.
Disable Microsoft Teams – Startup System Preferences
To disable a startup item set for a user on macOS, follow these steps.
Open System Preferences.
Go to Users & groups.
Select your user.
Go to the Login items tab.
Select Microsoft Teams and click the minus button at the bottom.
Disable Microsoft Teams for user – Microsoft 365 admin
If you're looking to disable Microsoft Teams for a user, you must have admin access to the Microsoft 365 admin panel.
Visit the Microsoft 365 admin center.
In the column on the left, expand Users.
Select Active users.
Select a user from the pane on the right.
Click Manage product licenses.
Disable all Microsoft Teams licenses.
Click Save.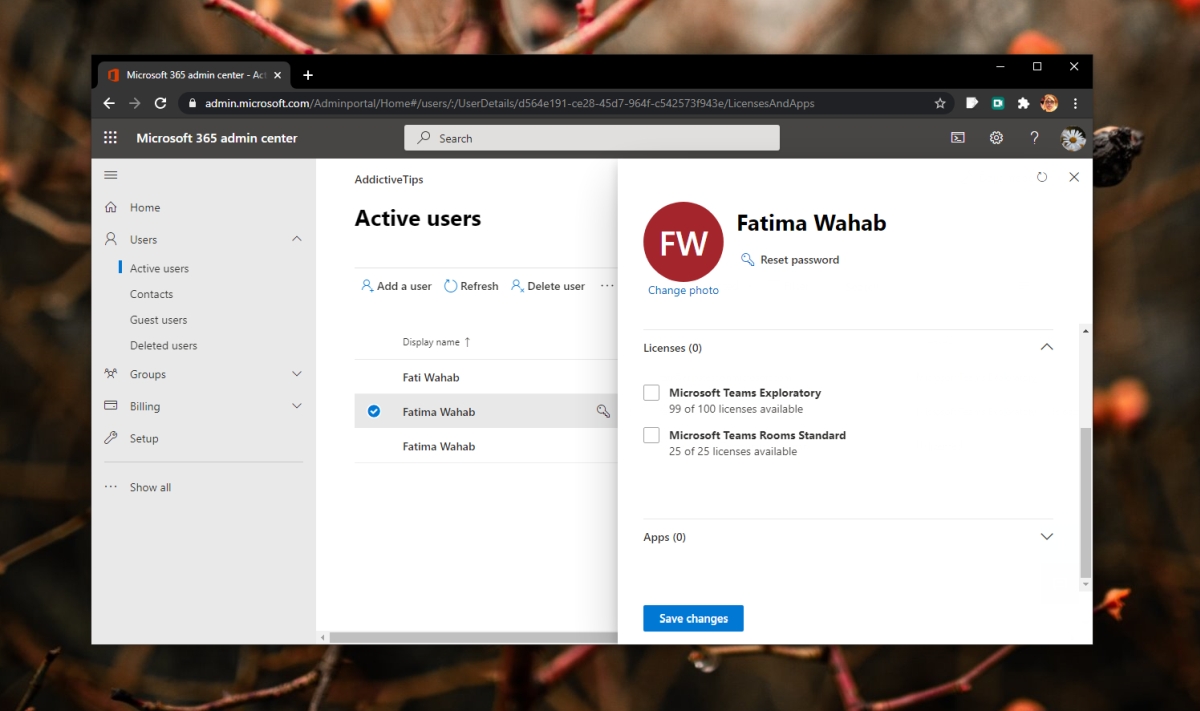 Note: enabling or disabling a license can take up to 24-hours. Disabling a Microsoft Teams license will not disable the user's access to other Microsoft 365 services that they use by signing in with the account.
Conclusion
Disabling Microsoft Teams on a system level isn't difficult if you are the admin for the system. For company-controlled systems though, you will likely run into problems if changing startup apps is blocked. There isn't any way around this other than contacting the system admin for help. If as a user you need to disable Microsoft Teams for your account, you will need to get in touch with the team's admin.