How to Fix Microsoft Teams Duplicate Login Error [Guide]
Login errors in an app often prevent you from using it altogether. Some apps allow users to use them with or without an account but Microsoft Teams is not one of them. With Microsoft Teams users become a part of teams, share documents, having online meetings and for all that, an account is required. This means that if Microsoft Teams is an integral part of your workflow you can't log in to it, you're not going to get anything done until you fix the problem.
One common login error in Microsoft Teams is the Duplicate Login error. Microsoft Teams isn't able to differentiate between the desktop client login and web app login. This means that the users are logged into their accounts from the web interface and are trying to login to a desktop application as well. There are plenty of apps that can work in this same setup but Microsoft Teams sometimes throws an error. Here's how to fix it.
Microsoft Teams Duplicate Login Issue [Fix]
Here are some step by step guides to fixing the Microsoft Teams Duplicate Login issue:
1. Sign out of MS Teams web interface
Sometimes the login error can be resolved by signing out of the Microsoft Teams web interface. If you aren't signed into it, you can move to one of the other solutions. If you are signed into Microsoft Teams web, sign out.
Visit Microsoft Teams web.
Click your profile icon at the top right.
Select Sign out.
Once you're signed out, open the Microsoft Teams desktop app and try signing in again.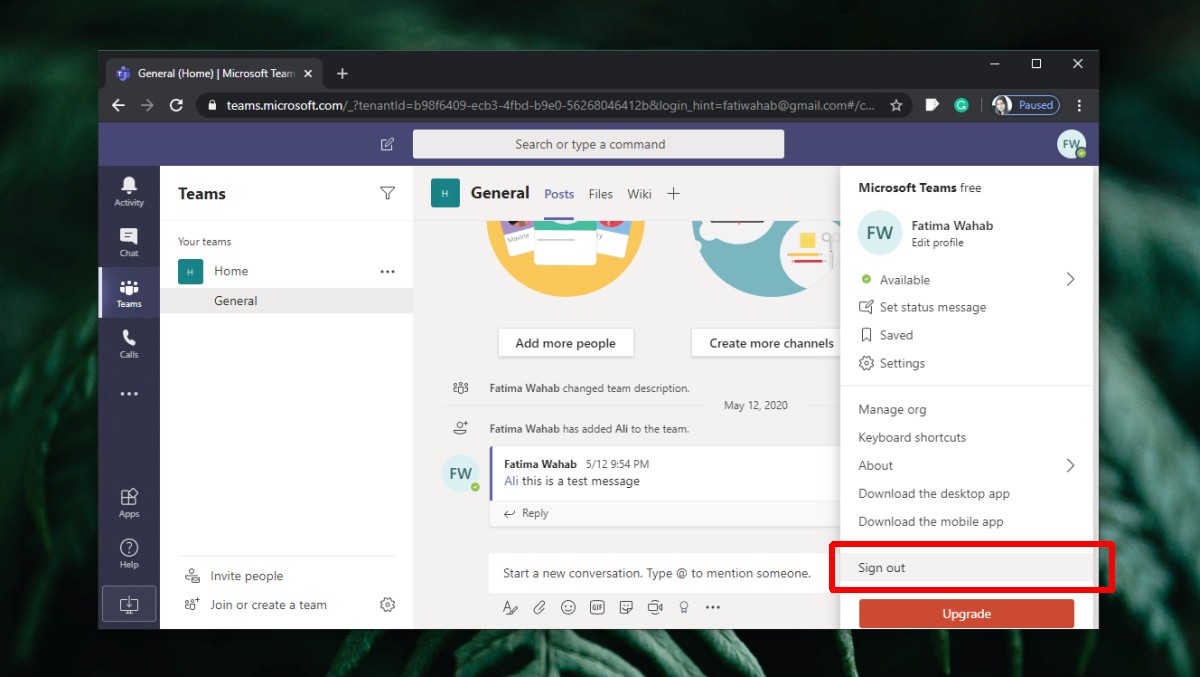 2. Cleaning the Microsoft Teams Cache
Cache files are often responsible for app errors. It's not just Microsoft Teams. Plenty of other apps that have a cache (such as your browser) run into trouble because of it. The fix is to clean the cache. Here's how you can do it for Microsoft Teams.
Exit Microsoft Teams. The app should be closed, not just minimized to the system tray.
Right-click the taskbar and select Task Manager.
Explore the Processes tab for anything related to Microsoft Teams, select it, and click the End Task button at the bottom right.
Open File Explorer and paste the following in the location bar.
%appdata%\Microsoft\teams
Delete the following folders.
Application Cache
Blob_storage
Cache
GPUCache
Databases
Local Storage
IndexedDB
TMP
Once the files are deleted, reboot your system and sign into Microsoft Teams.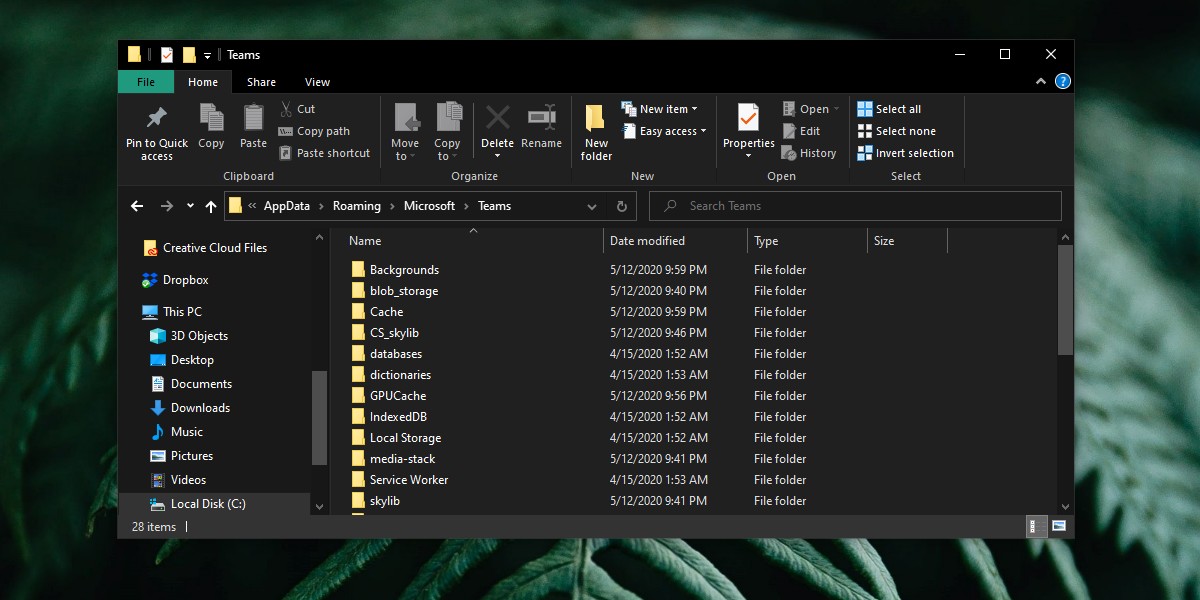 3. Reinstalling Microsoft Teams
Here's how you can uninstall and reinstall Microsoft Teams.
Open the Settings app.
Go to Apps>Apps & Features.
Scroll down the list of apps and select Microsoft Team.
Click the uninstall button.
Once the app has been uninstalled, reinstall it.
Download the latest version of MS Teams from here and Install it.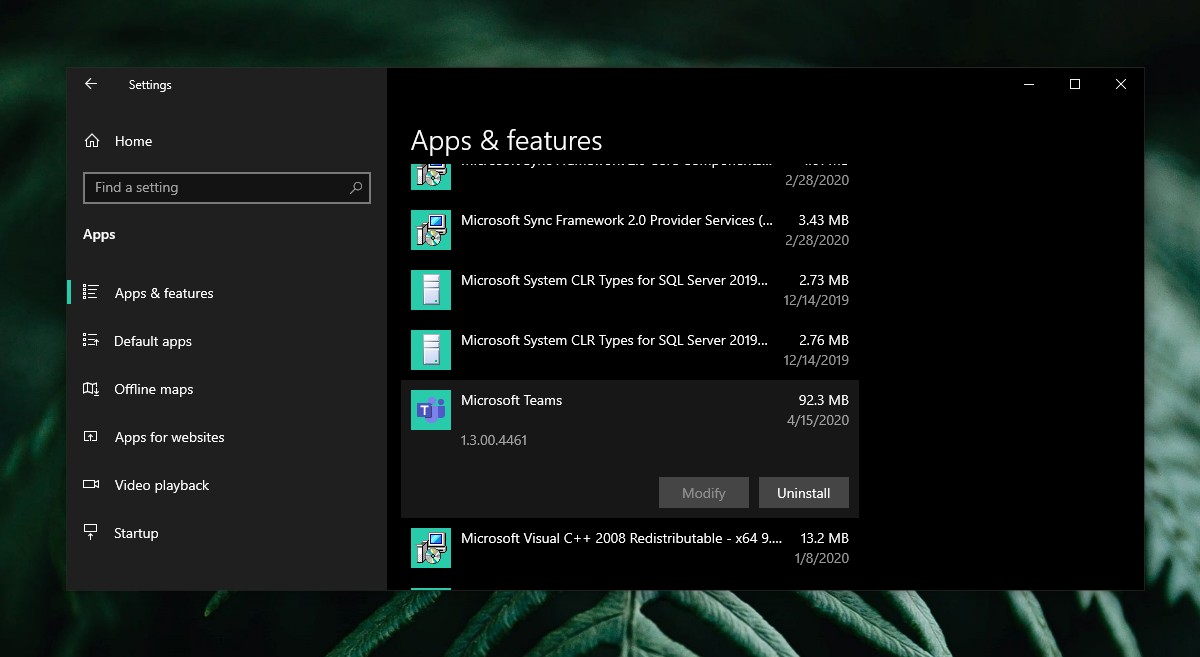 4. Flushing DNS Cache
Flushing the DNS cache on your system can help resolve sign-in issues with all sorts of apps and Microsoft Teams is no exception.
Open Command Prompt with admin privileges.
In the Command Prompt window, enter the following command and tap Enter
ipconfig /flushdns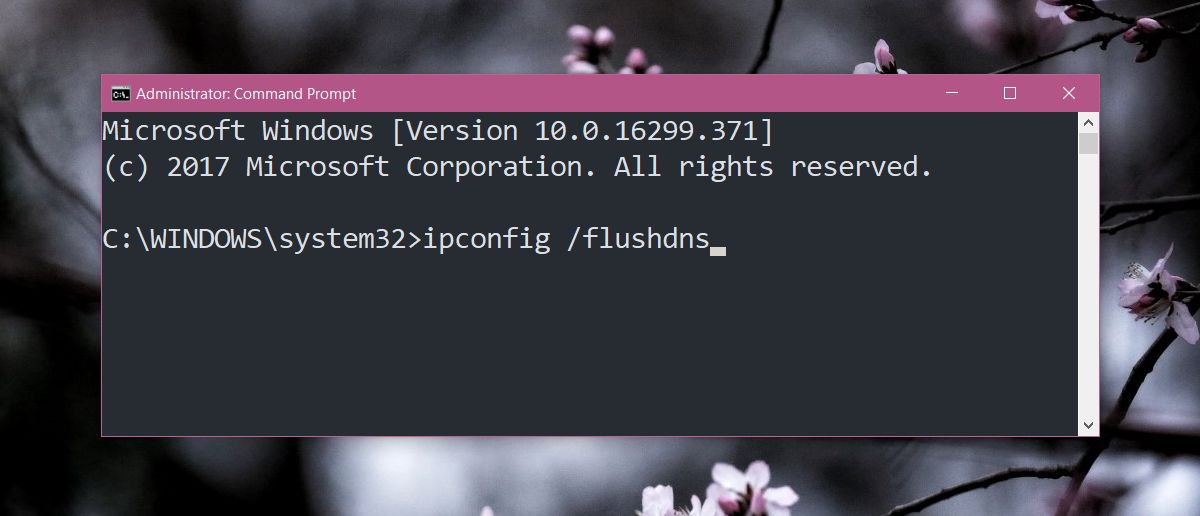 Conclusion
Microsoft Teams is a complete office collaboration suite that is now helping more than 12 million people globally to work as part of a team and achieve organizational goals. It's being put through its paces like never before and new bugs, as well as unresolved old ones, are coming to light. Sign in problems is a common one but the fix isn't too hard.