How to hide an app when sharing your screen on Windows 10
Meetings have moved online for a lot of people. This has led to a lot of people worrying about their background when they're in a video call. Apps like Zoom, Skype, and Microsoft Teams allow you to blur your background or add a virtual background. They don't do much for what's on your desktop when you have to share your screen.
When you share your screen, it's a good idea to minimize everything that you do not want to share. It can prevent a lot of problems e.g., a personal chat being visible. An alternative is to add a screen that can block it, and just it.
Hide app when sharing screen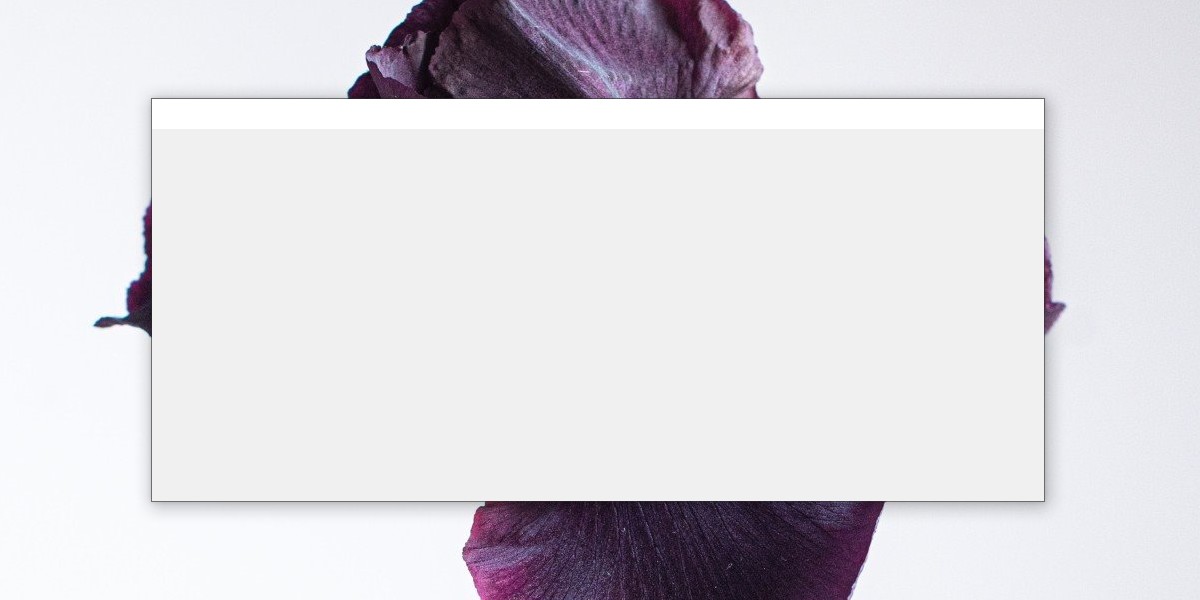 To hide an app when you're sharing the screen, you can use Cover Windows.
Download Cover Windows and run it. It doesn't need to be installed since it is a portable app.
Click the 'Create Cover Windows' button and new, blank square on your desktop.
Resize it and position it over the window that you want to block.
Start sharing your screen and the window and app behind it will be obstructed.
To close/delete the window, click on it and tap the D key.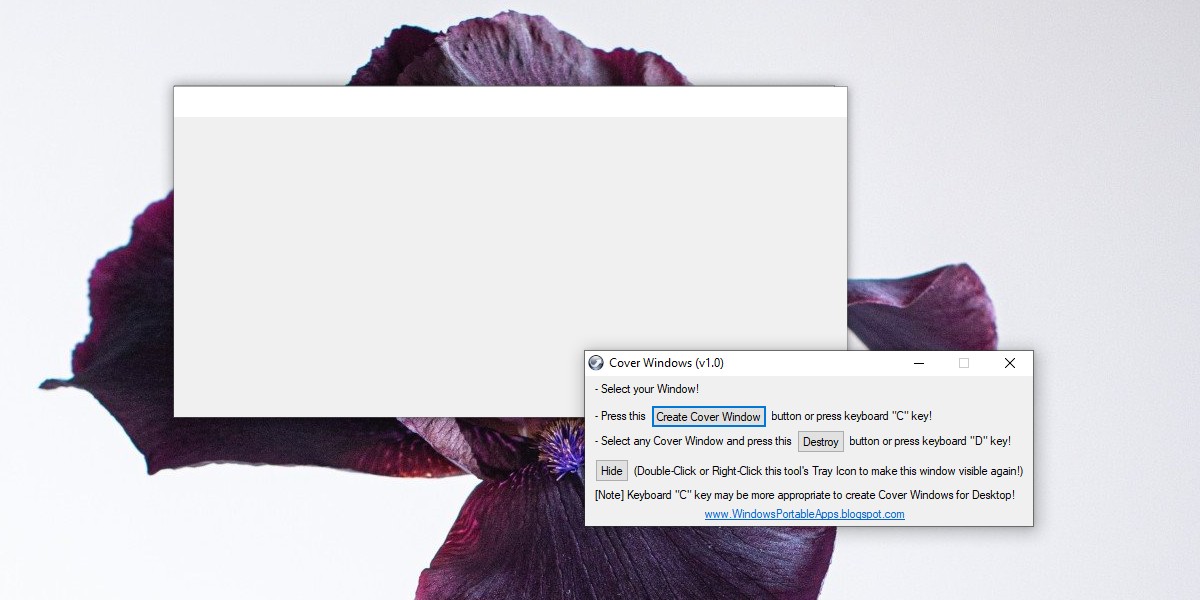 Limitations
While this is a good tool to hide a window that is not minimized on your desktop, you should know that it doesn't work for thumbnail previews. When you hover the mouse cursor over the taskbar icon for the app window, you will get a preview of it, and it won't be obstructed.
The app isn't all that visible from the taskbar preview when you're sharing your screen, but the app/window title is often readable. If you have multiple screens, it's a good idea to move apps that you want to hide from view to the secondary screen or the one you aren't sharing. You can use this app to obstruct just about anything on the screen since the cover can be resized. It also works for when you need to hide a part of the screen when you're recording.
As for the taskbar previews, if you do not have a second screen that you can move windows to, but you're still worried about the previews, they can be hidden. An alternative is to disable the previews and go for just the name of the app/window. It depends on how much you want to hide and what your recording or screen sharing setup is.