How to enable the Google Meet grid view
A single Google Meet meeting has the capacity for 100 participants, for free. It's why it often beats out other online meeting tools such as Zoom which cap the maximum number of participants and the meeting time.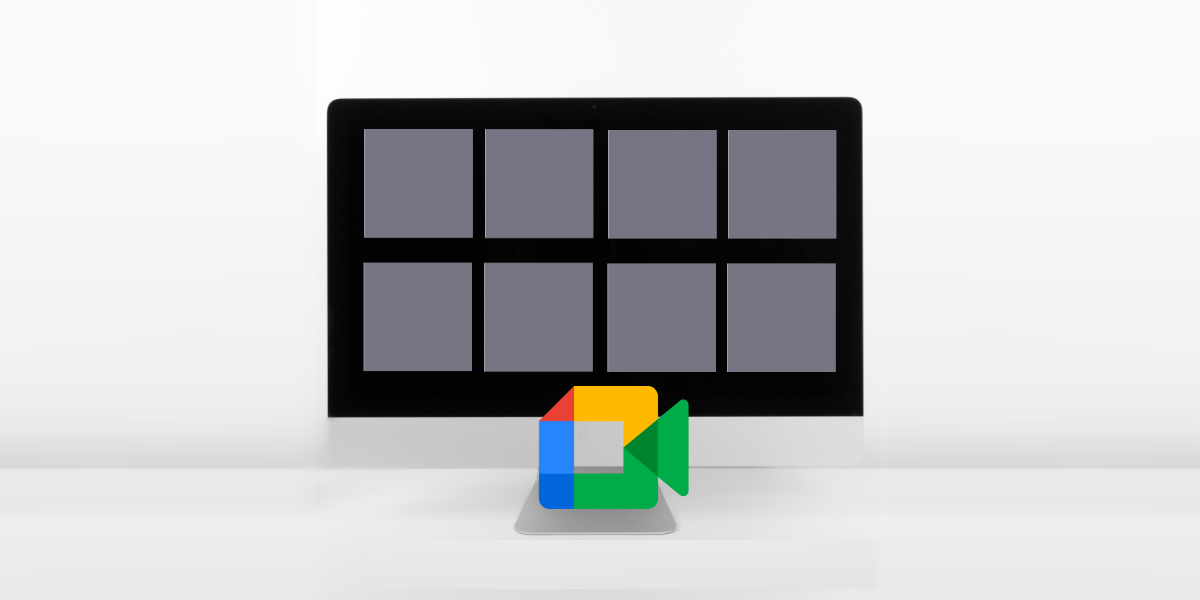 Google Meet grid view
Google Meet's large participant capacity means that it can be used for meetings that will quite a few people will join however, with more participants, it gets harder to see who is speaking. For that, there is grid view.
Grid view in Google Meet displays people's videos or their picture in a tiled layout allowing more of them to be visible at the same time on the screen. It creates a more 'room-like' feeling since you can see everyone or most people in the meeting.
The grid can accommodate 16-49 people.
Enable Google Meet grid view
To enable the Google Meet grid view, follow these steps.
Join a Google Meet meeting.
Click the more options/three dots button on the bottom controls bar.
Select Change Layout from the menu.
In the menu that opens, select 'Tiled'.
Use the slider at the bottom to choose the size of the grid.
Close the menu and the meeting participants will appear in the grid.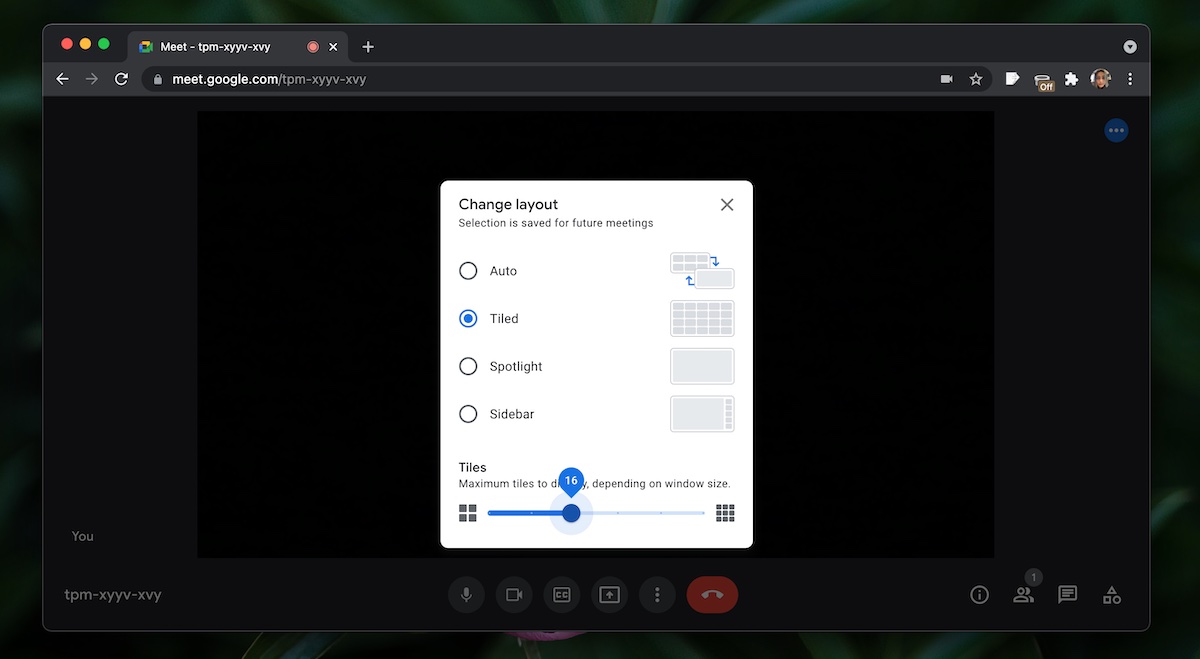 Other Google Meet layouts
For many users, the grid layout works well to create a more realistic meeting. Unfortunately, the grid view can turn into noise when it reaches 49 people making it less effective. There's not much that you can do to counter this but, it's a good idea to explore the other layouts that are available and check if they work better for you.
The other Google Meet layouts can be accessed from the Change Layout menu. These layout are;
Auto: Google Meet will adjust the layout based on the number of people in the meeting.
Spotlight: the speaker is highlighted and no one else is shown.
Sidebar: Meeting participants appear as thumbnails in a side bar.
Note: if you choose to pin yourself or another speaker in a meeting, it may impact the grid or whichever layout it is you're using.
Conclusion
A 49 people grid may seem too dense but for classrooms or book club meetings, it works. Google Meet can be used for work but during the previous year, it has found all sorts of uses simply because it's free to use, easy to set up, and links for meetings can be created well in advance for everything. It makes it incredibly easy to schedule a meeting with any type of tool.