How to change name on Microsoft Teams
When a Microsoft Teams team is created, you have to enter a name for it. The name is not and does not have to be the same as the domain that the team is set-up on. If you plan to host multiple teams on a single domain, it's best to use a more general name for the domain.
When team members are added to a team, admins either have to enter a name for them or the name is automatically picked from the email/user account that is used to add a member.
Names, whether they're for a team or for a user, are not permanent. They can be changed whenever you want to change them.
Change name on Microsoft Teams
To change the name of a Microsoft Teams team, you must have admin access. To change a user name i.e., your own name that appears in Microsoft Teams, all you need is the password to your account.
Change name on Microsoft Teams – Team name
To change the name of a Microsoft Teams team, you can need to sign in with an account that has admin rights. You can change the name from the desktop app or you can change it from the Microsoft Teams web app.
Open Microsoft Teams.
Sign in with an admin account.
Click the more options button next to the team you want to rename.
Click Edit team.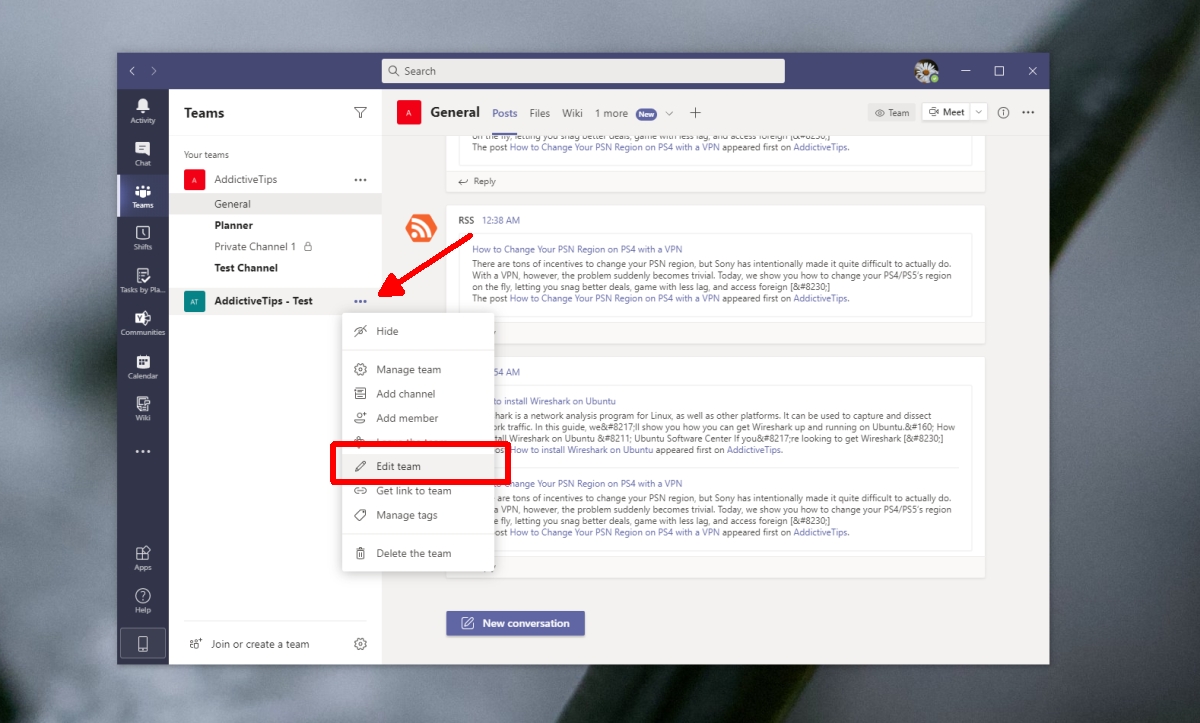 In the pop-up that appears, change the name of the team.
Click Done.
The team name will be updated.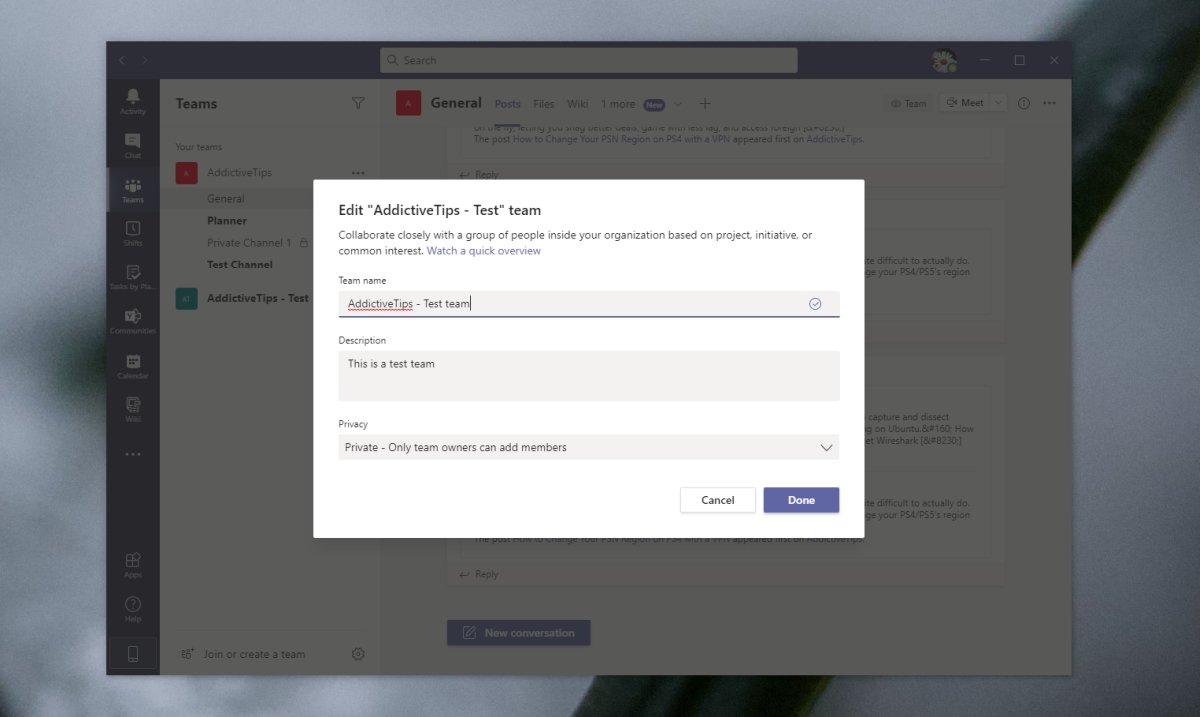 Note: The change to a team name is not automatically announced to all team members so it is a good idea to let them know. Post about it in the General channel.
Change name on Microsoft Teams – User name
Unlike changing your picture in Microsoft Teams, you will need to access your account's setting in your browser to change your name . This is not a change that can be made from the Microsoft Teams app.
Open your browser and visit the Microsoft Account page.
Sign in with the account you use in Microsoft Teams.
Click Your Info at the top.
On the account page, click Edit name.
Enter a new name and click Save.
On Microsoft Teams, sign out and sign back in.
The new name will be synced to Microsoft Teams.
Note: the name you set for a Microsoft Account syncs to all apps that you use with this account. It isn't limited to Microsoft Teams. The change will be applied to Microsoft 365 apps and to Windows 10 if you use the same account on your desktop.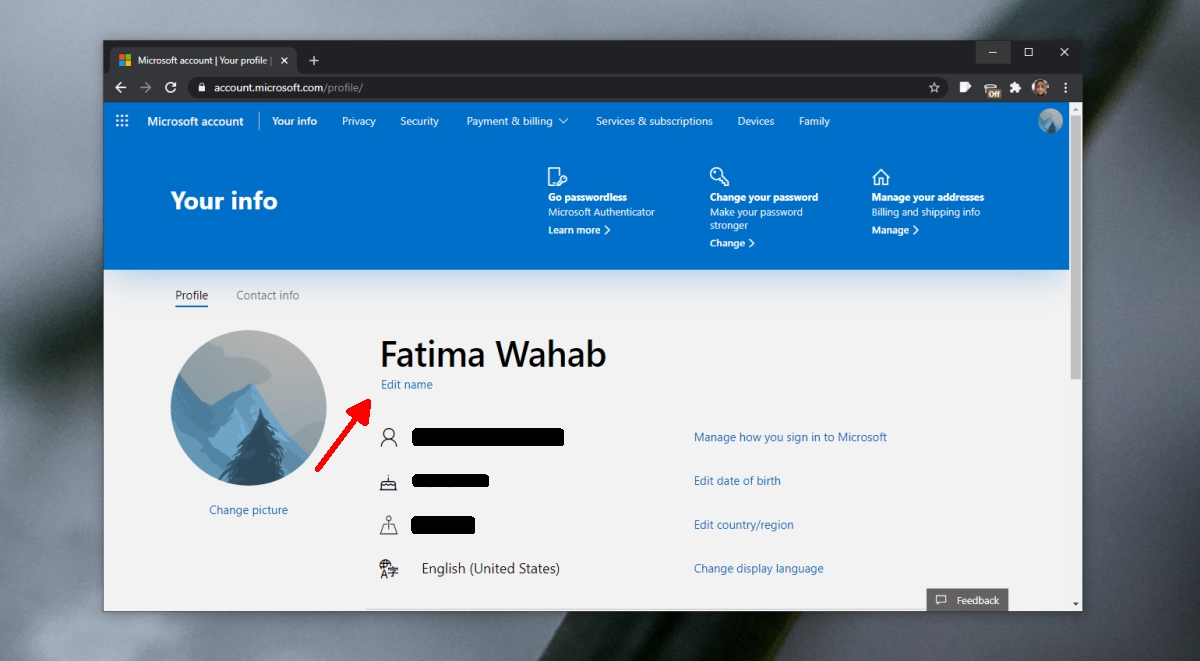 Conclusion
A Microsoft Teams team name does not define any attribute of the team i.e., its channels, email addresses for a channel, invitation links, invite codes are all created independent of the name of a team. You can change it whenever you need to.