Microsoft Teams: Archive a Team, channel, conversation [Guide]
Archiving is a useful function for online content. It can be applied to most things but with emails, messaging apps, and file-sharing services, it's far more useful.
Archiving generally means an item is removed from the main inbox or the feed, but it isn't deleted. An archived item can be accessed any time, users can normally search for it, and it can be unarchived if needed.
Microsoft Teams: Archive
Microsoft Teams has an Archive feature however, it is very basic. It checks all the basics requirements of an archiving function i.e., everything is kept as is, no new activity is allowed, and it can be undone.
The one major limitation it has, and it's been there for years without any sign of it getting better, is that the archive function only works for entire teams. There is no fine-grain control for archiving smaller components of a team.
Specifically;
Users cannot archive a channel in a team
Users cannot archive a conversation in a team
Users cannot archive files shared over a team
The only item that can be archived is an entire team.
Enable Microsoft Teams archive
In order to archive a Microsoft Teams team, follow these steps.
Access the Microsoft Teams admin.
In the column on the left, expand Teams.
Select Manage Teams.
Select the team you want to archive.
Click the Archive button at the top of the teams' list.
Choose if you want to archive the Sharepoint site for the team as well and click Archive.
The team will be archived.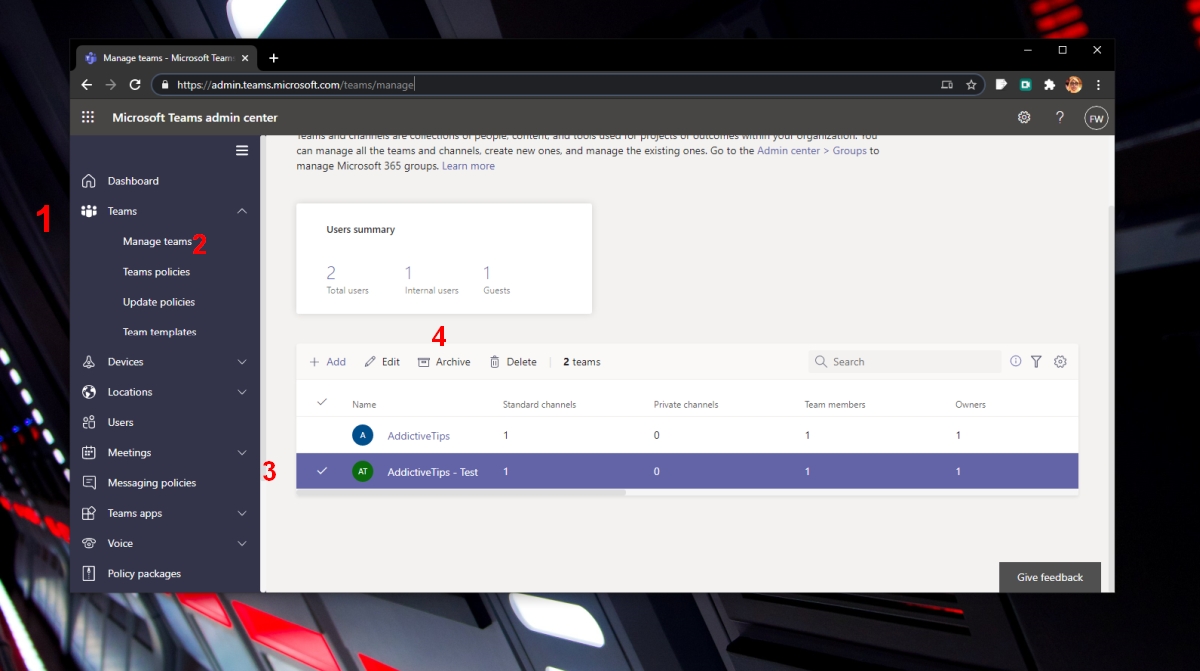 An archived team
An Archived team has the following limitations and conditions.
You can restore it at any time.
All activity i.e., conversations, meetings, etc. will be suspended.
Members can still be added or removed from a team.
Members' roles can be changed.
Unarchive a team
To restore an archived team i.e., an unarchived team, follow these steps.
Open the Microsoft Teams admin.
Select Teams from the column on the left.
Select Manage Teams.
In the pane on the right, select the team you want to unarchive.
Click the Unarchive button at the top.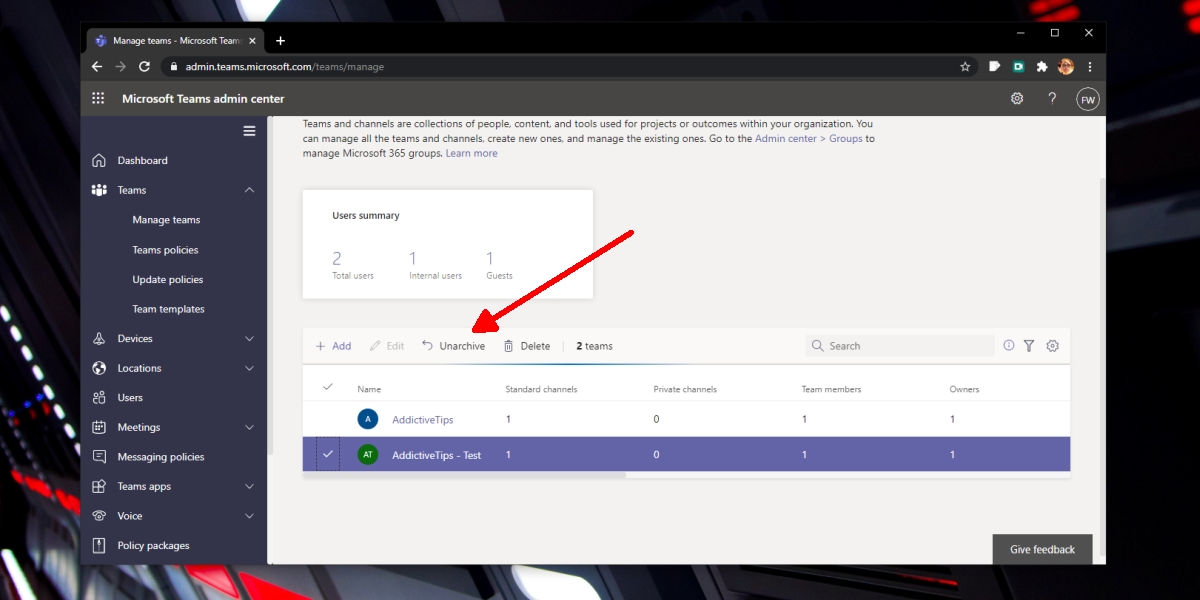 Conclusion
A Microsoft Team team will reach the end of its usefulness and that's when you can archive it. It also needs an archive feature for channels and conversations since that allows users to clean up the clutter. Unfortunately, there is no sign that it will be added. You can delete chat messages though which isn't the same as archiving it but may help nevertheless.