What are Microsoft Teams devices?
Microsoft Teams' features make it out to be a desktop tool for meetings and collaboration. While Microsoft Teams does check these boxes, it's an exceptionally complex conferencing tool that can connect with all sorts of devices that can be used in conference rooms, board rooms, and call center setups created with Microsoft Teams.
Microsoft Teams devices
Microsoft Teams doesn't limit users to a particular brand of devices. Generally speaking, you can use any phone, headset, speaker, or webcam with Microsoft Teams however, there is a list of specially approved devices that are recommended for use with Microsoft Teams.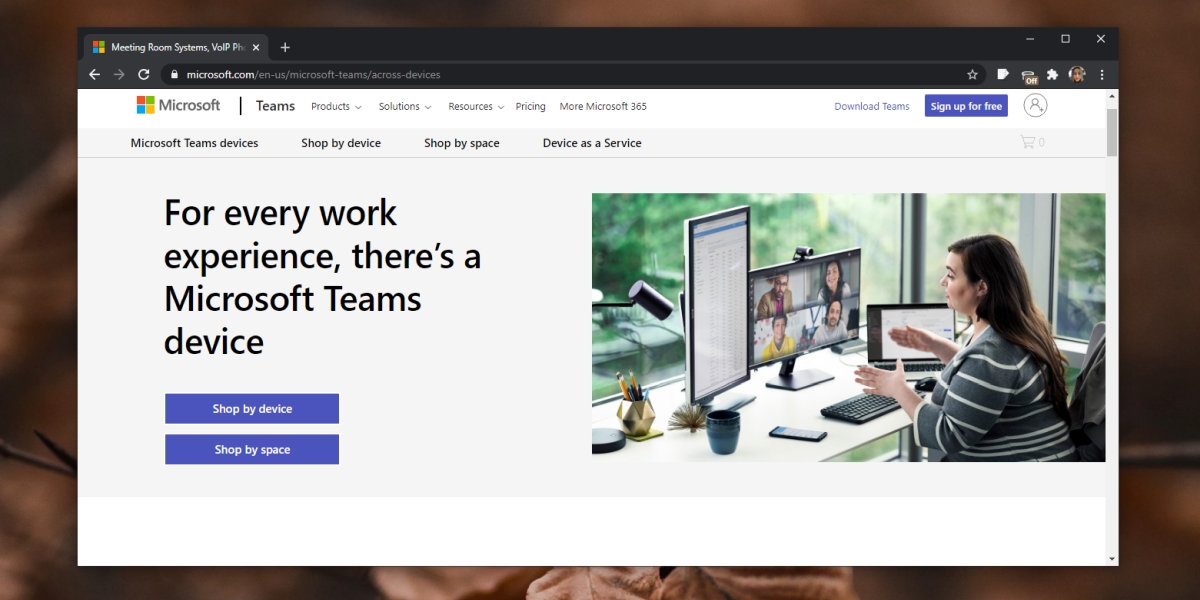 Types of Microsoft Teams devices
Microsoft Teams devices are sorted into the following types;
Headsets: Contains headphones with built-in mics. Devices are wired and wireless, for PCs and for phones. Some sets come with their own cradle and/or workstation that contains a screen for interacting with Microsoft Teams. Not all listed devices are available.
Speakerphones: These are portable speakers that can be connected via a wire or a Bluetooth dongle. They are normally built for use in smaller conference rooms.
Desk phones & Teams displays: These are phones with a built-in touch display for managing Microsoft Teams. It's a conference calling tool but for a VoIP setup. Some sets also include a webcam though the selection is small.
Teams rooms: These devices are meant to be used with Microsoft Teams rooms and the devices come in sets that are used to set up a Microsoft Teams Room. The devices include a soundbar or speaker, a touch-screen display for interacting with Microsoft Teams, webcams, large screens, and more.
Collaboration bars: Collaboration bars are speaker and webcam combo devices. Some devices come with a remote.
Web cameras: the category features a wide range of webcams that offer HD views 90-degree field of view and smart tracking.
Room systems accessories: this is more or less a composite category that includes screens, cameras, and speakers all meant to set up a great Microsoft Teams Rooms.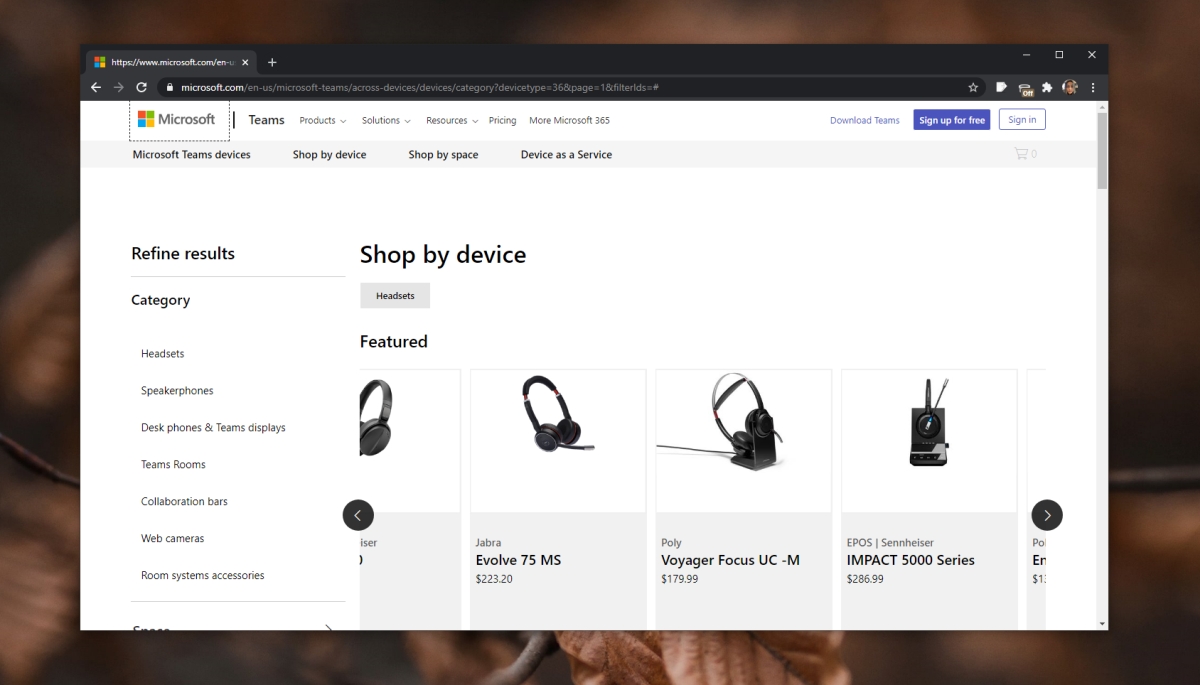 Price of Microsoft Teams devices
These devices are by no means cheap. They are from popular brands like Logitech and the price range can creep all the way up to $9,000. The bigger, more complex the setup, the more it's going to cost.
If you're not sure about the type of device that works for you, sort them by Space and select where you need to use Microsoft Teams.
You can view the entire catalog here and purchase devices. The website seems to be a bit buggy so if a category doesn't load, tap the Ctrl+F5 keyboard shortcut and then select a device category.
Conclusion
Microsoft Teams devices are used in conference rooms or with Microsoft Teams Rooms set up. If you're using the app on your desktop, you likely will not need any of these devices. If you've set up Microsoft Teams to work with a VoIP phone, you can look through the available sets.