How to FIX Microsoft Teams Refused to Connect (Quick Guide)
Microsoft Teams can be used to scheduled meetings, and it can also create ad-hoc meetings. Both meeting types allow you to invite other users via a link. Joining the meeting is easy; you don't even need to have Microsoft Teams installed. A meeting can be joined from the browser.
Microsoft Teams won't connect to a meeting
Joining a Microsoft Teams meeting is easy; you click on a link, click the Join button, and you're in. You'll be connected and be able to participate in the meeting. This is how it should work but users report joining a meeting i.e., they click the Join button, they can see the meeting in progress, but they do not show up as a participant. In short, the meeting is in progress but you haven't really joined it.
1. Exit and join the meeting again
Much like restarting a PC can fix problems with, quitting the meeting and joining it again may fix the problem.
On the meeting screen, click the red phone icon to end the call. This will only remove you from the meeting.
Click the link or invite to the meeting again.
Join the meeting.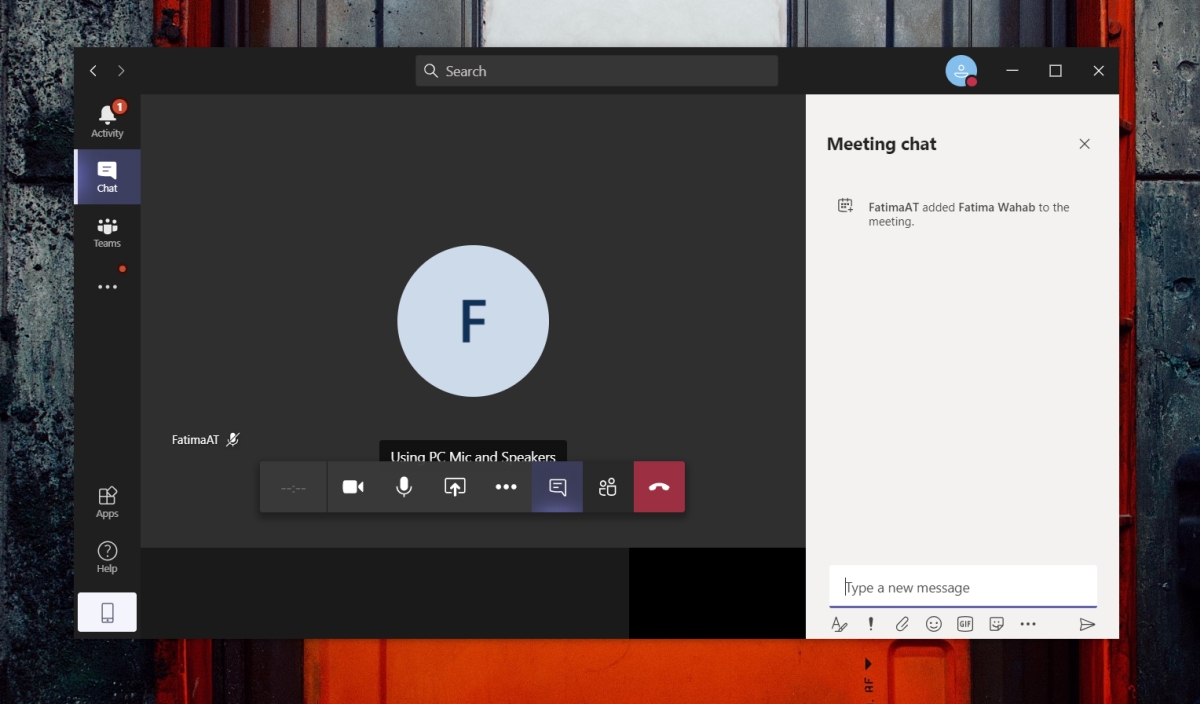 2. Try the web app
If you're trying to join a meeting from the Microsoft Teams desktop app, try using the web interface.
Exit Microsoft Teams on the desktop.
Visit the Microsoft Teams web interface.
Sign in with your Microsoft Teams account.
Click the link or invitation to the meeting.
Do not open the desktop and instead, take the meeting in your browser.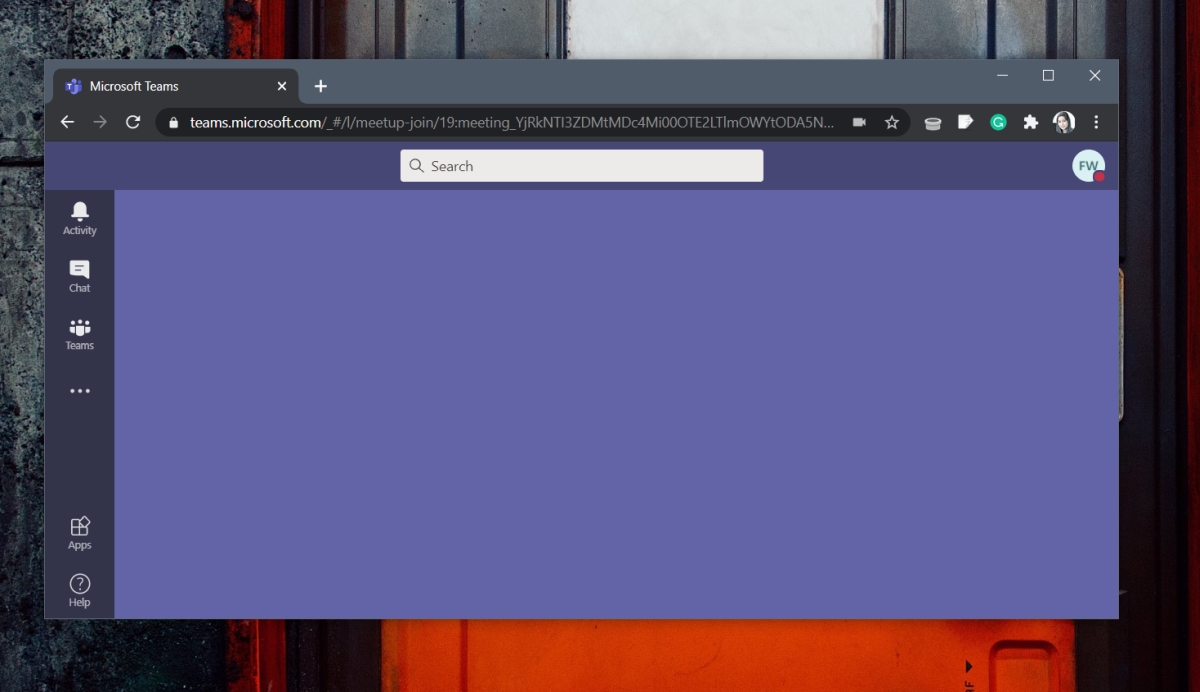 3. Clear Microsoft Teams cache
If you're able to connect to a meeting from the Microsoft Teams' web interface, the desktop app's cache may be preventing you from joining it from the desktop app itself.
Quit Microsoft Teams.
Open File Explorer.
Enter the following in the location bar, and tap Enter.
%appdata%\Microsoft\teams
Delete files from the following folders but do not delete these folders.

Cache
databases
GPUCache
IndexedDB
Local Storage
tmp

Open Microsoft Teams, and join the meeting.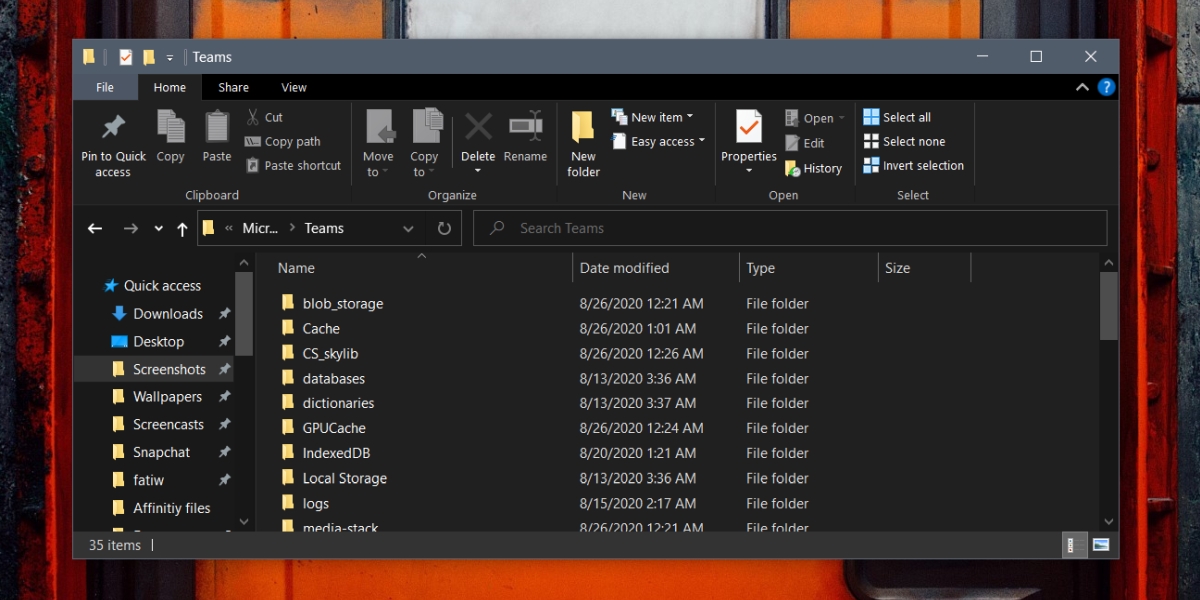 4. Allow app through firewall
It is possible that Microsoft Teams is being blocked by the Windows Firewall.
Open File Explorer.
In the location bar, enter the following and tap Enter.
Control Panel\System and Security\Windows Defender Firewall
Click Allow an app or feature through the firewall in the column on the left.
Click Change settings.
Go through the list of apps and look for 'teams.exe'.
Allow the app to communicate over private networks.
Try joining a meeting and it should work.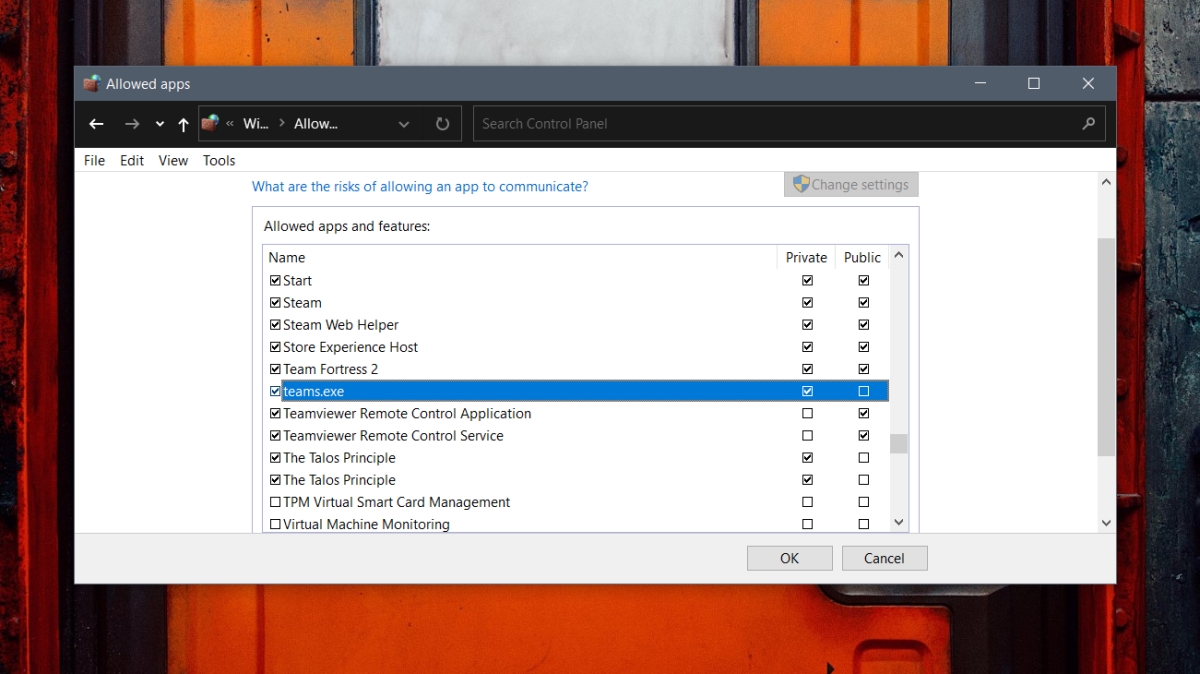 Conclusion
In rare cases, users may not be able to connect to a meeting because of a problem with Microsoft Teams. If you can connect to a meeting via the web interface or via your phone, you should be able to connect from the desktop app as well. Whatever problems you have, the above solutions will fix them.