How To Change Your Gmail Profile Picture
Google has a multitude of web products that are all used with the same Google account. There is one central place where you can manage the personal details you have saved to your Google account but it seems your Gmail profile picture isn't one of the things you can manage. Your Gmail profile picture is important because it's what people see when they add you as a Gmail or Google contact.
Gmail Profile Picture
Open Gmail and click the little cog wheel at the top right. It's under your current profile picture. From the menu that opens, select Settings.
On the Settings page, select the General tab and scroll down. You will find a section called My Picture which will show you your current Gmail profile picture. Click the Change picture option above it.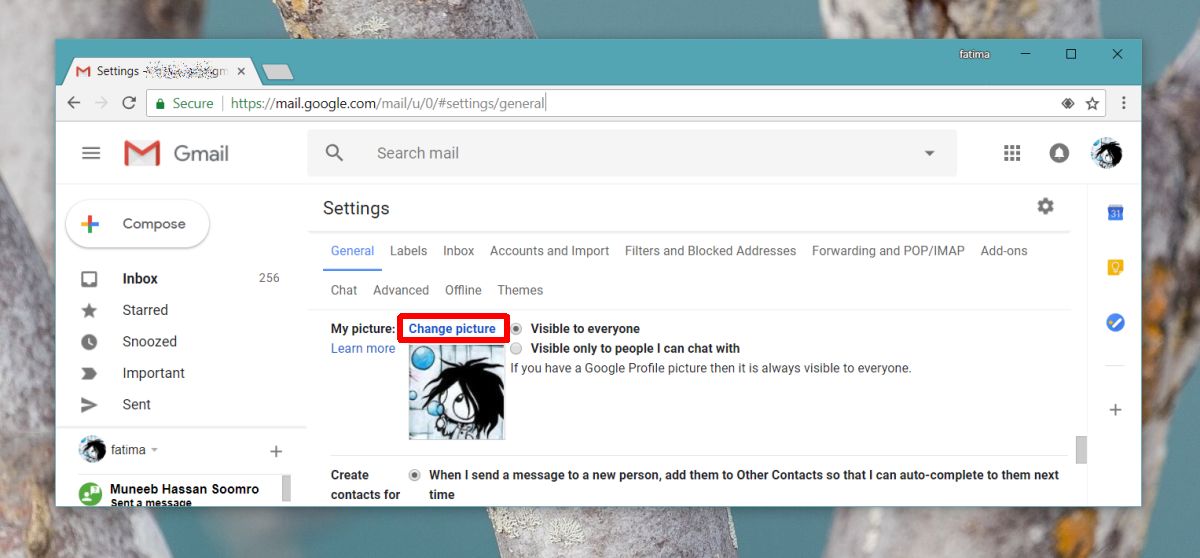 Browse your computer for a new picture, select and crop it as needed, and you're done.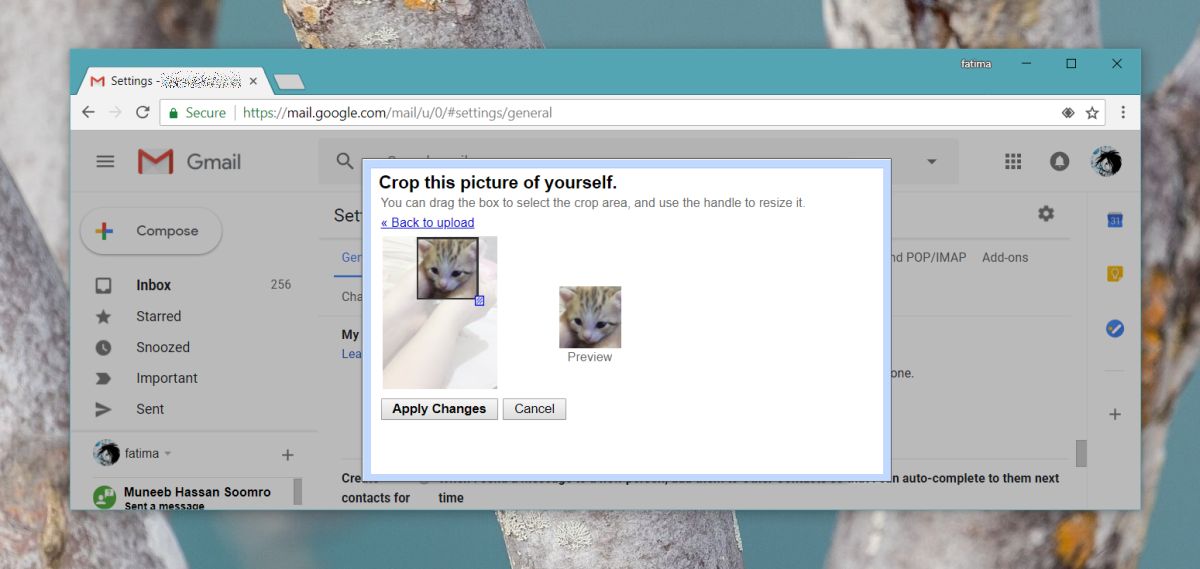 Your new Gmail profile picture should sync to everyone who has added you as a contact but that may not happen. This can be because users have the option to set their own picture for a contact. Your new picture will sync eventually but it can take some time.
You may notice that the bar at  the top of Gmail, the one that features a thumbnail of your profile picture doesn't change when you change your Gmail profile picture. That's because that is your Google+ profile picture. To change it, you need to click the picture, and select Google+ Profile.
On your Google+ Profile page, click the edit button and then change your profile picture. This picture will override your Gmail profile picture, and it will sync to other people's contacts much, much more quickly.
Chrome Profile Picture
If you use your Google account to sync Chrome's preferences, the process for changing the Chrome profile picture is a little longer.
First, visit your Google Plus profile again. Click your profile picture thumbnail in the bar at the top (see previous screenshot), and select a picture from the available profile pictures. Next, sign out of Chrome. Make sure no trace of your account is left in a Chrome profile. You might have to delete the user associated with Chrome and create a new one. In the new Chrome user, sign in with your Gmail account and your new profile picture ought to appear instead of the old one.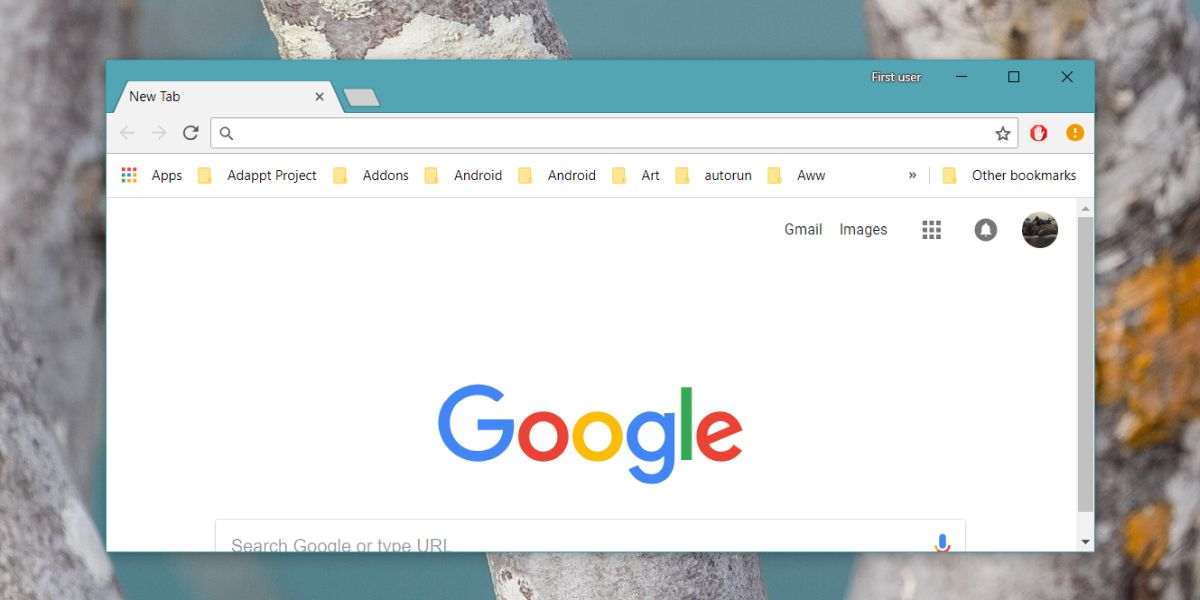 It goes without saying that this is all seriously complicated and more than it should be. The old profile picture doesn't seem to want to go away and it's incredibly difficult to figure out how to refresh it.