How to create a custom Chrome theme
You can download themes for Chrome from the Chrome Web Store. There is a fairly decent number of themes available but not enough variety that you'll always find something you like. Chrome does let you create simple color-based themes from the new tab page, and you have the freedom to set any image of your choice as the background for the new tab page. That said, if you'd like to create a custom Chrome theme, you can use ThemeBeta. It's a free web app that offers a simple GUI for creating a basic Chrome theme, or if you're interested, a simple Windows 10 theme.
Custom Chrome theme
The themes that ThemeBeta allows you to create have a background image for the new tab page, and a color theme for the browser. The app will automatically detect the colors in the image that you use as the background/wallpaper and offer you a set of colors for your theme. The selection looks good but you have complete freedom to change any of the colors.
One thing you should be careful about is the image that you used. It shouldn't be too large in terms of pixel size. It is best to resize the image so that it fits the width of your screen perfectly.
Visit ThemeBeta, and click Upload an image. Select the image you'd like to use as the background for the new tab page. Once the image has been uploaded, you can use the options below the preview window to change how it is positioned. ThemeBeta will automatically start creating a color theme from the image. This can take a bit of time so be patient. Once the colors have been generated, the 'Pack and Install' option will become active.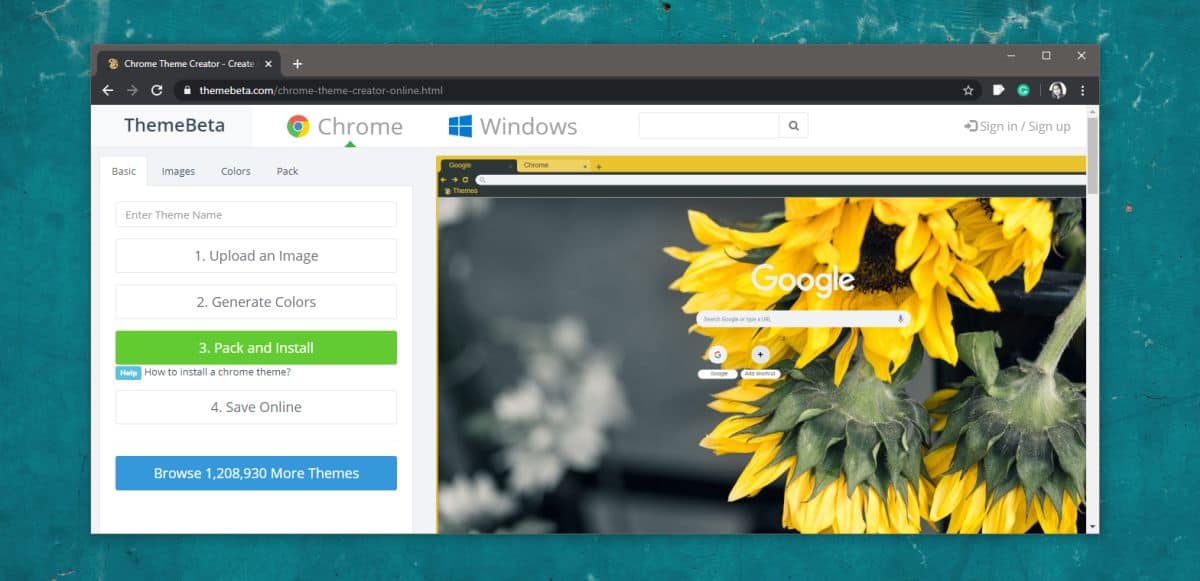 Before you click on the pack button, go to the Colors tab and change any colors you do not like. Click a color box and the preview will highlight the element that you're picking the color for in red. Once you're done, go to the Pack tab and click the Pack and Download option.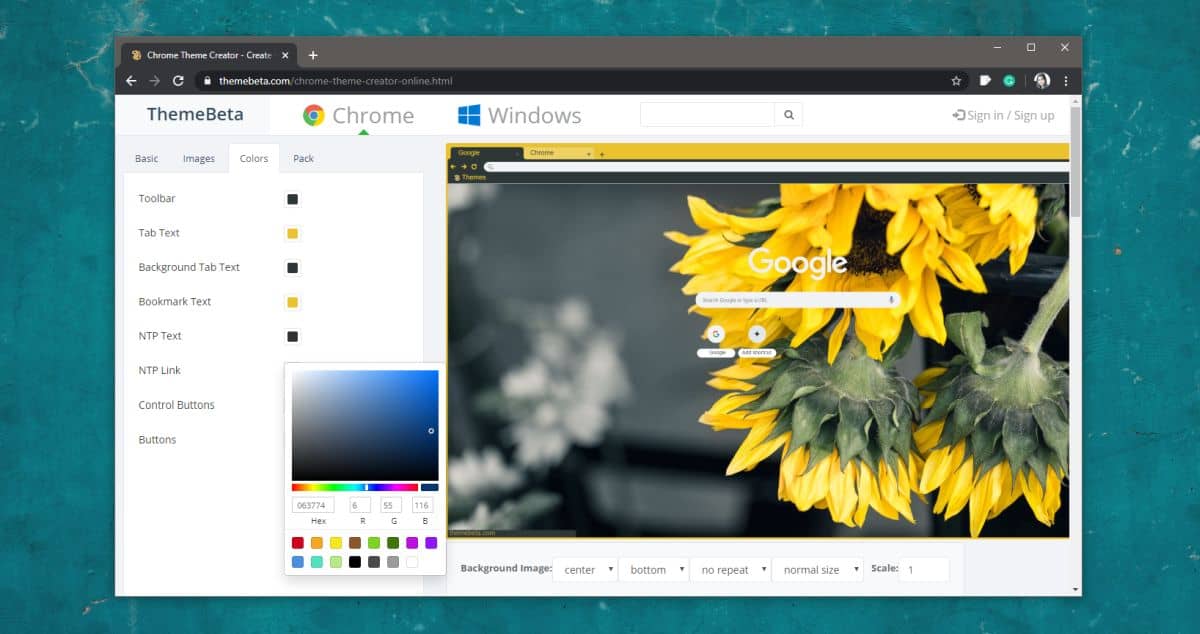 This will download a CRX file. To install it, open the Extensions page in Chrome, and enable Developer mode from the switch at the top right. Once enabled, drag & drop the CRX file that was downloaded earlier on to the Extensions' page. You'll see a pop-up confirming if you want to install the theme, and it will be installed.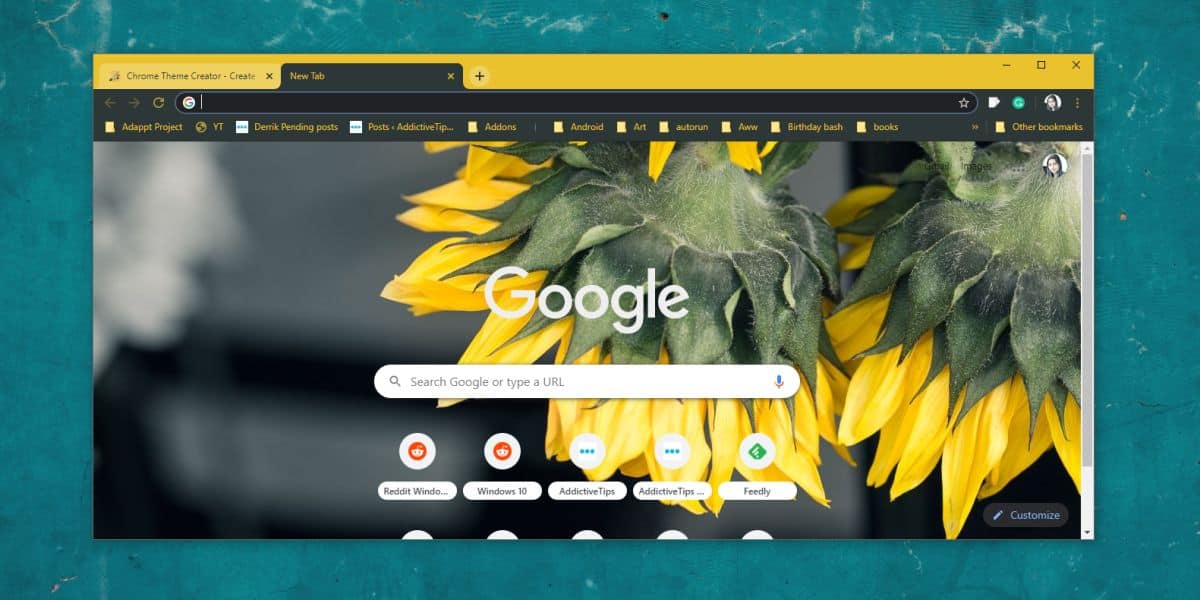 The theme, once installed, cannot be edited unless you know how to edit the CRX file directly. You can always go back to ThemeBeta and recreate it with the changes you need to make.