How To Create A Custom Color Theme For Firefox
Themes used to be a big part of Firefox but with the recent change in the browser's UI, they have more or less been lost. The current themes that are available allow you to add an image as a skin. Firefox is currently working on an experimental feature that gives users more control over the way Firefox looks. Specifically, this experiment caters to the color theme for Firefox and allows users to change the color of almost every UI element of the browser.
Enable Test Pilot & Color
If you want to create a custom color theme for Firefox, you need to first enable the experimental feature. Visit this page, and click the 'Install Test Pilot and Enable Color' button. It will take a few minutes to install and will require extensive permissions. You will be prompted to allow access twice.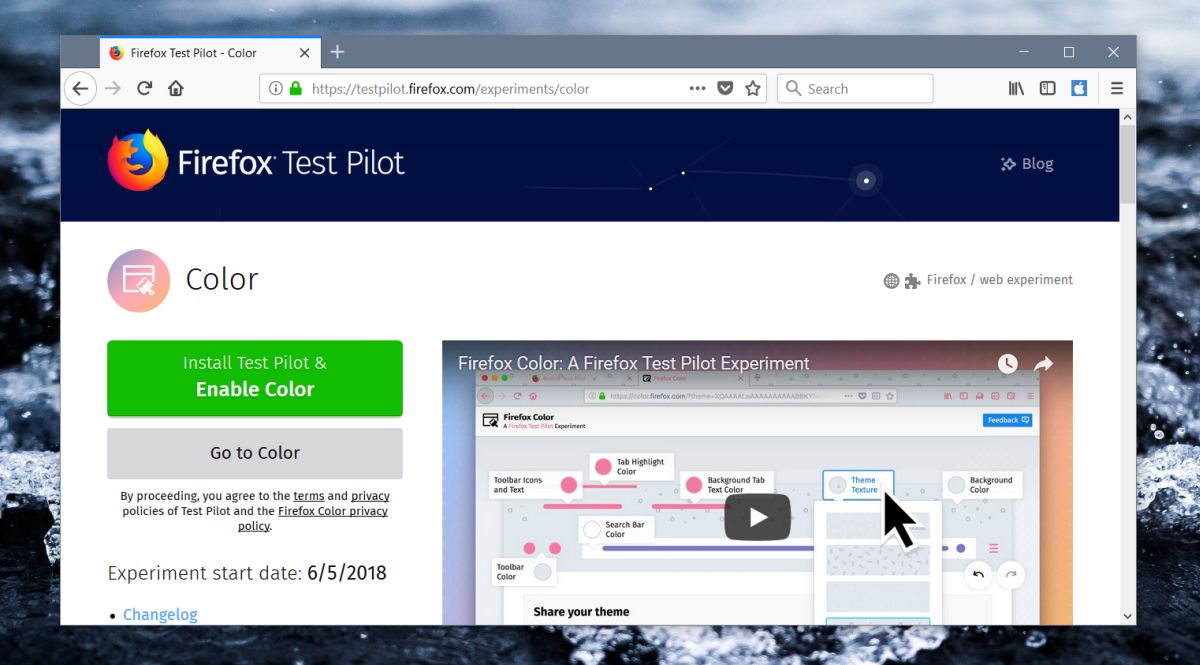 Color Theme For Firefox
Once Color has been enabled, it will automatically open the configuration page where you can change the color theme for Firefox. If it doesn't open the page, this is a direct link to it. There's also a paint brush icon that's added next to the URL bar that you can click to jump to this page.
You will see a control panel built around the Firefox UI. Each element that has a color swatch can be customized. Click the swatch and from the color spectrum, select a color for the UI element. The changes are reflected live so you can see how the colors look with each other, and whether text is readable or not. Once you're done, click the Save button. There are some preset themes that you can apply. Scroll further down this same page and select the one you like.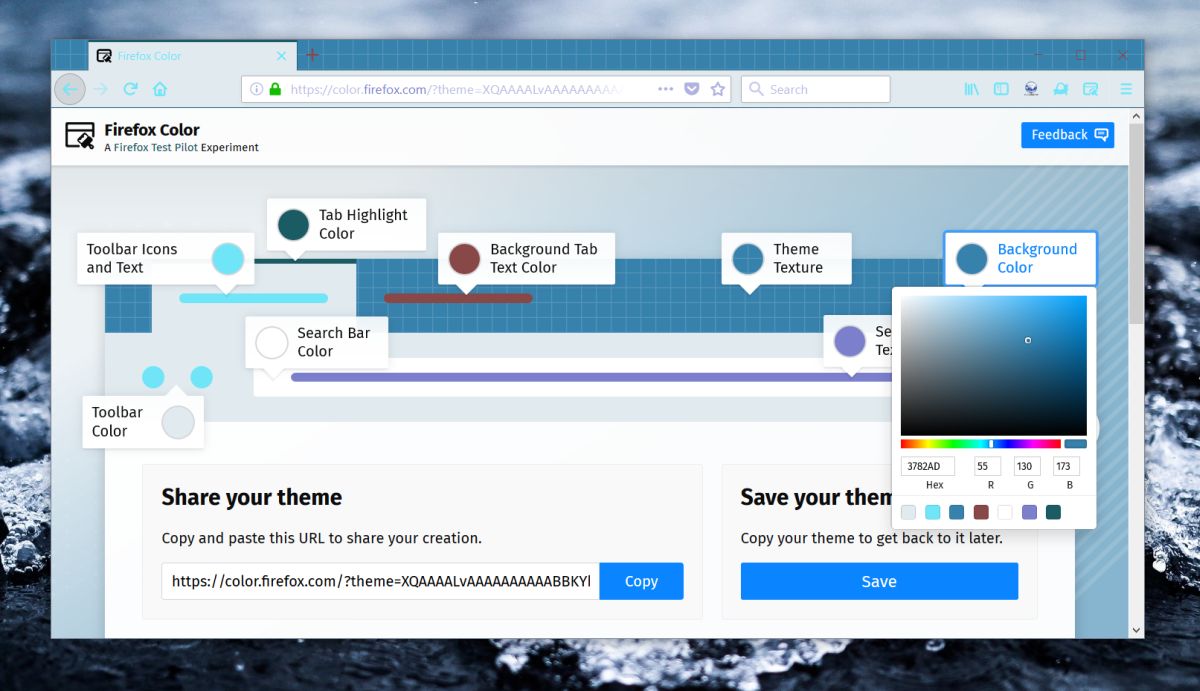 To reset the theme to default, disable Color from the add-ons page.
If you want, you can share your theme by copying the URL given on this page. If you share it with a friend, they will be prompted to install Color. If you visit it and you already have Color installed, it will ask if you want to install the theme.
There's never a timeline on when these experimental features will become a stable feature in Firefox. Since this deals with the UI, you can enable it and it won't cause too many problems, if it causes any at all. Firefox is approaching this the right way; users are given a great deal of control and there's an easy way to share themes.