How to enable the new Chrome extensions menu
Chrome has been making small changes to its UI for some time now. It's switch to the Material design look is practically complete and it's now making smaller changes to other areas of the browser. As with most things, these changes are opt-in for now. There's a new Chrome extensions menu that you can enable. It allows you to access extensions that may otherwise have been hidden away in the overflow menu. Here's how to get it.
New Chrome extensions menu
Open a new Chrome tab, and in the URL bar, enter the following.
chrome://flags
In the search bar, look for a flag called Extensions Toolbar Menu. Alternatively, you can enter the following in the URL bar and tap Enter.
chrome://flags/#extensions-toolbar-menu
This will find the Extensions Toolbar Menu flag for you. Open the dropdown next to it, and select Enabled. Relaunch Chrome.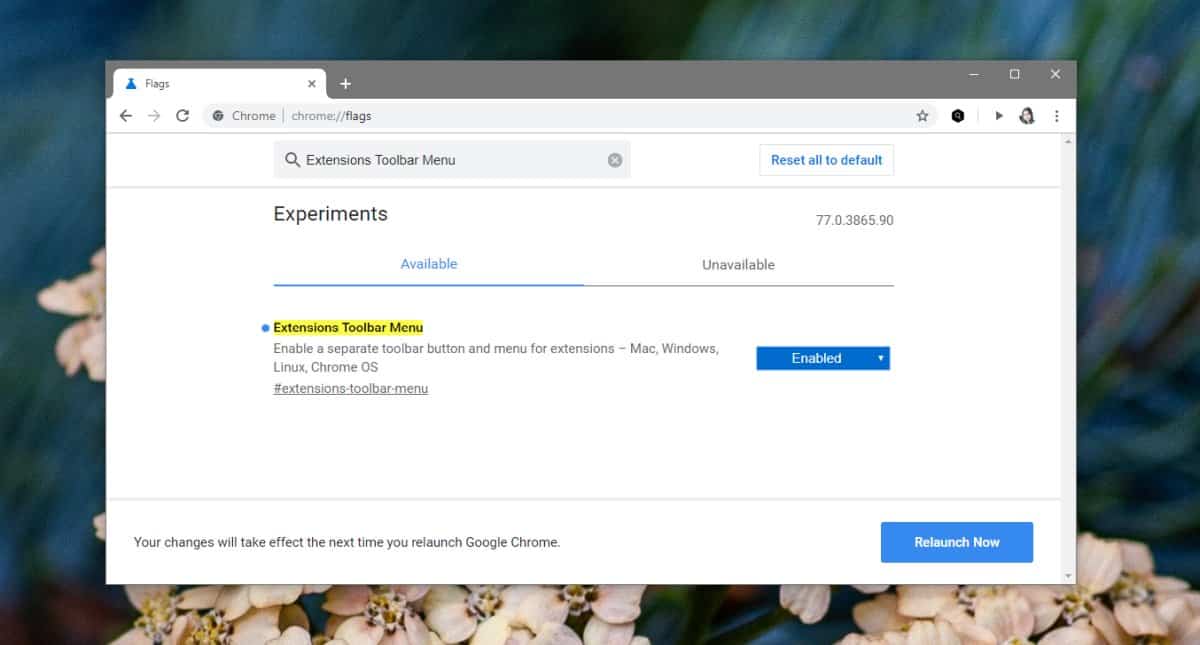 When you relaunch Chrome, there will be an extension icon next to the URL bar. It looks like a puzzle piece. Click it and you will see a list of the extensions that are enabled in Chrome. You can access the extension and any sub-menus it might have. Each extension has a more options button next to it. If you click it you'll see the default extension menu that lets you remove it from Chrome, and that takes you to that particular extension's page in the Chrome Web Store. There's also a Pin option in this menu which is new.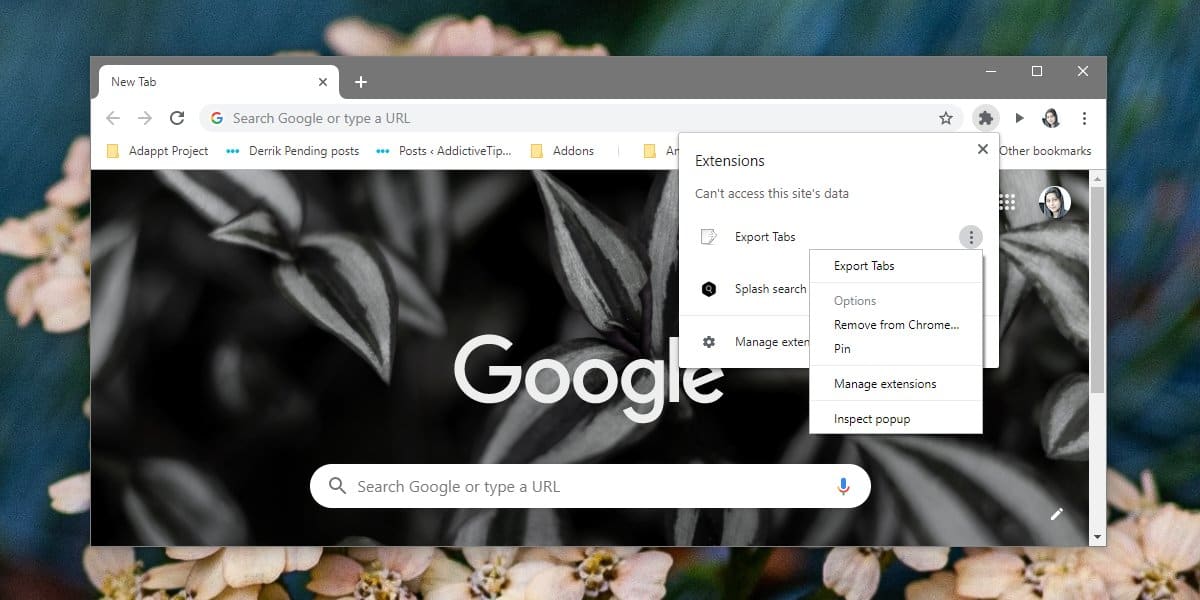 The Pin option lets you place the extension next to the URL bar. To Unpin a pinned extension, right-click it and select the Unpin option.
This new extensions menu basically replaces the overflow menu that you can hide Chrome extensions in. The extensions could be added to it by dragging and dropping them on to the Chrome more options menu. It was a good way to reduce clutter in Chrome.
Once you enable the new extensions' menu, you won't be able to hide extensions in the overflow menu any more. The extension icon will be omnipresent so you will have at least two icons next to the URL bar i.e. your profile icon, and the extension icon. It's an odd way to reduce clutter but that's what it is.
The menu doesn't add much outside of the Pin option. It doesn't let users enable or disable extensions. You still have to go to the extensions page to do that and there's no quick way to do it. Clicking the extension icon doesn't open the extension's page either.