Find A Horror Movie To Match Your Mood
Yesterday we reviewed a little service called ReelScary that let you look up how scary a movie was before you sat down to watch it. The rating provided by the site is unrelated to its IMDb rating and is based on how gory, disturbing, and full of suspense it is. KillerFlix is a somewhat similar web app that finds  movies (good or bad) based on the kind of movie you want to watch. KillFlix deals exclusively with sub-genres of horror; thriller, gory, violent, and my personal favorite slasher, among others. It features movie ratings and movie synopsis from Bloody Good Horror.
Visit KillerFlix and choose a genre from the ten sub-genres; gory, violent, artsy, funny, scary, monster, thriller, ghost, slasher, and B-movie.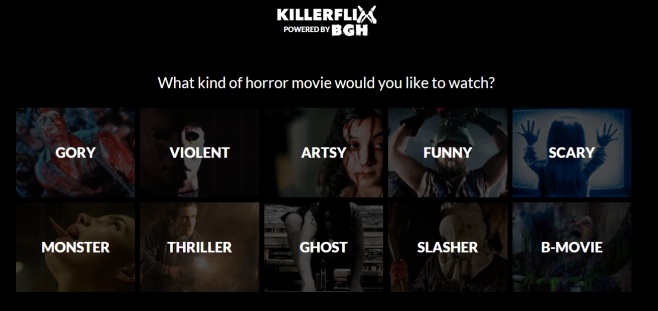 Once you've picked the sub-genre, the app will ask you if you want to watch a good movie or if the quality of the movie doesn't matter.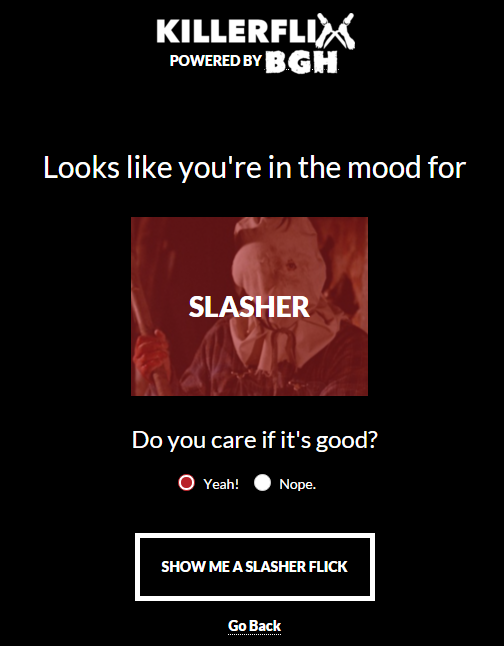 And it gives you a movie suggestion complete with its BGH rating. You can click to read a review of the movie on BGH or if the movie isn't what you're looking for, click the arrow button at the right to see another suggestion. If you don't have the patience to go through movies one-by-one, click the Show All button at the top right to view all movies grouped under your selected sub-genre.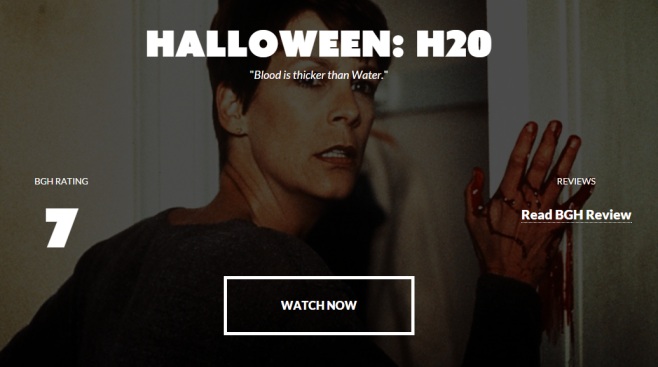 The important question here is, how good are the suggestions? I'd say good and all-inclusive. You can find something for just about any movie type you prefer in the horror genre. Within ten minutes of browsing the site, I found a few good ones to watch. To watch a movie, click the 'Watch Now' button so you can purchase it on Amazon. Also, if you're afraid of clowns, check out All Hallow's eve.