How to fix Chrome error code: 4 0x80070005 on Windows 10
Chrome is a stable application on all platforms that it is available for however, that doesn't mean it doesn't run into problems. It has a built-in Reset feature which allows you to fix the browser if it's been hijacked by a malicious extension, or if the settings you've tweaked have made it unstable. The reset can't fix everything, especially if the problem is on the OS level and not with the browser itself. That's the case with Chrome error code: 4 0x80070005. The code prevents the browser from being updated where normally it can update automatically. Here's how to fix it.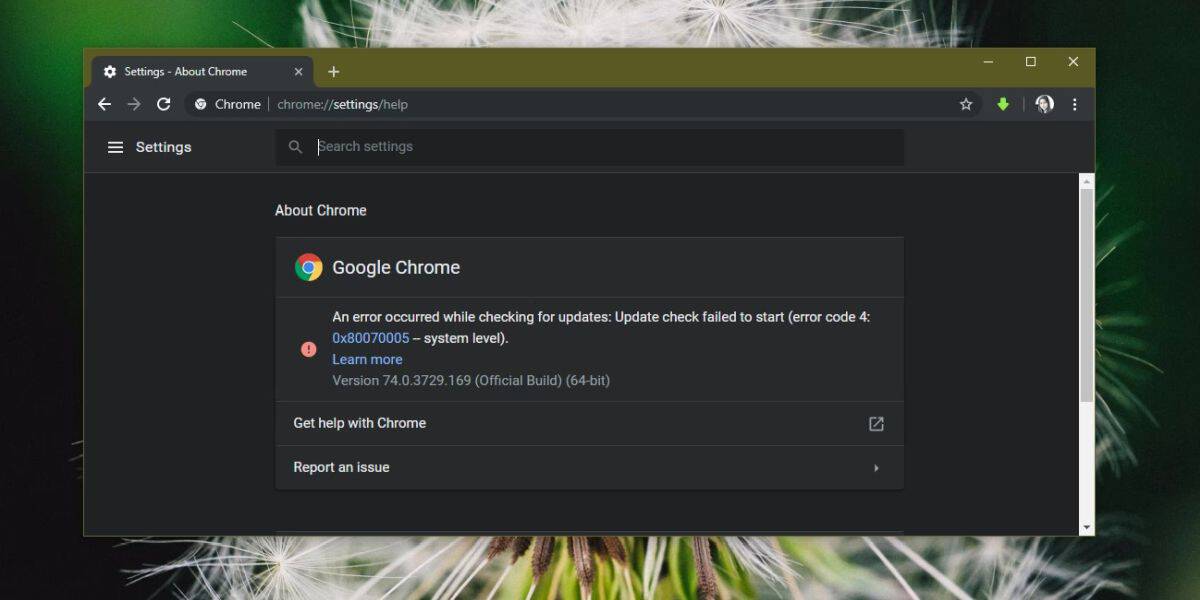 Fix Chrome error code: 4 0x80070005
This error appears when you try to update Chrome and it's because a service that is supposed to run when you check for updates isn't available. It's either not running or the service has been deleted. In either cases, the simplest way to fix Chrome error code: 4 0x80070005 is to install Chrome again.
You won't have to delete the current installation of Chrome. All you have to do is visit the Chrome download page, download the installer, and run it like you normally do. The newest version, or even the current version, will be installed over the current one. All your data, profiles, bookmarks, history, new tab page, etc., will all remain perfectly intact.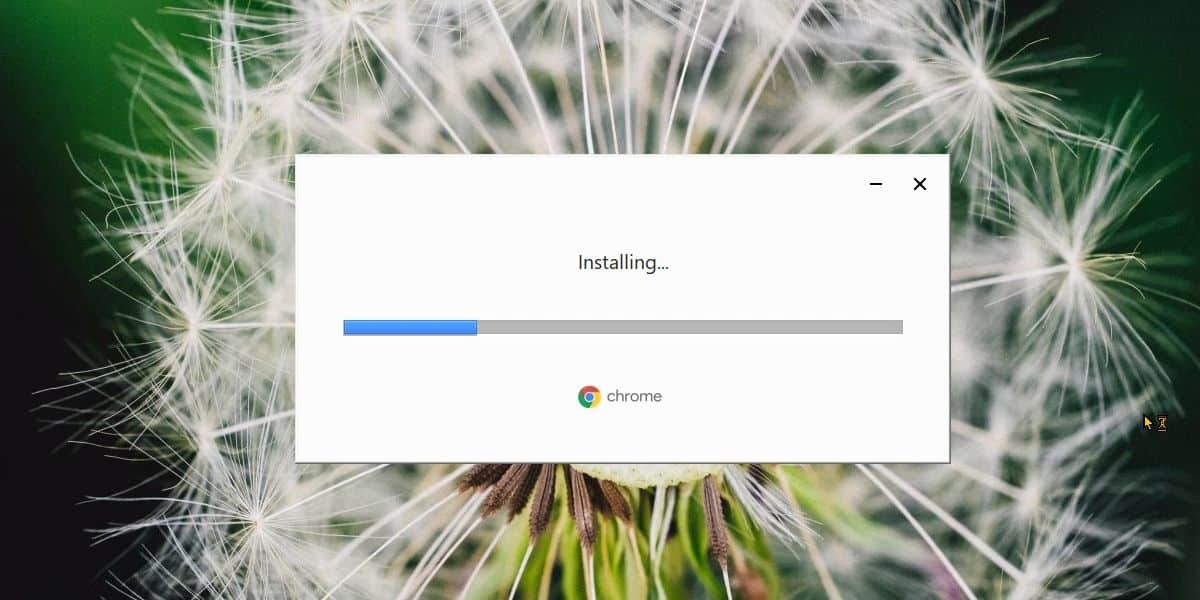 It's a good idea to close Chrome when it's installing however, if you have it open, you can simply relaunch it and the new version will be installed.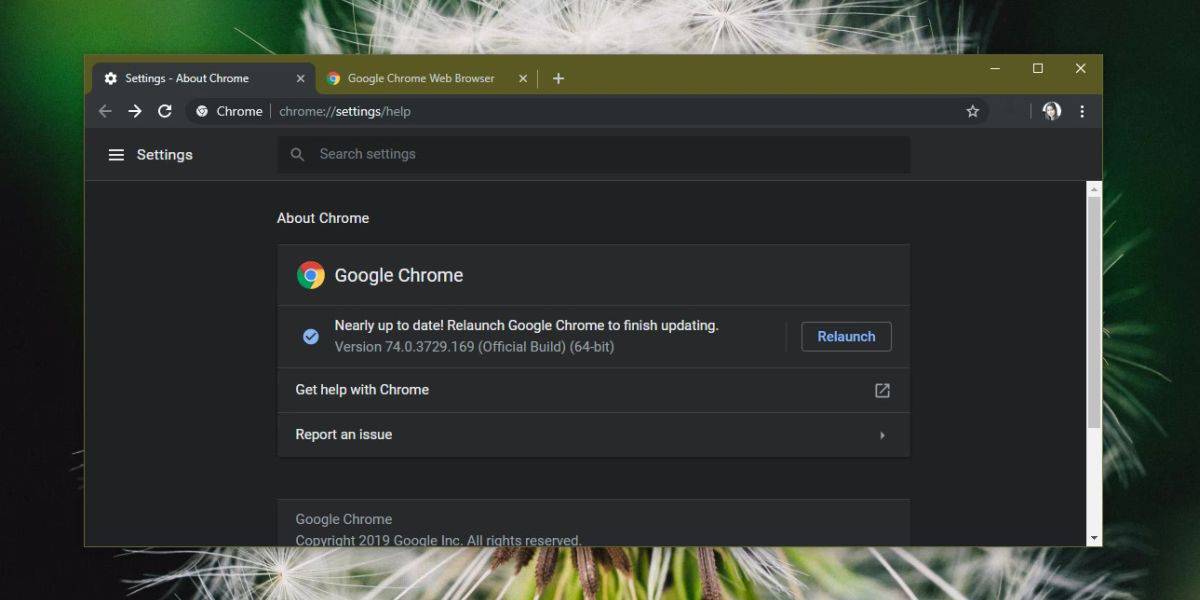 This error, and many others like it, can often be resolved by doing an in-place installation of Chrome. You can try searching online to figure out which service is missing or checking the list of services on Windows 10 that are related to a Chrome error and manually starting them as well but this solution is much simpler than doing any of that.
This error may appear on other operating systems as well where Chrome updates differently. It is still worth trying this method. If your OS doesn't allow you to do an in-place installation, you might have to do a clean installation. In this case, use Chrome's sync feature first to back up your history, bookmarks, and profile. If you're unable to use Chrome Sync, locate your Chrome profile folder and back it up somewhere before you proceed with a clean installation.
It is also worth checking if you've enabled anything on your desktop that prevents automatic services or app updates from running.