Get Rid Of Australis & Restore The Classic Theme On Firefox 29
It's been a week since Mozilla released Firefox 29 to the masses. The Australis redesign, which is the most significant part of the update, has changed an awful lot around; it doesn't carry the add-on bar anymore, and features curvy tabs that now strongly resemble Google Chrome. if you don't quite fancy the new UI and would like to restore the classic theme found in previous versions of the browser then a small add-on called Classic Theme Restorer can help you undo these changes in a snap. Although really small in design, the add-on unlocks the ability to customize Firefox's various visual elements to your heart's desire and more.
Here's a quick look at the new Firefox. One can notice that it doesn't have the classic straight-edged, blocky design of the familiar Firefox tabs but rather incorporates the use of curves that make you think of Google Chrome. Apart from that, Mozilla has also done away with the Firefox menu button previously accessible from the top left corner (the one that allowed you to open new tabs, new window and/or access Preferences).

Fret not! Classic Theme Restorer easily dumps everything Australis introduces and it does it very well. After the straightforward installation of the add on you are asked to restart the browser and after that, you will immediately notice several changes made to Firefox 29's interface. Now take a look at the screenshot below sporting the old awesomeness of Firefox on version twenty nine.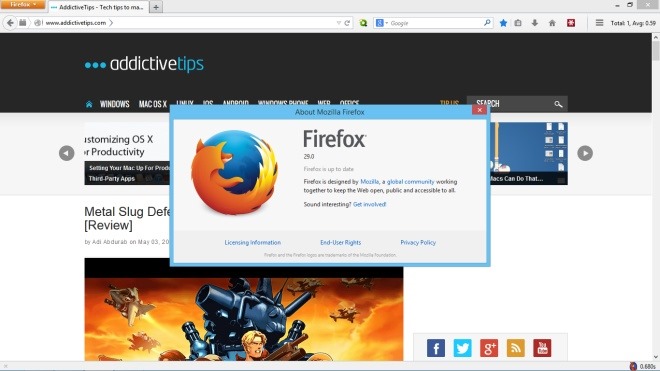 But the best bit about Classic Theme Restorer is indeed its Settings window where you can fine-tune the changes it makes, and customize other tidbits if you want. It allows you to customize the appearance of Firefox tabs, for instance, or pick a different color scheme altogether, as well as tweak the size and placement of tabs if you want. All these options are available under Main, Custom colors, Special and Special 2 tabs.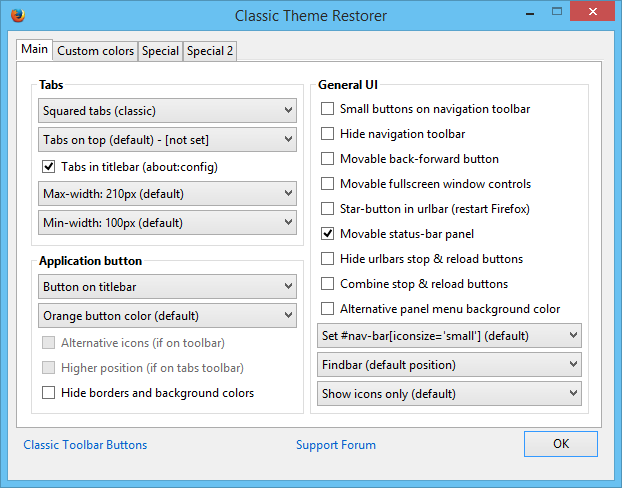 The Special and Special 2 tabs carry further settings, both of which instantly make changes via checkmark toggles. You can activate panel menus, for example, or change the double-click behavior in order to quickly open a new tab without hitting its pertaining button instead. All changes come into effect right away, which means no need to hit any Apply button first.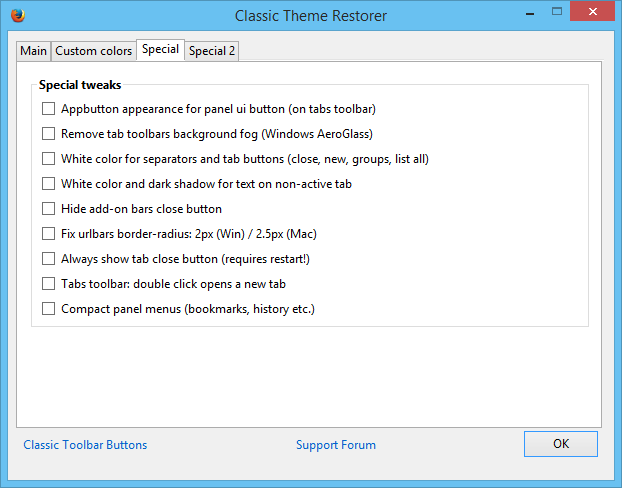 All in all, a very handy extension that make it easy to put things back the way they were prior to Australis release. You can visit the add-on's homepage (link provided below) for a very detailed description, a few screenshots and of course, to access the download link.
Install Classic Theme Restore for Firefox