How To Hide Suggested Video Overlay On YouTube Videos
YouTube allows users to promote their videos by adding suggested videos as overlays on top of the one you're currently watching. This overlay consists of 2-3 videos and a link to subscribe to the channel you're watching. Most channels are careful so that the suggested content doesn't block any part of the video. You can see an example of this by visiting the official channel for SNL where the end of the video has footage that you don't necessarily need/want to watch and over which the suggested video overlay appears. Not all channels do this though and often a part of a video is obstructed by the suggested video overlay. Here's how you can hide the overlay.
In order to hide the suggested video overlay on YouTube videos, you need an add-on or an extension that can block web page elements. There are extensions that can do that but the most reliable one is Adblock Plus. The only downside to using this extension is that you're going to have to run the extension on YouTube i.e. you can no longer include YouTube in your listed of whitelisted apps.
Hide Suggested Video Overlay
Install Adblock Plus in your browser. It's available for both Chrome and Firefox. Make sure the extension is enabled so that it can block ads on YouTube. Visit a YouTube video that you know shows a video overlay. Play it or skip ahead until the overlay appears, and then pause the video.
Click the Adblock plus icon next to the URL bar, and select Block Element from the menu that opens. Once you click 'Block Element' you will be able to select one element to block. Move your mouse cursor over to one of the suggested videos.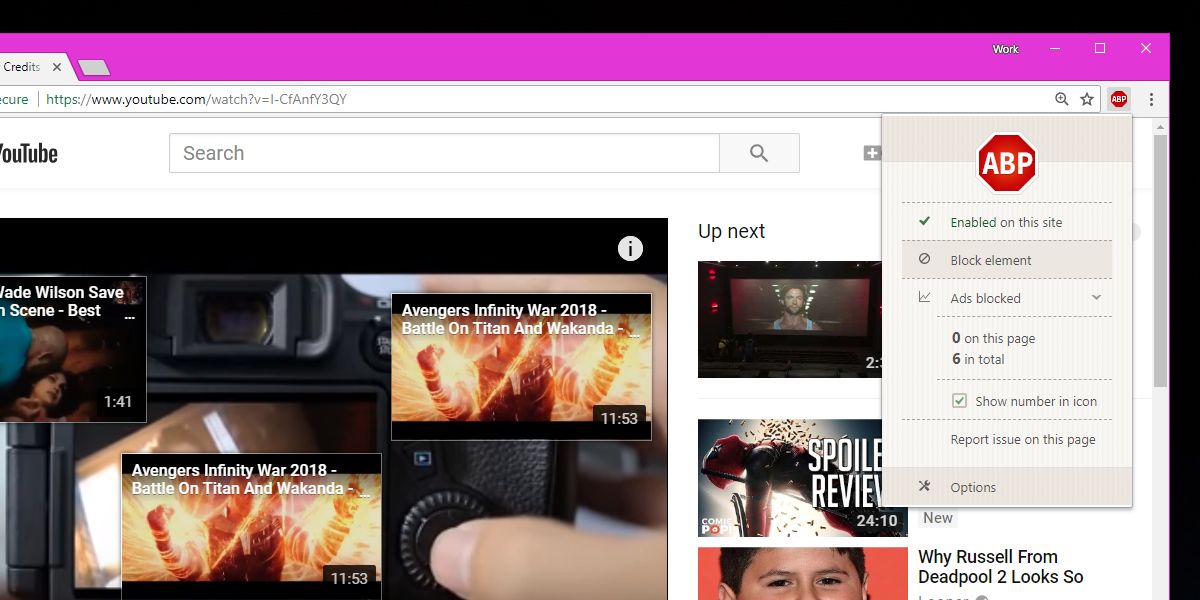 A yellow highlight will indicate that it will be selected.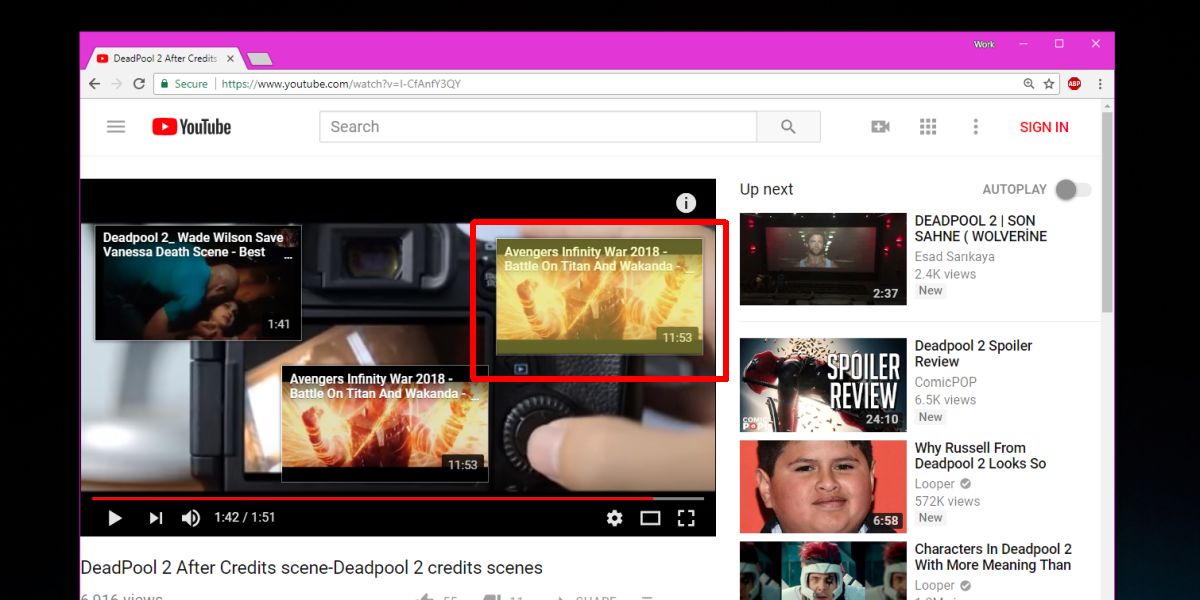 Click it and a new window will open asking to add a new rule. Click Add, and repeat this for all the suggested videos in the overlay. You will need to repeat this step several times as a video overlay has several elements; title, video container, video frame, etc.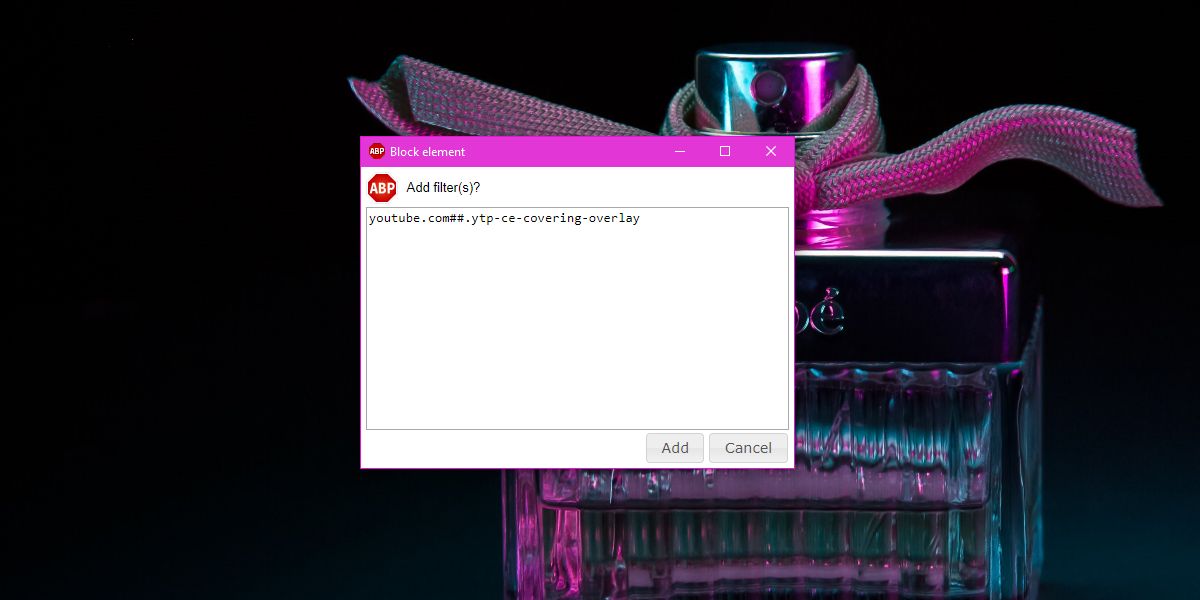 If you do it right, you only have to do it once. Block all the elements and you won't ever see an overlay on any video ever again. Once you're done, play the video from start to finish and check if any other elements of a suggested video show up on top of the video. If they do, pause it and block the element using Adblock plus.
This should be easier to do; YouTube doesn't seem to have any rules about showing suggested videos. Anyone can add the overlay and users watching the video can't even dismiss them.