How to highlight the active tab in Chrome
Chrome lets you customize the color of its UI. You can do so freely, and it's a quick way to create a Chrome theme. The customization tool in Chrome allows you to pick one color, and then shades of it are used for the tabs' bar. It looks good aesthetically, but often the active tab is hard to distinguish from the ones in the background tab.
If you're not particularly attached to a theme and just want to highlight the active tab in Chrome so that it is much easier to identify, you should use the Black & White theme.
Highlight active tab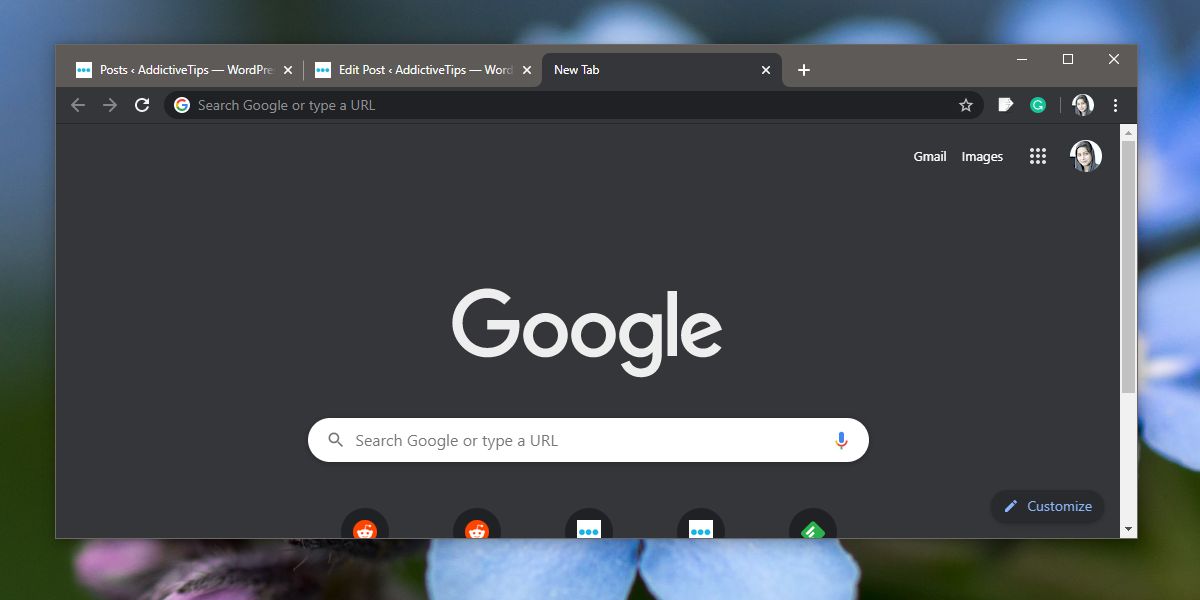 The Black & White theme is a Chrome theme (i.e., Google theme), and it is, for the most part, a dark theme featuring black on the tabs' bar and on the new tab page. For the active tab, it features a nice white color which is easy to distinguish from the black of the background tabs.
Install the Black & White theme from the Chrome Web store. It will modify the look of the browser as soon as it is installed.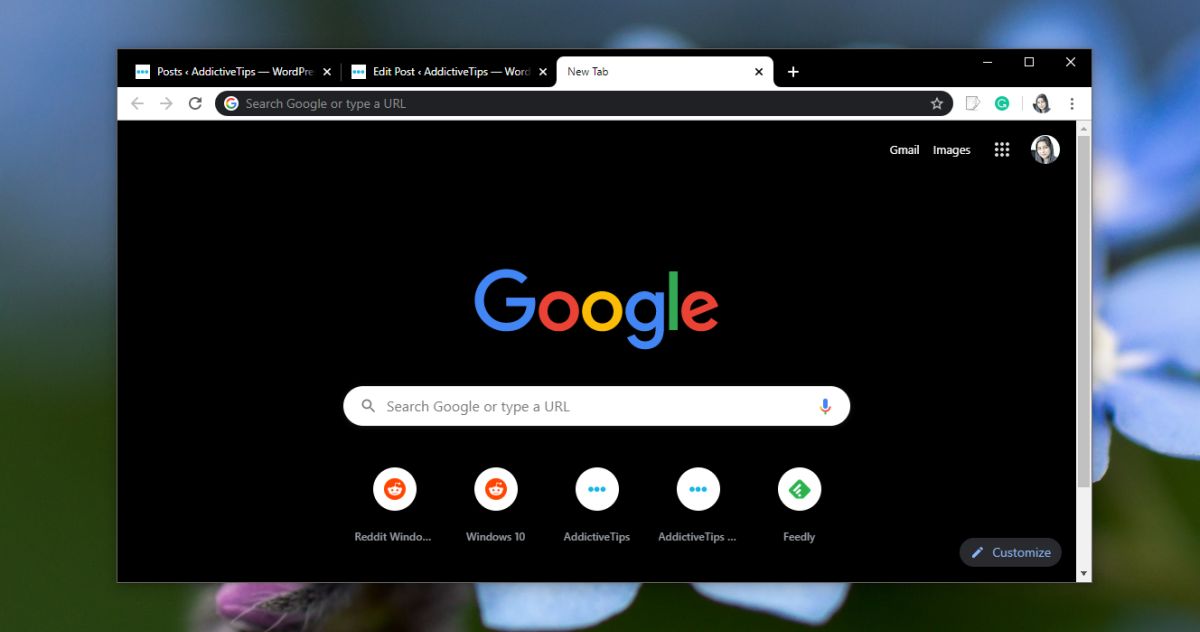 This is just one of many themes that you can install to highlight the active tab in Chrome. You can go through the other themes available in the Chrome Web store, some of which are high contrast themes and created for this very purpose.
If the themes that are available don't do the job, or you're still attached to the particular color your current theme uses, you can always create your own theme. We mentioned earlier that they are fairly easy to create.
You can create a theme that uses the same color as your current one but have it use either a darker or lighter color for the active tab. The theme won't install the same way as a theme from the Chrome Web store, but it will work the same way.
Changing themes is fairly easy in Chrome, but you can only have one theme installed at a time, which means if you like to have different themes for morning and evening, you're going to have to install and uninstall them every day. Keep this in mind when you're making the theme so that it isn't too bright to use at night. One trick you can use is, instead of highlighting a tab with a different color, you can highlight the color that the title of the tab is displayed in. The color can be set so that it contrasts against the color of the tab.