How to hold a Skype video conference that anyone can join
Skype has changed course over the past years focusing less on video and audio calls, and more on adding a social aspect to it. It's come at a cost that has become rather obvious in the current circumstances. With so many people forced to work from home or learn from home, there has been a rise in demand for an easy-to-use video conferencing tool. Zoom has become exceptionally popular as a result since Skype is lacking in the area.
The problem is, Zoom has its own set of problems, and security is the worst of them. Skype hasn't been able to meet most requirements, but it seems to be stepping up. A new feature has been added that allows users to hold a Skype video conference that anyone can join.
Users do not need Skype installed, and they do not need any type of account. All they need is a link to the call.
Skype free video conference
Visit this link and click the 'Create a free meeting' button.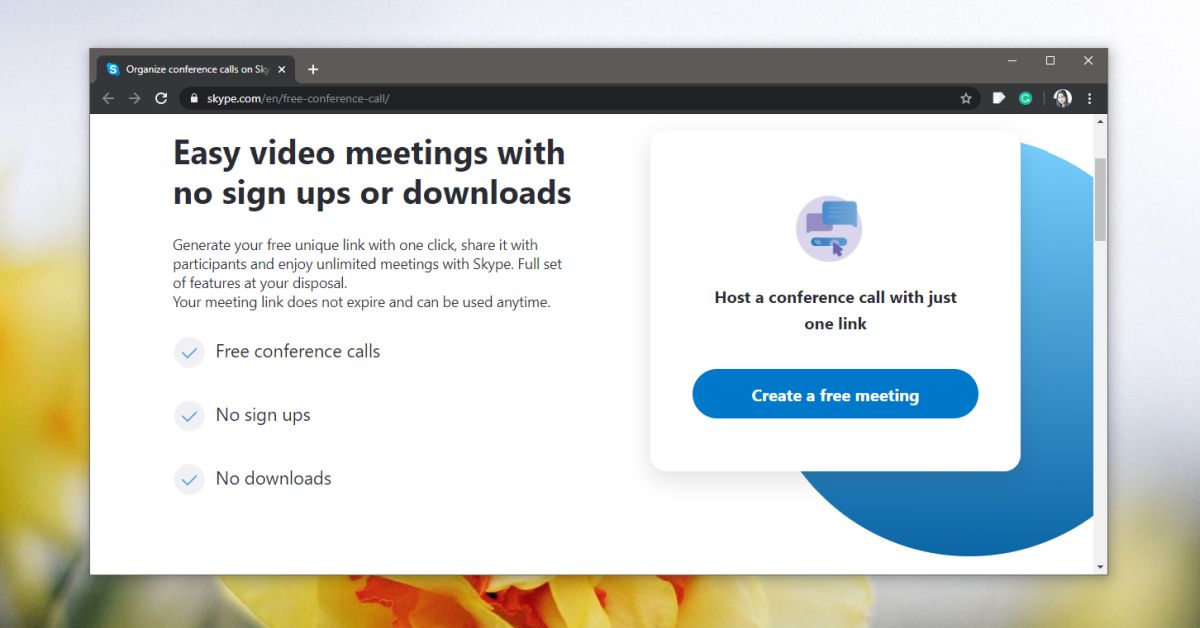 You will get a link that you can copy and share with anyone. There's also a 'Share invite' button. If you click it, you will be able to send an invite via Outlook or Gmail.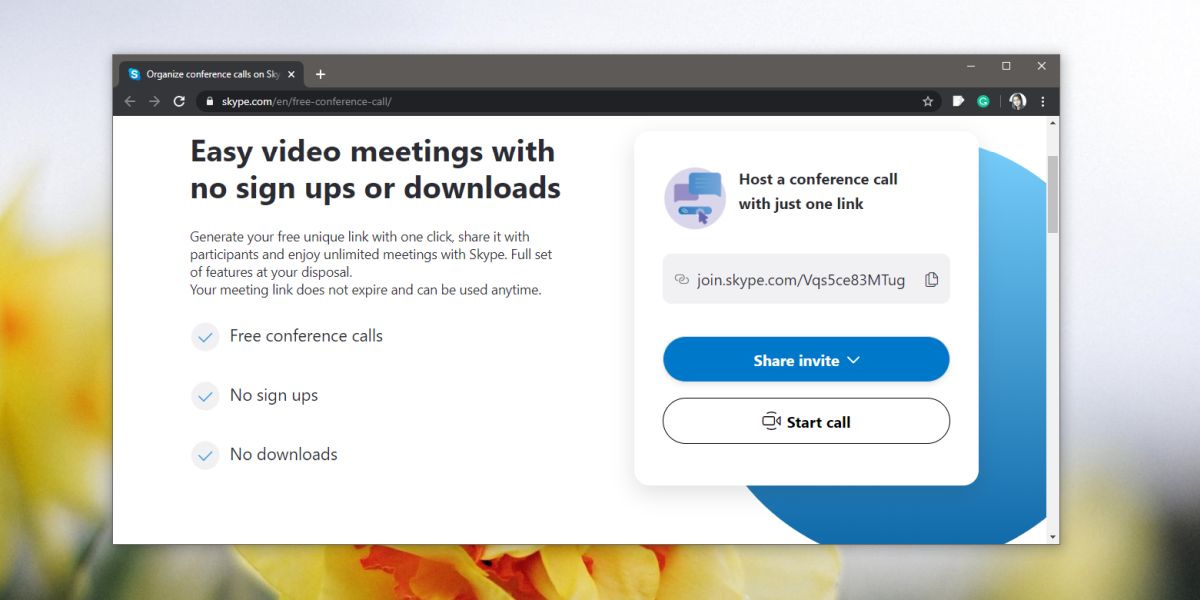 The link can be opened in any browser. By default, the website will attempt to open Skype if it is installed. If you do have the Skype app installed, you can open it and join the meeting. If you do not have the app installed, you can dismiss the notification to open the Skype app.
On the website, you will see a 'Join as guest' button. Click it and enter a name that you will use in the video conference. Allow your browser access to your mic and camera, and you're in.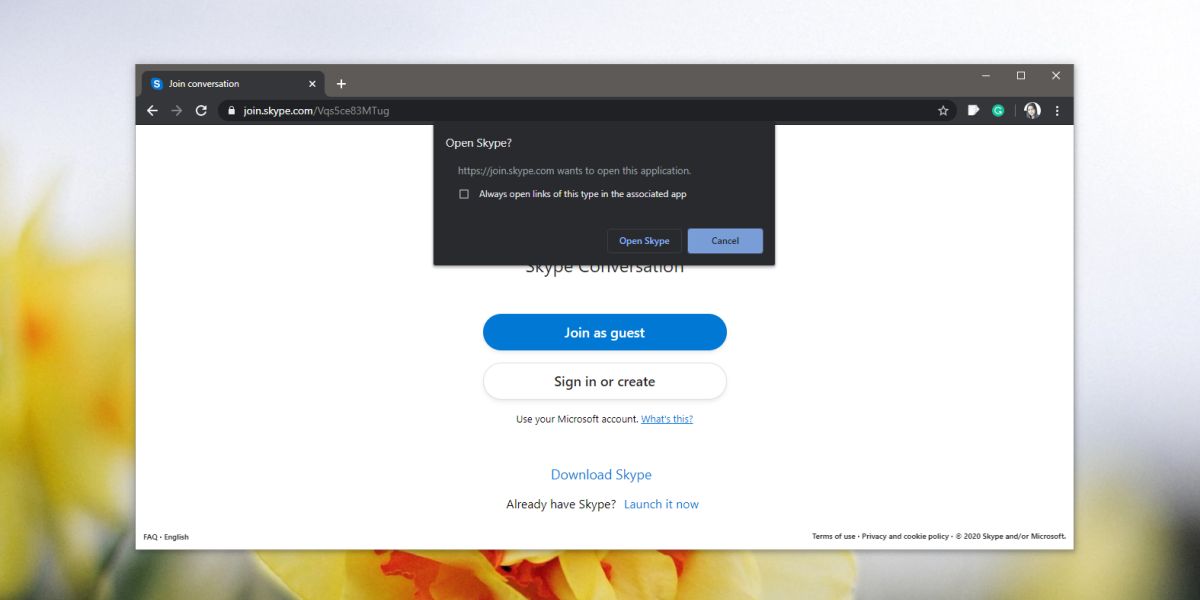 Skype vs. Zoom
Skype has had a video conferencing feature for a while, but it was bound to its app. That makes it a little difficult for people without Skype accounts to join it. This new feature will make it easier for everyone to use Skype. You can still use the Skype app while others continue to use it from their browsers.
Compared to Zoom, this new Skype feature does not work with the call scheduling feature that it recently rolled out. It comes out on top because its links are a bit more random. It's come out that Zoom's links are a bit predictable, making it a little easier to predict them. Zoom is now working to actively improve its security, so it should be safer to use very soon.