How to increase text size in Chrome without zoom
Chrome has a zoom feature which can zoom in on an entire website. The feature works for entire domains which means once you zoom in on a website, all other pages you access will also be zoomed in. The problem with this feature is that it doesn't always work well. Often, you end up with overlapping elements. Images, ads, headings, and iFrames don't play nice with the feature. If you use zoom just to get larger text, you should know you can easily increase text size in Chrome without Zoom.
Increase text size in Chrome
In order to increase text size in Chrome, you need to install an extension called Advanced Font Settings. This extension has not been developed by Google however, Chrome does recommend that you use it under the Appearance settings. Install Advanced Font Settings, right-click its icon next to the URL bar, and select 'Options' from the menu.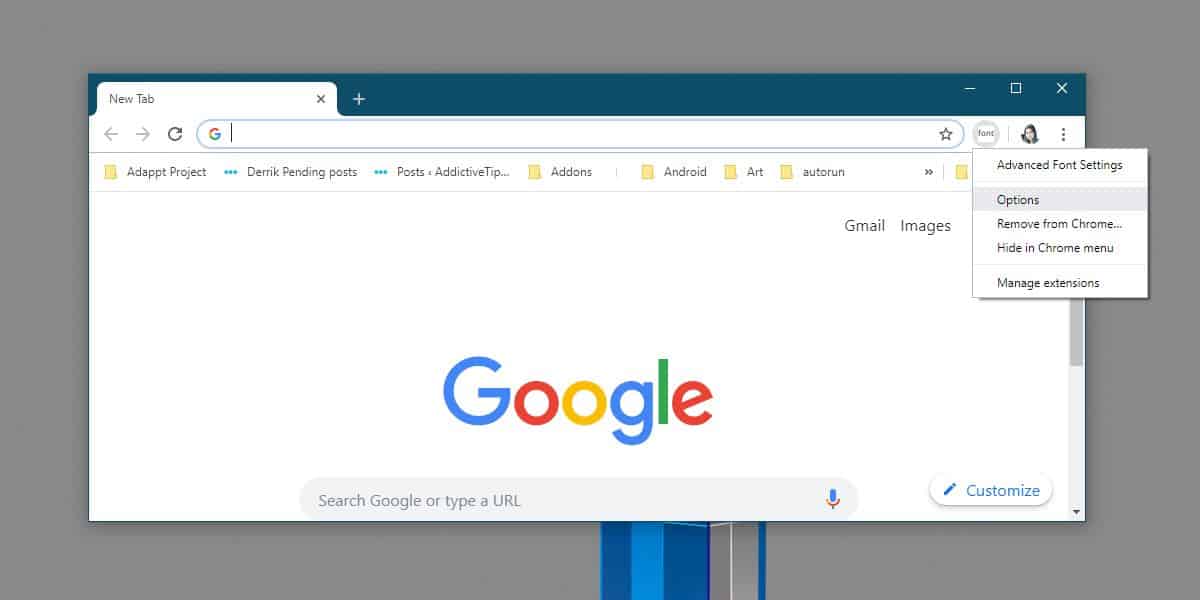 The extension's options not only let you change the font size but also change the font that is used. You have three different font sizes to customize; the proportional font size, the size of fixed width fonts (whenever used by a website), and the minimum font size. Change it to whatever you want and then click the Apply button at the bottom.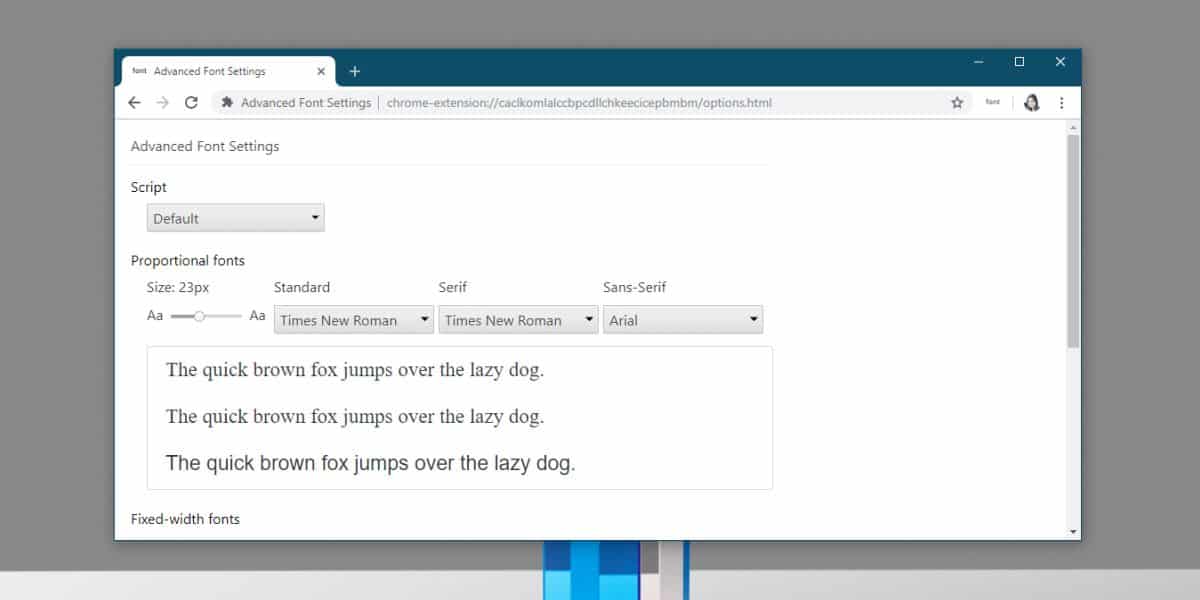 The font size will update for all websites including the Chrome settings pages. It doesn't change the font size for the tabs which is a shame.
This trick might still lead to text overlapping, especially if you select a particularly large font size however, other elements won't overlap each other. As you can imagine, images, ads, buttons, iframes, etc., are more of a problem when they overlap then text.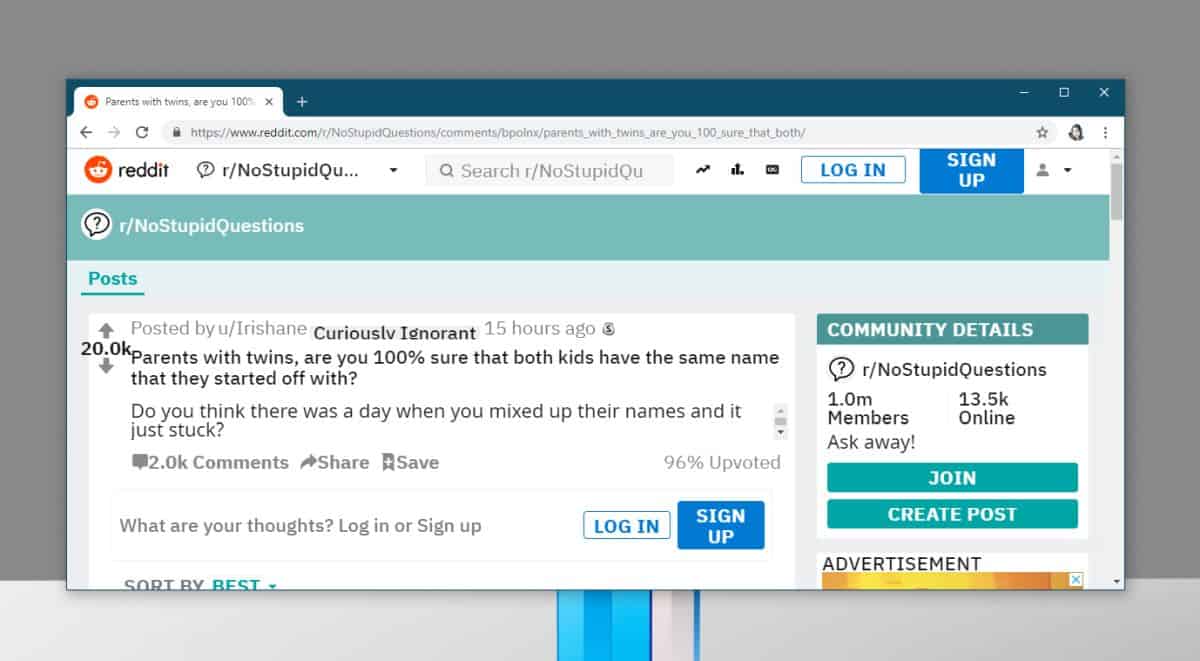 You can set the zoom to zero and the font will still be larger.
On its own Chrome lets you choose the size of font with far more restrictions. You can make it small, very small, large, or very large. The default is set to Medium and is also the recommended font size.
You can try the default options first but they may still result in overlapping text. This is an unfortunate side-effect of changing the font size. Websites are built with a wide range pf displays and their resolutions in mind. They're meant to display correctly even if you have a low or high resolution however, it does reach its limit. When that limit is crossed i.e., when the font size is set abnormally high, text overlaps.