3 Ways To Use Google Chrome As A Music Player For Local Files
We often talk about how powerful web browsers have become; from simple programs that let you access HTML pages, they have turned into very powerful apps that support many other file formats. The modern browser can open images, play videos, and allow you to read PDF documents. So what's stopping us from taking advantage of the many file types that our browser can support? Case in point; what if you wanted to ditch your music player and use Chrome instead? With no additional apps or extensions installed, you can open an MP3 file in Chrome by dragging & dropping it on to a tab, or by using the Ctrl+O function and selecting it from your library and the file will play. But we want something better; a more feature rich player that supports our music library and here's three ways to get all that.

Chrome Extension
It's one of the most obvious and the easiest ways to play music in Chrome though the Chrome Web Store is littered more with extensions that play music from Spotify, YouTube, and Pandora. Achshar Player is a Chrome extension dedicated to your local music. Not only can does it support playlists but it also features support for directories, sorting by artists, songs, and albums, a search feature, and shuffle and loop features. The interface is lack luster though and it might take something away from your experience. The player opens in a tab and the tab must be kept open at all times.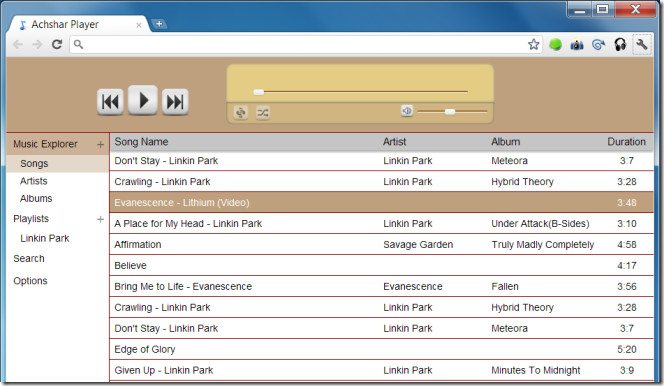 Download Achshar Player from Chrome Web Store
Chrome App
If you want to separate the music player from any and all Chrome windows you have open, you can use a Chrome App and we found two amazing ones that support directories, shuffle, loop, and more with an amazing interface to boot.
Remo is available as both an HTML5 based web app, and as a Chrome App with an Android app that lets you control playback. Not only does it play music but also supports lyrics and an equalizer. The Chrome app does not fetch lyrics but instead supports them if they are embedded in the music file. It supports MP3 format files. To create a playlist, open a directory and select which songs you want to play. Remo does not allow you to save the playlist so you will have to recreate it each time you use the app. If you decide to rely on it, consider creating playlists by sorting songs into folders and then selecting them.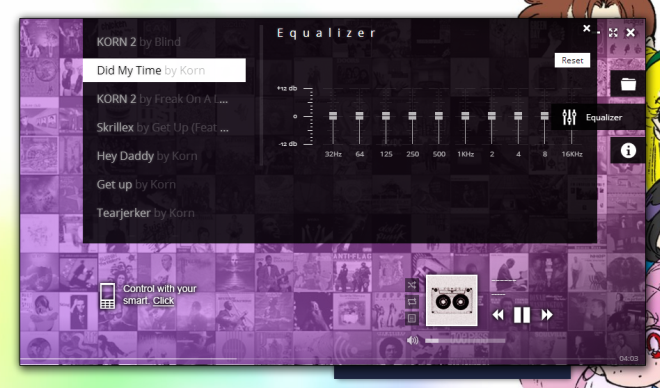 Download Remo Music Player from Chrome Web Store
MP3 Player is another Chrome app that has fewer features compared to Remo but a more compact design that gives a clean look. It supports directories, shuffle, and loop features. All songs in a selected directory can be listed with the name of the artist and album. Sadly, this app does not support playlists.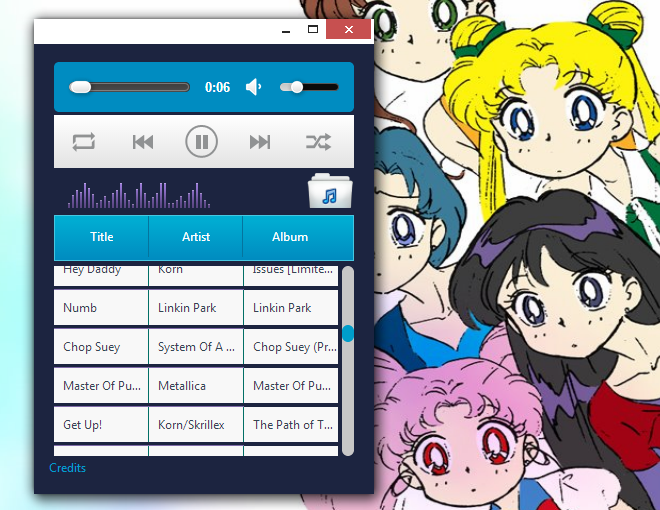 Download MP3 Player from Chrome Web Store
HTML5 Web App
You can use Remo's web app to play local music files and it is by far the best and most aesthetically pleasing web app we found for playing local music. Alternatively, there is the MP3 Player by Antimatter. It can load your entire music library and lets you search for songs by name or artist. It supports track shuffling but not looping.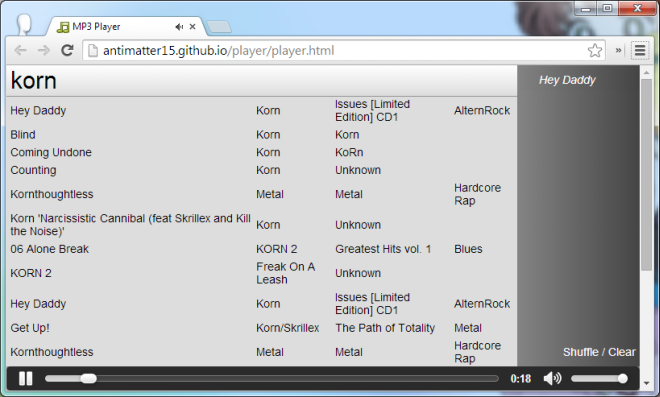 Do you know about a great music player for Chrome that supports local music files? Let us know in the comments!