How To View The Explore Feed Tab On Facebook
For a very brief time, the Facebook apps for iOS and Android had an 'Explore Feed' tab. This tab was represented by a rocket symbol. The Explore Feed tab on Facebook showed you trending posts within your circle of friends as well as from popular pages. The tab didn't show you what you friends were sharing or reading. Instead, it showed what was popular from the pages you and your friends followed. It wasn't all bad and I was surprised to see it pulled from the Facebook for iOS app.
If you're in the same boat, you can still visit the Explore Feed tab on Facebook web and in the iOS and Android apps. Here's how.
Explore Feed Tab On Facebook Web
Visit your Facebook home feed. Scroll to the bottom of the left column and click "See More" under the Explore section.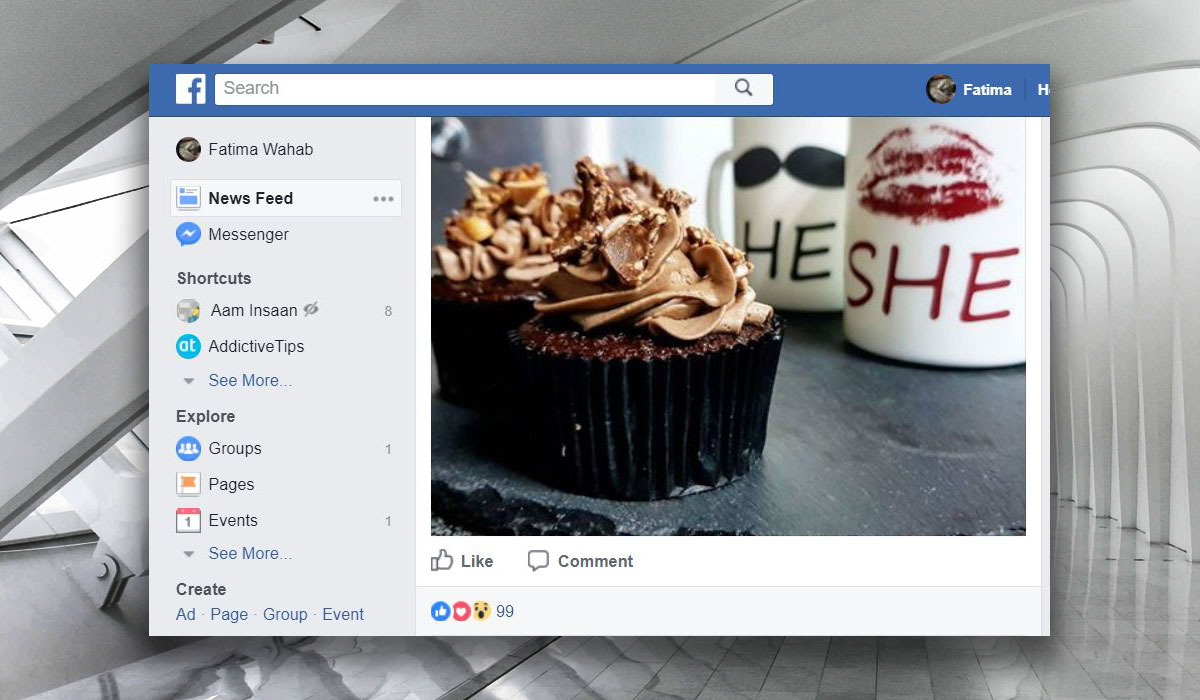 When the Explore section expands, you will see an Explore Feed option. That's the same as the Explore Feed tab that was briefly added to the Facebook apps.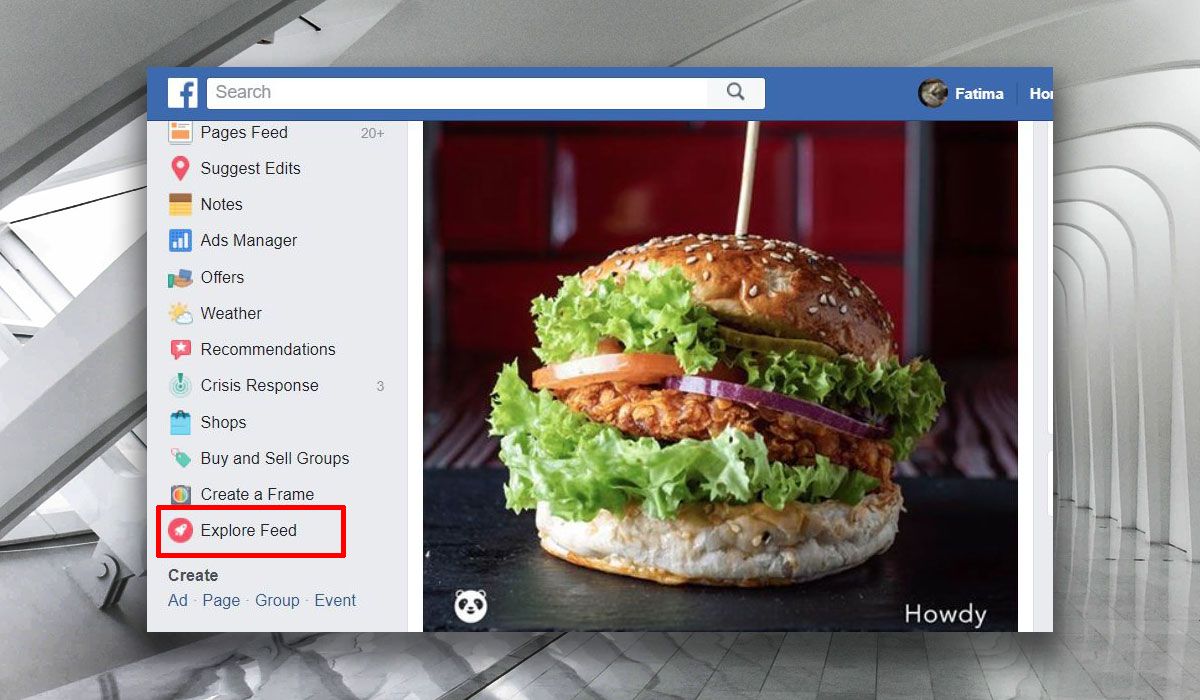 Click it and you'll be taken to the Explore Feed tab.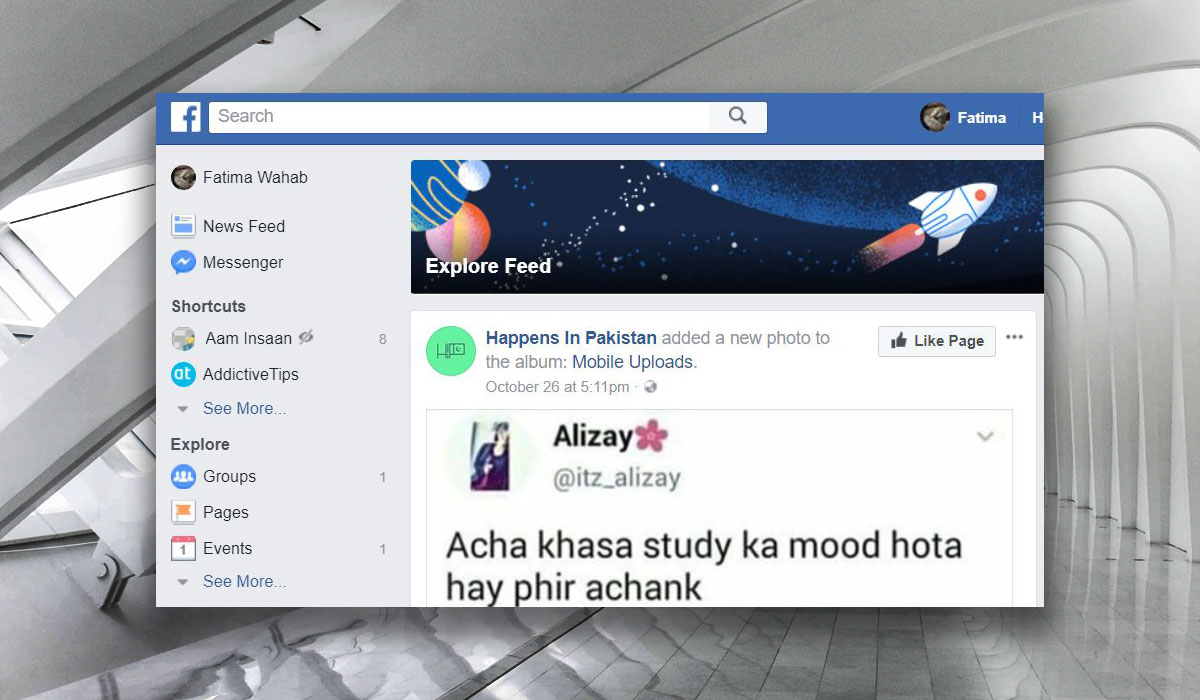 Explore Feed Tab On Facebook App
To view the Explore Feed tab on Facebook in the iOS or Android app, tap the more tab. It's the one with the hamburger icon i.e. the three lines. Scroll to the bottom of this tab and there will be an 'Explore Feed' option here. Tap it.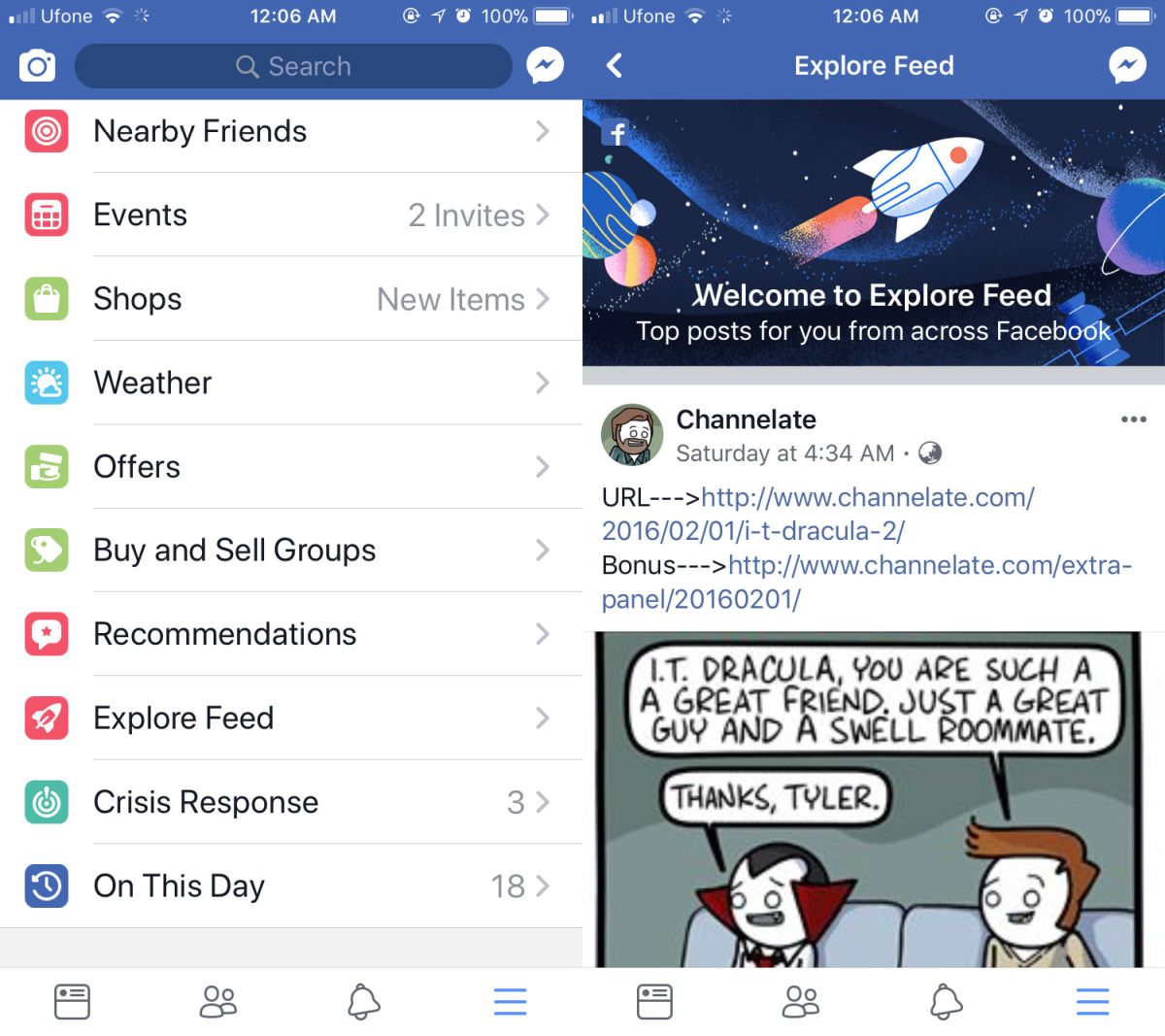 Explore Feed isn't bad. I personally found it was a good way to see what was popular on Facebook pages that I didn't want to follow. These were pages that mostly posted the same stuff that was already circulating among popular pages, or it was mostly click-bait. It's a good way to know what is trending within your circle. Facebook doesn't have trends the way Twitter does. It pushes content either by suggesting it as something your friends like, or through ads.
If certain stories are trending, e.g., elections in a country, a sports event, or a holiday, Facebook might show you trending stories. A part from this, there isn't any way to discover new content on Facebook. Hashtags are again centered around a story that's already trending.
Since the Explore Feed tab was only a part of the Facebook app for a month, at best, it's unlikely people will even know there's a way to explore feeds on Facebook. Of course, the tab also showed you content you might not like because it was coming from pages you didn't follow. An overly enthusiastic user might take the opportunity to start reporting content instead of ignoring it. Perhaps that's why Facebook moved it to the back burner.