Microsoft's Realistic Painting App FreshPaint Now On Windows Phone 8
It has almost been a year since the release of FreshPaint on Windows 8. When the app first came out, people quickly realized that despite having less features, the app could likely be the future replacement for Microsoft's iconic MS Paint. With FreshPaint, you get a very realistic mixing pallet and brush strokes that appear quite realistic. While a lot of people do some serious artwork on their computers, the same can't be said for smartphones. Sure, there are apps like Inspire for iOS, but most of the times they are used for mere doodling or idle finger-painting. Maybe that is why it has taken FreshPaint so long to make the jump from desktop to WP8, but now that it is finally here, a lot of users might find themselves mesmerized by the sheer quality on offer in it.
There are three ways you can start using FreshPaint. If you have a brilliant idea that doesn't require any external stimulus, just hit the '+' button from the bottom bar, create a blank canvas and start painting. To use a photo as the backdrop for your painting, however, you have to begin by importing an image from the camera roll, or shooting a new one right from within the app. Before starting to paint over a photo, FreshPaint lets you apply a filter to the image. There aren't too many of these photo effects available in the app, but that's understandable as you are supposed to manually create the magic rather than have it done for you automatically.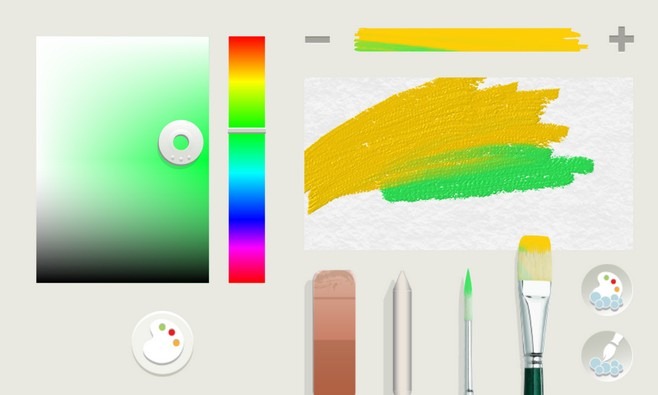 First of all, you have to decide upon the perfect colors and brush thickness for your painting. To choose a color, tap a brush and then select one of the default entries available in the collection. To mix multiple colors, select one color, smear it on the blank area to the right, and then choose the next one to paint over it. You can also change the thickness of the brush strokes by hitting the + or – keys located at the top of the screen. You can use the eraser to fix any mistakes you make, or the chalk next to it in order to tweak it further, just the way you would use it in real life.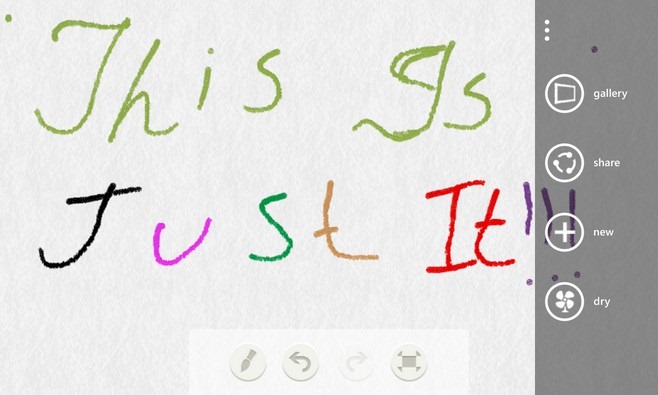 Now that you have created the perfect color for your strokes, hit the back button and start painting. You can zoom into specific areas of the canvas for greater detail. Just like real painting, FreshPaint offers the option to let your paint dry quickly so that it gets a more finished look. Once a painting is done, it can be shared over social media, or via email and SMS.
FreshPaint is a free app, and it would please a lot of people if it starts coming as a default Windows Phone app in the future. Give it a go if you own a WP8 device.
Install FreshPaint from Windows Phone Store