Nokia Releases SophieLens, Glam Me Lenses & A Plea-For-Instagram App For Lumia
Camera quality has always been a major bragging right of the Nokia Lumia series. You can point out many shortcomings in the Windows Phone platform but when it comes to hardware, Windows Phone 8 devices can certainly hold their own against most competitors. Nokia realizes this advantage, and a lot of their apps focus on image editing and photography. Once it really catches on, the whole concept of 'lenses' is sure to make Lumia popular among photo-freaks even more. For now, Nokia is taking steps in the right direction, and has released three photo-related, apps exclusively for Lumia devices! Glam Me, SophieLens and #2InstaWithLove all let you make changes to your photos in one way or another, and that too without spending too much time.

Nokia Glam Me
Glam Me is designed to make your self-shots look perfect. The app combines image filters with face enhancement options. There is one obvious caveat – Glam Me works only if your device has a front-facing camera. When you snap a photo using the app, Glam Me is intelligent enough to change a few aspects of your face automatically. If you are not satisfied with the result though, simply tap the 'Edit' button from the bottom bar. Using simple sliders, users can soften skin color, change the face's tone, whiten teeth and alter eye size. The 'compare' button gives you a movable slider that you can drag around to get a full view of the changes before you make things permanent.
In the 'Special Effects' part of Glam Me, there are some really good filters that you can apply to your photos with a single tap. There is no option for changing the intensity of an effect though, so you will have to be content with the default value.
Glam Me works with all Lumia devices that have a front-facing camera and are running Windows Phone 8.
Download Nokia Glam Me For Windows Phone
SophieLens for Nokia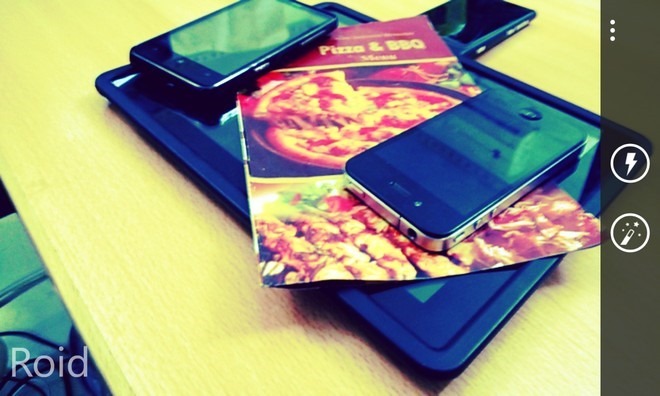 Apps like SophieLens can really show the world what lenses can really do. This lens comes with a boatload of image effects that can be applied to the stock camera's viewfinder. The app has been around in the WP Store for a few months, but it has just been re-released by Nokia as a free download for Lumia owners.
A lot of the filters are available for free, but other effect packs have to be unlocked by upgrading to the pro version for $1.29. So give SophieLens a shot, and it just might become your favorite photo editor in no time.
#2InstaWithLove
Microsoft has been trying desperately to bring as many popular apps to Windows Phone as possible but so far, Instagram has proved completely elusive for the Redmond guys. Since no amount of trying on Microsoft's part seems to be doing much good in this regard, Nokia has jumped in, taking a rather novel approach towards the whole issue. Rather than making a fancy photo editor and claiming that it is better than Instagram, Nokia has come up with #2InstaWithLove.
This new app is a fun way to let Instagram know how much you want their app to arrive on your Windows Phone. #2InstaWithLove shows you a photo stream of all pictures shot using the app. Every photo has the hashtag #2InstaWithLove associated with it, and you can help Nokia's cause by sharing it on Facebook, Twitter and other social networks to help urge Instagram to release an official app for the platform.
The app is free and compatible with all Lumia devices running Windows Phone Mango or above.