How To Add 3D Effects In Photos On Windows 10
Windows 10 has been big on both augmented reality and 3D objects. The Paint 3D app is a great, basic tool to help you learn how to make 3D objects. Microsoft is adding more 3D options to other apps and a recent update to the Photos app now lets you add 3D effects to a photo. The feature is available on both the production and release channels. Here's how you can add 3D effects in Photos.
SPOILER ALERT: Scroll down and watch the video tutorial at the end of this article.
3D Effects In Photos
Open the Photos app and select the photo you want to add 3D effects to. Click the Edit & Create button at the top and select 'Add 3D effects' from the context menu.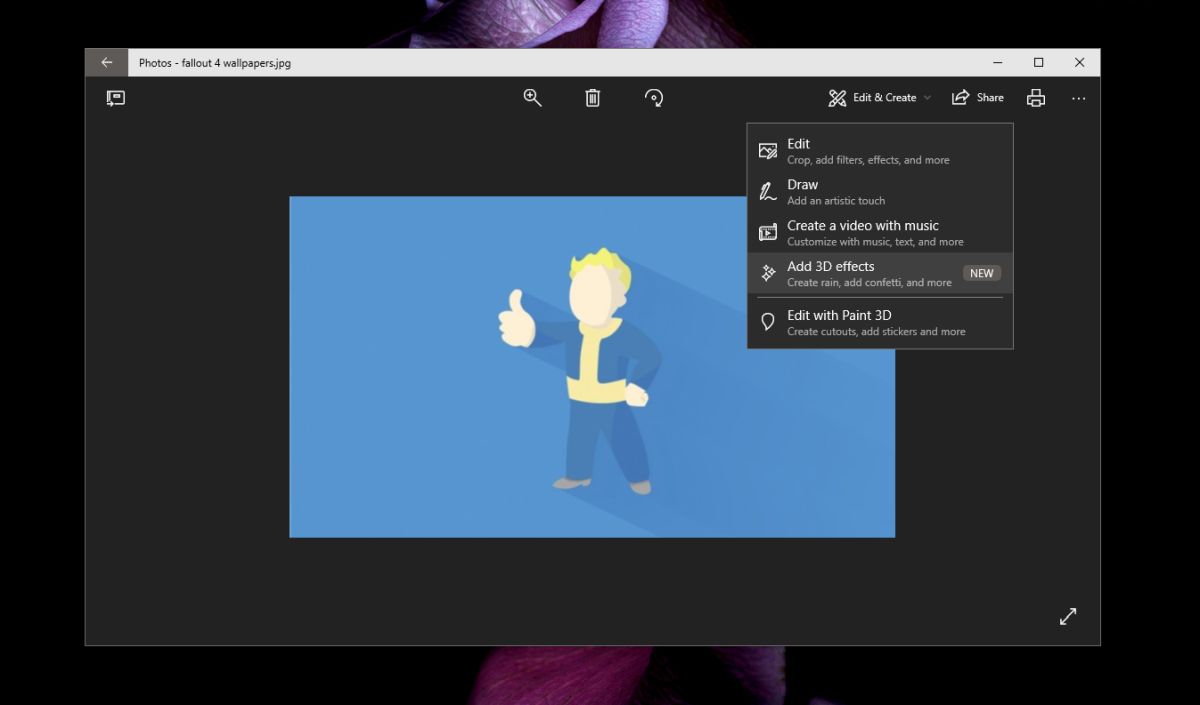 This will open the photo for editing and list all the 3D effects that are available. The 3D effects are accompanied by sound effects too and they're animated. This goes without saying that the final image you save isn't going to be in JPG or PNG form. In order for the image to save with the animation and the sound effect, it will have to save as an MP4 file.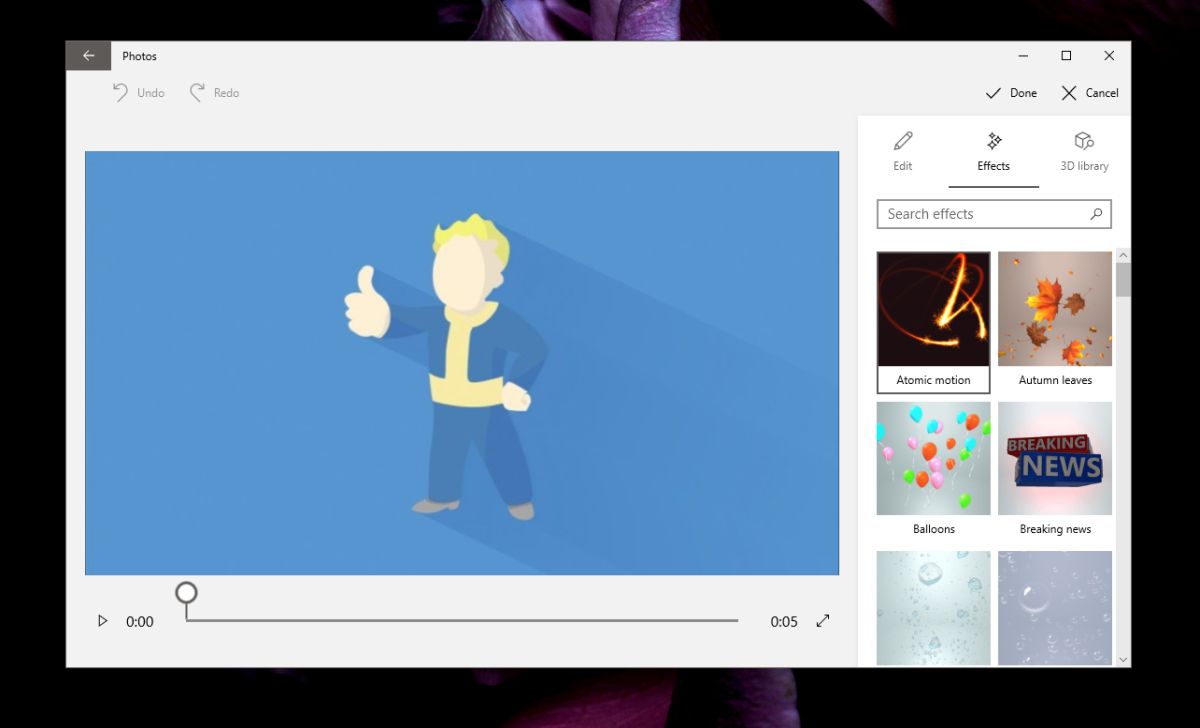 You can preview the image. The following is a GIF so there's no sound. The sound effects aren't the most creative but the effects aren't bad. They're basic but you can search for more 3D objects in the library although they may not all have sound effects. The final MP4 file will only be 5 seconds long.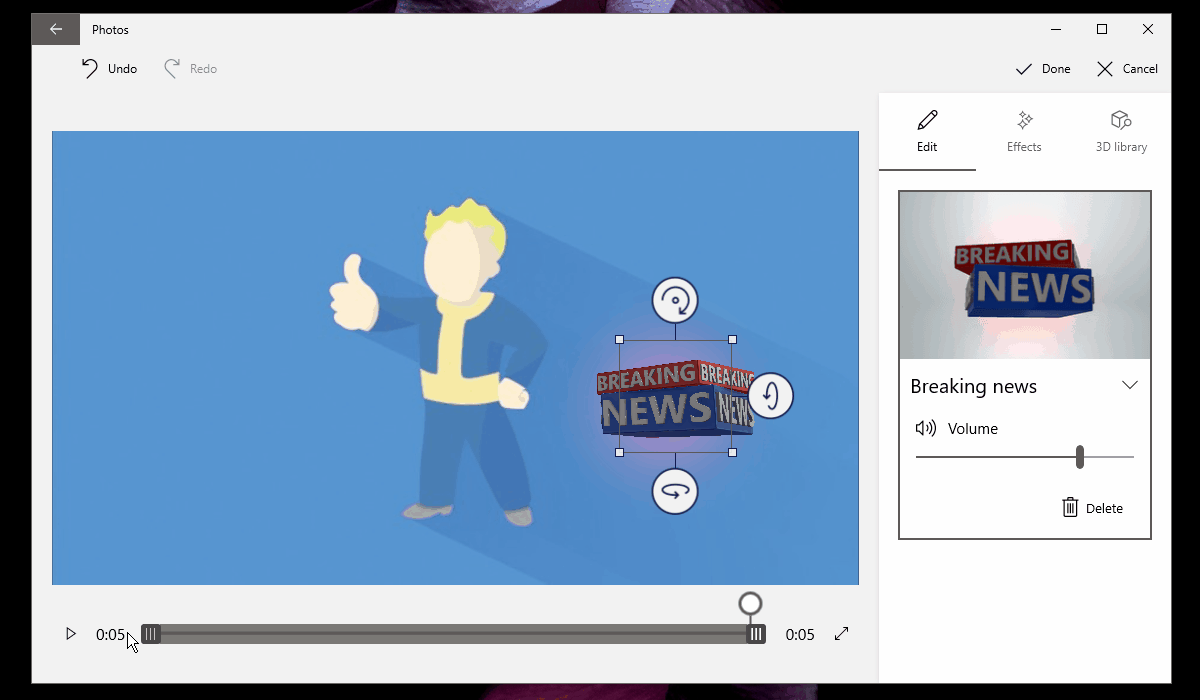 The effects in the 3D library aren't saved on your system. You will have to download them. All you have to do is click the thumbnail of the effect and allow it to download. It can take a while for it to download so be patient.
When you add a 3D effect, you have the option to move it around and resize it. Also, since it's 3D, you can change what angle of the object you see i.e., change it's orientation.
The image can only save as an MP4 file. There's no option to save it as a live image, or to save it as a GIF. It's probably better that you can't save it as a live photo since it may not be compatible with other operating systems. The MP4 file will work on everything so feel free to share it.
The new, edited image is saved to the same folder as the original image. It's always saved as a copy and your original image will always be there. Once you add an effect you can't remove it but you can add more effects.