7Burn Is Designed For Windows 7 Users To Burn Blu-Ray Disc
Earlier, we wrote about Tiny Burner, which is a portable disc burning software. Just today, we came across 7Burn (available as both portable and installer package), which is a more feature rich application. According to the developer, it is designed to work properly under Windows 7 through IMAPIv2, that enables to use any support for writing discs, including Blu-Ray.
Other than being a CD/DVD burning software, this open source app also provides additional features like creating image files and erasing rewritable discs.7Burn is quite a lightweight software and had a 32MB memory stamp during the burning process (while testing).
The main interface of 7Burn provides easy options for selecting a desired function to perform. You can either choose to write a disc, burn an ISO image, erase a disc or burn an audio CD.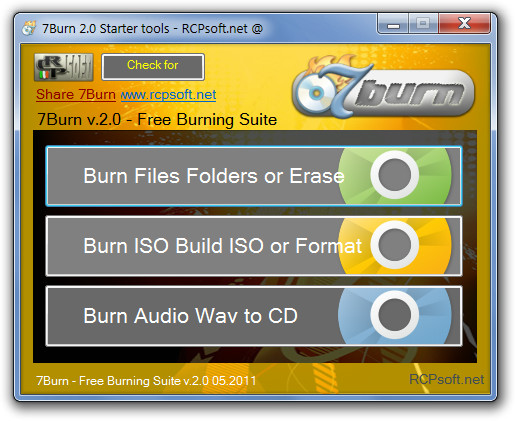 To burn a disc, select "Burn Files Folders or Erase" option from the main interface and head over to the Burn Disc tab. Add files or folders to burn and click Start Burn.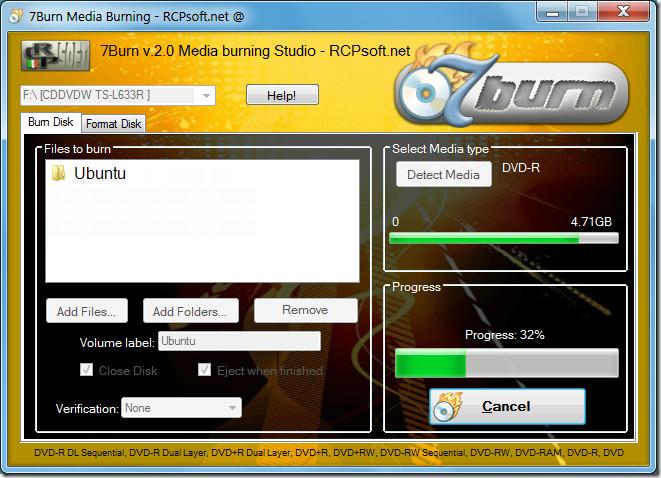 The Format Disc tab can be used to erase rewritable discs. Just insert a disc in the optical drive and click Format Disk to erase it.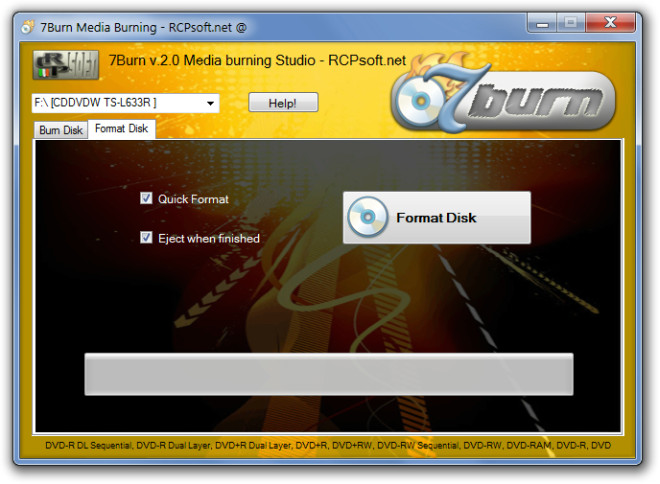 7Burn provides immense convenience when it comes to its ISO burning and creation feature. You can easily create ISO images and burn existing ones. To create an ISO image, go to the Build Image tab, add the desired file(s) or folder(s) and click Build Image. Likewise. You can Burn an image by adding an ISO file from the Burn Image tab.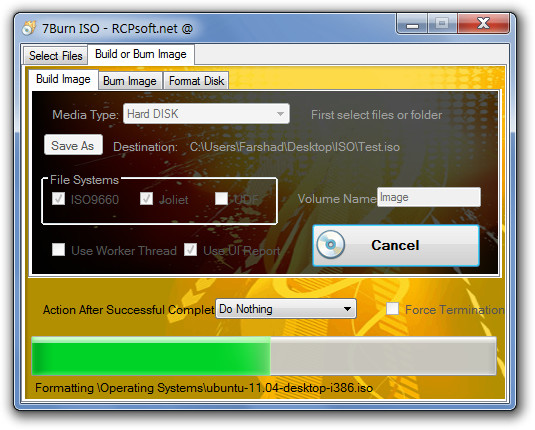 7Burn also supports burning audio CDs. However, this is only limited to audio files of WAV format.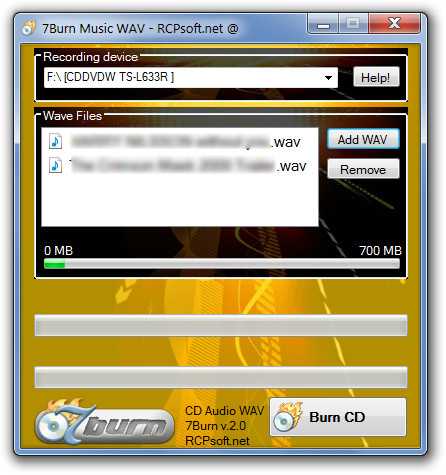 7Burn is a useful and feature rich disc burning utility which provides the convenience of portability and low memory consumption without a prolonged disc burning time frame.
7Burn has been developed to work properly on Windows 7. IMAPI2 is not supported on older versions of Windows, so you might have to install the update from here: https://support.microsoft.com/kb/KB932716