8 New Features In VLC 1.0 That Will Make You Rejoice
VLC Media Player 1.0 gets launched after years in development, you download it instantly and launch it up. "Huh! There seems to be nothing new", you proclaim. This is exactly what this post is about, showing you eight new useful features of VLC 1.0 that your faint eye can't see otherwise.
Instantaneous Pausing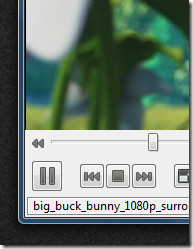 "Is this even a feature?", say ex-vlc fanboys who have ported over to other media players. In fact, this is one of the many features that has been requested for such a long time. Instantaneous Pausing allows a user to pause any video the moment he/she hits the pause button, no more delays. It pauses at the exact frame(without skipping) which is quite impressive.
Live Recording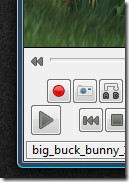 Yup, you heard it right. The latest version now supports on-the-fly recording for all type of medias. In case you are wondering how to make recording easier, go to View menu and hit Advanced Controls. You will now see a Record button next to control buttons.
Frame By Frame Playback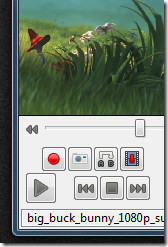 So you are watching a superhero movie with your friends and a huge explosion goes off. To enjoy it once again, you can now go over it frame-by frame with the frame by frame playback functionality. When you enable advanced controls from the View menu, apart from Record, Snapshot, and Loop buttons, you will find the Frame-by-Frame Playback button. Clicking it once will move your video to the next frame, pressing it again will move it to another frame ahead and so on.
Before VLC 1.0, if you had to take a snapshot of any part of the video the quickest way would be to hit snapshot button at the right time during the video. If you don't get lucky, an alternative way is to try hitting the Pause button which will actually pause the video after missing few seconds. Frame by frame playback makes tasks such as snapshot much more easier.
Customizable Interface
So you don't like the look, right? No problem, now you can customize the interface according to your own styles and needs. Simply head over to the View menu and hit Customize Interface. Now go ahead and select the buttons that you want, the position at which you want them, and much more. There are also some pre-configured Profiles that you might want to try out.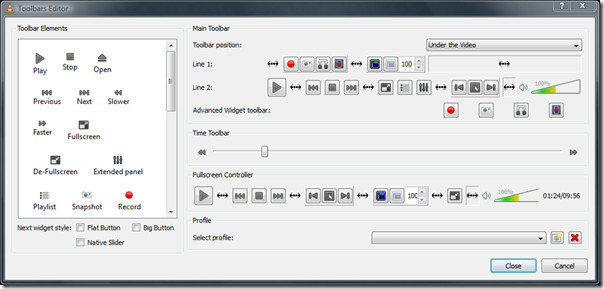 AirTunes Streaming
For those who don't know what is Airtunes streaming, it is a functionality for Apple's Airport Express that allows you to play media files on your home stereo speakers. Originally it was developed to work with iTunes but now VLC has officially added the support for AirTunes streaming as well.
If you have Apple's Airport Express properly installed, all you need to do is to load up your favorite media file on VLC Media Player, head over to the playlist, right-click the media file and hit Stream. Ofcourse you will need to tweak some basic settings later, but it works flawlessly.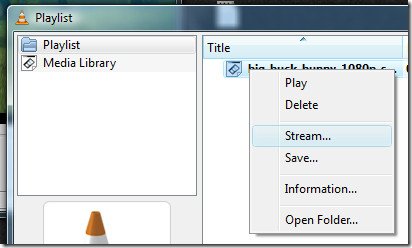 Full screen Interface/Minimal View & Better Video Scaling
Whether you have an old 17" monitor or the latest 40" LCD, VLC Media Player will now scale your videos better in fullscreen mode. Don't get confused between Fullscreen Mode and Fullscreen Interface, the former is the same old fullscreen when you double-click the video, while the later is the new functionality. Fullscreen interface and Minimal view, both can be accessed from the View tab and are important in their own terms.
– Fullscreen Interface comes useful when you have to watch the video in fullscreen and at the same time want access to the menus. (Hotkey: Ctrl+H)
– Minimal view comes useful when you want to watch the video in fullscreen mode and keep watch on other windows in the taskbar as well. (Hotkey: F11)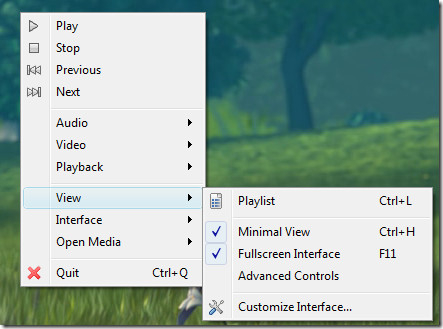 Finer Speed Controls
Remember the good old days when you were able to easily forward and reverse your movie in the VHS Player, such a functionality is back in the latest release of VLC but in a whole new way. Head over to the Playback menu and you will find all types of Speed Controls from faster/slower to jump forward/backward.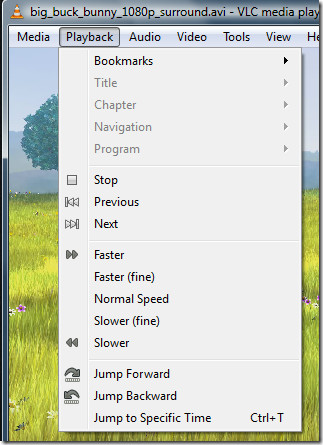 New Formats And New HD Codecs
If you are searching for a good video player that can play HD-DVD and Blu-Ray movies seamlessly, you just found one. The latest release of VLC brings many new HD codecs, formats, and adds some improvement to various Demuxers and Encoders. Now you can play Blu-ray and HD-DVD movies without any lag.
Note: If you experience lagging while playing HD Movies, make sure that your hardware actually supports it before complaining about VLC to the developers.
Miscellaneous
Apart from the features that we have mentioned above it now also supports two new playlists: Windows Media Player Playlist(WPL) and Zune Playlist(ZPL). It also brings some core improvements to the subtitles and allows you to export the playlist in HTML format. Another important improvement has been made to the video when running in fullscreen mode, you can now zoom inside while keeping the black borders. To see the full list of changes, check out the changelog.
Haven't downloaded the latest version yet? You can still grab it now.
Enjoy!