Batch Compress Files/Folders In UPX, ZIP, Or 7z Format
If you are looking to batch compress  files and folders or decompress archives without installing a software, ArcThemAll will do the job. It is a free portable tool for Windows that can compress(also decompress) files and folders to three important formats, upx, zip, and 7z.
To compress a file, first select the files and folders, then select the output and the operation(compress), and finally select the format and compression level. Once ready, click Go and you are done.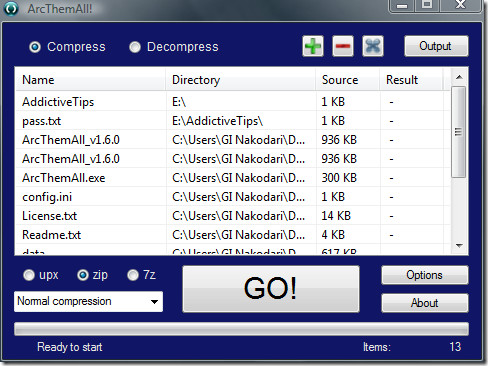 To decompress all you have to do is to change the mode of operation to Decompress, that's all. Note that the options during decompression are different, to decompress zip or 7z formats you will select archive as shown in the screenshot below.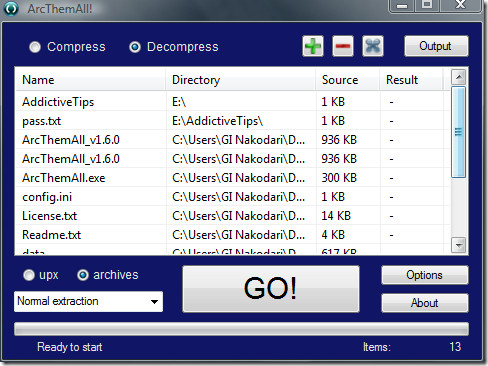 You can also encrypt a zip or 7z archive by going to Options. Apart from it there are tons of General and UPX options to tweak.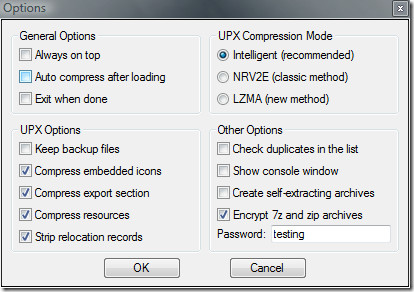 Overall, it is quite a handy tool for quick compression or decompression on the go. It works on all versions of Windows.
Enjoy!