Add Functions And Commands In Windows Explorer Context Menu
FileMenu Tools lets you manually customize and extend the Windows Explorer context menu. It adds built-in utilities to perform certain tasks & operations on files/ folders and adds customized commands that let users run external applications, copy or move a files to a specific folder or delete specific file types, and much more. With this tool you can also customize the "Send to" sub-menu by enabling or disabling context-menu commands.
This utility is a spot on solution for Windows users looking to manage most of the operations via their context menu. Not only does it have a simple interface, it logically presents all functions and menus one wishes to see there.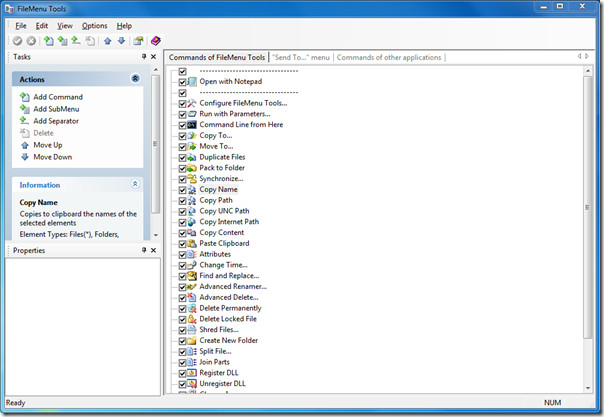 Whether you're creating, synchronizing a new folder, moving, copying or even renaming a file; this tool will come in handy during all situations. It comes with features that enhances the context menu's usability.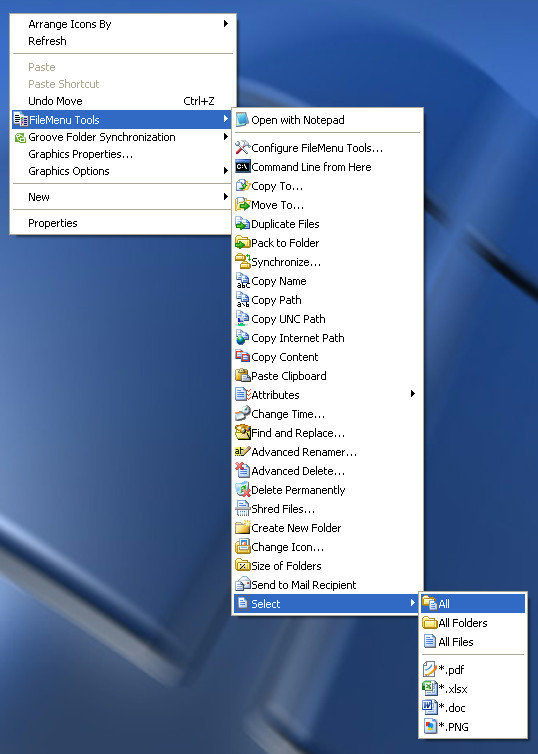 Users can choose a menu and use actions provided in the  function list to add commands, sub-menus and separators.  Clicking a menu item displays generic function descriptions and properties. You can also move/delete menu items with a single click.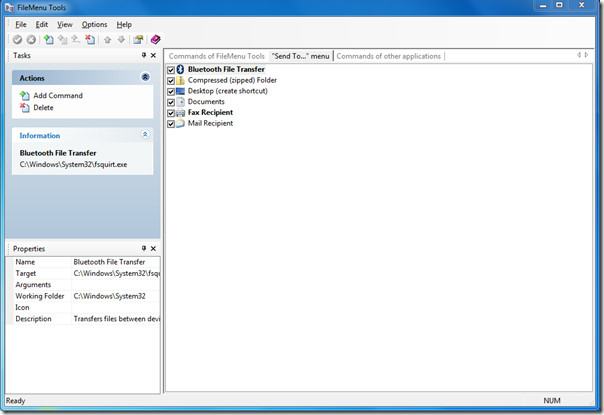 Arguably, the most powerful function of FileMenu Tools is it's capability of Adding commands to a file menu. Advanced users familiar with element types, extensions, and variable manipulation wouldn't have any problem filling in all fields for new commands. Other users will find the Help section very useful for getting answers for most of the questions.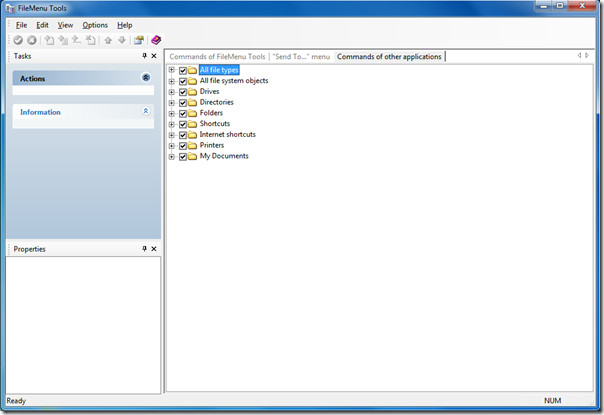 FileMenu Tools proves worthy when you think of high performance file menu utilities that comes at no cost. In a nutshell, it lets you configure the following aspects of Windows Menu:
Customize the "Send to" using a sub-menu
Add customized commands to run external applications
Copy/move to a specific folder or delete specific file types
Enable/disable commands added by other applications to the context menu
The latest version works with both 32-bit and 64-bit OS simultaneously. Supports all versions of Windows, including the latest Windows 7.
For more, also check out Context Menu Editor.