Context Menu Editor For Windows 7 & Vista
There are countless guides explaining users to tweak their registry to add a certain program in the Windows Explorer context menu. Editing the registry is never recommended and should be only touched at the last resort. If you want to add some programs to the context menu quickly, give Context Menu Editor a shot.
One reason we love this tool is it's ability to automatically add the icon when a program is added (this is because it supports extraction of icons from .exe format). Another reason is the support for adding programs to Extended context menu (which can be activated by holding Shift + Right-click).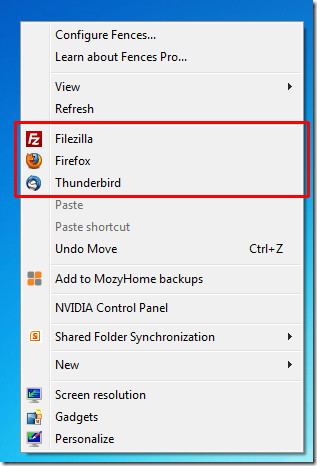 To add the programs in the extended context menu, make sure the Extended checkbox is checked. You can also add Website URLs quickly but keep in mind that uncluttered context menu is always the best.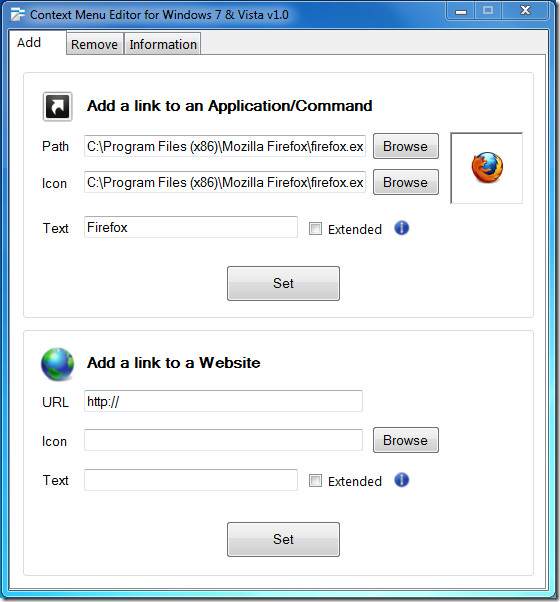 Once you hit Set, the program is added to the context menu immediately, eliminating the need of having to restart the system or logging off.
To remove a program, head over to the Remove tab, right-click a program and select Delete. Hit Launch Registry Editor button to open up the Windows Registry.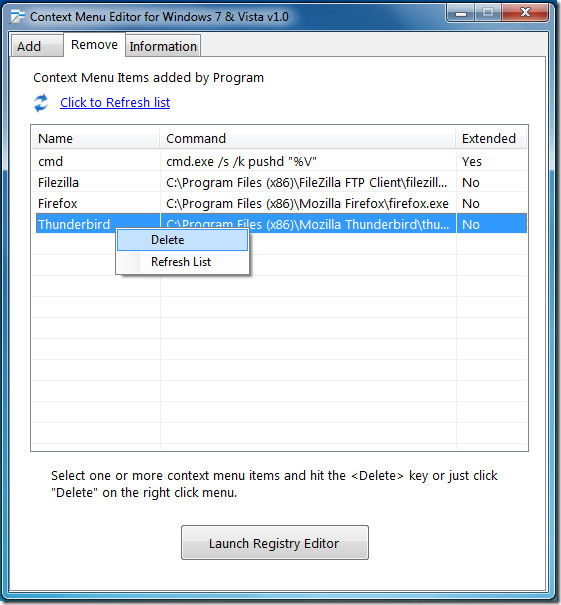 It is developed for Windows Vista and Windows 7 only. For more, also check out Your Menu.