How to add Microsoft Store games to Steam on Windows 10
Steam isn't the only place you can install games from. There are other platforms/apps that can run games e.g., Xbox and the Xbox app or the Microsoft Store. Admittedly, no one really goes to the Microsoft Store to look for games but some games can only be found there. Even if you have a preference for Steam though, you might still have one or two games from the Microsoft Store. If so, you might want to add those Microsoft Store games to Steam. Here's how.
Steam lets you add non-Steam games but Microsoft Store apps won't show up in the list. There's a little hack to getting around it but it doesn't seem to work on Windows 10 1809. It is still possible to add Microsoft Store game to Steam and the process is actually much more simple.
Microsoft Store games on Steam
To add Microsoft Store games on Steam, you need to download and install an app called UWPHook. Run the app and from the list of installed apps, select the game you want to add to Steam. Click the 'Export selected apps to Steam' button.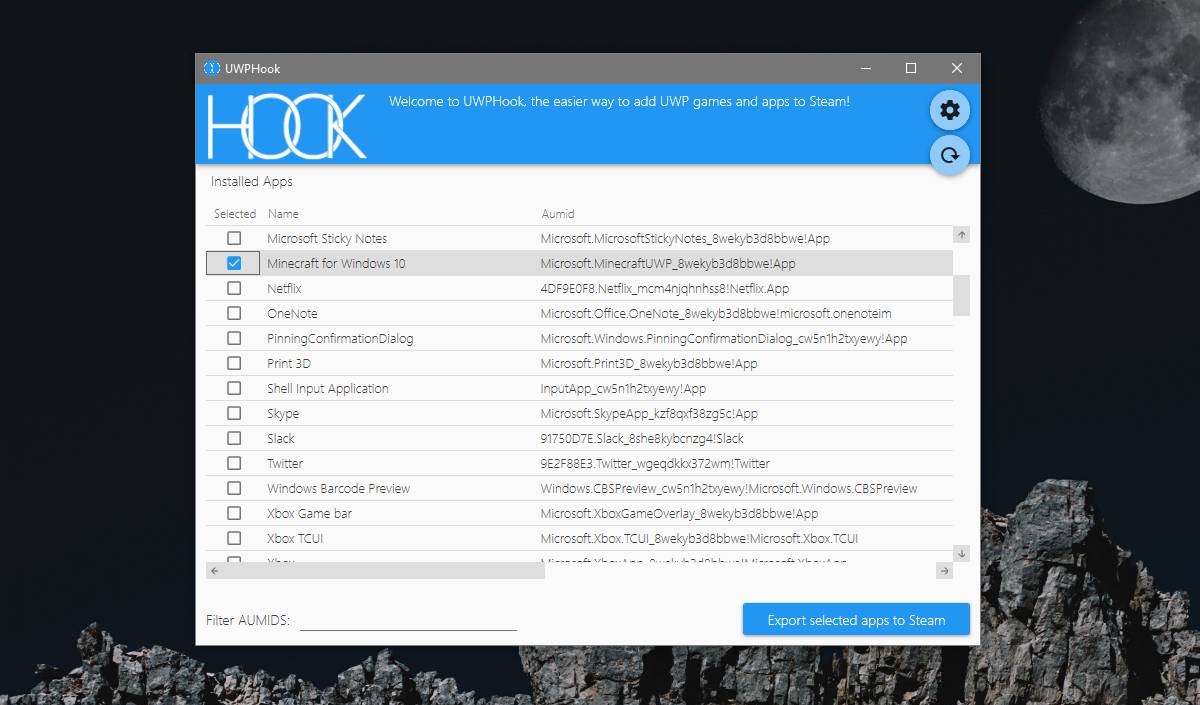 If you have Steam running, quit it from the System Tray and then run the app. Open Steam and click Library. The game should show up in your library. When you click the Play button, it will launch the game.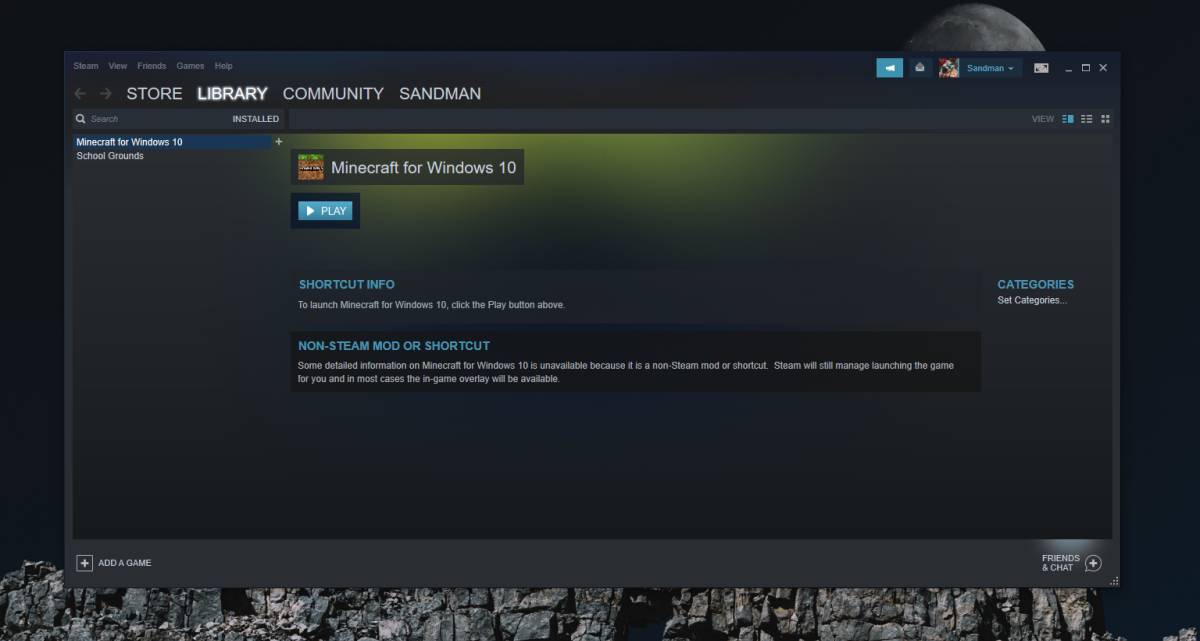 When you add games to Steam, the time you play the game is logged there. Other than that, there are no other benefits to this. If you want, you can also set categories for the game.
If you ever want to remove the app from Steam, it's easy. Open the app, go to your Library, and right-click the game. From the context menu, select the 'Delete shortcut' option and the game will be gone.
If you have other games, i.e., non-Microsoft Store games that you want to add to Steam you can do that. All you have to do is go to your Steam Library and click the little plus button at the bottom. Select 'Add a non-Steam game' from the menu and select the EXE of the game you want to add.
This limitation with Microsoft Store games is only there because the games are UWP apps and they have limitations that normal desktop apps don't have. It's basically the absence of an EXE file that prevents Steam from finding it and adding it to its library.