We are reader supported and may earn a commission when you buy through links on our site.
Learn more
What Recruiters Want to Know about Background Checks
The process of hiring and recruiting new team members can be extraordinarily challenging. The modern climate of contract working and gig seeking means more and more people are searching for temporary or short term work, carving out huge numbers from the list of full time hire potentials. Recruiters want to know as much as they can before bringing someone on board, which is why background checks are an important part of the hiring process.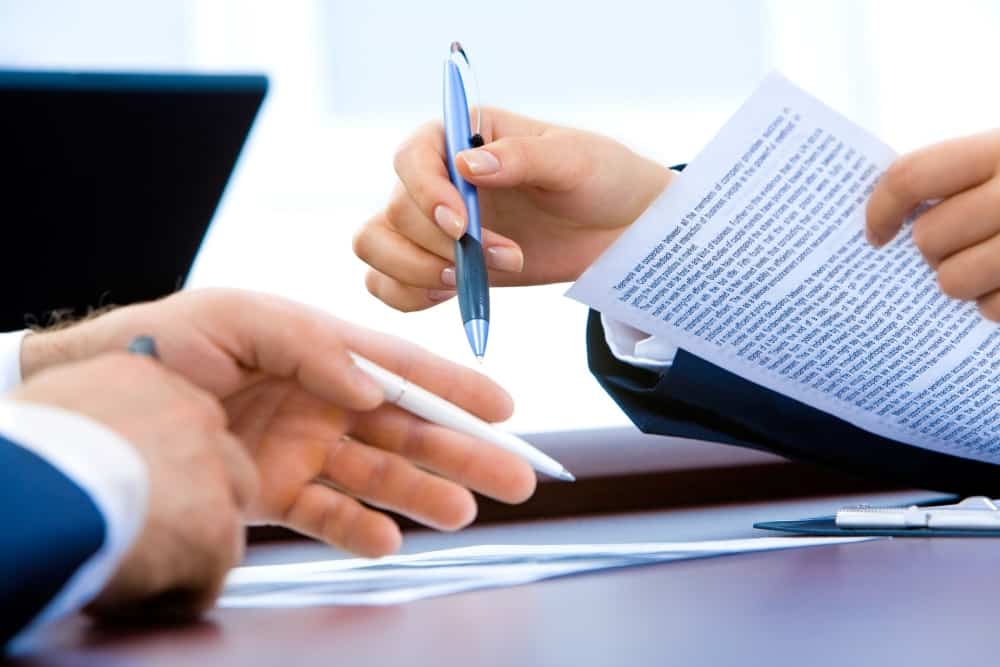 What do recruiters want to know about background checks? Basic information about their potential hires, along with any red flags that might make them a poor choice for full time employment. Adding a new person to the team is stressful enough with the decrease in market size, which is why recruiters knowing about background checks is more important than ever.
Below we'll cover everything you need to know about finding reliable background check services, including what information you can expect to find, what data is crucial, and what pitfalls recruiters can avoid.
What's the best way to run a background check?
When you're about to run a background check for a job, you have a number of options at your disposal. In the past getting this information required lots of paperwork and painfully long wait times. Now, thanks to the digital revolution, it's shockingly easy to run background checks on potential employees.
Finding the best background check services online
What should you look for in a reliable background check service? There's a lot to consider in the pre-employment screening process. Some factors are more important than others, which is why we created the list below. The following section has our recommendations for the fastest, most reliable, and most accurate background checking services you can find online, making them perfect for recruitment purposes.
Accuracy – You need to be able to rely on the data you receive. If a service doesn't include up to date information, your search will be pointless.
Design – Does your background check service deliver information in an easy to understand format, or is it nearly impossible to read? Usability can be a huge issue when it comes to background checking services.
Speed – Background checks can take time, even online ones that comb through public records. You need a service that delivers information instantly or you'll be waiting forever to finish the recruitment process.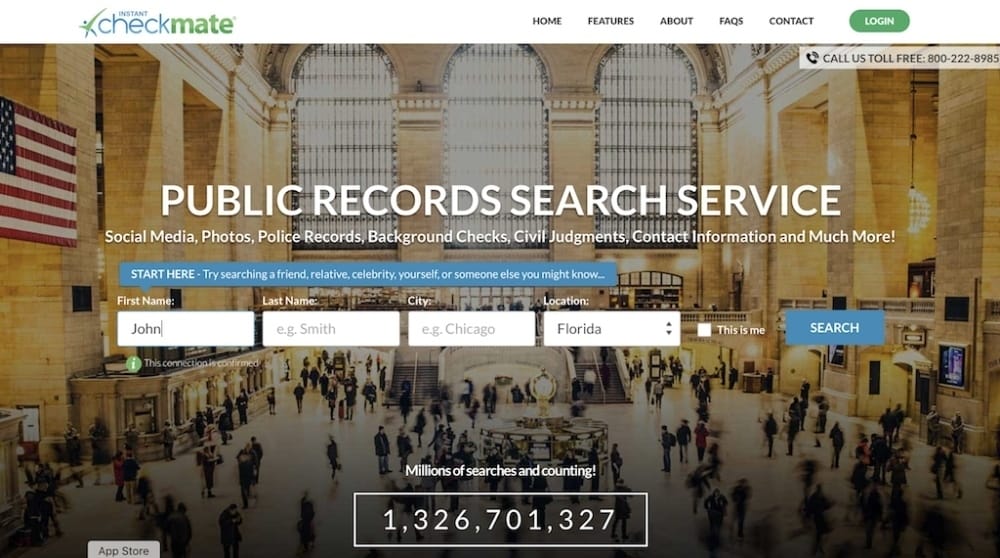 Instant CheckMate is a records searching service that lets you run online background checks with just a few clicks. Use it to search public records for anyone in the United States, including yourself, digging through arrest records, criminal records, known aliases, financial history, previous jobs, and educational background. Information is delivered instantly through an easy to use web interface or on mobile apps (iPhone, Android) for convenient access anywhere you go.
Using Instant CheckMate to run a background check on yourself is as straightforward as typing in your name and city location. ICM sources data from real public records and organizes everything into detailed but incredibly easy to read reports. You'll enjoy unlimited searches with every subscription plan, as well, which makes it easy to check up on yourself at any time.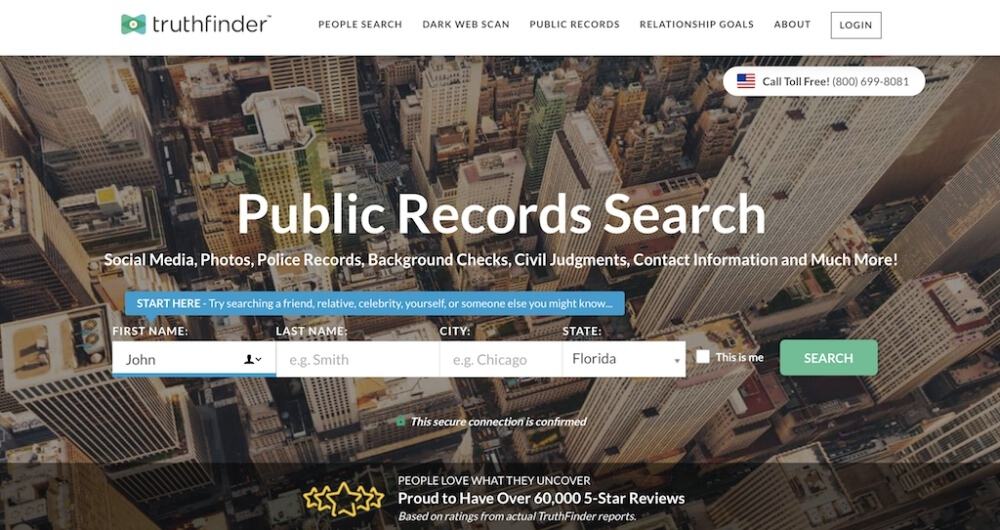 To make sure your employer sees exactly what you put on your resume, run a background check on yourself using a service like TruthFinder. TruthFinder delivers a ton of useful information culled from public records across the country, including criminal and arrest data, contact information, financial histories, educational background, and employment records. You can also search through dark web information and social media data to see what else you can find out, making it ideal for recruiters.
Background checking companies usually let you search thousands of public record sources at once. The trouble with that is few present the information in an easy to understand way. TruthFinder offers the data you need in smart reports that anyone can read in an instant. You can sign up and run a background check on yourself in a matter of moments, or join to run background checks as a recruiter for a company, all without having to interpret complicated charts and data spreadsheets.
3 – Intelius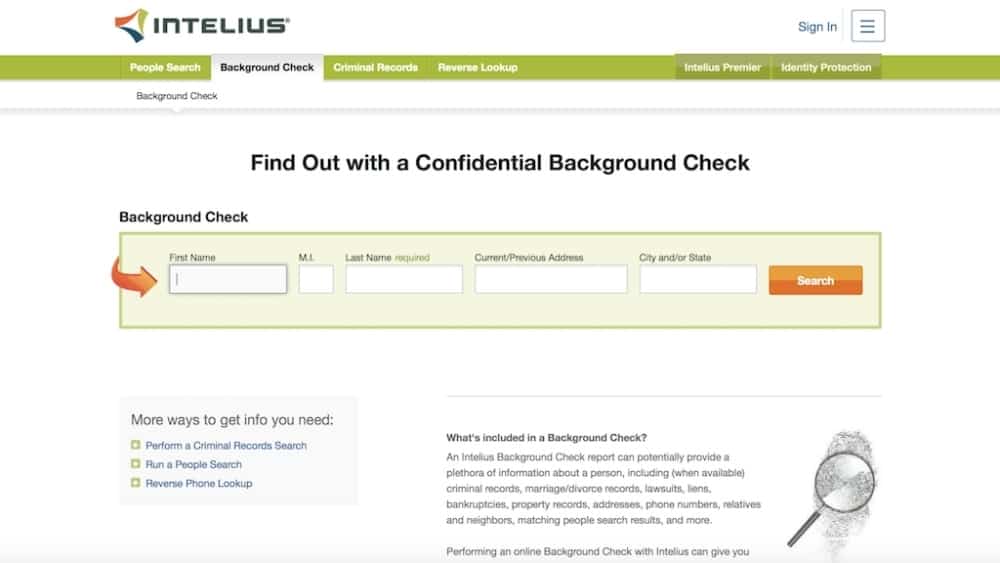 Intelius delivers accurate, up to date, and easy to understand information gathered from countless public record sources. To date, the service has delivered over 50 million background checks to its users, compiling information into incredibly useful reports that work well for self-searches, recruiters, and everyone in-between.
Intelius subscription plans are affordable and offer just the right set of features you need, including instant access to background checks and unlimited searches through readily-available databases. As soon as you join you'll be able to look through arrest reports, social network data, financial information, educational backgrounds, and so much more.
Evaluating the candidate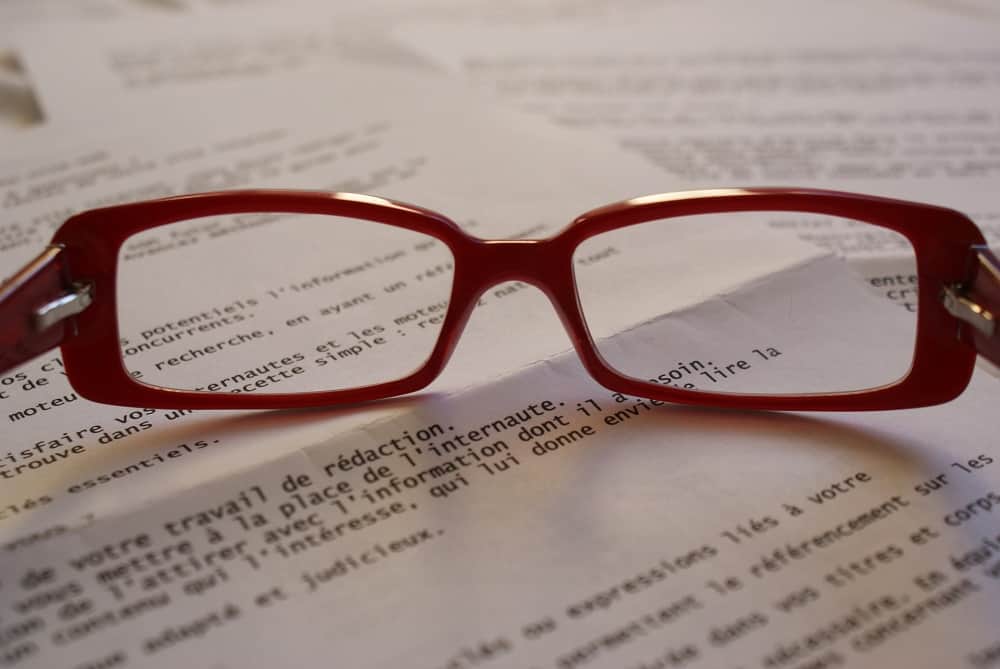 Most hiring managers and recruiters spend less than five minutes looking at a resume. If a candidate passes this cursory test, it's time to really dig into their background details. How far is too far, though, and how deep should recruiters dig?
Social media and background checks
The social media revolution has put an incredible amount of data online, including things that background checks or crime databases would never think of archiving. Some recruiters want to know if it's ok to use social media while conducting a background check. Is it applicable? Is it ethical?
Some background checking services, including the recommended ones above, include pieces of social media data as part of their information package. Separate from this, recruiters can simply go on Facebook, Twitter, Instagram, and other sites and do a manual search for the potential employee to see what comes up.
Most areas do not have specific regulations against utilizing social media as part of a routine background check. The information was made publicly available by the person in question, after all. Some might argue that social media data should be kept separate from career pursuits, however, as personal lives should not have that much weight in a job setting.
In general, there are some regulations covering what can and cannot be used as criteria for not hiring someone. If a recruiter dismisses an applicant based on social media information, they need to have evidence that this information was correct, and that it constitutes a valid reason for denying them the position.
Detecting lies on a resume
Applicants know they have to do everything they can to stand out in the hiring process. Unfortunately, this has come to include half-truths and outright lies in many resumes. In their quest for finding good quality team members, how can you tell if a candidate is telling a falsehood, and what should recruiters do when they encounter a lie?
Some common areas of hyperbole on resume includes the following areas?
Being vague about achievements to appear more qualified.
Fudging awards or experience to match the job requirements.
Adding job titles they didn't have at fake companies.
Lying about education and certification awards.
If a recruiter thinks any of these look suspicious, it's a good idea to scrutinize the applicant's background check a little more closely. It's easy to spot lies such as the above when their full history is in your hands. If an outright lie is discovered, it's probably best to dump that resume in the recycling bin.
Know the law
People have rights when it comes to access to their information. This means just anyone can't hop in and do a detailed criminal background search, not even employers or recruiters. Even if a background check is required, the subject must be made aware that this will take place, and in most cases they will need to sign forms stating as such.
Granting permission for the background check protects both the candidate and the business. It includes statements that the information will not be used to discriminate against the person or use/misuse the information for outside purposes. These laws must be followed or there will be extreme consequences for both the recruiter and the business.
Information gained from a background check must also be handled appropriately. In most cases this means data is destroyed after it is confirmed. Paper copies are shredded, digital copies are deleted, and if the information is required again in the future, it must be obtained through permission once again.
What recruiters want to know from a background check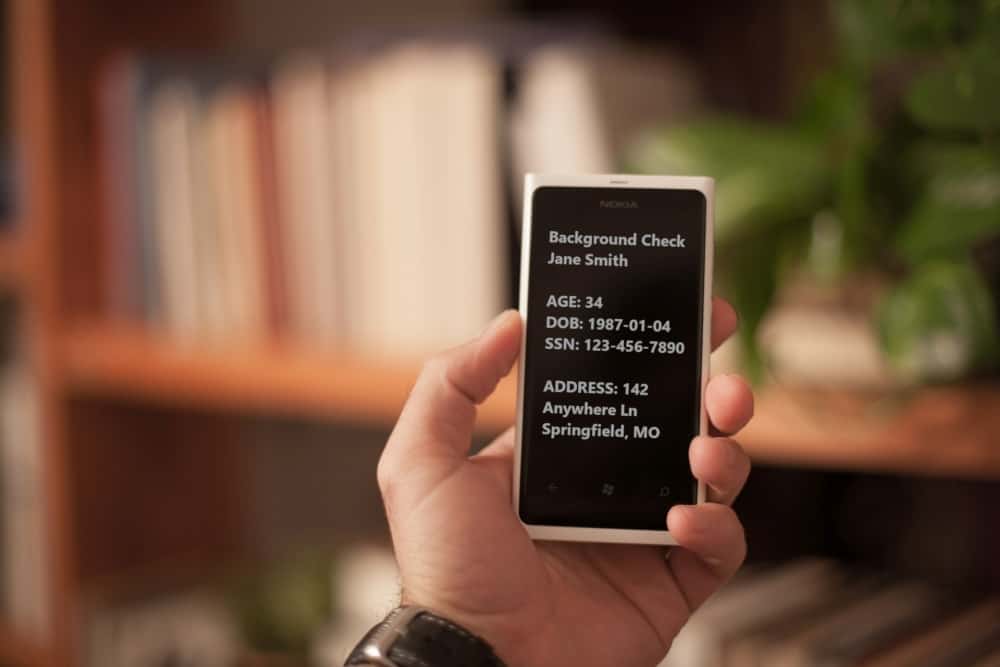 There are things recruiters need to find out from a background check, including basic identity details and potential criminal histories.
Verifying information
This is one of the top reasons background checks are run in common employment situations. The information put on a resume is generally a "take it as you see it" sort of situation. If the applicant has some outrageous or sketchy claims, though, the recruiter will want to check and make sure they hold up to scrutiny. This not only ensures only reliable, honest people get the best jobs, it also weeds out unqualified candidates so the business functions at peak efficiency.
Here are some of the common areas recruiters seek to verify when running a background check:
Employment history at major companies.
Making sure former jobs actually existed and weren't simply made up.
Validating educational degrees and certifications.
Checking current address and contact details.
Checking criminal history
It should be obvious why most companies want to see if an applicant has a criminal history. Most background checks include simple arrest reports and related legal matters, just enough to outline the candidate's past and show if they've been in any major trouble.
Recruiters aren't necessarily looking to dismiss anyone with a criminal past. Instead, they want to make sure the applicant didn't lie about their past, and to see if any potential issues might arise hiring someone with an unknown background.
Another reason why criminal backgrounds are important is that the business needs to protect itself. Hiring someone who lies about their past or who has a long rap sheet could put the company in hot water in the future.
What's on a background check?
Criminal background checks can include everything from detailed arrest reports to felonies and large misdemeanors. Smaller infractions such as parking tickets usually do not show up on a criminal background check. Even if they did, most employers won't judge an applicant for minor things like this. Financial issues such as tax evasion will likely show up on a background check, as will immigration violations and crimes committed outside of the country.
Other information recruiters look for on a background check includes any licenses an applicant might have, including medical and legal ones claimed on a resume. Marriage records, phone numbers, addresses of residence, and other personal details are also available and will be checked against the resume for verification.
Want to know more? Check out our complete guide on what shows up on a background check for a job so you'll know exactly what a recruiter will see when they run your name.
Conclusion
Recruiters use background checks to make sure the applicant they're considering is who they claim to be. They go through basic identity details, verify any educational or employment claims, and sometimes take a quick look at criminal histories to ensure no major issues exist. It's all part of the hiring process, and it's easy to get a heads-up by running a background check on yourself to see what the recruiter will see.
Are you a recruiter who runs background checks on hirees? Have you had any unusual experiences while going through the application process? Share your thoughts in the comments below.