Adjust Subtitles Using Dual Reference Points & Fine-Tune Controls
Subtitles are a great comfort if you watch movies that are not in your native language, or when you may want to watch some late night movie without waking up your (not so courteous) roommate. Most of the modern Blu-rays/DVDs contain subtitles in multiple languages in order to make it somewhat global, because it gives people a choice to select the subtitle in their own language. This innovation is further beautified if you see a lot of movies on your computer, because you can grab the SubRip (SRT) files off the internet and sync them within a few clicks. The problem, however, arises if the subtitle file you have downloaded is out of sync. There are a lot of tools to work with that sub file, and another one new in town is Subtitle Adjuster. It's a portable application that lets you adjust and sync your favorite subs in .srt and .sub formats.
The application has a minimalistic interface with a few, yet useful enough, options to readjust the subtitle files. Let's check out how much potential this software has.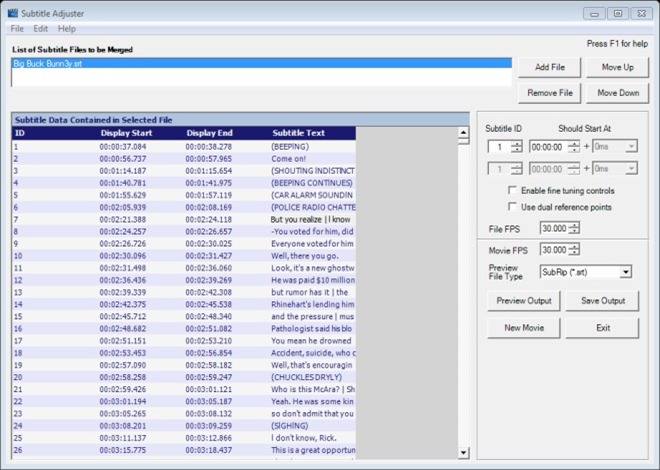 I grabbed a random subtitle file of the internet to get it adjusted with my favorite Big Buck Bunny video. The screen below shows the Before screen without making any adjustments to the file.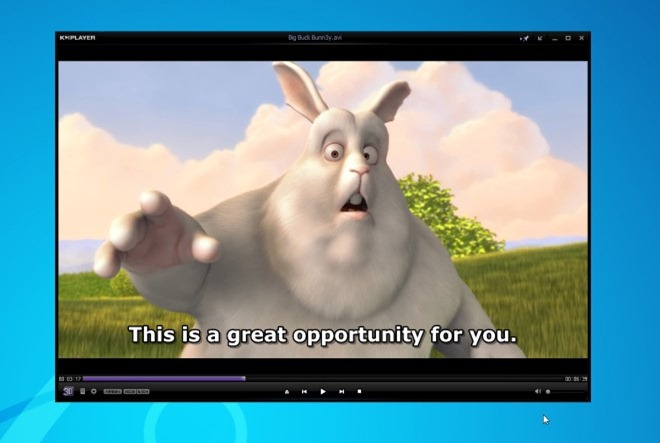 Now to readjust the subtitles, you need to add the subtitle file (the file I used here was in .srt format). Each sequence is named as a Subtitle ID. To readjust the file, you fist need to highlight that sequence, and then adjust the subtitle's time by using the time slider located to the right. You can move it both backward or forward, and there is also a milliseconds slider to further fine tune the accuracy. You may also adjust the subtitle disappearance time by clicking Use dual reference point. In case you need to see the output  before saving your file, you may click Preview Output to check if everything's in place.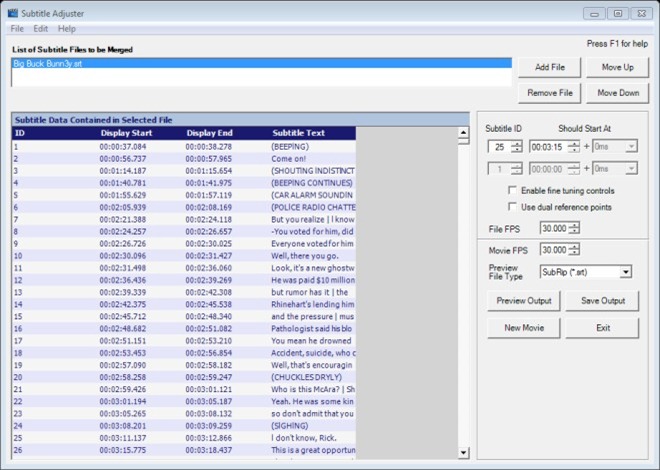 When you're done making changes, just hit Save Output to save the adjusted subtitles.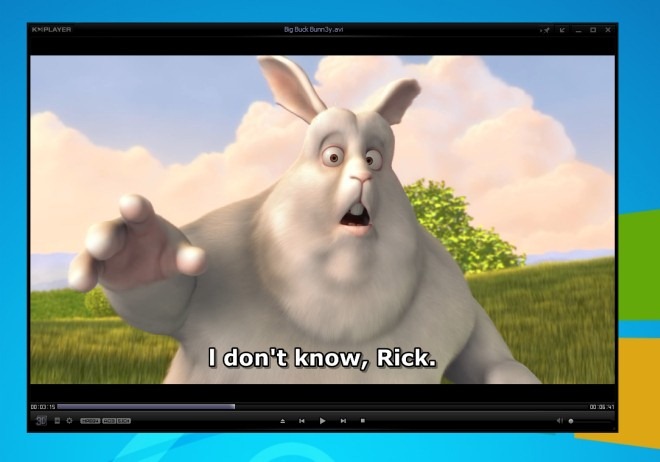 Subtitle Adjuster is a useful tool if you only have a single sub file, because it may take a lot of time and effort to adjust each and every dialogue. It may be better to grab some other, well synced file off the internet, if it's already available.
Subtitle Adjuster is an open source utility that works on Windows XP, Windows Vista, Windows 7, and Windows 8. Both 32-bit and 64-bit OS versions are supported.