Adobe Revel Brings Its Cloud Photo Sync To Windows 8 And RT
Adobe Revel is a cloud-based photo synchronization service by the software giant that automatically syncs your photos across iOS, Mac OS X and web. It's one of the many similar options being offered by cloud providers, and aims to compete against the likes of Apple's iCloud. While it could be accessed from a Windows computer through its web interface, a dedicated Windows app for the service hadn't been released by Adobe up till now. Fresh to the Windows Store and designed with Windows 8 and RT in mind, Adobe Revel brings all its awesome photo synchronization and editing features to Microsoft's platform. Fully embracing the Modern UI design language, Revel automatically backup your photos to the cloud so you may access them across your other devices such as tablets and smartphones. Read on for our full review.
Adobe Revel for Windows 8 looks absolutely fantastic, boasting a minimalist, simple design that's quite easy on the eyes. Launch the app and from its home screen, you will be able to sign in using your Adobe, Facebook or Google+ account to get started, or sign up for a new account.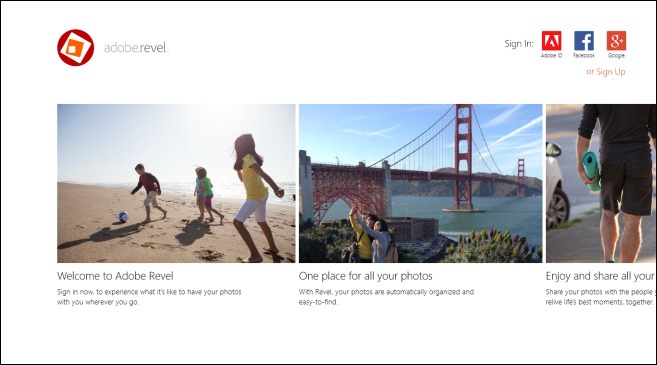 Once signed in, you're presented with a nice welcome message accompanied by an import option to begin your initial uploads. Adobe Revel automatically crawls through your local storage and selects the Pictures library for your first uploads, though you can easily add a different destination or manually specify multiple directories via hitting 'Browse'.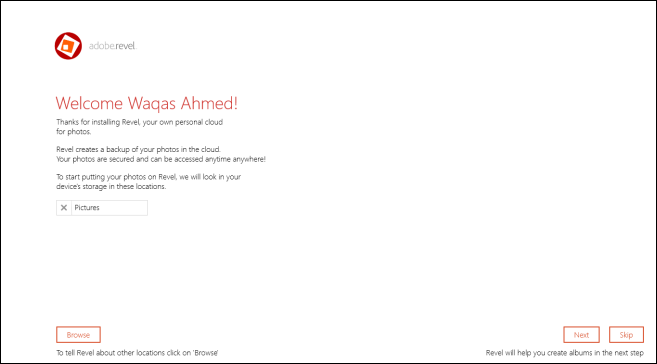 Revel then gives you a bird's-eye view of all image files found in the selected directories, and all you have to do from here is just click Import Library to start the upload process. The application is fairly swift at syncing photos and doesn't perform any unwanted compression on them that would deteriorate the original image quality.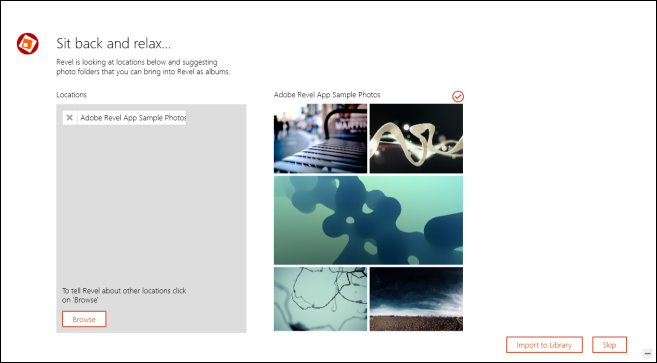 Usually I don't feel comfortable using Modern UI apps, and I won't really say that Revel changed my mind about that completely. That said, the app's UI feels fairly intuitive in all areas, including the library management section that allows you to easily rename and sort your photo libraries with ease. You can share photos with your Facebook friends, add or delete custom albums, change the view, add more files to an existing library, and adjust a few generic library options.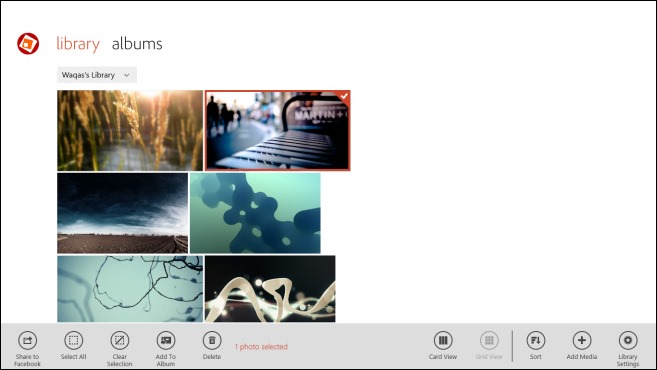 Furthomore, there's an impressive full screen mode that allows you to sift through your pictures without any on-screen distraction. That's not all – you can also edit the photos via the integrated basic image editor accessible from the app bar.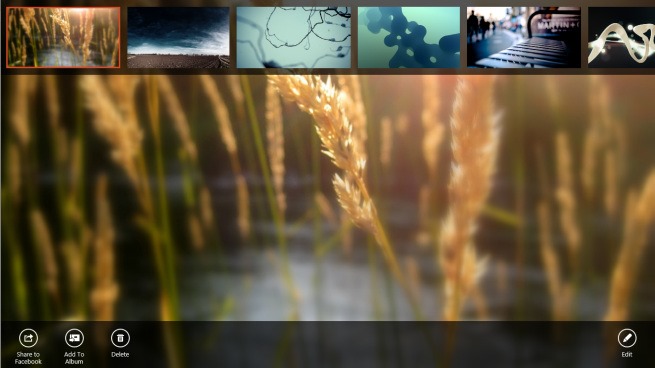 While it wouldn't likely replace your standard photo editing app, the built-in photo editor does offer basic editing tools like crop, red eye removal, auto fix etc., along with many photo effects such as Aquatic, Koi, Misty, Haze, Glow and several others, for quickly enhancing and tweaking your images.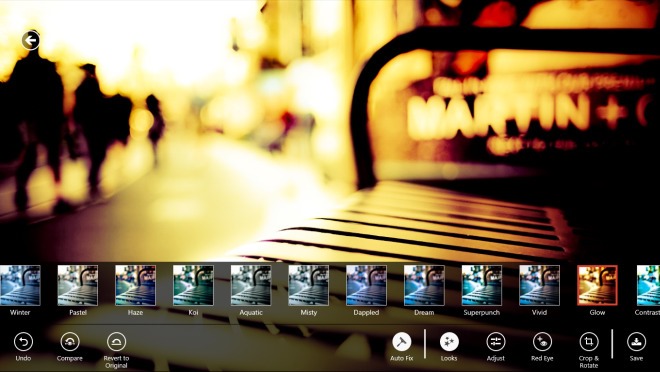 As mentioned earlier, the key feature of Revel is letting users access photos online through the cloud either via the web interface or the mobile clients of the service. During testing, we tried its web interface, which worked just as advertised.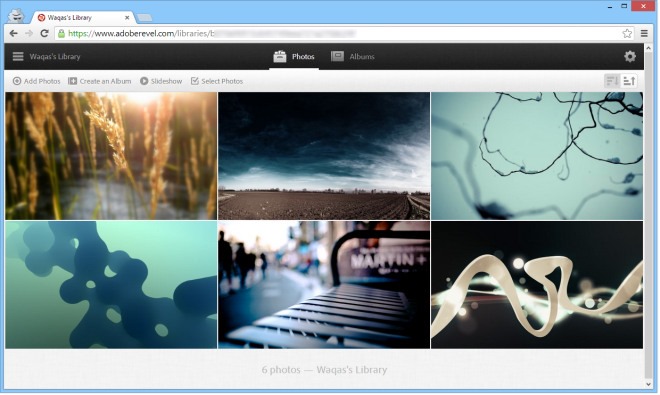 If you're wondering how much space there is at your disposal, Adobe allows free users to backup only 50 photos per month, though you can enjoy unlimited uploads for the first 30 days without having to pay. An unlimited premium subscription is also available for $5.99 / month.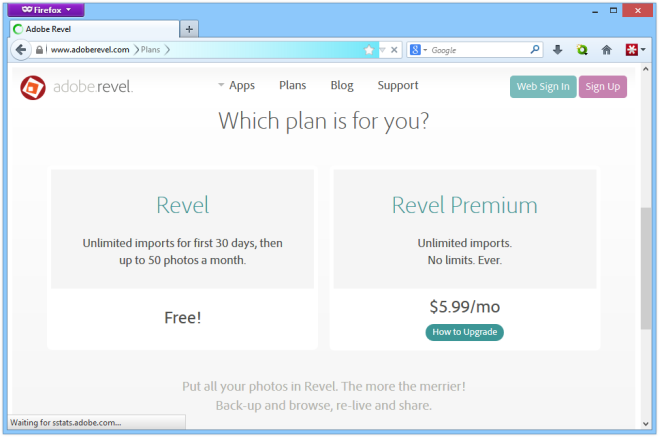 Adobe Revel is available at Windows Store as a free download. You can grab the app via the link provided below.
Install Adobe Revel from Windows Store