AeroFS Offers Unlimited Cloud Storage, Serverless File Sync Using P2P
Data Synchronization between PCs can certainly be achieved in endless ways. Users who need to sync data generally rely more on online data sync services like, Dropbox, SugarSync etc., instead of desktop data sync and backup tools which are designed to perform two-way incremental data synchronization between specified local locations and external storage mediums. The online cloud-based data sync services, however, provides a more convenient way to keep your data synced across all the configured PCs but there are 2 major factors which every online data sync service user has to keep in mind before saving files on cloud; data upload/transfer speed and total available space. Since cloud based data sync services use servers to respond to data send and receive requests, users have to check overall performance of different data backup/sync services before choosing one to upload their data. Apart from server response time, data security is something which can't be underestimated. Therefore, one also needs to make sure that his/her cloud data storage privacy can never be breached.
If you're not comfortable with conventional data storage and sync services which involve uploading data to their servers, you can try AeroFS. It is a P2P-based data synchronization service which doesn't upload data to online servers. Additionally, you have the liberty of syncing as much data as you want. AeroFS comes without any catches and data caps. You can sync hundreds of gigabytes with other configured PCs as long as your primary PC is on same network or connected with internet. With AeroFS, data sent and receive requests are made in realtime without using any "middle-man" server to upload and download data. You will notice relatively higher data access speed than other data sync services available out there.
AeroFS is extremely easy to configure and use. First, you need to sign up with the service to install desktop application and set up your data sync folders. The AeroFS folders are referred to as magic libraries, as it consistently observes your data libraries and automatically syncs them with your other configured PCs.
Running it for the first time requires signing up with the service. The preliminary setup options let you create an account and specify computer name, and AeroFS data library location. After setting up options, click Finish to create AeroFS library folder.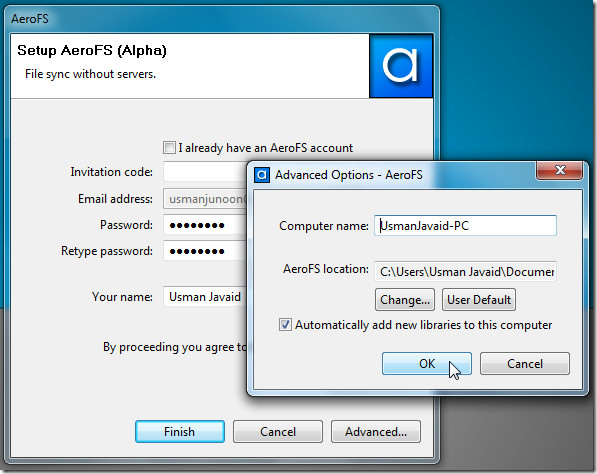 Your AeroFS library folders reside in Documents folder. To quickly access your library folder, double-click on AeroFS icon in system tray. Now start adding files which you want to sync with other PCs. It allows creating multiple data libraries to categorize your files into groups. The Add Library option lets you add a library folder in source path.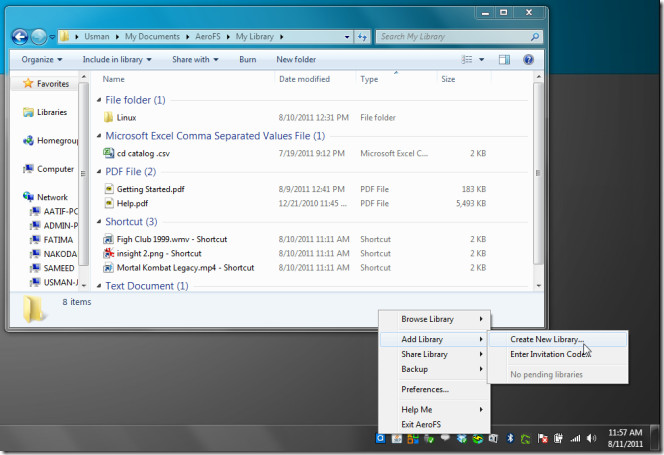 The Browse Library would be useful for users who like to add a host of library folders in their Document folders. From Browse Library option, users can quickly gain access to default and custom data libraries. The Share Library options refers to sharing and collaborating on same set of files and folders. AeroFS provides the easiest way to share data with others on local network as well as with those team members who are connected with internet. All that is required is to enter the email of collaborator to send invite for sharing files between PCs.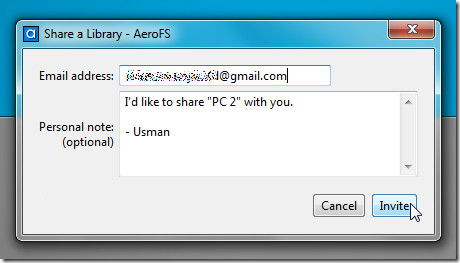 Backup feature emulates the traditional cloud-based data storage services. When you select Backup from system tray menu, it presents you with backup options according to the size of data present in selected library. First, you need to choose the library which is to be backed up from Backup menu and then select data backup plan.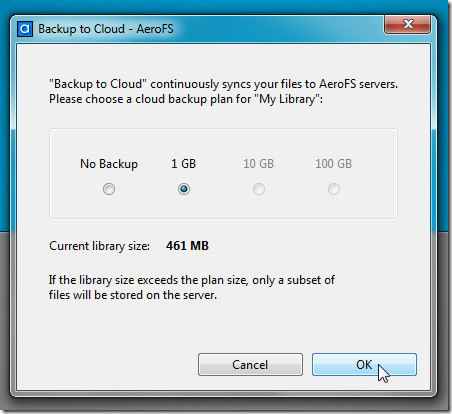 When files are added to any of online configured PC, it will immediately sync them with all other PCs. Similarly, when libraries are created and updated, it will notify about the update from system notification area.

It must be noted that in order to sync files across the PCs, all account must be configured properly and listed in AeroFS Preferences.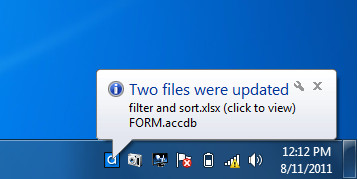 The Preferences is accessible from system tray. It displays current and previous file exchanges, and current libraries in Transfers and Libraries tabs, respectively. The Settings tab deals with managing other configured PCs. You can quickly remove them from the list, change current PC display name, and move AeroFS location.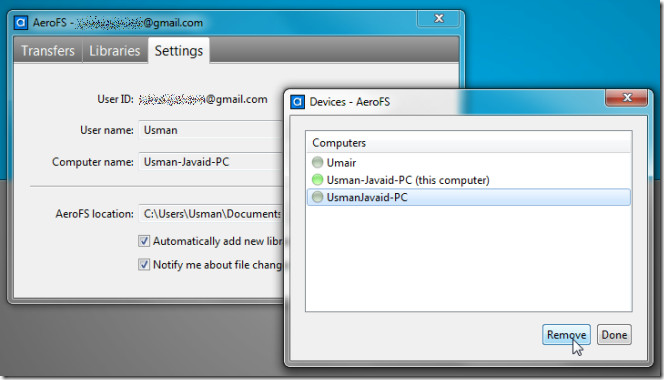 AeroFS is basically an attempt to make best use of P2P file transfer and data communication technology. While it ensures data safety at all stages of date send and receive process, its features, including, magic libraries, automatic update and notification system to detect file changes, make it one must-have tool for users who sync lots of data everyday. It is worth mentioning here that it's in alpha testing phase, so you may encounter some bugs while creating account and syncing libraries. Moreover, to download the application, you need to sign up for an invite. AeroFS is available for Windows, Mac, and Linux. Both 32-bit and 64-bit OS are supported.