An Introduction To Office Backstage In Microsoft Office 2010
There are a lots of enhanced features that have been added to Microsoft's Office 2010 which make its interface more user-friendly. Office Button is a nice addition and provides features that you will definitely need to use while editing your documents. It not only provides a very fancy menu, but also helps you manage your open documents, presentations, or spreadsheets at a much greater level.
Lets explore it more, you will find it located in the left most corner as shown in following screenshot.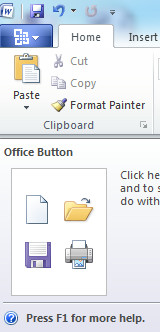 Now click the drop down button and you will be able to see a long list of commonly used options that you can use to easily manage your Office 2010 tasks.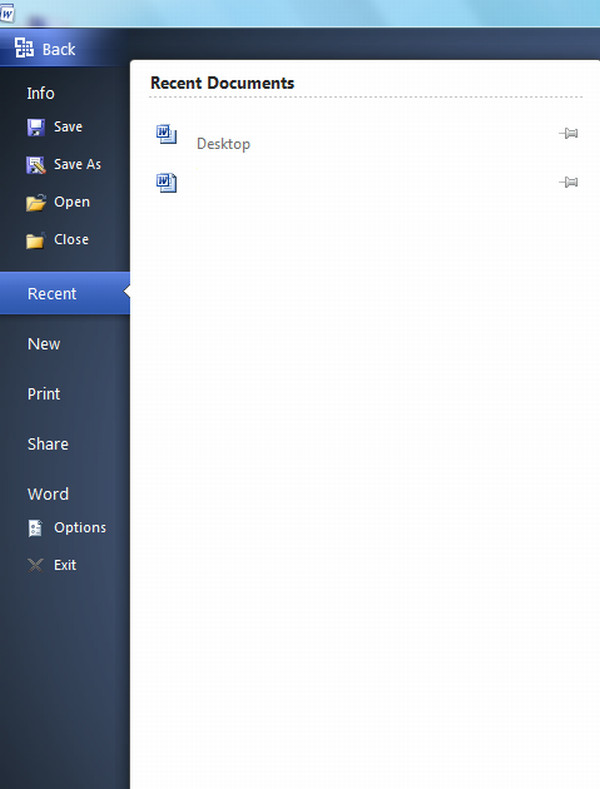 There is a list of Recent documents and also options to Open and Save documents. Along with these basic features, you can use Print option to print your document, spreadsheet, or presentation.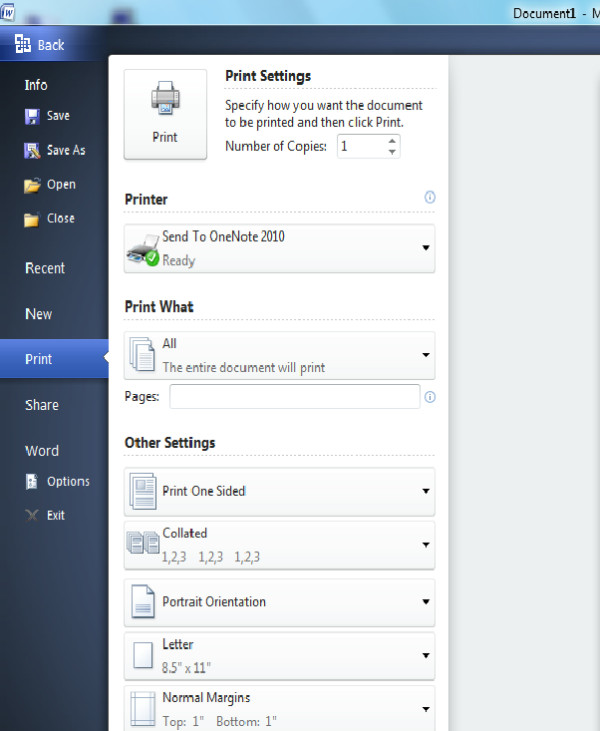 Share option lets you share your files over internet or publish it as a blog entry, etc. Following screenshot shows list of available option under Share category.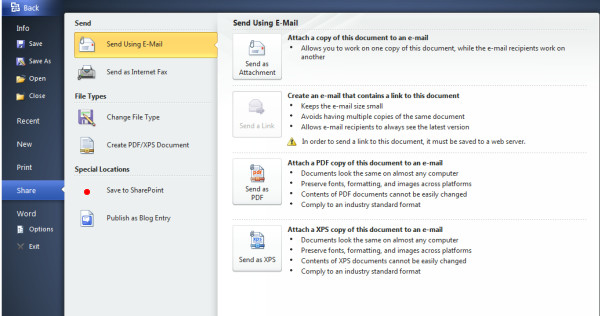 The Word option provides you product information along with other options like setting up your preferences, changing the product key, checking for the latest product updates, etc.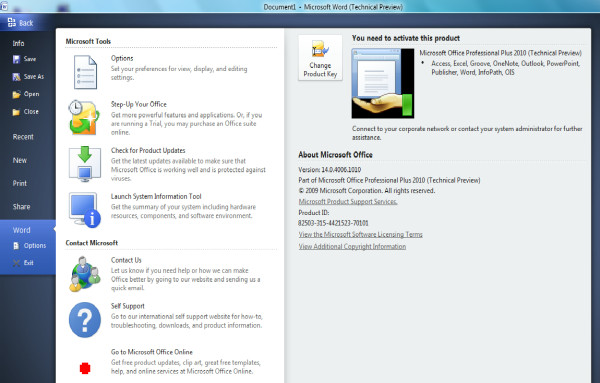 Following screenshot shows how it looks in Microsoft PowerPoint 2010.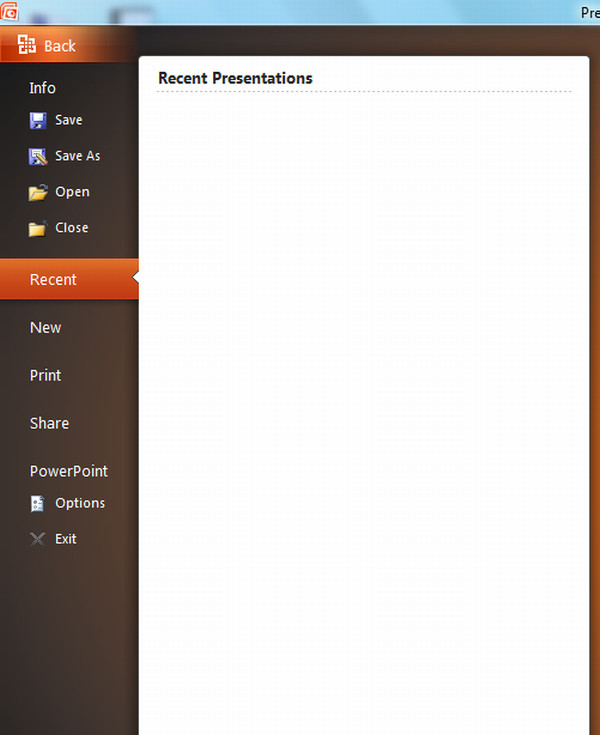 Overall, the Office button is a nice addition to the Office 2010 suit since it gives users access to the most basic options. Enjoy!