Analyze System Components And Diagnose Issues With Fresh Diagnose
While diagnosing system issues, it can be hard to identify the source of software and hardware problems. In such a case, precise information regarding hardware and operating system specifications is required to identify and resolve issues. Fresh Diagnose is a benchmarking application for benchmarking system components that covers anything from the BIOS to installed application, and even the motherboard. Fresh Diagnose displays comprehensive benchmarking results and provides in depth information about almost every system component.
The available information is distributed in numerous categories, which can be accessed from the left side bar or the top menu. The categories include Software System, Hardware System, Devices, Network and Internet, Multimedia, Database System, Hardware Resources, Snapshot, Traces and Benchmarks.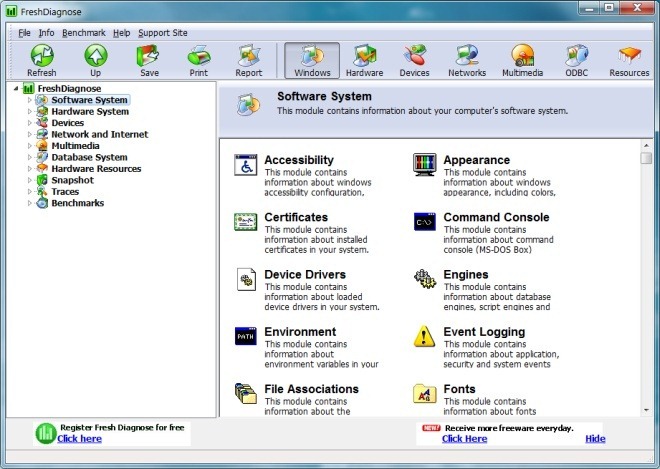 Each category can be expanded by clicking it's name to view other sub categories and system details. You can click on any sub-category to view specifications and error details regarding that particular system component. The information ranges details about components such as power monitor, services, system files, system policies, user accounts, BIOS, busses, CMOS, motherboard, port connectors, installed applications and several others.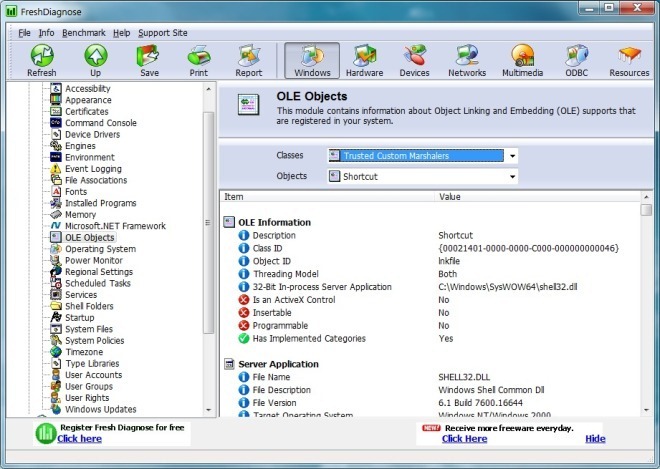 You can benchmark a system component by selecting it from the Benchmarks category and selecting Start from Benchmarks drop down menu.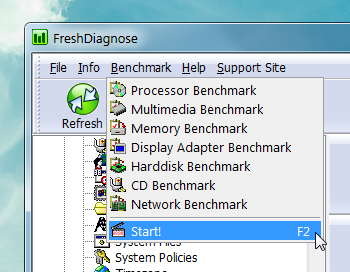 This will benchmark the selected system component and provide you with a result in graphical form. You can benchmark a number of components including the hard disk, processor, multimedia devices, display adapter, optical drive, and network components.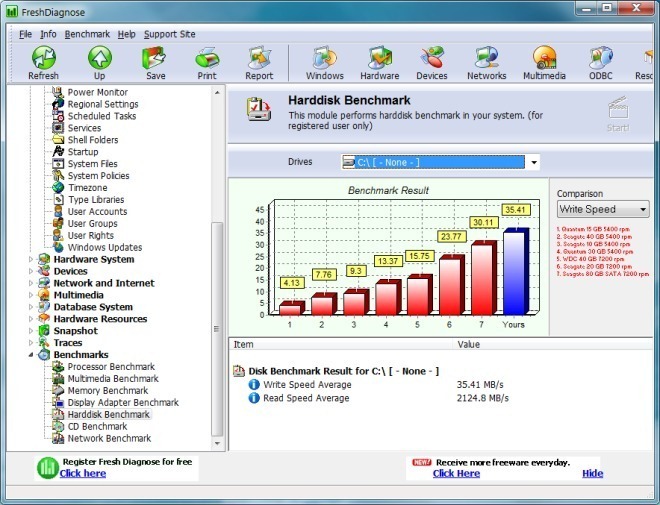 Fresh Diagnose works on Windows XP, Windows Vista and Windows 7.
Download Fresh Diagnose [fourth application on the download page]