Uninstall Apps, Corrupt Programs, Native Windows Utilities & Drivers With Any Uninstaller
With every new software installation, a lot of registry values, shortcuts and other elements are created and added to your computer. Last week, we covered a small tool called Windows Uninstaller that allows you to uninstall applications easily from the context menu. However, it uses the native uninstall utility of Windows, which does not always remove everything associated with the apps, leaving residue such as folders, shortcuts, registry keys and at times, context menu entries. Moreover, that utility only allows you to uninstall third-party applications, and you cannot use it for uninstalling drivers or system components. Today, we have an application for you called Any Uninstaller that takes care of all these problems by allowing you to uninstall all software and drivers, even including native Windows applications such as Photo Gallery, Movie Maker, etc. and cleaning their leftovers from registry. You can use the tool to uninstall, modify or repair applications depending on your requirements.
During installation, make sure that you uncheck the installation of extra applications to avoid getting unwanted software on your computer.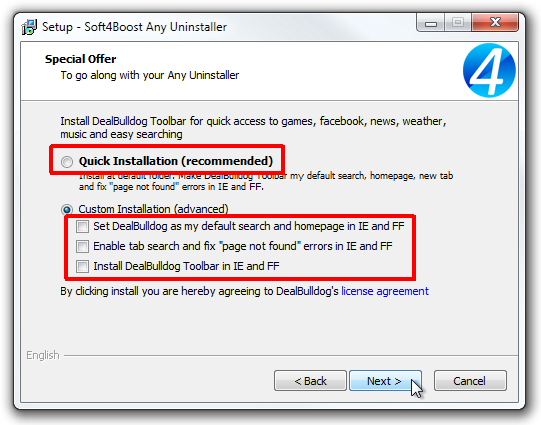 Any Uninstaller analyzes the install folder of an application before uninstallation, and scans the complete registry for any leftovers once the program has been uninstalled. The application is designed to be time-efficient and populates the list of installed applications at quite a fast pace. The main interface of Any Uninstaller is as simple as it gets, with Uninstall, Modify, Repair and Refresh buttons at the top-right and the software list below. The list contains everything installed on your system including native Windows utilities, third-party software, and drivers.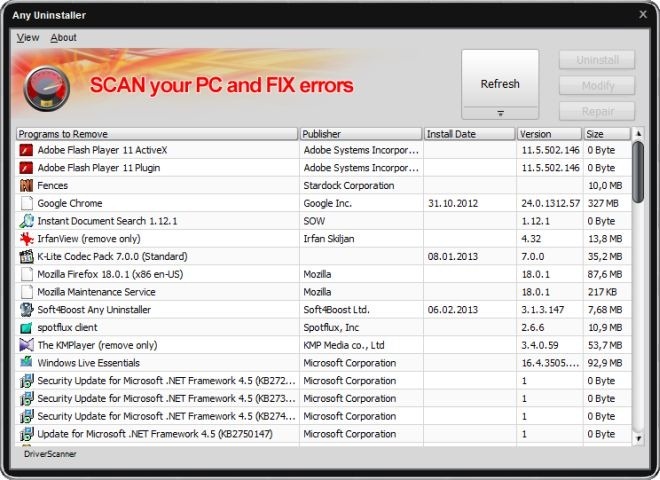 The utility can come especially handy for removing corrupt and malware-laden software that sometimes poses problems when you try to uninstall it using the native uninstaller utility.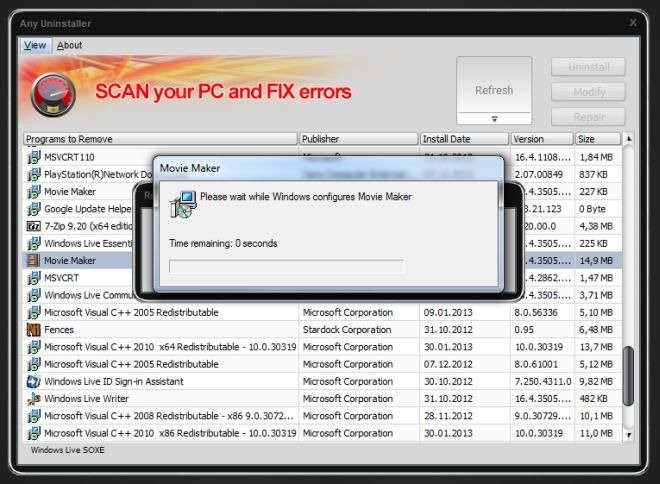 After the uninstallation process is complete, the application performs a quick yet thorough check of the system to find out and delete any leftover items such as shortcuts, links and registry keys.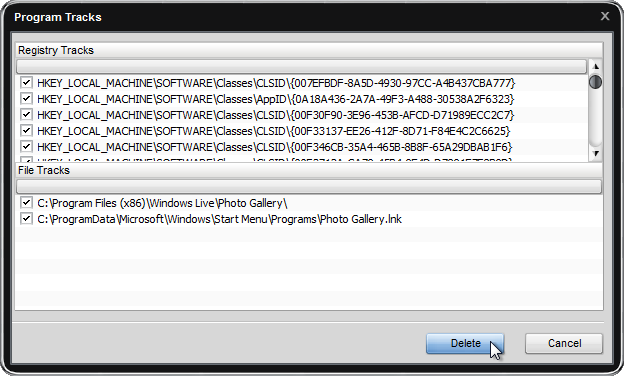 You can change the application's skin by selecting a new from the View menu. The skin change is instant and does not require you to restart the application.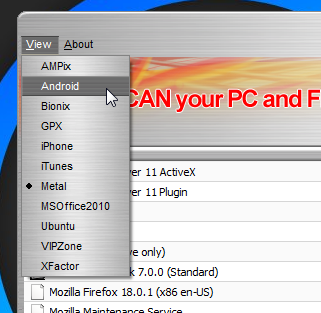 Its ability to uninstall and remove all leftover traces for any type of software including third-party apps, drivers and even native Windows applications makes it an excellent companion for anyone wishing to have complete control over what's installed on their computer. Any Uninstaller works on both 32-bit and 64-bit versions of Windows XP, Windows Vista, Windows 7 and Windows 8.