Auto-Capture And Download Streaming Video & Audio With Jordy Downloader
Download managers have their own very good reasons. Apart from simply downloading the files, they provide users with umpteen number of more options to play with. Such as download managers usually come with resume capabilities, to continue the process where you last left it off. In addition, download managers also somehow boost the download speed, by prioritizing your internet bandwidth to the download process. We reviewed Orbit Downloader a while back, which is one of the most awesome free download managers you can get. It's simple to use, free and it's blazing fast. Jordy Downloader is another download manager that provides features similar to Orbit downloader. The application can monitor your Windows clipboard for download links, integrate with your browser and notify you when multimedia (video and audio) objects are detected, letting you quickly download  them to specified local destination. The file is automatically added to the Media Detector (Orbit's Grab++ like feature) list, and you can then choose to download or just preview it. You don't even need to paste the link in the application; Jordy Downloader will automatically detect the link from clipboard. It supports HTTP, HTTPS, FTP servers, online data storage, and video and audio streams. Albeit, the interface of Orbit isn't shoddy, Jordy Downloader simply looks better.
The interface has All, Downloading, Completed and Inactive tabs at the left side, while download list and Media Detector appears at the right side. Buttons to add New Download, New Video Download, Start, Pause and Delete an item are available at the top of the interface.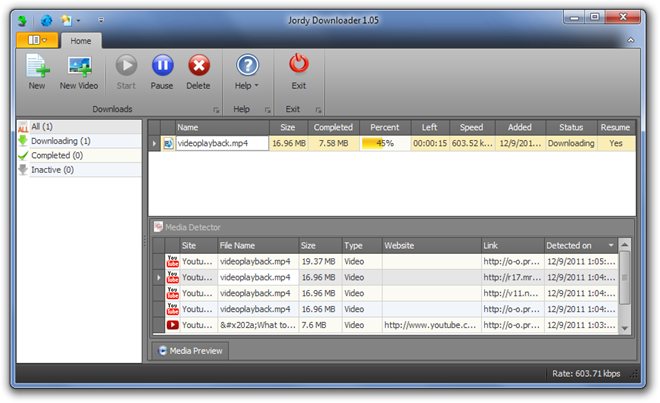 Whenever you play a video in your browser, Jordy Downloader will detect the video, show you a desktop notification, and add it to the Media Detector list.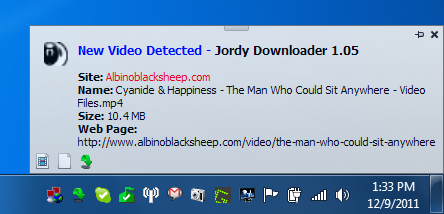 To download a detected video or audio, right-click it in the Media Detector list and select Download. Other options are available to convert and download the video to MP3, or just preview the audio or video in Media Preview.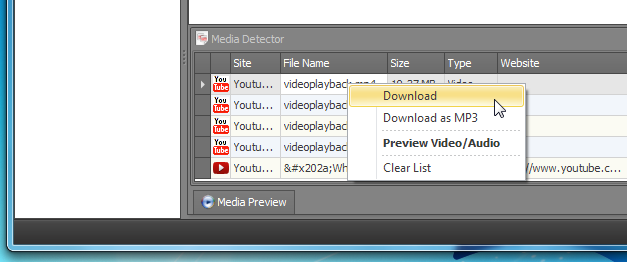 When you copy the URL link of a video from your browser, the application automatically detects the link from Windows clipboard and opens the New Video Download window with all the details of the selected video.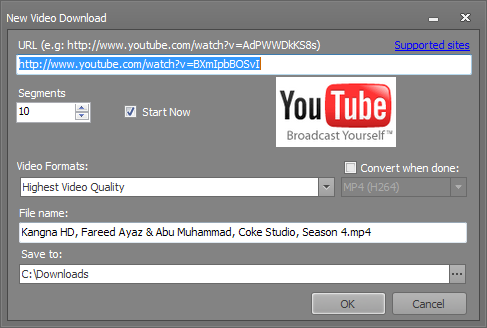 Jordy Downloader integrates with your browser and displays a Download button when audio/video is playing in your browser.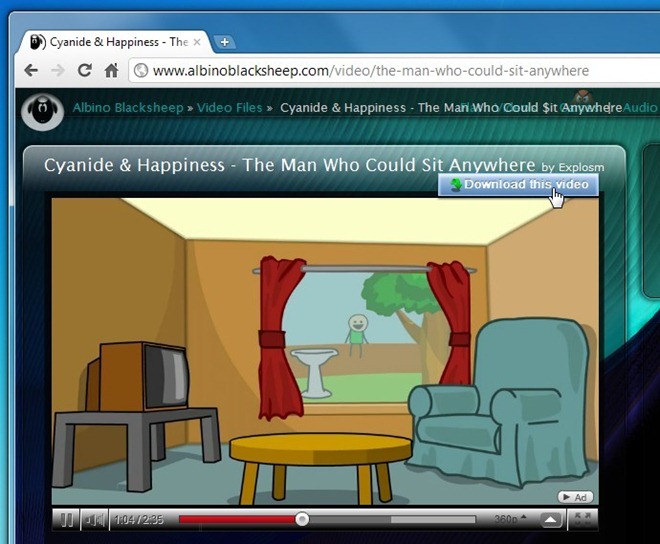 Overall, Jordy Downloader is an excellent download manager that works as it's supposed to. The application supports all versions of Windows, including 32-bit and 64-bit OS editions.