How to automatically turn off Caps Lock after a few seconds on Windows 10
If you need to type letters in upper case, you can either turn the Caps lock on, or you can hold down the Shift key. Both options work but with the Shift key, you can also type secondary characters on non-letter keys. It's a matter of personal preference however, there's a major difference between how the two keys work. Shift only works for as long as it's held down. Caps Lock is turned on and off with a tap of the key. If you turn it on, you have to turn it off too. Here's how you can automatically turn off Caps lock after a set number of seconds.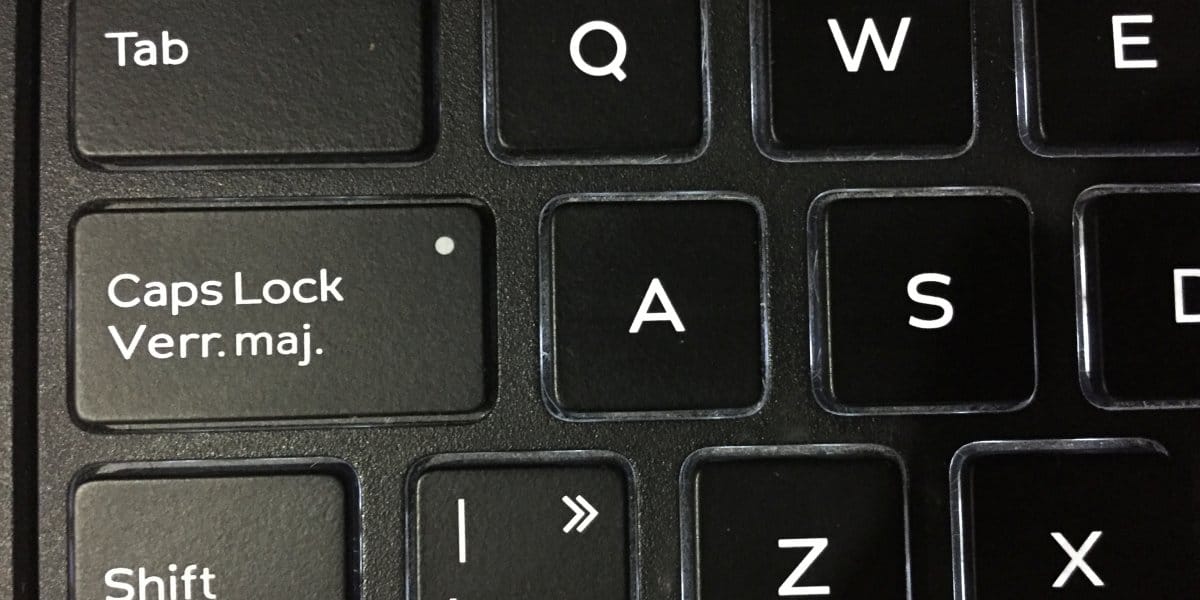 Automatically turn off Caps Lock
You can set when Caps Lock is turned off with a free little app called CapsUnlocker. Go ahead and download and run the app. It indicates whether or not the Caps Lock is on but that's not its core feature. Click its icon in the system tray and select Options.
On the Options screen, enter how long the Caps should remain On before CapsUnlocker turns it off. The time is in seconds and by default, it is set to 30. You can increase or decrease it to suit your needs.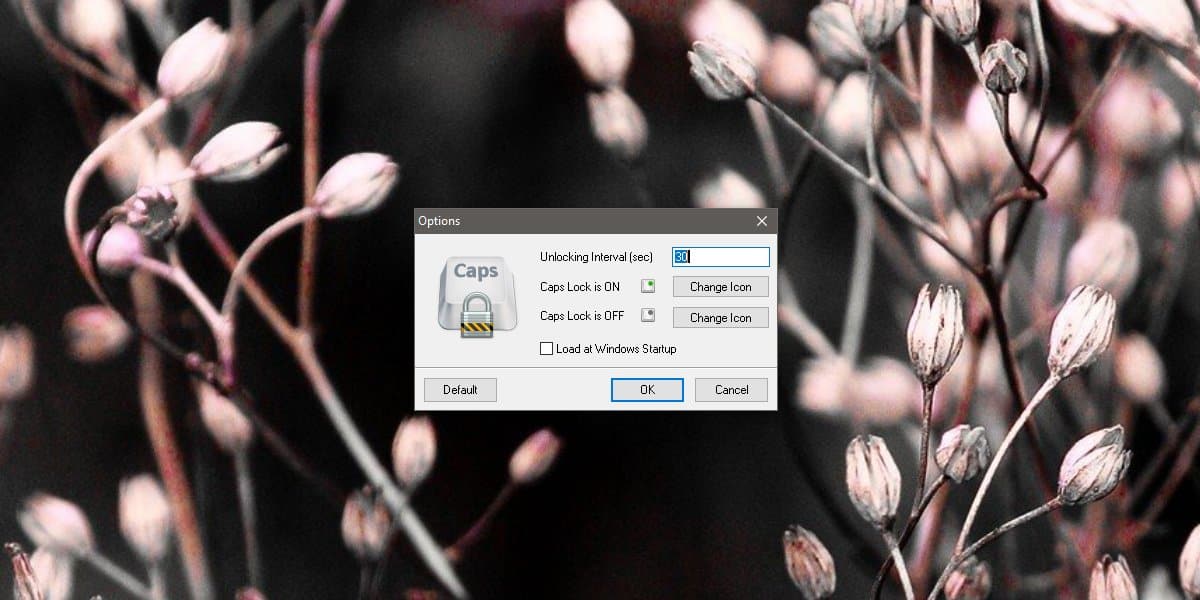 We mentioned that the app can indicate the state of the caps lock. It does so by showing an icon in the system tray. This icon is a bit difficult to make out and if you'd like something that's easier to identify, you can change the icon from the app's settings. The app can be added as a startup item, and you can enable/disable it on the fly with a dedicated shortcut.
Generally speaking, this app is a failsafe. If you use the Caps Lock often but forget to turn it off after you're done using it, this app is for you. Most users do fine with an app that tells them Caps Lock is on but keyboards, physical ones, have keys that can identify that for users.
The app works without any problems and it doesn't use some clever workaround to get the job done. If your caps lock key lights up when it is On/enabled, it will turn off when CapsUnlocker turns off. The app isn't fooling Windows through a trick of any sort.
CapsUnlocker is a fairly old app. In fact, it hasn't been updated in quite some time, certainly not for the latest version of Windows 10. That said, it does work without any problems on Windows 10 1909.