Automatically Turn On Battery Saver Mode When Battery Is Low In Windows 10
Windows 10 has a nice battery saver mode. It may be there mostly for the benefit of tablet users but anyone on a laptop can certainly use it to get the same advantage. The battery saver mode can be toggled On/Off from the notification panel and is set to turn on automatically when battery is below 20%. If the setting doesn't suit you, or 20% battery time means less than thirty minutes for your system, you might want to change this setting so that battery saver mode turns on earlier. You might also want to prevent it from turning on automatically. Here's how you can do all that.
Go to the Settings app and click on the System group of settings. Click the Battery tab where you will see a 'Battery Use' option. Click on it. Scroll down and click the 'Change battery saver settings'.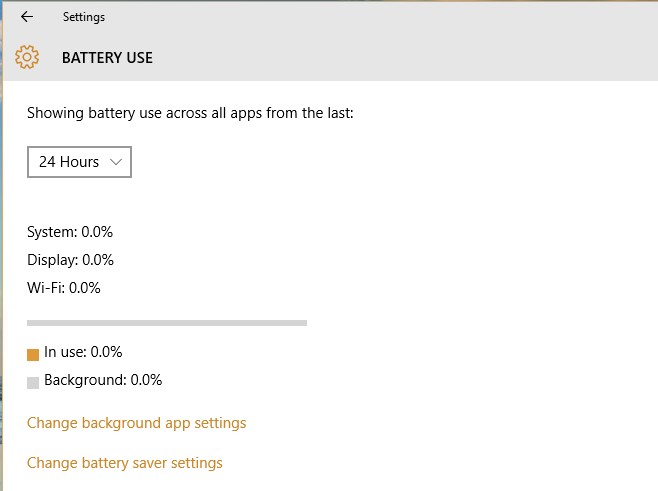 On the following screen, use the bar to set the trigger value for the battery saver mode. You can set it to anything above or below the default 20%. You can also set up exceptions for the battery saver mode which, when enabled, will limit apps so that they cannot run in the background. To add an exception, click the 'Add an app' button under 'Always Allowed'. Notifications will continue to be shown in battery saver mode but the screen will be dimmed. You can stop notifications from showing and the screen being dimmed by unchecking the respective options on the screen.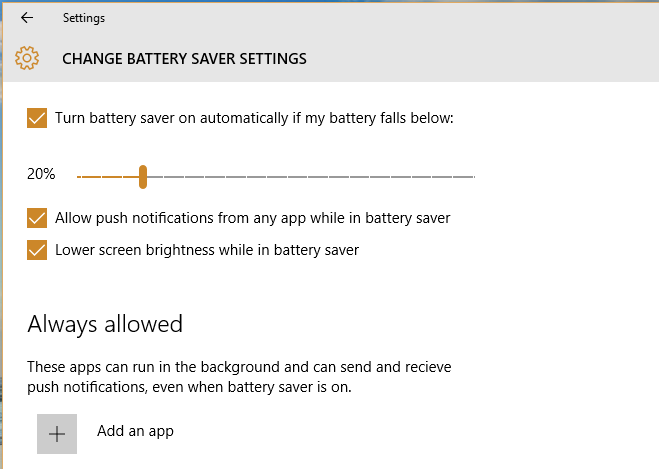 Turning Of Automatic Battery Saver Mode
If for some reason, you aren't a fan of the batter saver mode, you can stop it from automatically turning on by unchecking the 'Turn battery saver on automatically if my battery falls below' option.