Backup / Restore Internet Explorer Favorites, Settings, History, And More
BakRex Internet Explorer Backup is a complete backup and restore tool for Internet Explorer versions 6.0 to 9.0. It can backup favorites, proxy & connection settings, security zones, user customizations, cookies, history, dialup accounts (people still use dialup?), and form autocomplete entries.
A wizard will help you backup, restore, rollback, or schedule backup in just three steps. In the first step select what you would like to do, in the second step select the folder where you want to save IE settings, use compression, and password protect the backup archive, finally in the third step select the settings and data to backup. If you want to backup all the settings and data, click Internet Explorer (also selected by default) and hit Next.
Note: With Scheduled backup feature you can backup all your data daily, weekly, or monthly.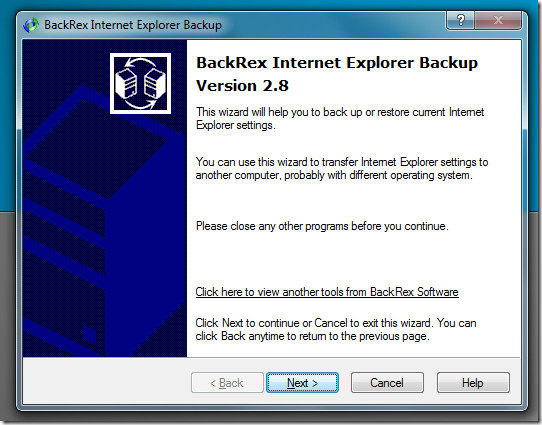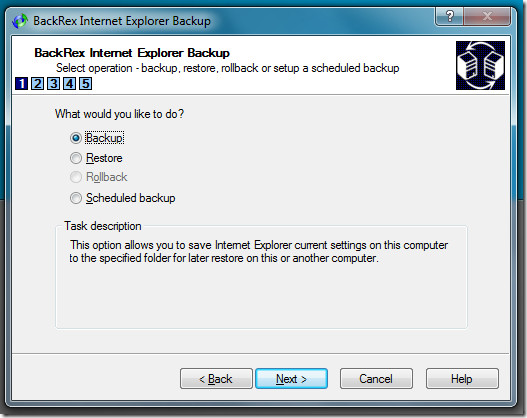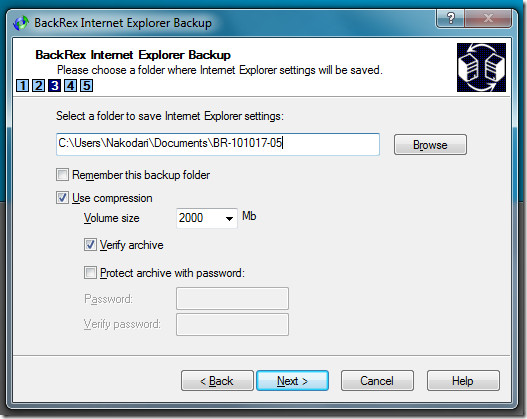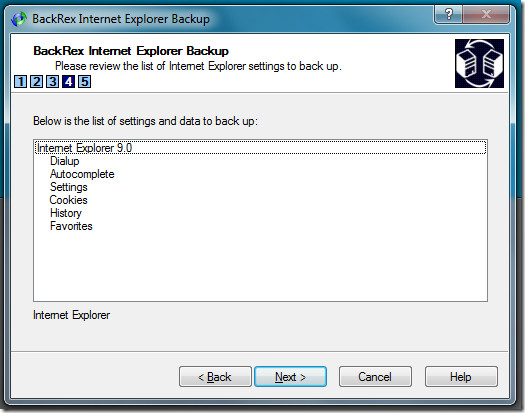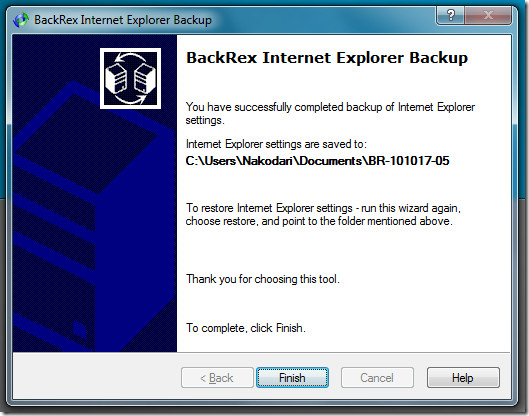 It is a brilliant tool which helps in migrating of settings and data from one operating system to another. Not only can it backup and restore from a single version but you can also backup Internet Explorer 8 and restore all settings/data in Internet Explorer 9.
It works on Windows 2000, Windows XP, Windows 2003/2008 Server, Windows Vista, and Windows 7.
Download BackRex Internet Explorer Backup