Backup/Restore Windows Uninstall Programs List
All programs and drivers when installed are listed under Windows Uninstall Programs list. Windows keeps all information about the programs that can be uninstalled from the system in an Uninstall programs list in the Registry.
If your registry goes corrupt then there is a high probability that your Uninstall Programs list will vanish too. And once all programs under Uninstall Programs list have vanished then it becomes difficult to properly remove the programs.
UninstallAbility is a free backup tool that makes a periodic backup of the Uninstall Programs list and allows you to restore the list in case it becomes corrupt.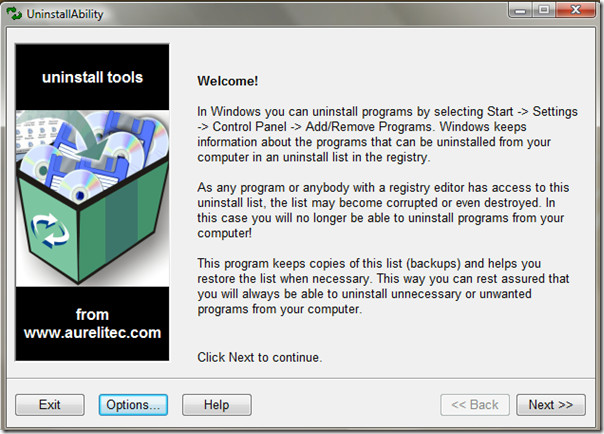 On the main window, before click Next, first go to Options. From here you can select how often to make backups and how many backup copies should be saved. You can also delete any selected backup.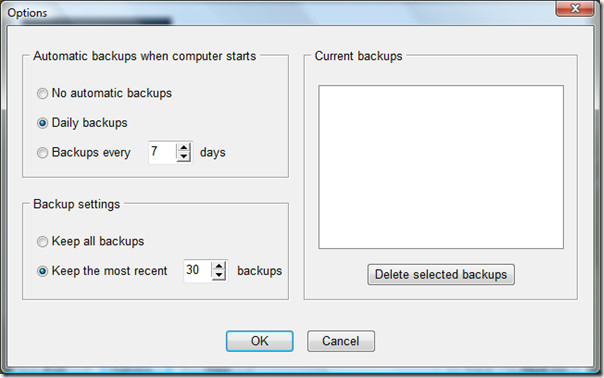 On the next step you will find three options – Backup Uninstall list, Restore Uninstall List, and Restore select program in the Uninstall List. For backup, select the first option and hit Next.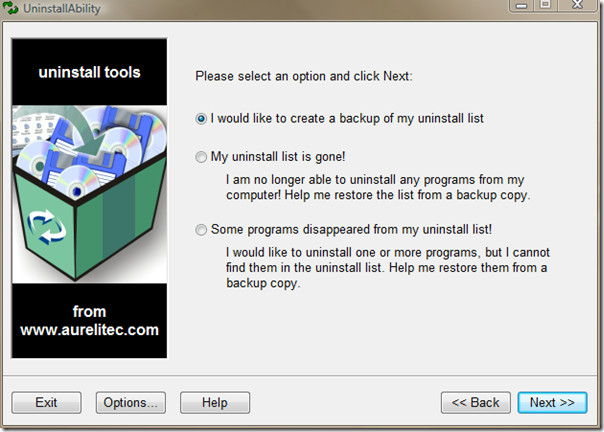 It will now list the programs in the Uninstall list that will be backed up. This is just for previewing purpose, hit Backup and the backup will be made instantly.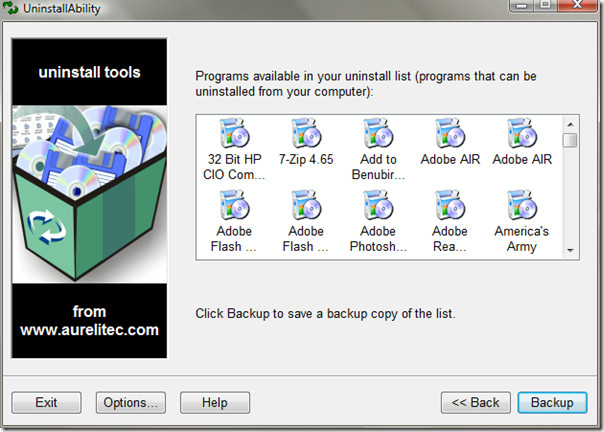 Note that Registry Editing must be enabled in order to make a backup of the Uninstall List. In case your registry has been disabled by a virus, use Re-Enable to enable it back.
It works with all versions of Windows including the latest Windows 7. Enjoy!