Is Adobe Creative Cloud Draining Battery Too Fast? Here's What to Do
Adobe's Suite of creative apps mostly require a lot of processing power and they often use the GPU to process many functions. Apps that need more processing power will force the CPU to consume more power and this is expected behavior. That said, it is rare for a single app to be able to drain the battery of a laptop or tablet all by itself.
There are exceptions to how much battery a single app can drain. For example, a game running at a high FPS or a movie played in 4K will definitely result in an extraordinary battery drain. Likewise, Photoshop, After Effects, and InDesign will drain the battery faster but not as fast as a game will.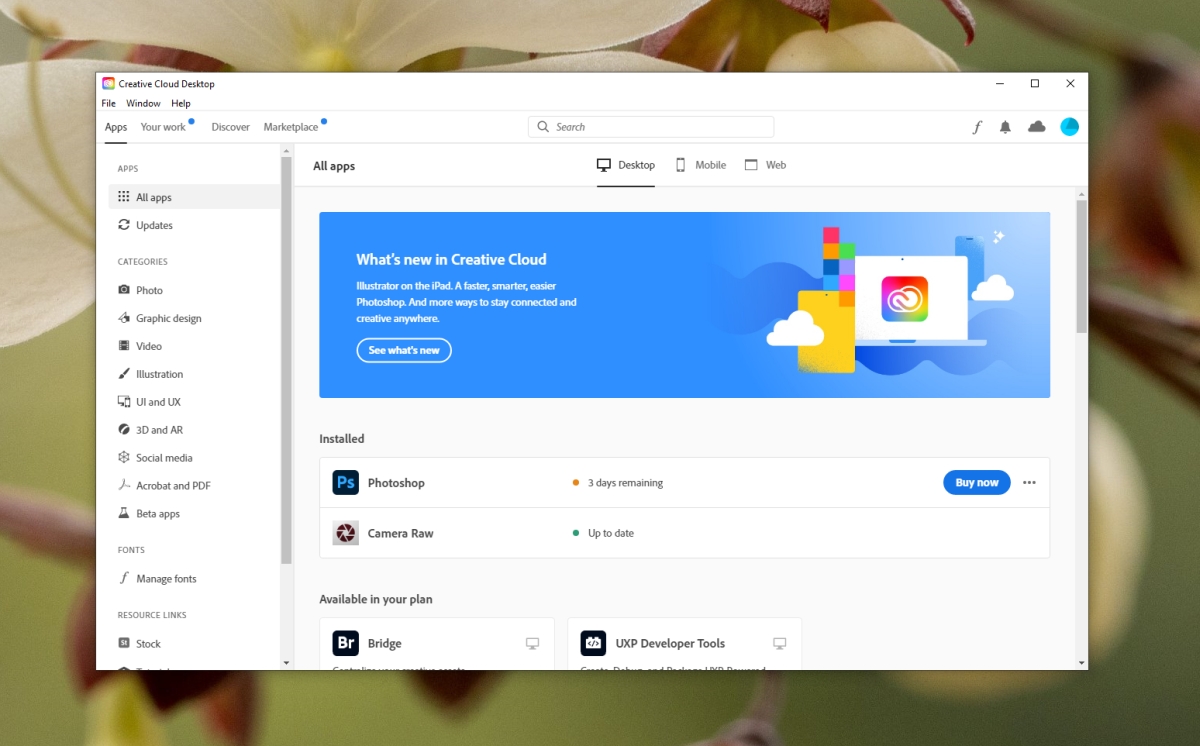 Why is my battery draining so fast?
Adobe's apps may drain more battery than some of the other apps on your system but they don't all have the same level of power consumption. Creative Cloud does not do much in terms of processing. It is responsible for uploading files if you use Adobe's cloud storage solution but beyond that, it does little and remains in the background.
If you find the Creative Cloud is draining the battery too fast, run through these checks and then try the troubleshooting tips listed further below.
Make sure Creative Cloud is not updating, downloading and/or installing an Adobe app.
Monitor the CPU usage and the power usage of the app from Task Manager while your system is connected to a power outlet and compare it with the power usage on battery to make sure it is indeed consuming an extraordinary amount of power.
Check the health of your battery. If it's old and has depreciated, it will hold less charge and discharge far more quickly when more power is used. This isn't something that can be fixed without replacing the battery.
Adobe Creative Cloud draining battery fast (FULL FIX)
1. Quit other power-hungry apps
All apps consume some power since they all use the CPU. Some apps will consume more power than others. If you have to use Creative Cloud or any of Adobe's apps while your system is on battery power, try to quit all power-hungry apps. Quit the browser, especially if the browser you use is Chrome.
2. Disable syncing in Creative Cloud
Creative Cloud is mostly responsible for syncing services and they tend to consume more battery. You can disable them to reduce battery usage by the app.
Open Creative Cloud.
Click the cloud icon at the top right to access cloud activity.
On the pop-up, click the cogwheel icon.
Go to the Syncing tab.
Pause syncing.
Go to the Services tab.
Turn off Fonts.
Quit and relaunch Creative Cloud.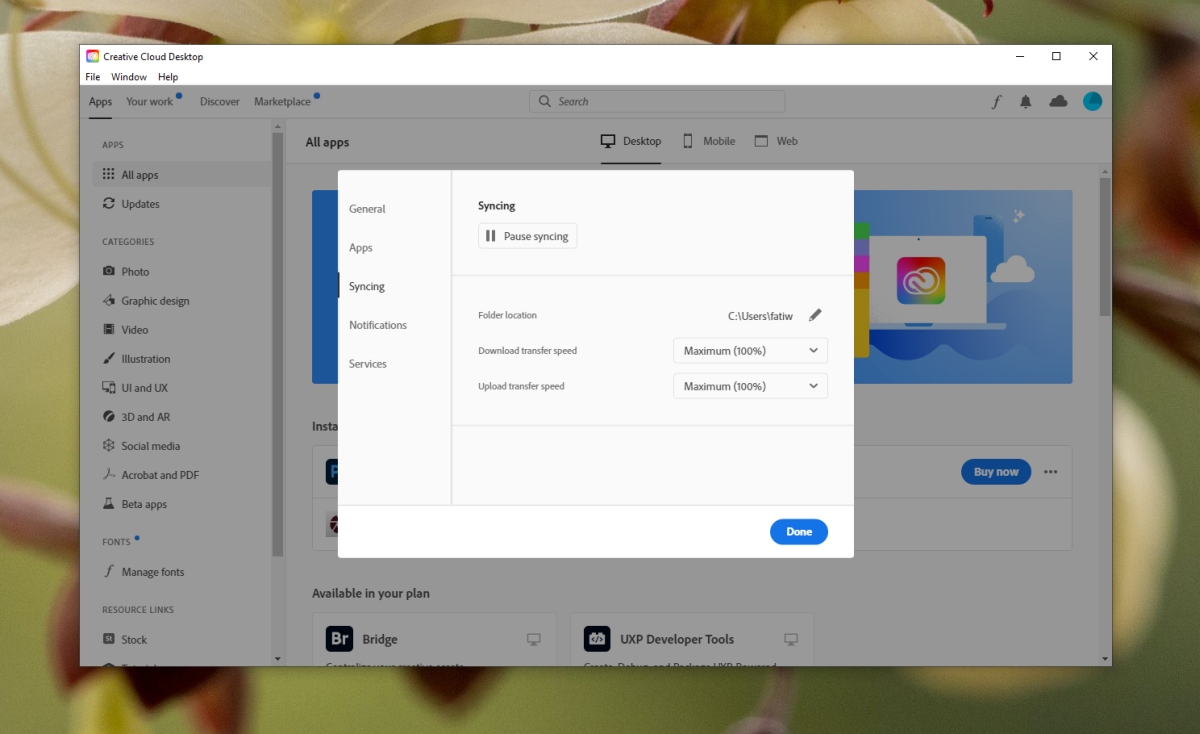 Update Creative Cloud
If Adobe Creative Cloud needs to update, it may be running the update service repeatedly and thus consuming more battery power.
Open Creative Cloud.
Go to Help>Check for updates.
Allow the app to check for and install updates.
Restart all Adobe apps.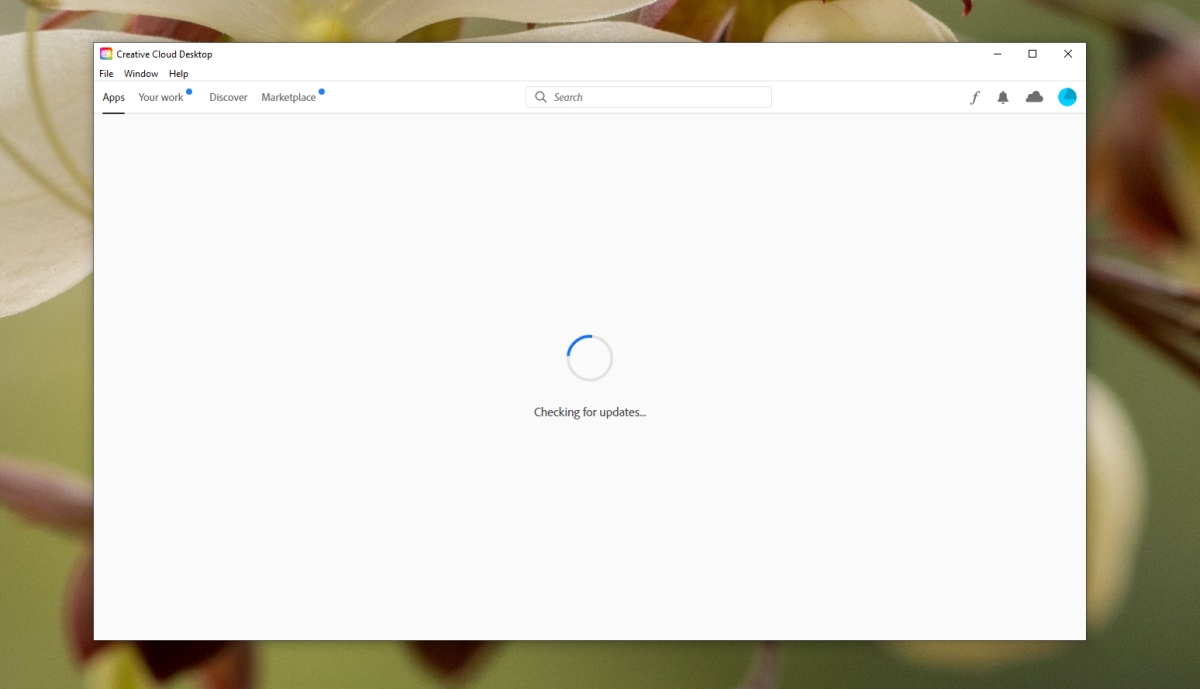 Clean install Creative Cloud
If an update doesn't fix the problem, clean installing Creative Cloud will do the job. You need to first uninstall Creative Cloud and since we're going for a clean install, you have to use the Creative Cloud uninstaller and not the Control Panel.
Download the Creative Cloud uninstaller from Adobe.
Extract the folder and run EXE in it.
Follow on-screen instructions and select 'Creative Cloud only' to uninstall.
Once uninstalled, restart the system.
Download Creative Cloud and install it again.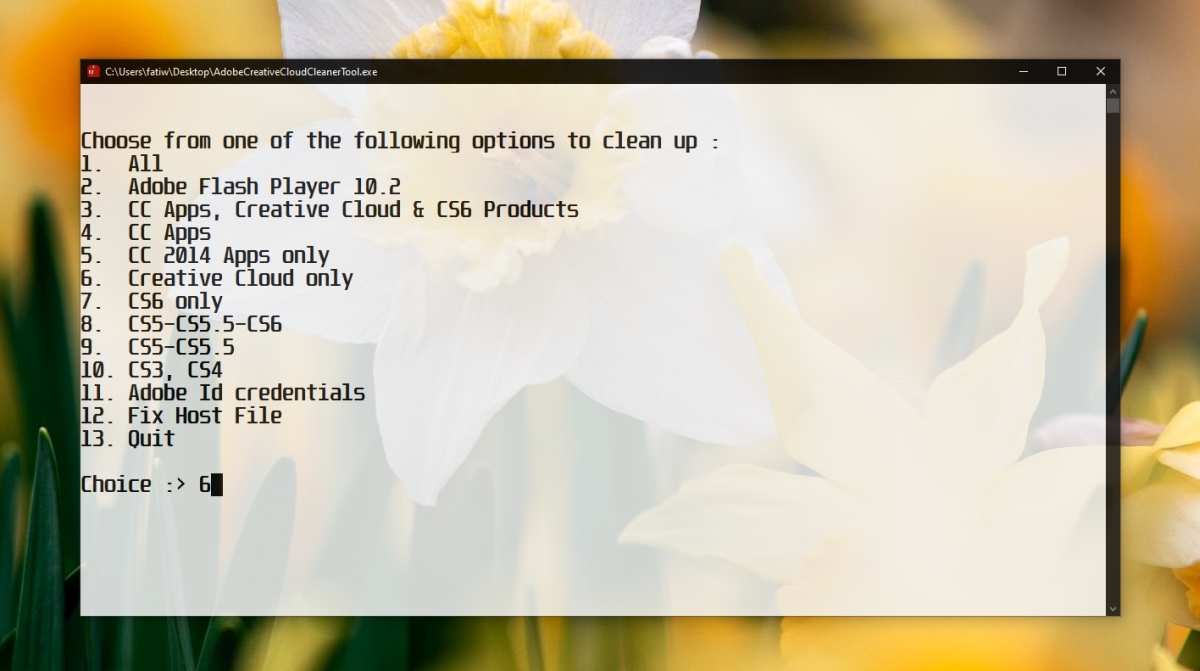 Conclusion
Adobe Creative Cloud doesn't need to run all the time. In fact, you can quit the app and still use other Adobe apps without any trouble. If Creative Cloud is still using too much battery power, you can quit the app and use your system for a comparatively longer time on battery.